Mountain Romance with Iya Bijin – Part 2 | Meeting the "Beautiful" Owners
Operated by a local family and located within the remote Iya Valley of central Shikoku, the inn and restaurant "Iya Bijin" is a place for escape and rejuvenation, offering picture postcard views, delicious local meals, traditional yet modern style, and exceptional homestyle service.
【Previous post】
>>Mountain Romance with Iya Bijin – Part 1 | A Secluded Inn Overlooking the Iya River
The original Iya Bijin of the Taniguchi family
Iya Bijin is owned and operated by the members of the Taniguchi family, who have been living in the Iya Valley for more generations than they know of. For sure, they are about as authentically Iya as any family can get. 
On the day I visited I met with Seiji Taniguchi, who is the inn's head manager. Friendly and welcoming, he has been involved with Iya Bijin his entire life.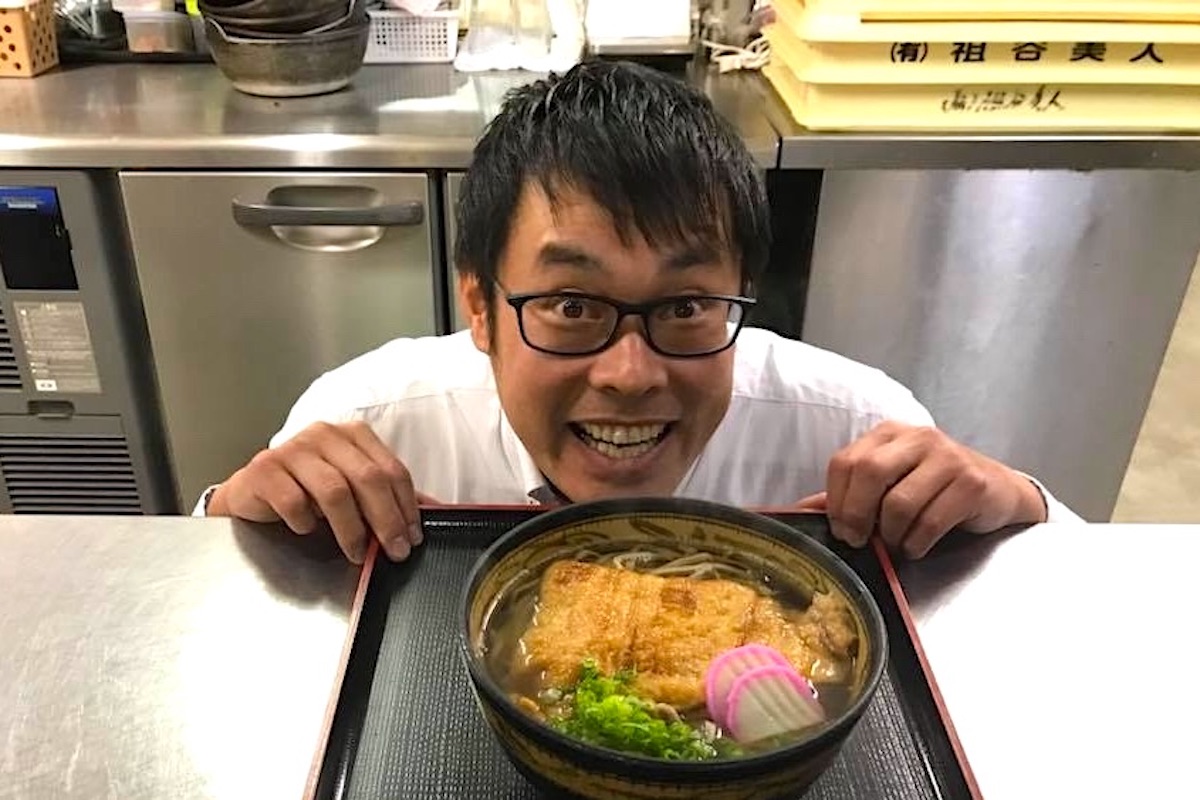 Seiji explained how before he was born, his father used to operate a sawmill just up the road from the current location of Iya Bijin. The valley's abundant forests allowed for many opportunities in the lumber industry, however in the early 1970s a powerful typhoon destroyed the sawmill, leaving the family without their business.
But also around this time the number of visitors to the nearby Kazurabashi vine bridge was steadily increasing, so on a small piece of land along the roadside within walking distance of this increasingly famous attraction, they decided to open a parking area there for visitors as well as an "Iya soba" (buckwheat noodle) restaurant called "Iya Bijin" since visitors were eager to try the valley's most famous dish.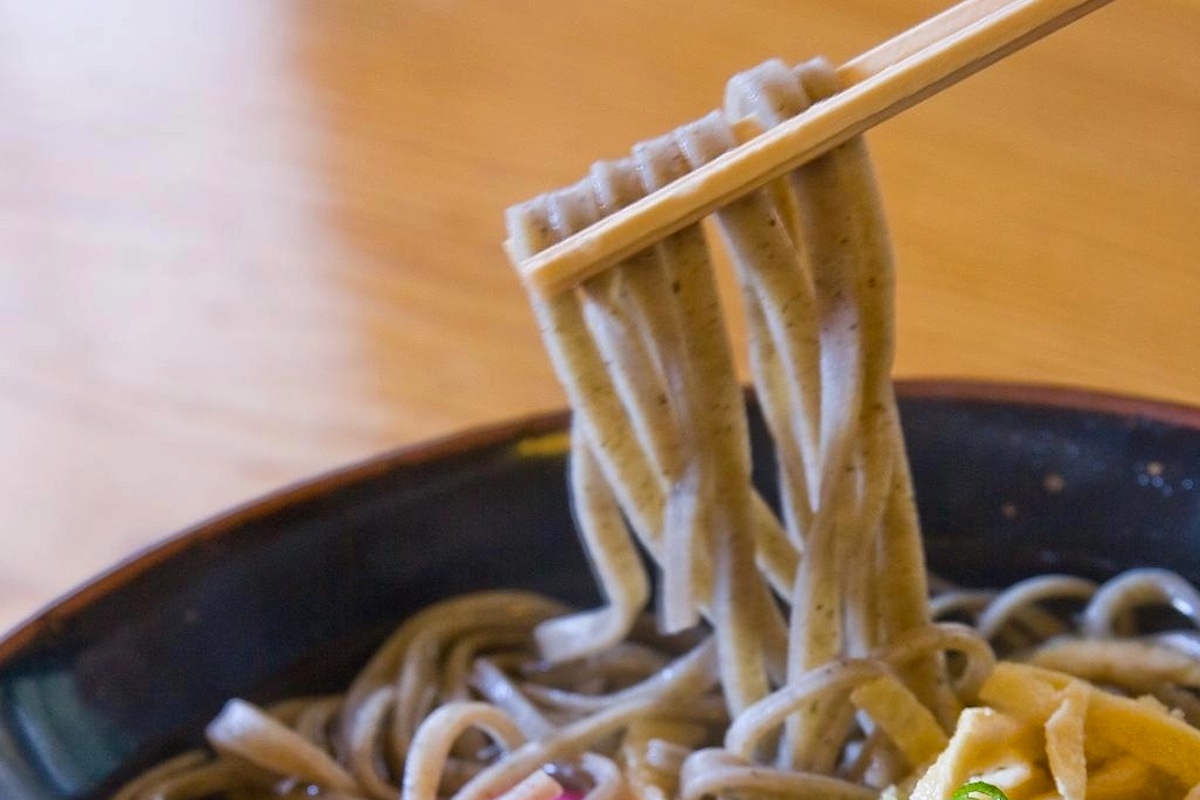 In the decades that followed, the original "Iya Bijin" became renowned for its authentic local soba noodles. But in the early 2000s a new bypass road and large parking area was opened to allow smoother access to the Kazurabashi vine bridge, but this now meant that not only was their parking lot no longer necessary, but any visitor traffic would no longer even go past their restaurant.
Changing with the times
With their original location now devoid of customers, rather than giving up, the family once again decided to start over and move their location to a different plot of land about 5 minutes away. But aside from having the main road go through it, this section was completely undeveloped on both sides of the valley and was full of nothing but forest.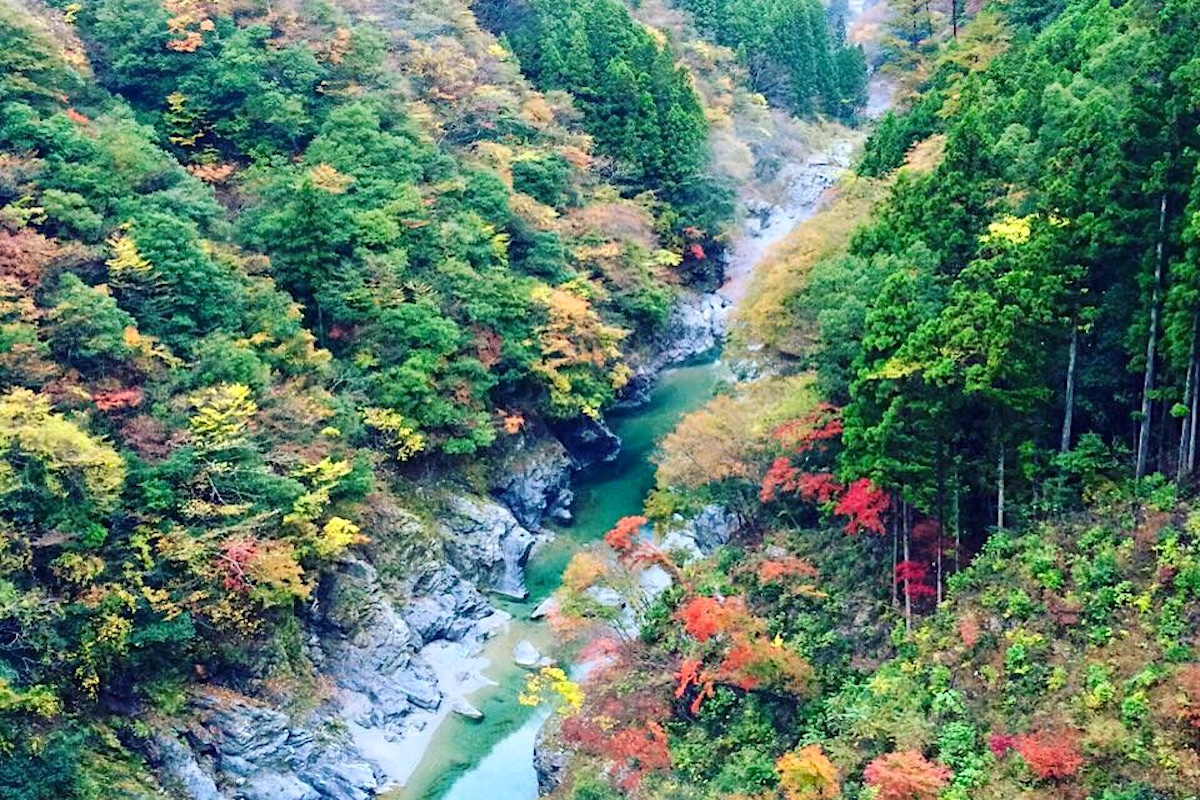 Utilizing his old skills as a lumberjack and heavy machinery operator, Seiji's father personally cleared the area and began constructing the new Iya Bijin's foundation. While he was doing so but still unsure of the building's actual design, a local friend suggested that they also incorporate an inn into the restaurant plan, since nowadays one can't survive off of a single business and diversity was important.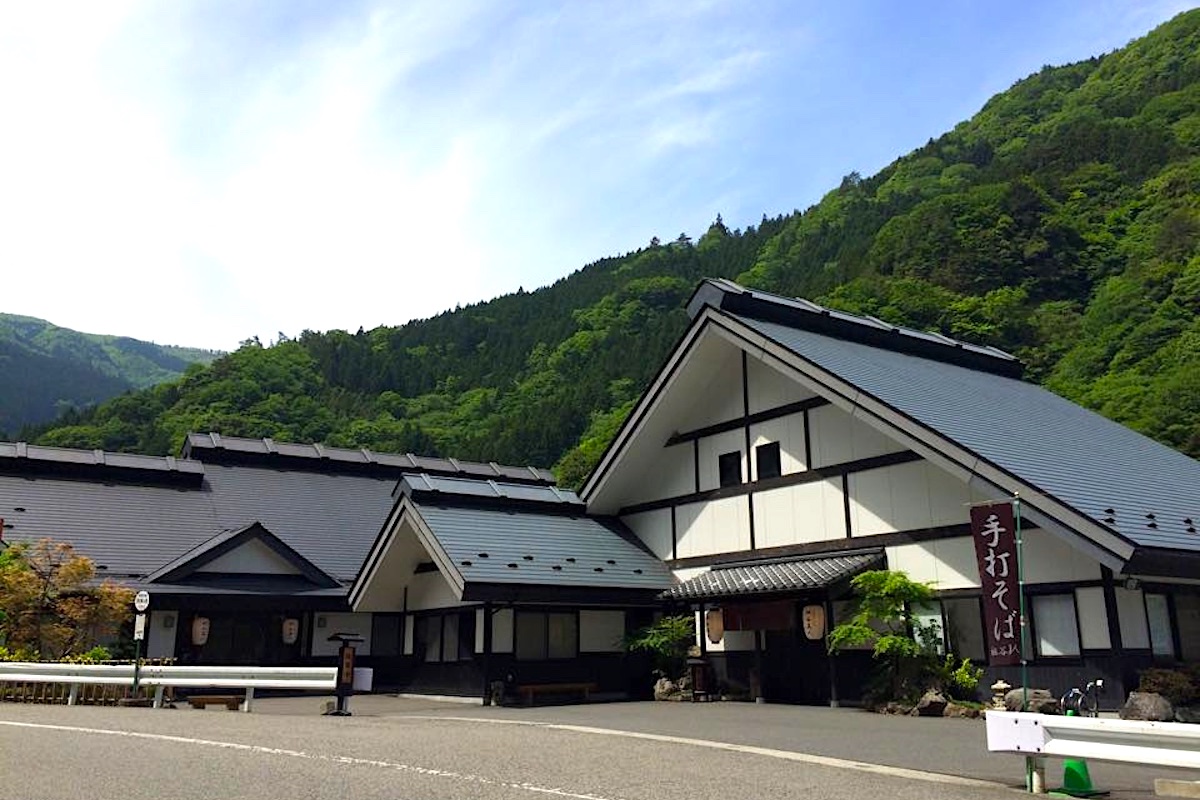 In looking for a way to differentiate themselves amongst the other Iya hotels while also wanting to still manage it all within their family, Seiji's wife was the one who suggested that rather than making it big, to instead create something unique yet graceful, and to include private bath tubs on the balcony of each room so as to accentuate their naturally secluded location.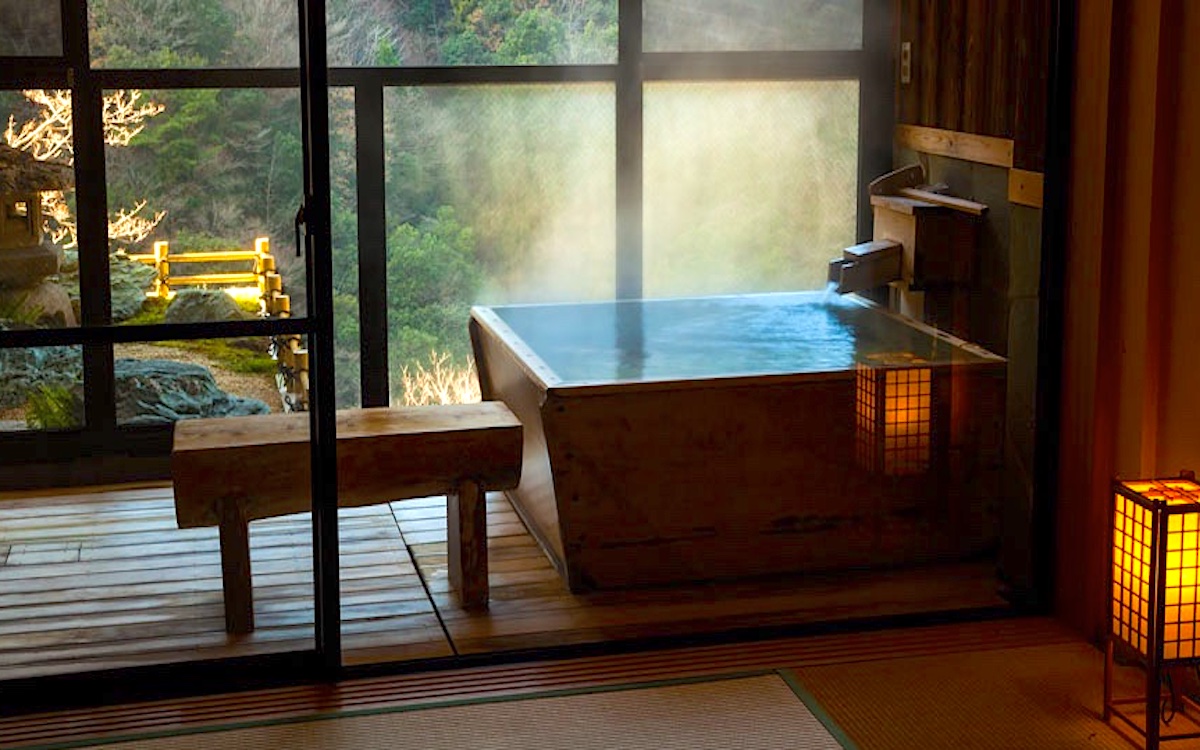 And indeed, their unprecedented idea certainly worked, since not only is their boutique-style inn a one-of-a-kind place in Iya, but Seiji also explained how many of the customers are repeat visitors, who I imagine also feel charmed by the family's warm hospitality.
The beauty of Iya
Long before the first road was ever built into Iya nearly a hundred years ago, rumors had spread throughout the Shikoku region of the beautiful girls who lived in the remote Iya Valley. With fair skin and bewitching eyes, the women of Iya were said to be as elusive as the valley itself, since accessing this remote place back then required long treks over some of the highest mountain passes in western Japan.
The name bestowed upon to these fabled and alluring women was "Iya bijin" which simply means "beautiful girl of Iya". Accordingly, it was Seiji's father who chose this as the name for his newly established restaurant nearly 50 years ago, in honor of his lovely wife.
On the day I visited, Seiji's father was unfortunately not here, but I was able to meet his mother (the original Iya bijin herself), along with the next generation of Iya bijins which included Seiji's wife and his younger sister.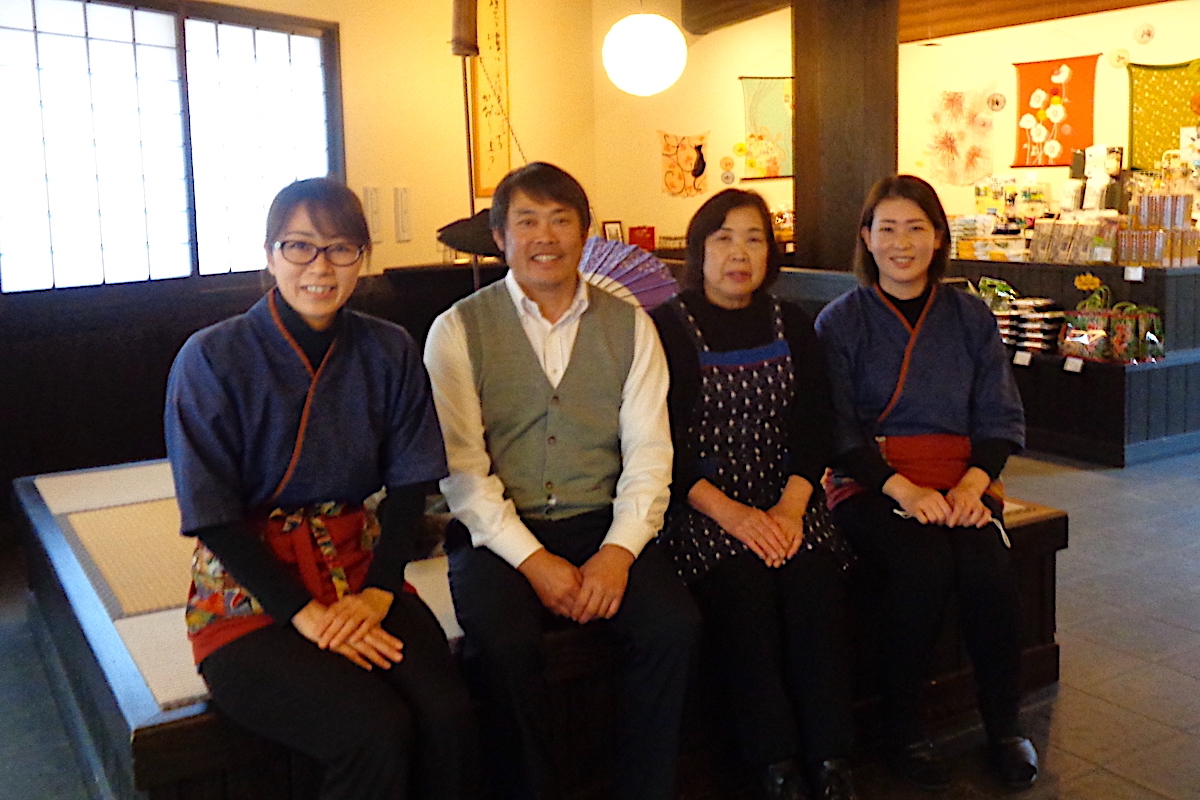 Welcomed by their bashful smiles, it is no wonder why any visitor would be captivated by this family-run establishment.
"It is our hope that people from all over the world visit Iya and enjoy the nature, the hot springs, and the local cuisine," explained Seiji. "There are so many things to experience here, and we only wish people would take their time so that they can truly enjoy this unexplored place."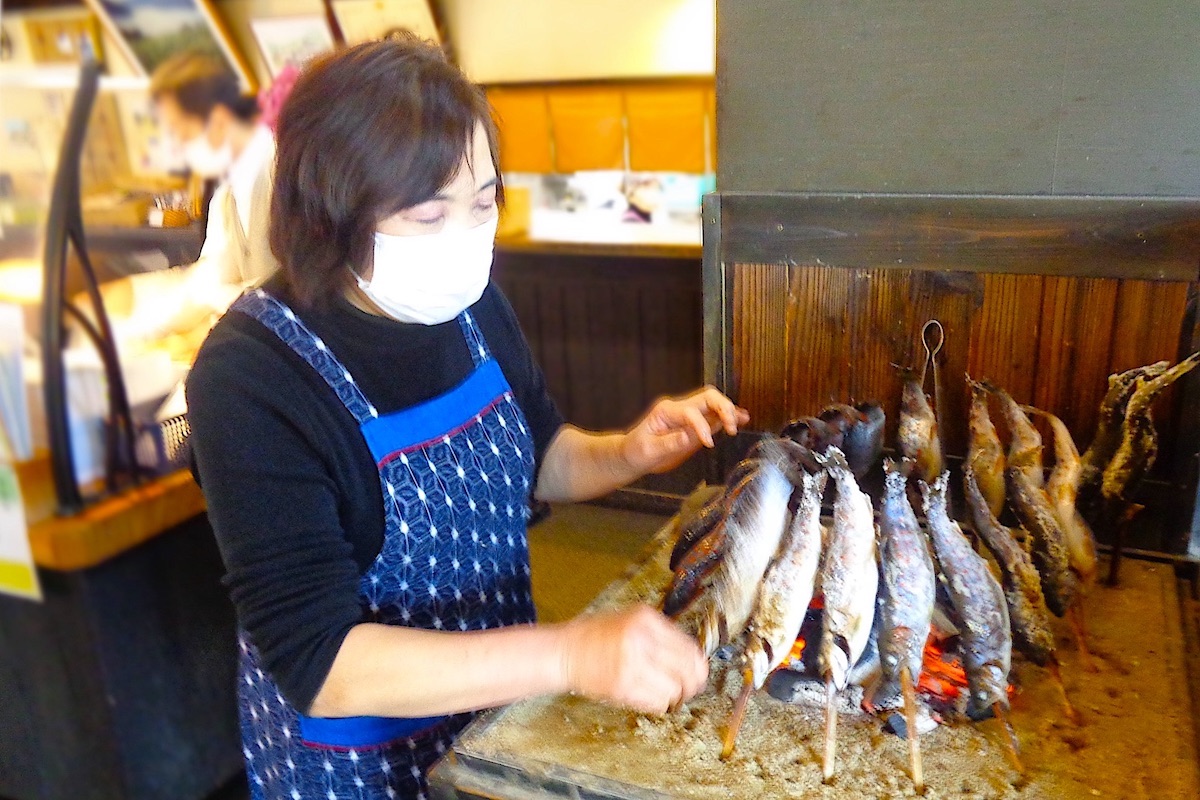 And perhaps Seiji's dream will come true, because just as in times past, the term "Iya bijin" is sure to spread even further around the world as it continues to conjure an image of hidden beauty which only the most intrepid can ever experience.
In Part 3 we sample some of the local-style dishes offer at Iya Bijin's restaurant. 
【Next post】
>>Mountain Romance with Iya Bijin – Part 3 | Tasting the Traditions of the Iya Valley
Iya Bijin
Keikoku no Kakure Yado Iya Bijin
("Hidden Inn of the Valley, Iya Bijin")
(Text by: Shaun Lamzy, Photos by: Shaun Lamzy & Iya Bijin)