Iya Kanko Ryokan – Part 2 | A Family-Run Business Where Life is a Juggle
The Kazurabashi Vine Bridge is one of the most renowned sights of the Iya Valley, and just a couple minute walk from this awesome creation is the Iya Kanko Ryokan. This traditional inn is operated by a charming local family who have been welcoming intrepid guests for generations.
【Previous post】
>>Iya Kanko Ryokan – Part 1 | A Traditional Inn near the Kazurabashi Vine Bridge
The next generation of Iya Kanko Ryokan
Fun-loving and super friendly, Kazuya Deguchi is the third generation of his family to be operating the Iya Kanko Ryokan, so he has literally been involved with this quaint inn for his entire life.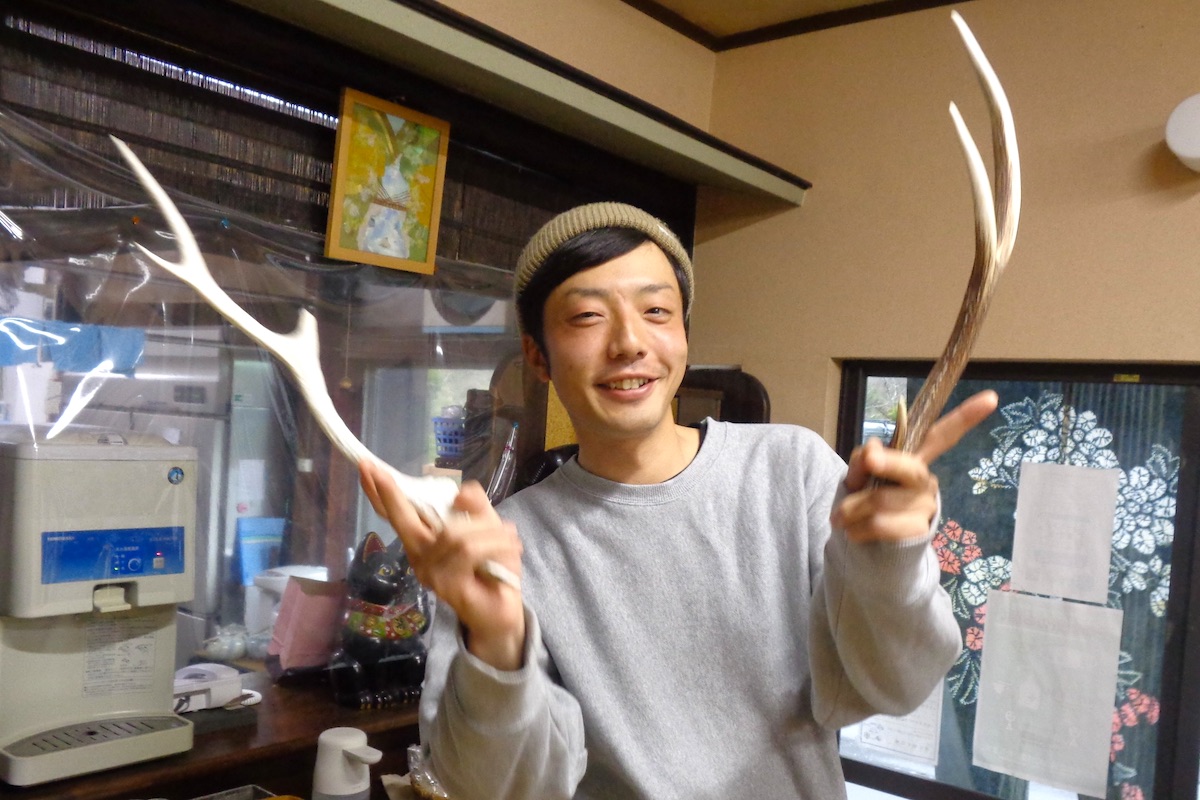 He currently runs the inn with his mother, Fukuko, along with some other local people who help them out.
As a kid, Kazuya explained how he grew up running around the hallways of their traditional ryokan, and how he played with his friends down at the Kazurabashi Vine Bridge and nearby Biwa Waterfall.
When he was older and told his mother that he wished to take over the inn, she responded gleefully. "I told him how happy I was to pass on our family's business", she explained, "and that since I'm getting older, its becoming hard to do it all."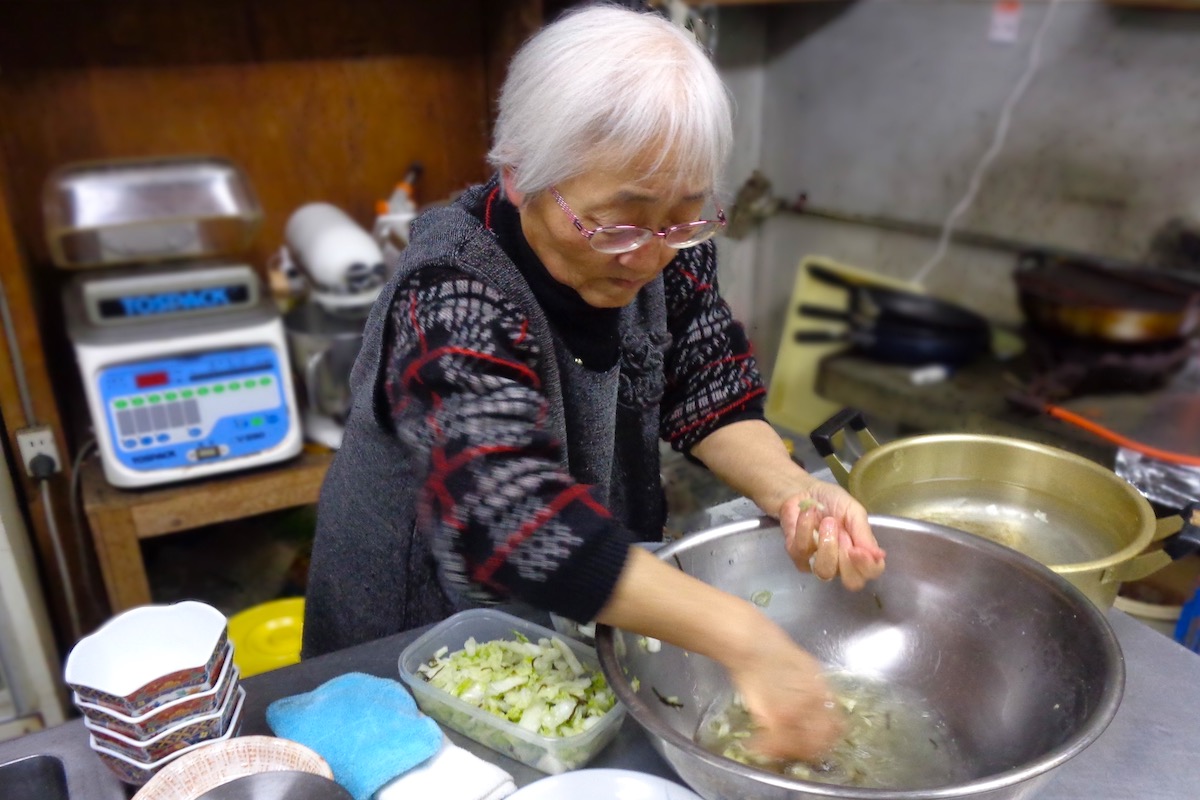 One foot in the city and the other in the mountains
Kazuya doesn't permanently live on site at the Iya Kanko Ryokan and shifts between here and his main home in Tokushima City (about 2+ hours away).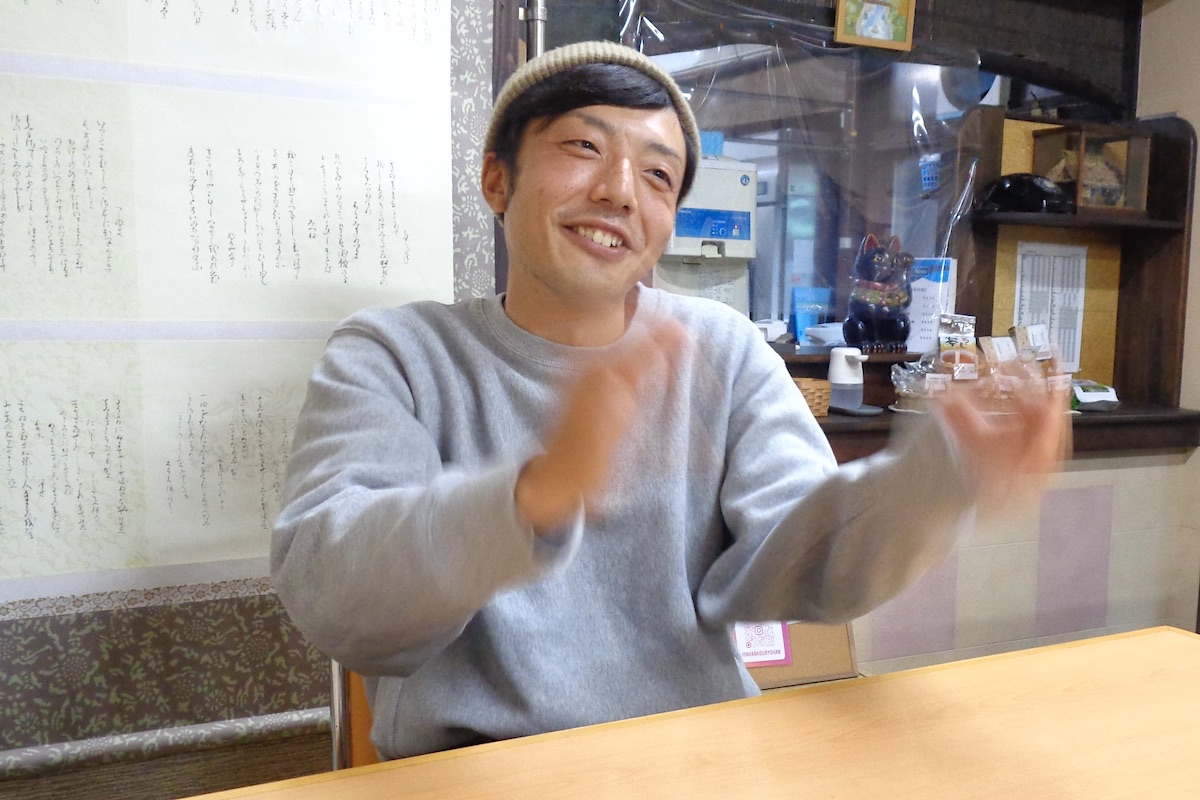 He moved to Tokushima City after graduating school, and this is where his wife and children now live, which is also nearby to her family. For several years he would only occasionally visit the inn in Iya, which was when his children were younger and he wanted to be with them at this age, but about two years ago they had all entered school, which therefore allowed him more time to come out to Iya more often to help his mother.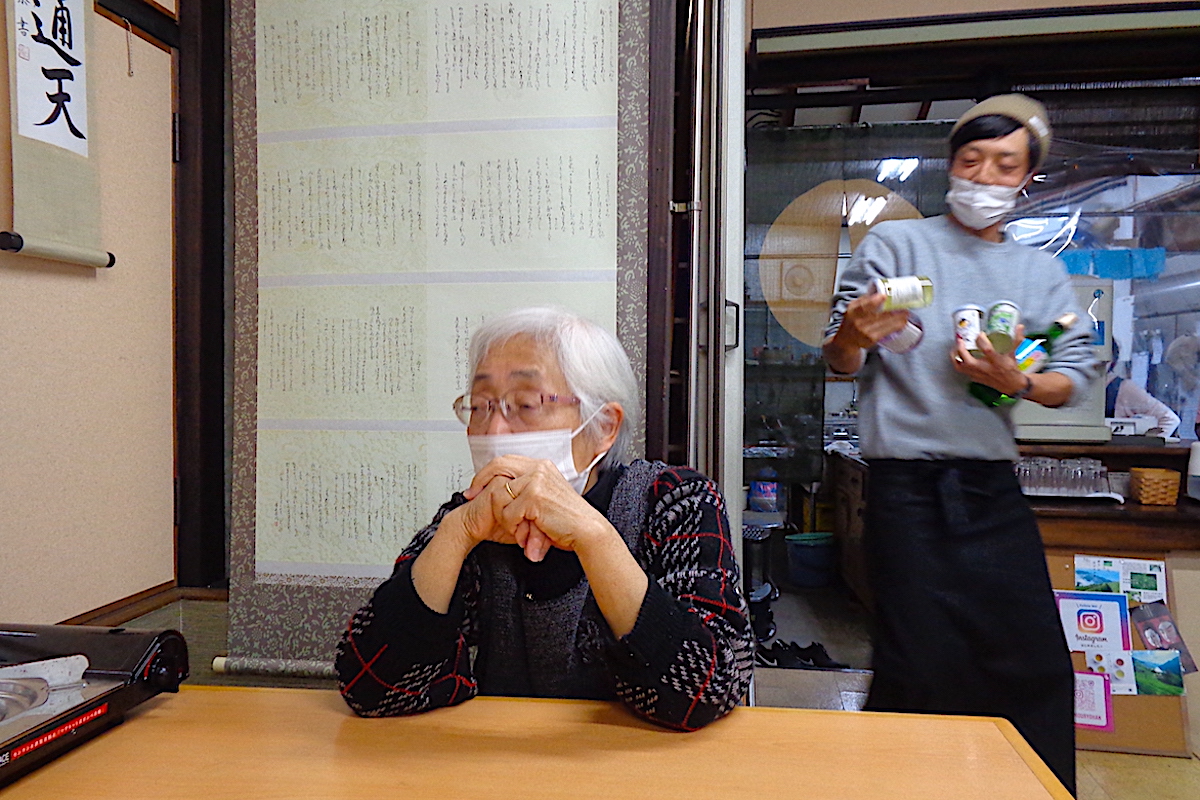 Nowadays he spends about three weeks a month in Iya during the tourist season (April to November), and the rest in Tokushima to be with his family.
"It's a bit hard to manage being in both places," said Kazuya, "but helping my mother operate our business is important to me, and of course, being a good father and husband is also important."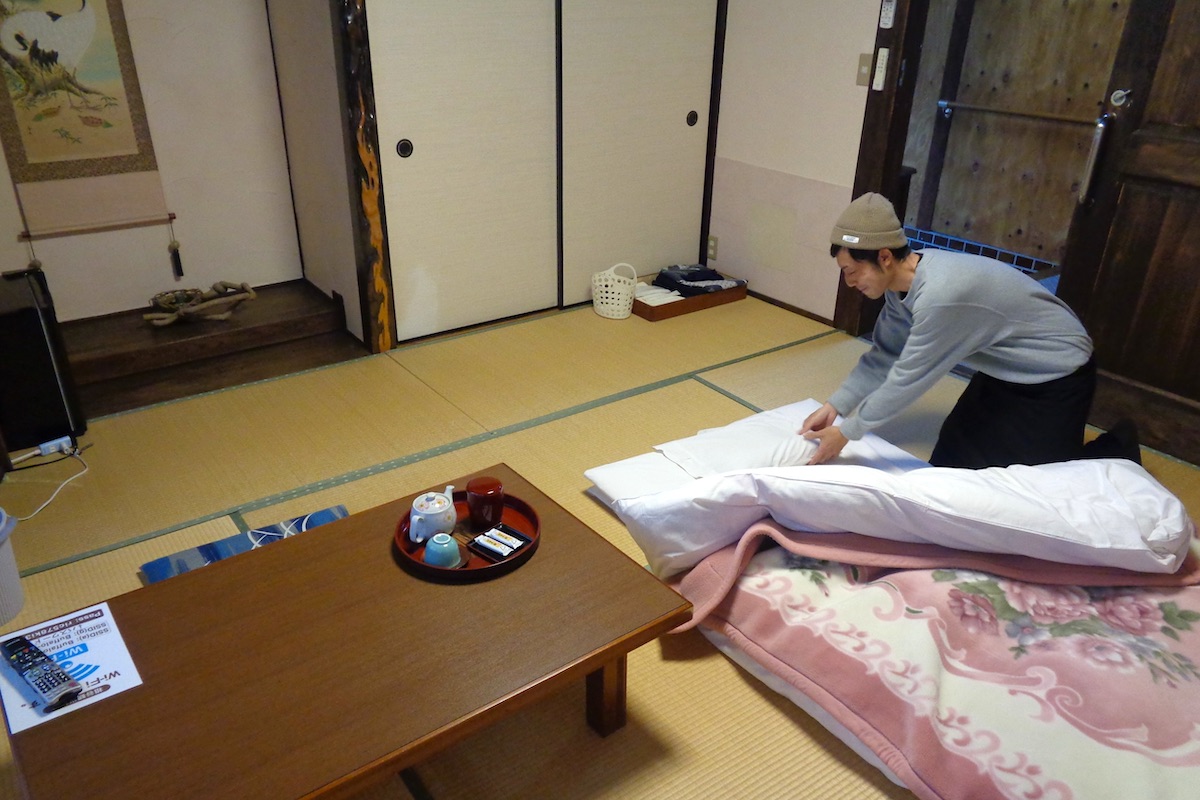 Though his wife and children spend most of their time in the city, they try to come out to Iya whenever they can. "I'd like my kids to have the opportunities possible in an urban place, but also for them to experience the mountains and forests of Iya. Hopefully I can give them the best of both worlds."
Half a century in Iya
I also spoke with Kazuya's mother Fukuko, who isn't actually an Iya native. She was born in Osaka and moved here upon getting married to Kazuya's father back in 1973.
Back then, the remote Iya Valley was even less developed than it is now, so it was a bit of a shock to go from the big city to one of the most rural parts of Japan.
"Iya seemed so far from everything," she explained, "but somehow people still tried to visit to see the Vine Bridge."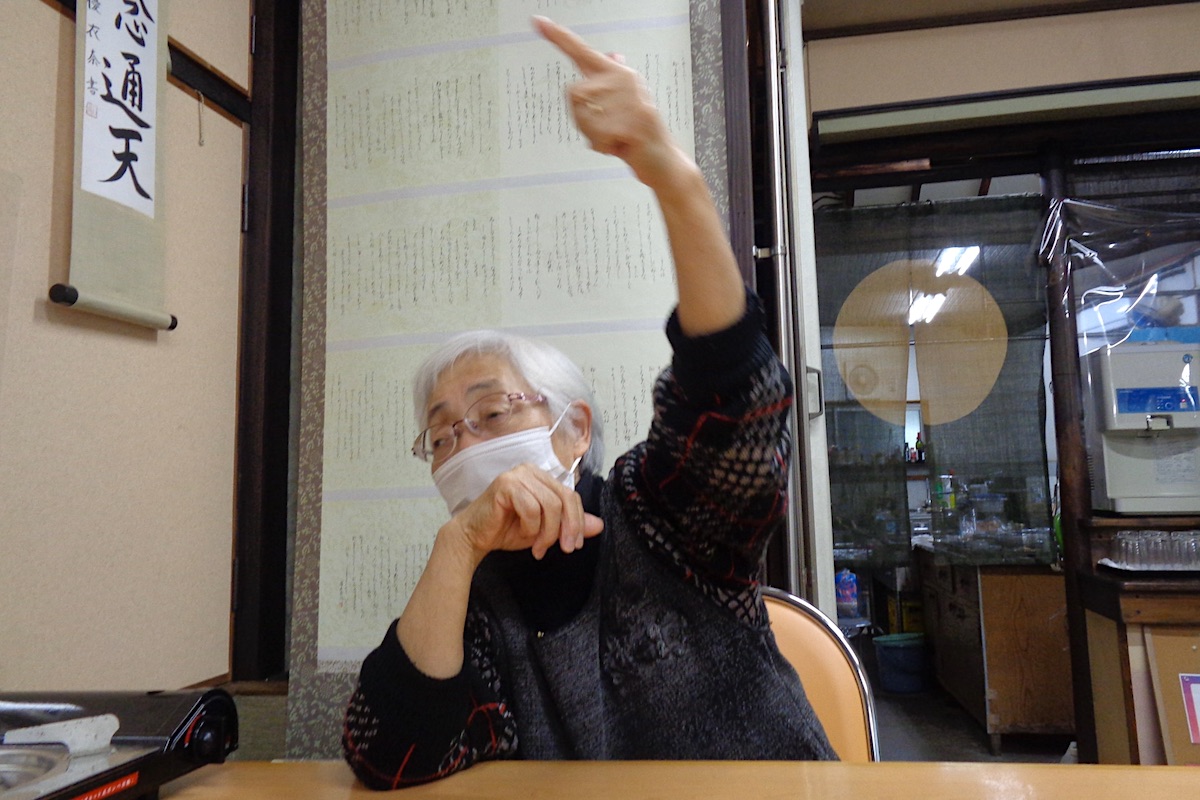 Always good spirited, she laughed at how long it used to take to come in by bus along the old Iya Highway, which is the original road into the valley that comes up through Iyakei Gorge. Back then there was no tunnel coming in through the mountain pass from Oboke, and the still-currently narrow old road was even narrower back then, so it would get clogged up quite easily.
"It took three hours to come from Ikeda (nowadays it only takes one). And the bus would always be so full, so much so that the conductor had to hang outside the door, and it was pretty common for him to fall off!"
Iya's loving mother
Over the past 50 years since coming to Iya, Fukuko has seen lots of changes and has met a countless number of visitors. And despite the several newer hot-spring hotels and other guesthouses than have been built in Iya during this time, it seems that the Iya Kanko Ryokan does a decent amount of business with repeat customers.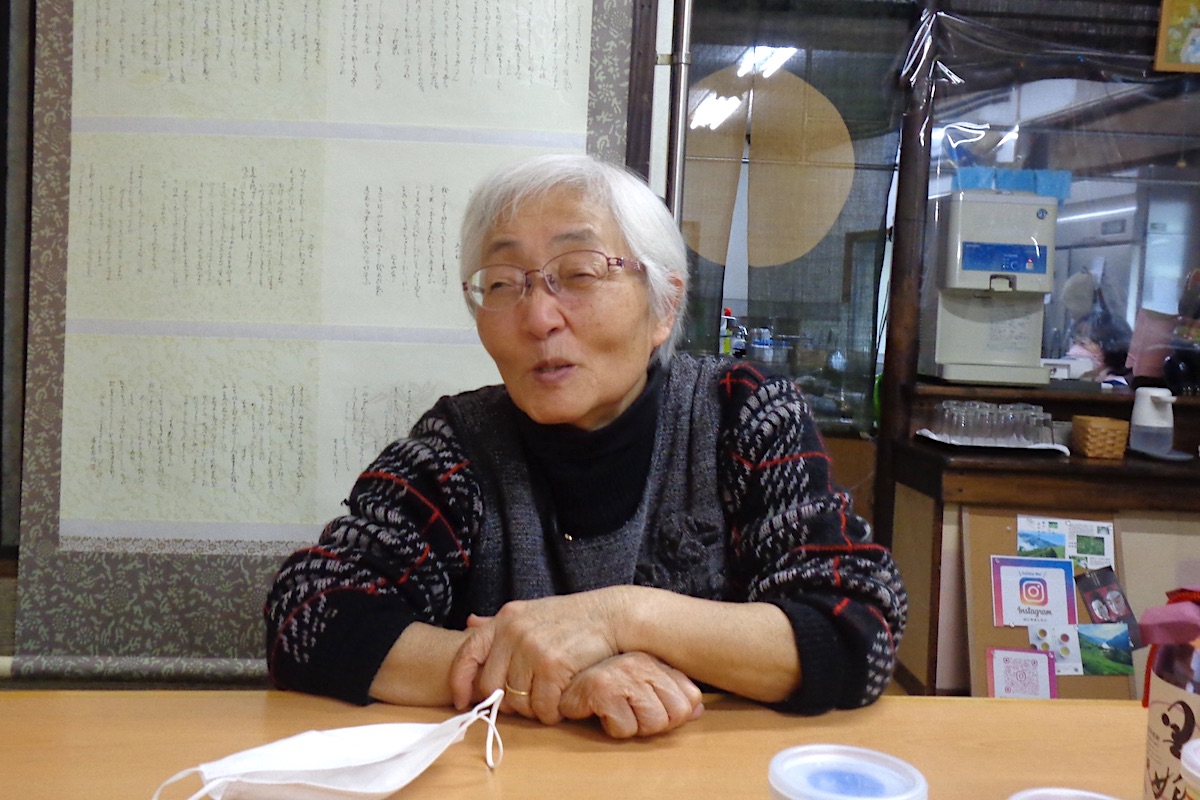 Fukuko and Kazuya explained how some guests have been regularly visiting for years, decades even, and when speaking with Fukuko many warmly refer to her as "mom".
"It's nice to have guests who remember me and ask me how I'm doing. It's like I have a large family."
In Part 3 we experience perhaps the best part of staying at Iya Kanko Ryokan: their home-made food.
【Next post】
>>Iya Kanko Ryokan – Part 3 | Inheriting the Tastes of the Iya Valley
Iya Kanko Ryokan
For more information, you can check their website (but it is in Japanese only):
Or for info English, check their listing on the IyaTime website, which also explains how to make reservations:
https://www.iyatime.com/iya-kanko-ryokan
(Text & Photos by: Shaun Lamzy)