Iya Kanko Ryokan – Part 1 | A Traditional Inn near the Kazurabashi Vine Bridge
Acclaimed as one of Japan's Three Unusual Bridges, the Kazurabashi Vine Bridge is one of the most famous sights in Miyoshi City's Iya Valley. Conveniently located just a few minute walk from this famed bridge is the Iya Kanko Ryokan, which is a classically styled inn run by a welcoming local family.
Situated in western Tokushima Prefecture in the center of Shikoku, Miyoshi City's Iya Valley is surrounded by dense forests and some of tallest mountain is western Japan.
There are many wonderful spots to visit in this secluded valley, and probably the most renowned is the Kazurabashi Vine Bridge.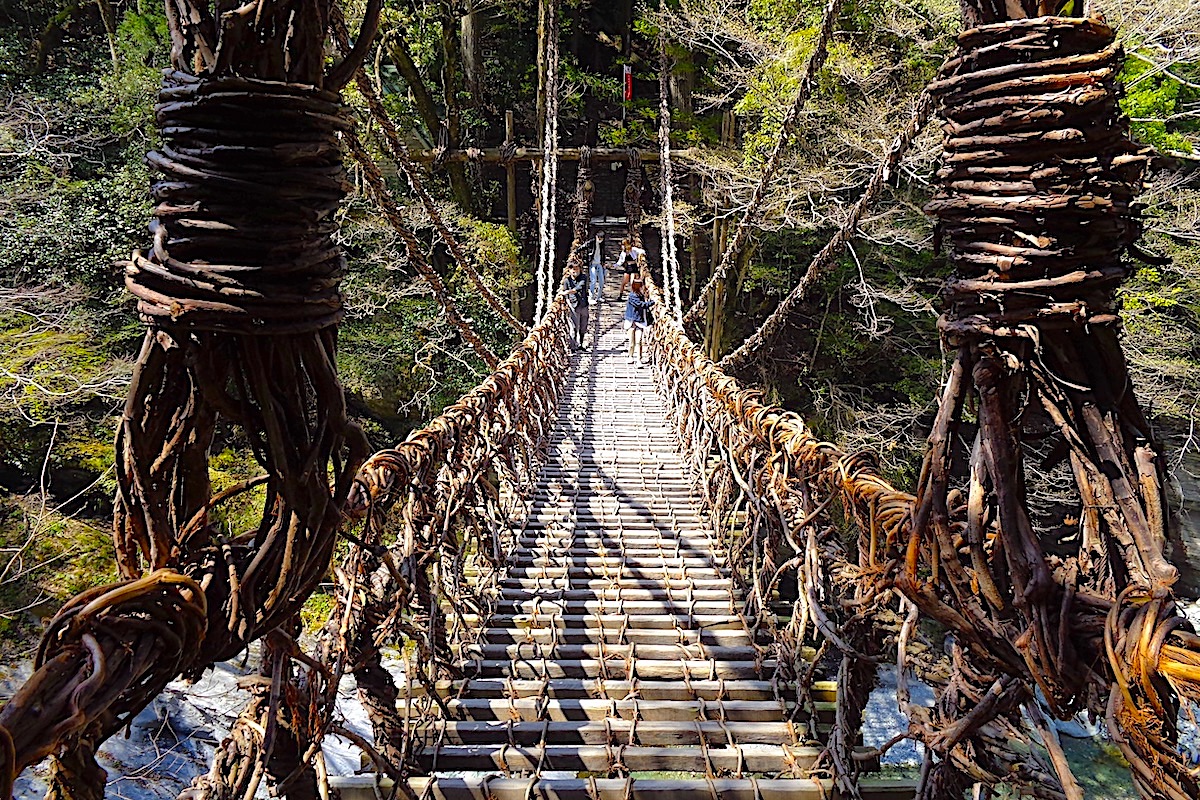 Swaying 45 meters across and 14 meters above the emerald Iya River, crossing this marvel of back-woods engineering is something every visitor to the valley must experience.
Staying just minutes from the Kazurabashi
If convenience is important with your visit to the Iya Valley, while also seeking a classic style inn full of warm hospitality, then the "Iya Kanko Ryokan" would be where to head.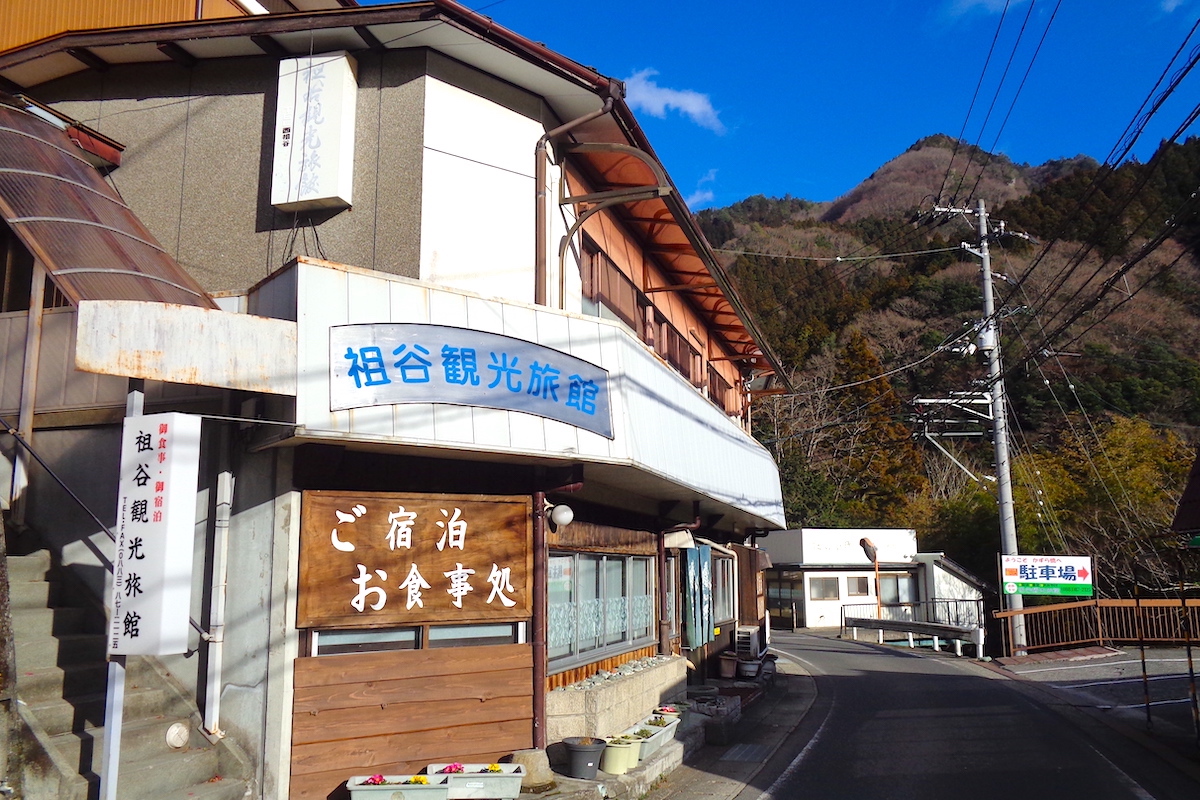 Located about a 4 minute walk from the bridge and just a dozen or so steps away from the main Kazurabashi Bus Stop, this traditional inn couldn't be less difficult to access. Buses connect from here to both JR Oboke Station and to Ikeda town in northern Miyoshi City, and the buses continue from here for sight-seeing and hiking points deeper within the Iya Valley in Oku-Iya.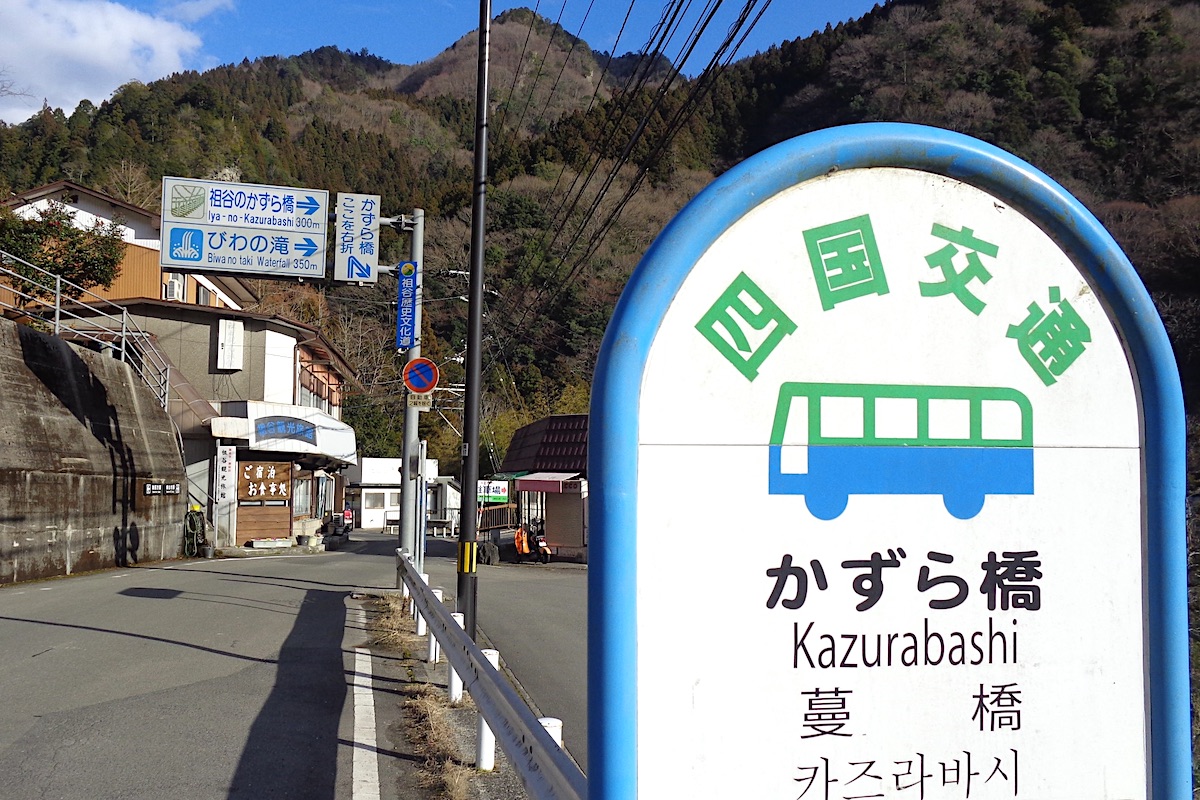 And just across the river from here about a 7 or 8 minute walk away is also the Kazurabashi Yumebutai Bus Stop, which has additional buses connecting to Oboke, and even a couple weekend buses that go direct to Kobe city.
A warm welcome
As one of the oldest ryokan in the Iya Valley dating back to when tourists first started visiting the area in the 1960s, the Iya Kanko Ryokan may not be glamorously modern, but it is full of old-school charm and makes you feel like you are stepping half a century back in time in a way that is nowadays becoming increasingly rare.
As I approached, I was welcomed by the members of the Deguchi family, including the lovely Ms Fukuko and her son Kazuya.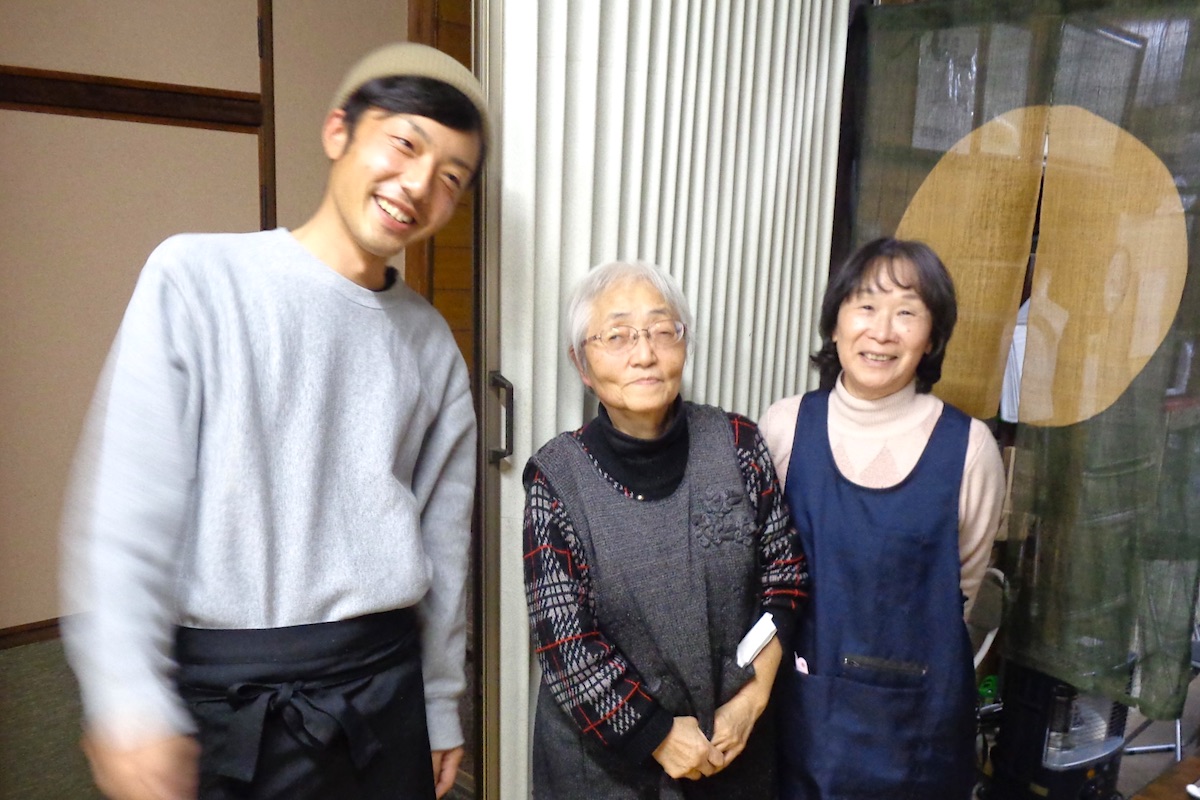 The inn has three floors, with its five rooms located on the second and third floors. The rooms are traditional Japanese style which feature tatami mat flooring, exposed wooden beams, and a tokonoma alcove which holds a scroll painting.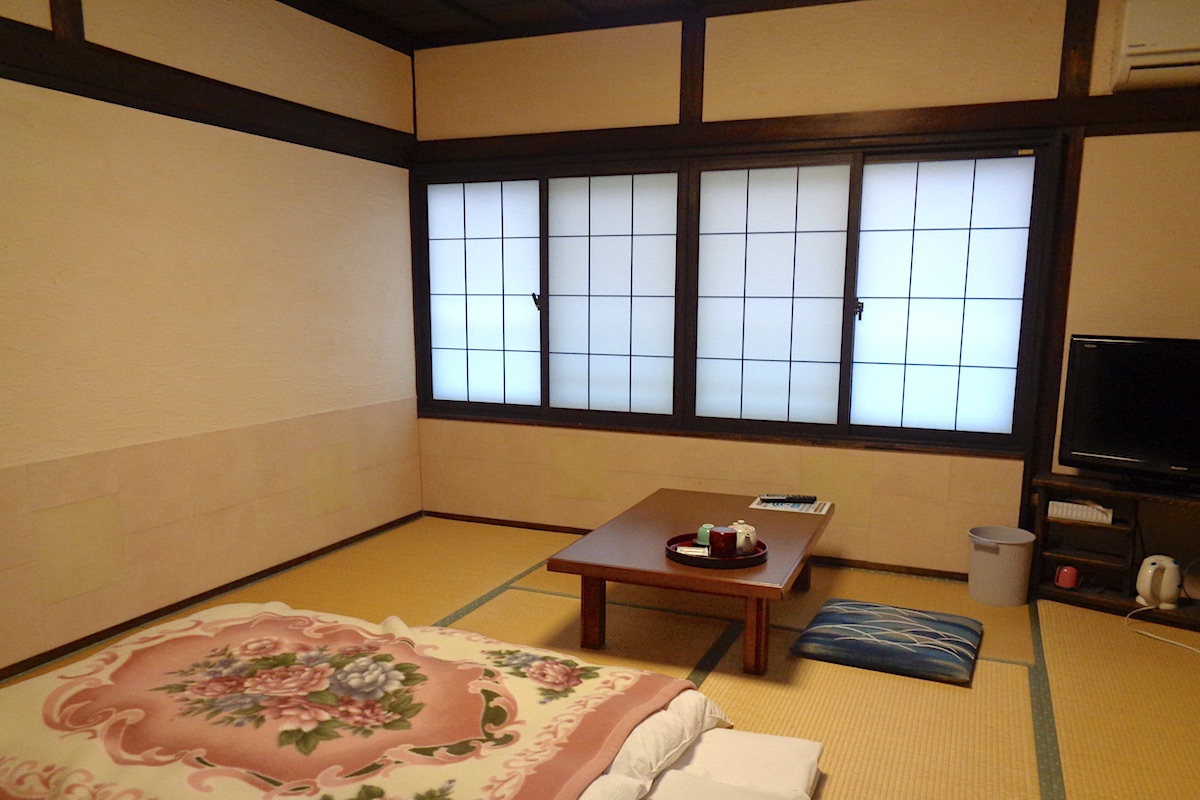 The bedding is traditional futons which are taken out in the evenings before use, and have a fluffy, fresh feel.
Handing down a family's heritage
Originally built by his grandfather, in the past couple years Kazuya has been restoring many elements of the inn, including re-layering the plaster walls by hand and updating the wood paneling.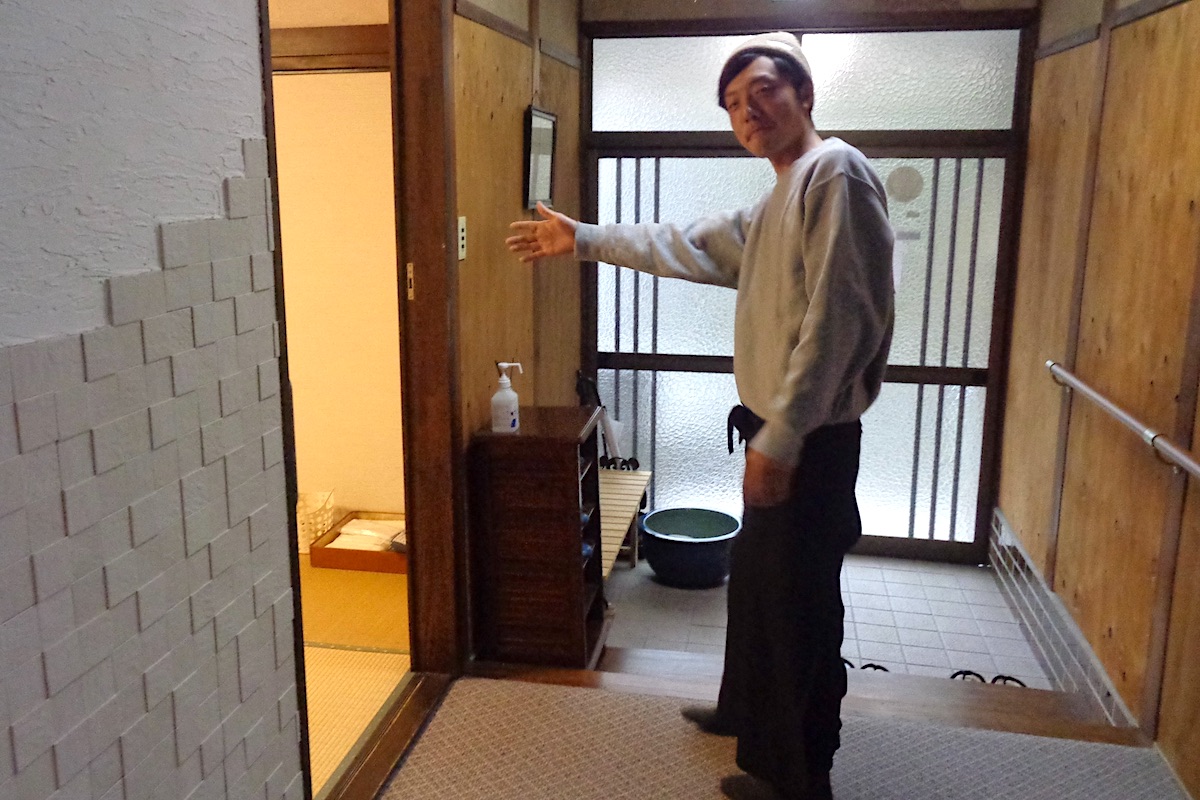 One amazing feature his grandfather built decades ago which Kazuya proudly showed me was the shared bathing room, which has a beautiful wall built with colorful stones taken from the Iya River.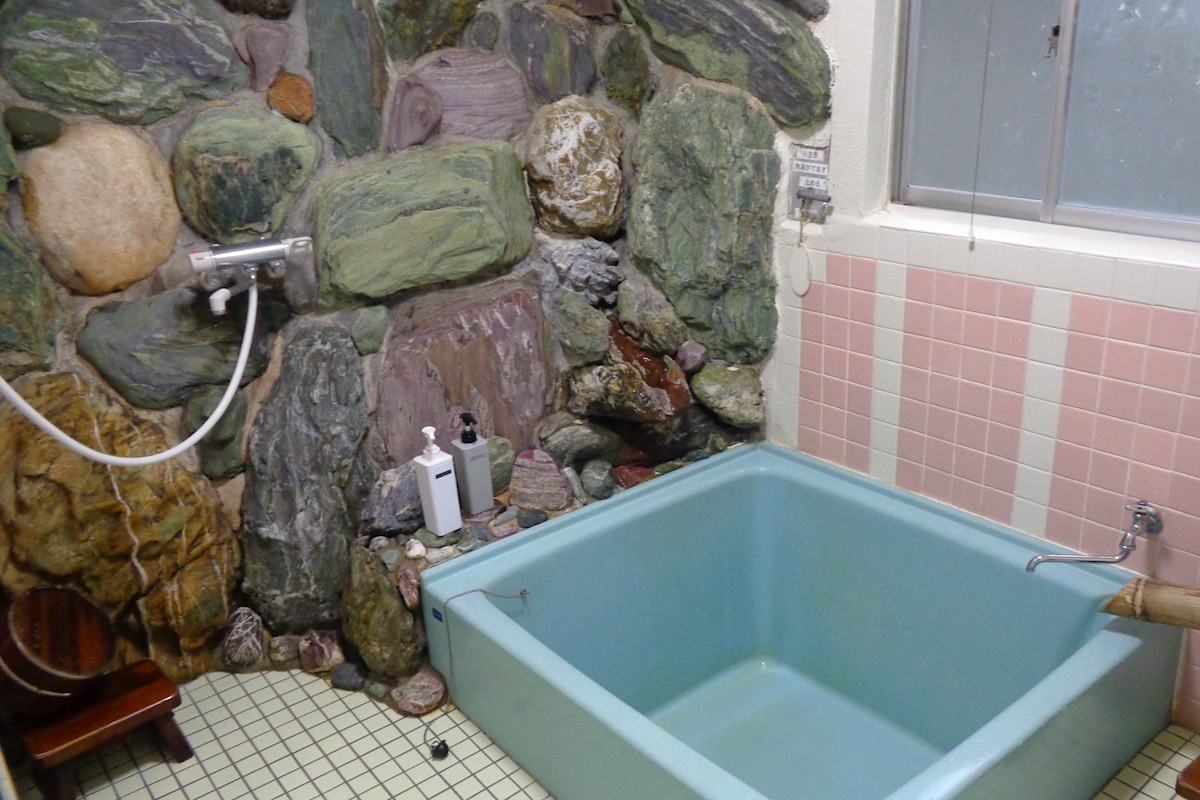 "I've added some smaller stones (to the bath room) more recently," explained Kazuya, "but my grandpa was a pretty handy man, and gave a lot of attention to details."
And if you'd prefer the full luxury of soaking in a onsen bath instead, there are several hot-springs available for day use within a few minute drive from the inn.
Enjoying other aspects of the Kazurabashi
Being that the Kazurabashi Vine Bridge is just a few minute walk away, one fantastic option is to stroll over to check it out in the evenings.
As it happens, every night from when it gets dark to about 9pm special colored spotlights shine onto the bridge, illuminating it in all its glory.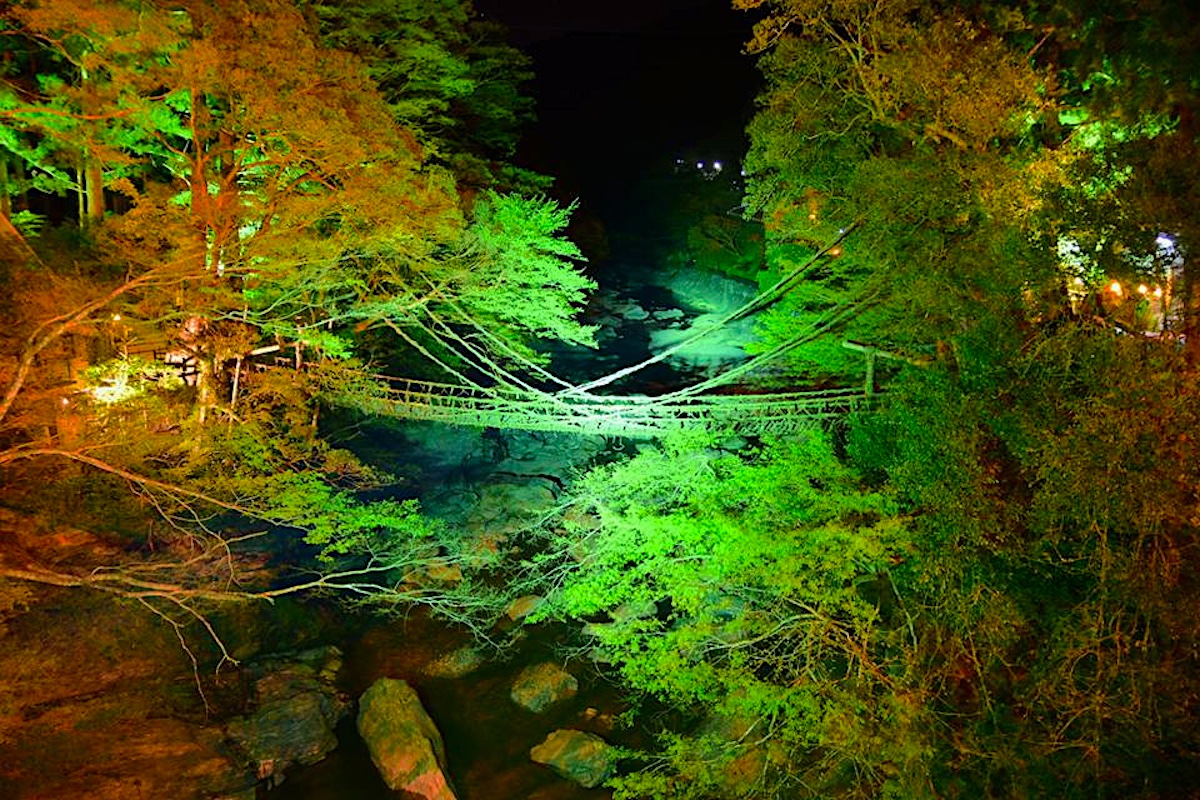 And there are also lots of stories the Deguchi family can share regarding their neighborhood bridge, including how tanuki mothers and young (Japanese raccoons) have been seen crossing it, and how Kazuya used to race across it with his friends when he was a kid.
In Part 2 we talk with the Deguchis and find out about their life in Iya.
【Next post】
>>Iya Kanko Ryokan – Part 2 | A Family-Run Business Where Life is a Juggle
Iya Kanko Ryokan
For more information, you can check their website (but it is in Japanese only):
Or for info English, check their listing on the IyaTime website, which also explains how to make reservations:
https://www.iyatime.com/iya-kanko-ryokan
(Text & Photos by: Shaun Lamzy)