Tokushima Ramen "Nishiri" – Part 3 | Gorging Yourself in More Ways than One
Located at the West-West Service Area in Tokushima Prefecture's Miyoshi City, the Nishiri ramen restaurant offers a hearty taste, a variety of side dishes, and a wonderful location along the Yoshino River between the stunning gorges of Oboke and Koboke.
【Previous post】
>>Tokushima Ramen "Nishiri" – Part 1 | Enjoying Local Flavor in a Scenic Spot
>>Tokushima Ramen "Nishiri" – Part 2 | Sampling Some Regional Soul Food
Nishiri's Crispy Fried Chicken with Sudachi Salt
Aside from their focus on Tokushima ramen, Nishiri also offers some tasty side dishes. In Part 2 we explained their gyoza and chaa-han, but perhaps their best side order would be their "kara-age" ("fried chicken").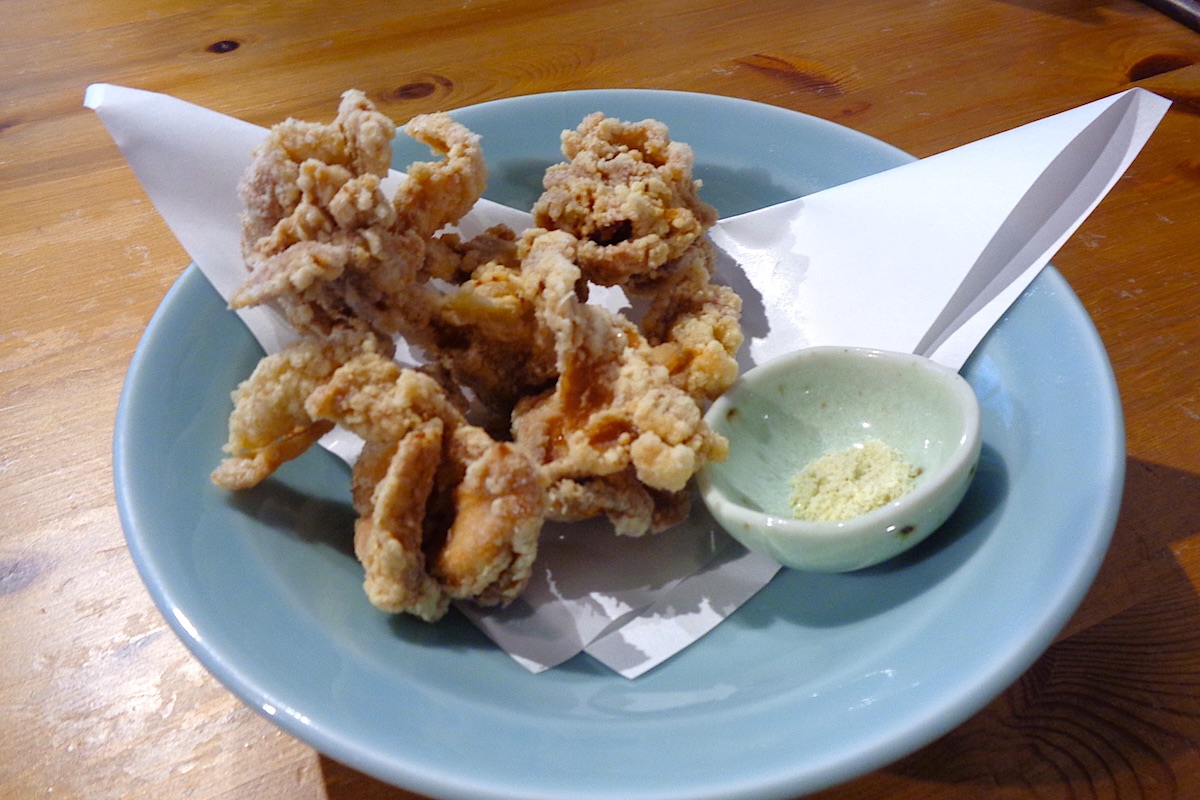 Unlike many places which use pre-fried frozen chicken, Nishiri's kara-age is made here and its recipe is a creation of the former head chef. Its actually so popular that many locals simply get this on its own for take-out.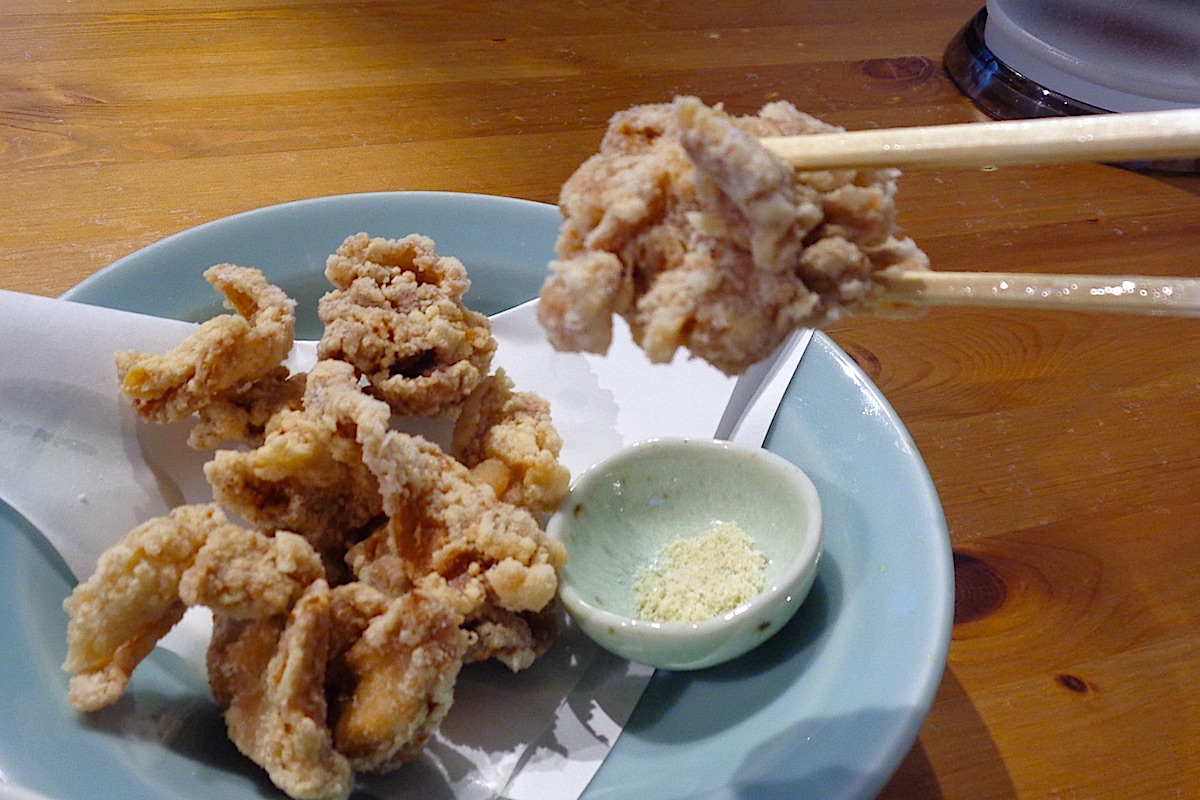 Deep-fried to perfection with a cripsy-crunchy sound that comes with each bite, it is served with some with sudachi salt, which is made from real "sudachi" (small  local limes) that are a specialty of Tokushima Prefecture.
The perfect place to gorge yourself
Being that Nishiri is located along the Yoshino River in between Oboke and Koboke Gorges, it means that it makes for a great lunch stop when exploring the area.
White water rafting is popular around this part of the river (a few years back the World Rafting Championships were held here), and you can feel the vibes of the river from the beautiful wooden canoe that is hung on the wall of the restaurant.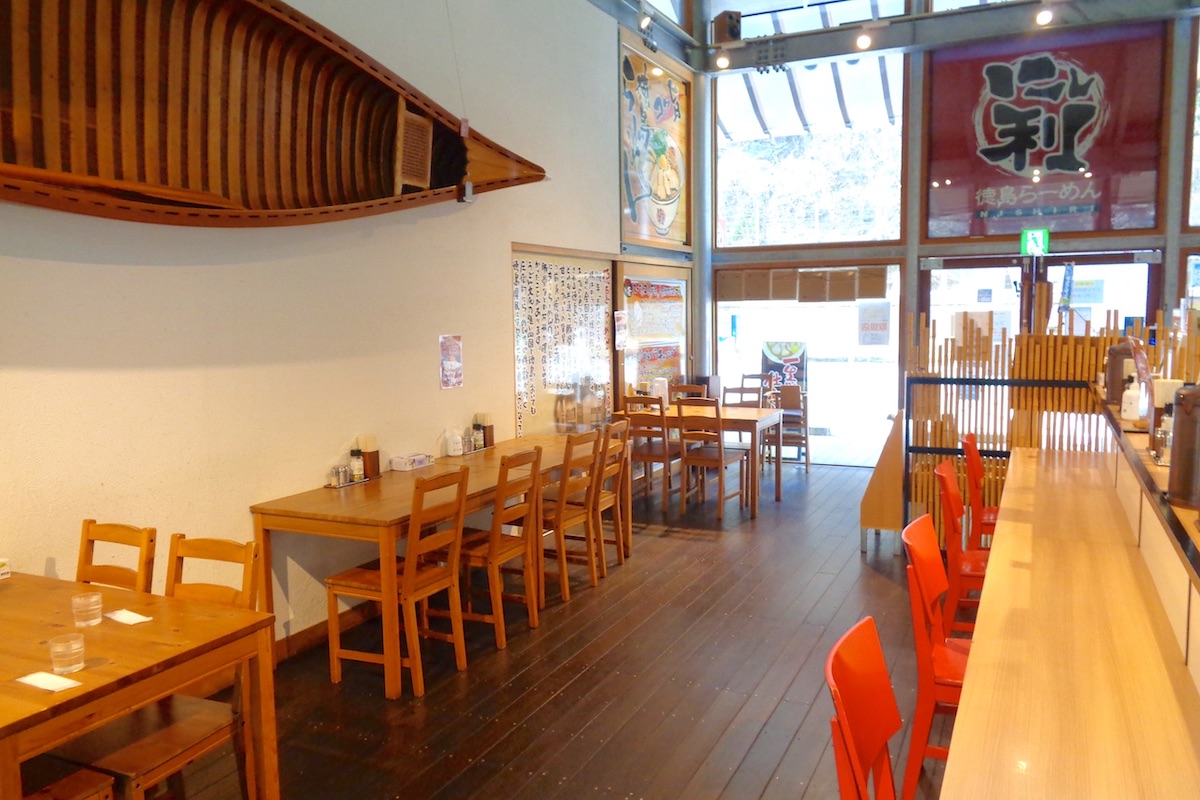 And Nishiri also has a lovely balcony off the back that overlooks the emerald green waters of the Yoshino River as it flows out of Oboke Gorge towards Koboke (only drink service is available for the balcony area, with meals being served indoors).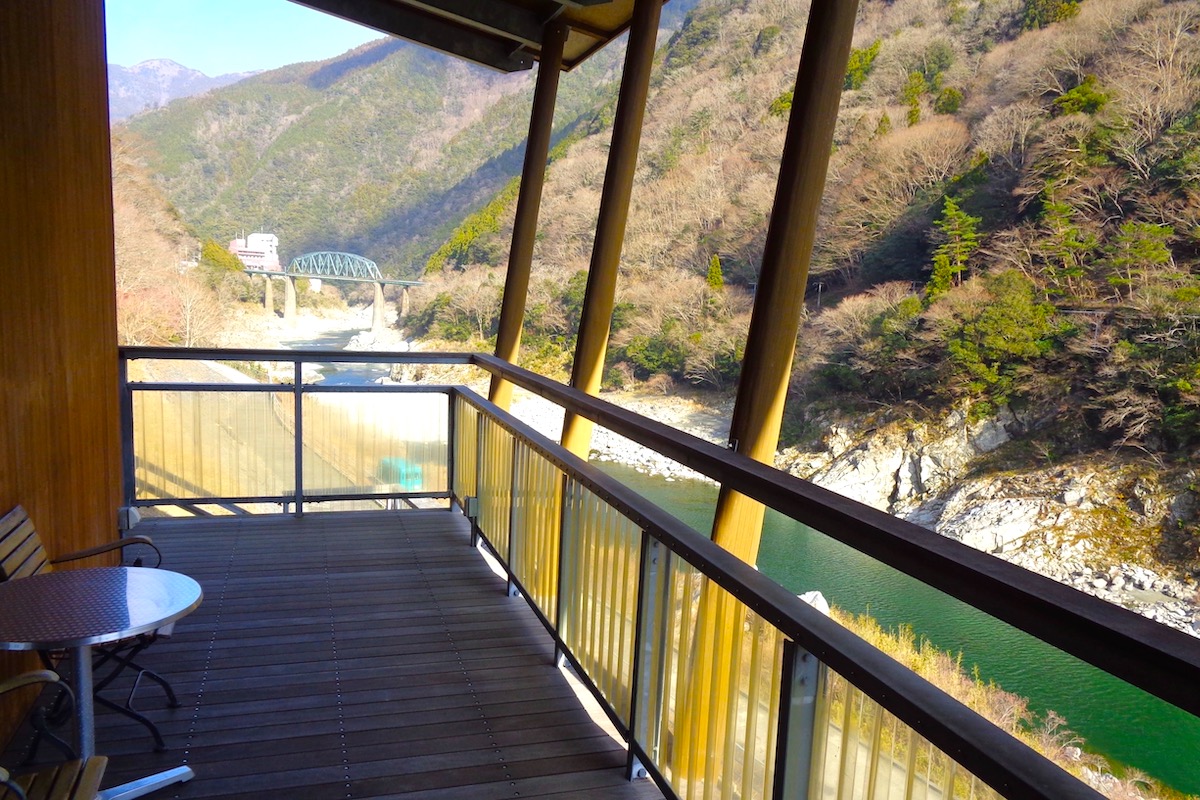 Seeking local tastes
We also spoke with Mr. Nakanishi, who is the manager of Nishiri.
"During the nice weather season, especially on weekends, visitors to the area will line up to eat here."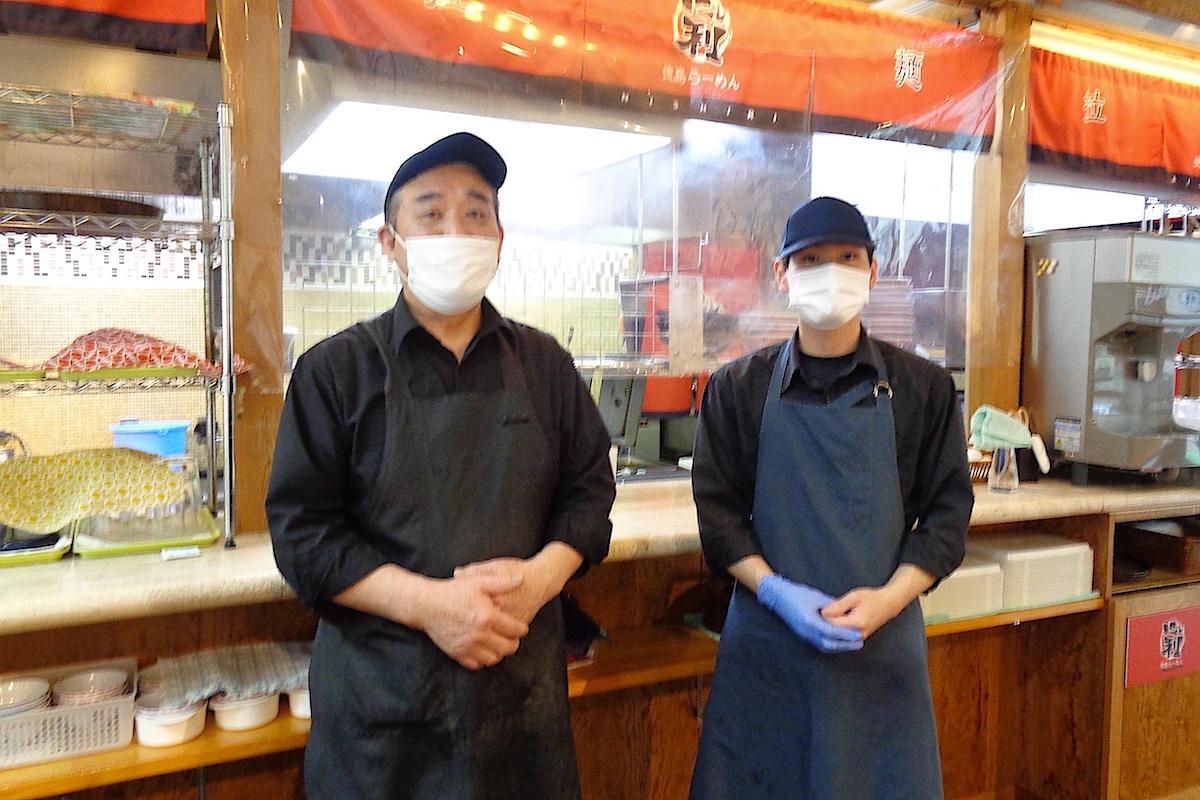 He also mentioned that it is becoming increasingly popular with tour groups from other areas who are seeking unique local tastes.
"And we have also become pretty well known among motorcycle groups. Sometimes there can be 30 or 40 bikes out in the parking lot, with all of them looking to get some of our ramen." Indeed, the heavy-duty taste of Tokushima ramen would be the perfect fuel for any biker riding through this rugged area.
Tokushima Ramen for the world
As Japanese ramen grows in popularity in foreign countries, many visitors from overseas now come to Japan seeking an authentic bowl of this noodly goodness. 
However, many visitors don't realize how many regional varieties of ramen there are, and no true fan can claim to be real ramen aficionado without also sampling Tokushima's version of this ubiquitous dish.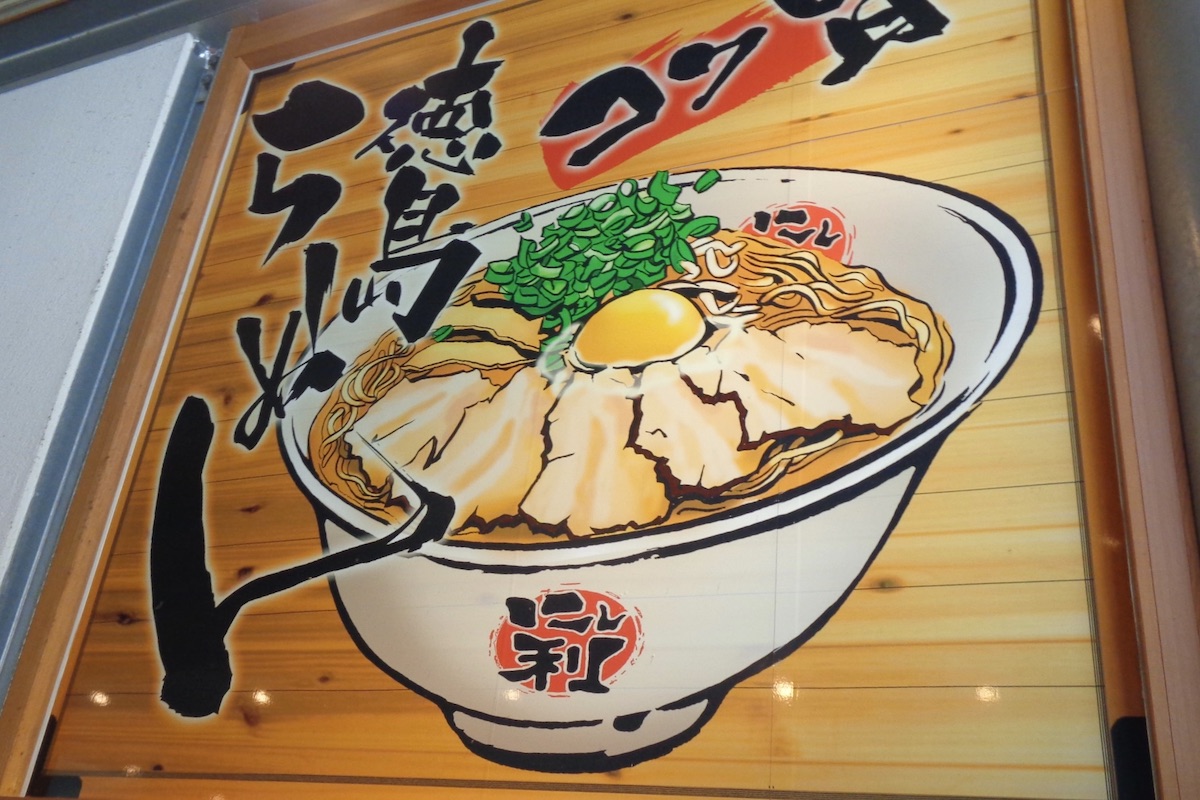 So when visiting the area be sure to check out Nishiri, because its rare to find anywhere in Japan offering such a great bowl of local-style ramen in such "gorgeous" location!
Nishiri Ramen
Open daily 11am – 5pm (weekdays in winter 11am – 3pm)
http://west-west.com/en/nishiri/
"River Station" West-West Service Area
(Text & Photos by: Shaun Lamzy)