Tokushima Ramen "Nishiri" – Part 2 | Sampling Some Regional Soul Food
Though ramen is now enjoyed around the world, first time visitors to Japan often don't realize that there are lots of regional varieties of this famed Japanese dish. One such style is "Tokushima ramen", and a great place to sample this local creation is at Nishiri, which is located at the West-West Service Area in Tokushima Prefecture's Miyoshi City.
【Previous post】
>>Tokushima Ramen "Nishiri" – Part 1 | Enjoying Local Flavor in a Scenic Spot
Ordering some Nishiri ramen
Upon stepping into Nishiri you'll be welcomed by a bright interior with lots of wood tables, a steamy kitchen off to the side, and the vibrant aroma of the ramen broth.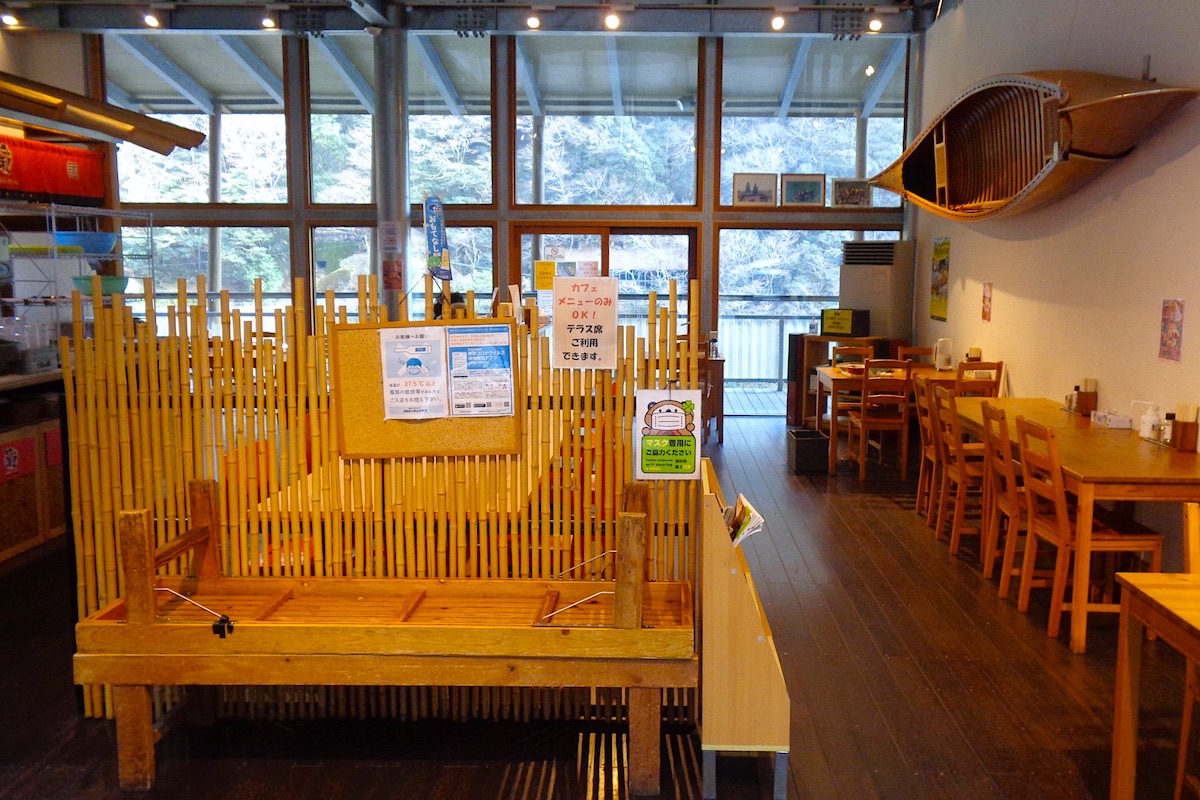 As is often the case at many ramen restaurants in Japan, ordering and payment is automated, and the ticket machine is just inside the doorway when you step in.
Their machine had a digital menu display and if you can't read Japanese its no problem since they also offer an English version as well as Chinese at the click of the button.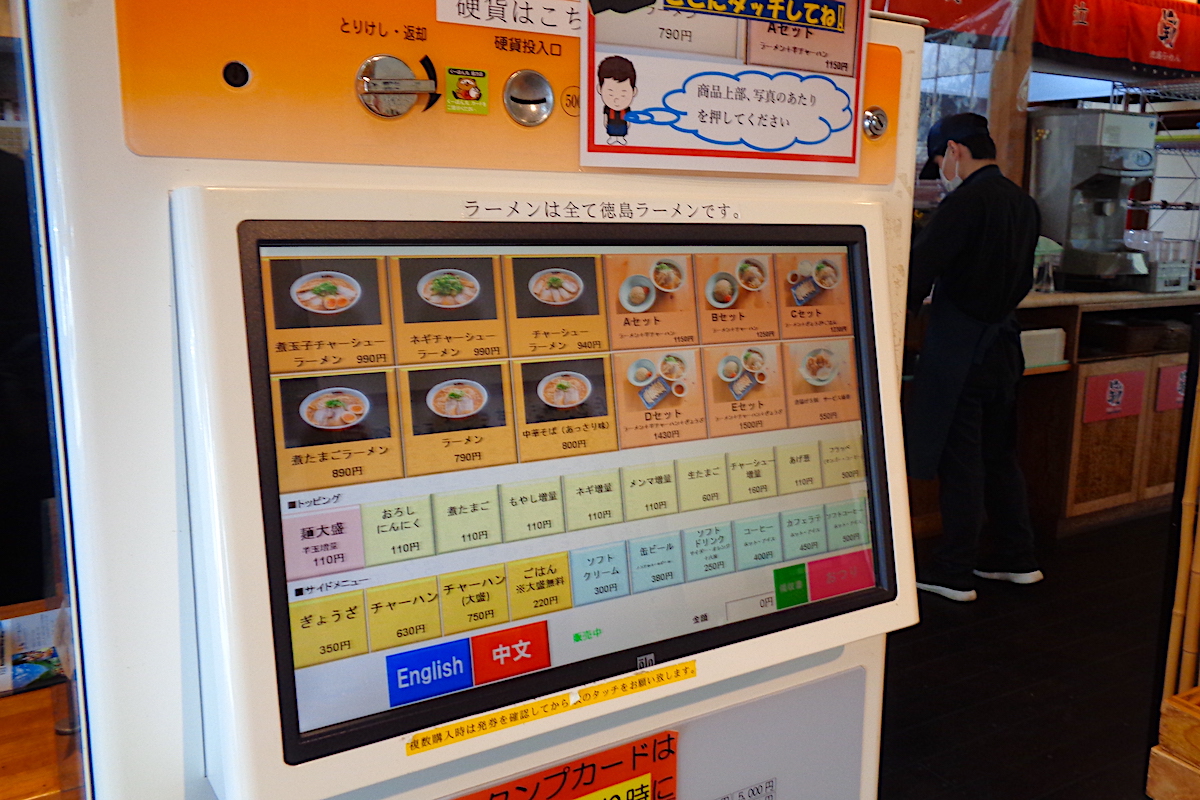 My stomach began to growl in trying to decide (there are actually several attractive set options, as well as various toppings and side dishes to choose from) so I ended up ordering several things. 
I took the printed order ticket up to the counter so the staff could put it together, and soon enough my piping hot ramen and side dishes were all brought over.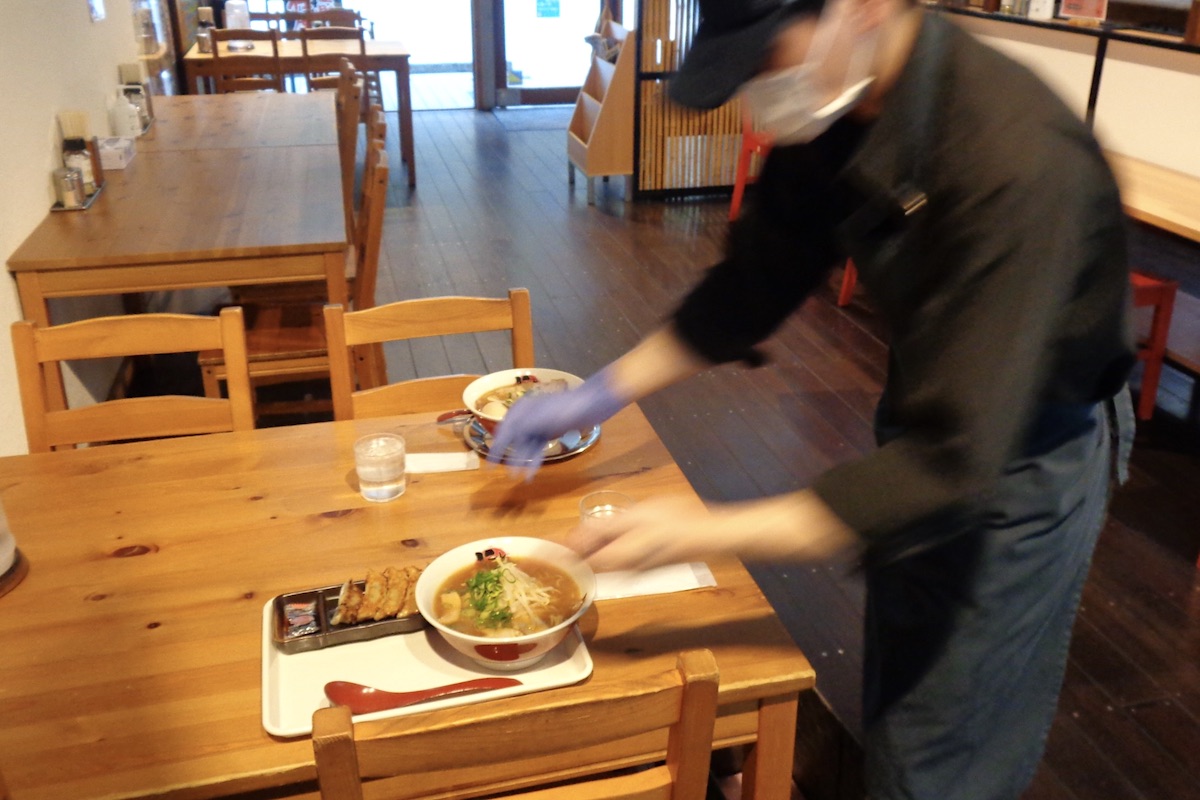 The soul food of Tokushima
In general, Tokushima people tend to enjoy hearty flavors and they are also pretty fond of fatty meat. Perhaps its the prefecture's rugged environment which lends to their carnivorous cravings, so its no wonder that a typical bowl of Tokushima Ramen is usually considered a "manly" type of dish.
However, at Nishiri their "cha-kei" ("brown style") ramen is not overly strong and it is actually considered a bit milder than elsewhere (at other locations in Tokushima the broth can be a little too heavy for some people, especially when first trying it).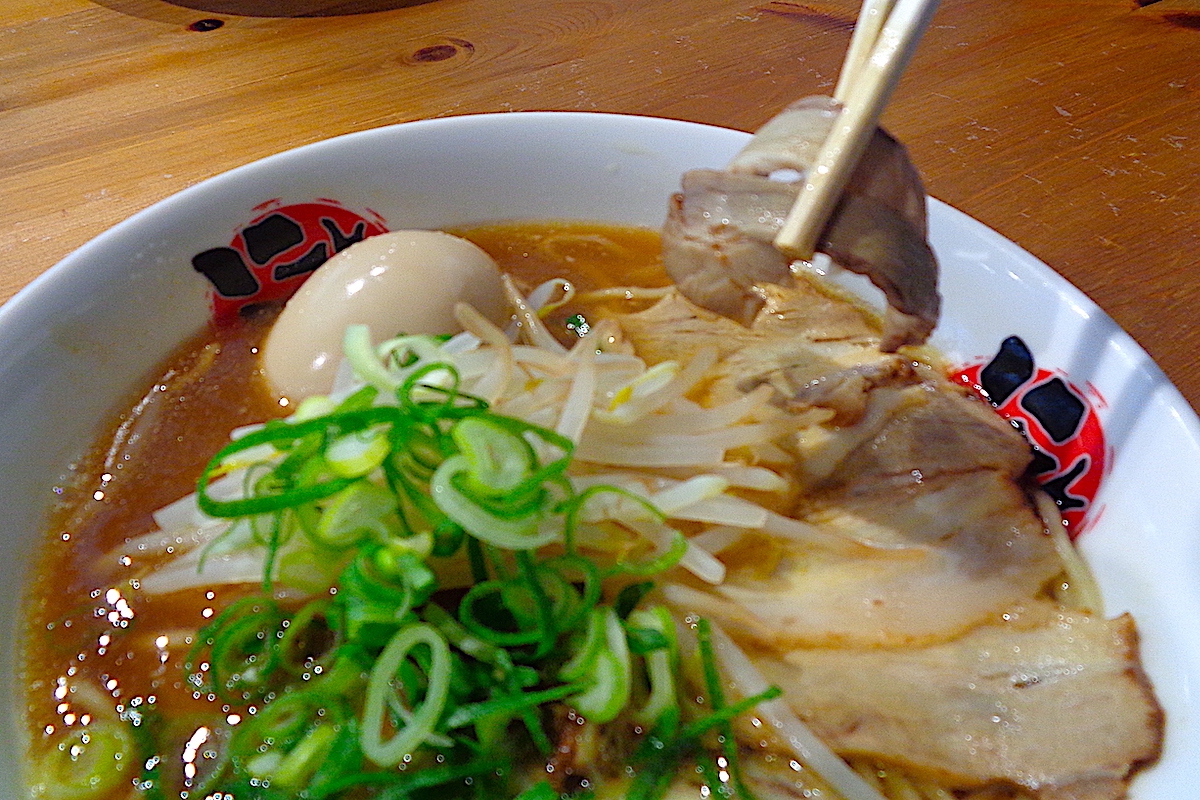 And though the broth is made by slow cooking pork bones mixed with dark soy sauce, the main meat topping at Nishiri is "chashu" pork, which is less fatty than the greasier "buta-bara" pork slices that are typically served at other Tokushima Ramen locations.
A balanced taste
Another slight difference with Nishiri's ramen is if getting egg then it comes soft boiled and creamy inside, whereas at other Tokushima ramen shops it is more common for the egg to be put on top raw (a rarity in the ramen world), which would only further add to the already hefty taste (but if you do want to have it the local way, you can specifically request raw egg, which is on the Nishiri menu as an optional topping).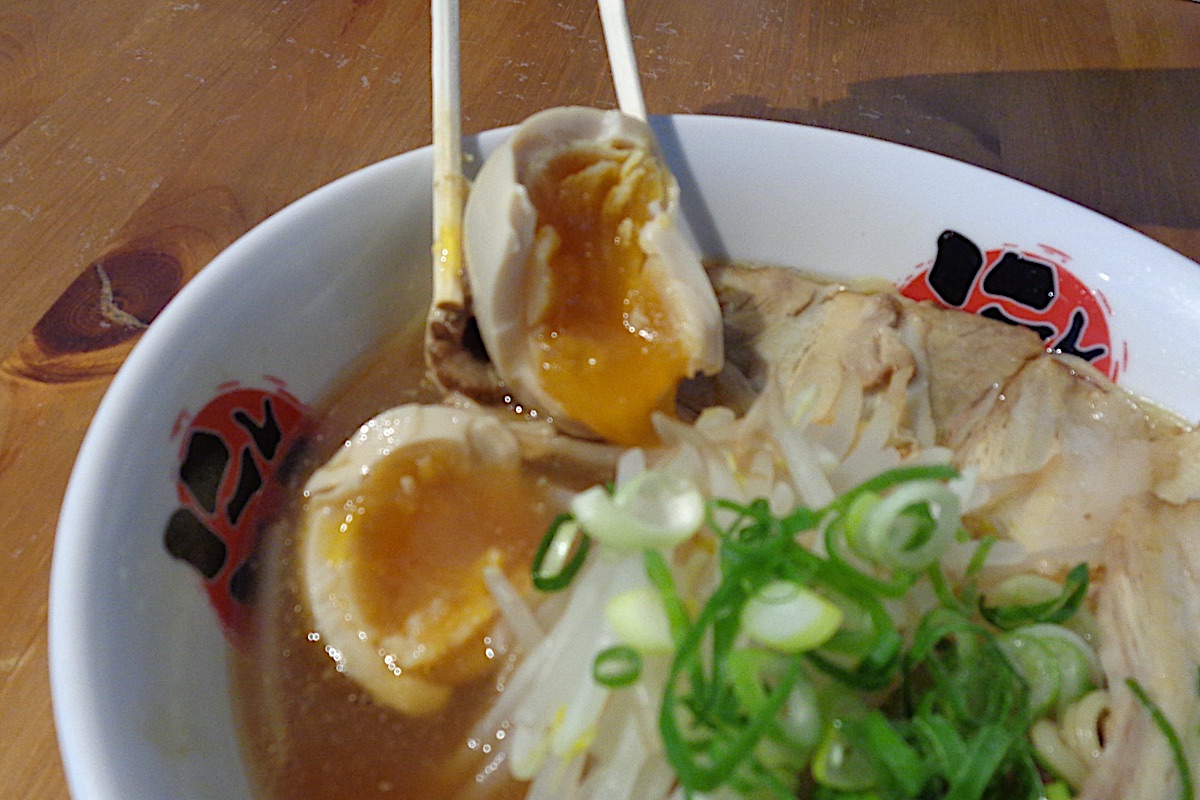 But despite being a bit milder than some of the more hard-core ramen shops in Tokushima Prefecture, it was no doubt still a hearty dish, with chewy medium-sized noodles and lots of deep flavor.
Nishiri ramen sets: a range of indulgence
Almost all ramen shops in Japan have a similar selection of side dishes, and Nishiri is no different. But instead of ordering everything separately, it was nice to also be able to order several things at Nishiri as part of a set.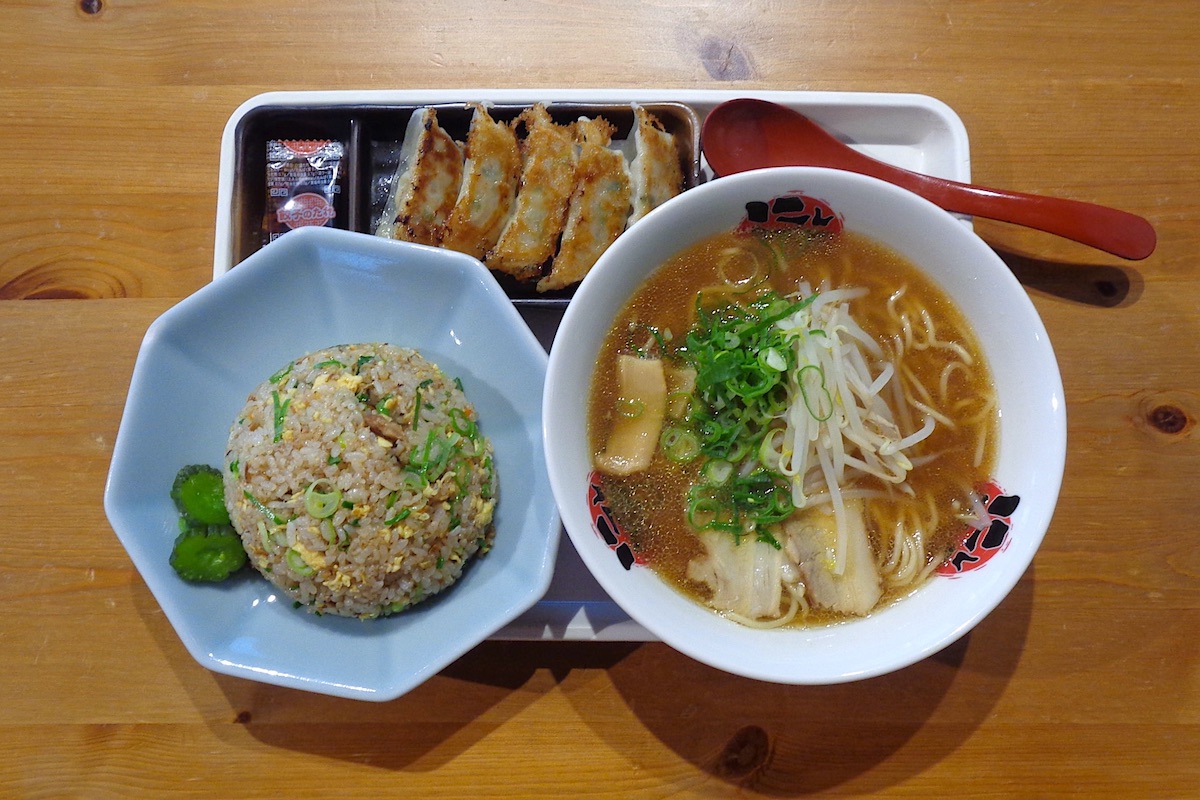 There are several set options, and the set I ordered included an ample bowl of ramen as well as plate of gyoza (fried dumplings) and a heaping helping of chaa-han (fried rice).
Now a regular bowl of the Nishiri ramen would probably be enough to fill most people, but as explained, I was pretty hungry, so I'd only suggest getting a full set if you were feeling equally gluttonous.
The gyozas were pretty tasty and not too heavy, with a proper contrast of crispiness on the outside and juicy minced pork inside.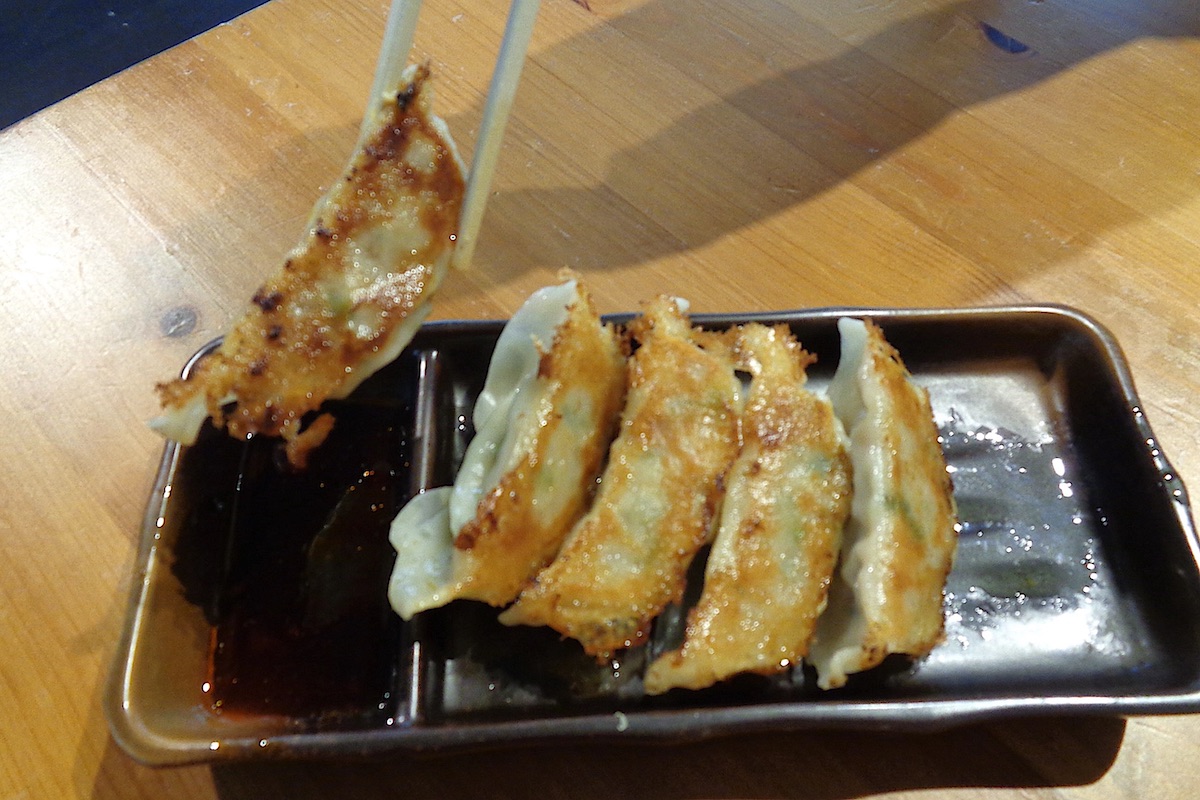 But the chaa-han was top-notch. Usually fried rice is rather basic at other ramen shops, but what was served at Nishiri was truly satisfying.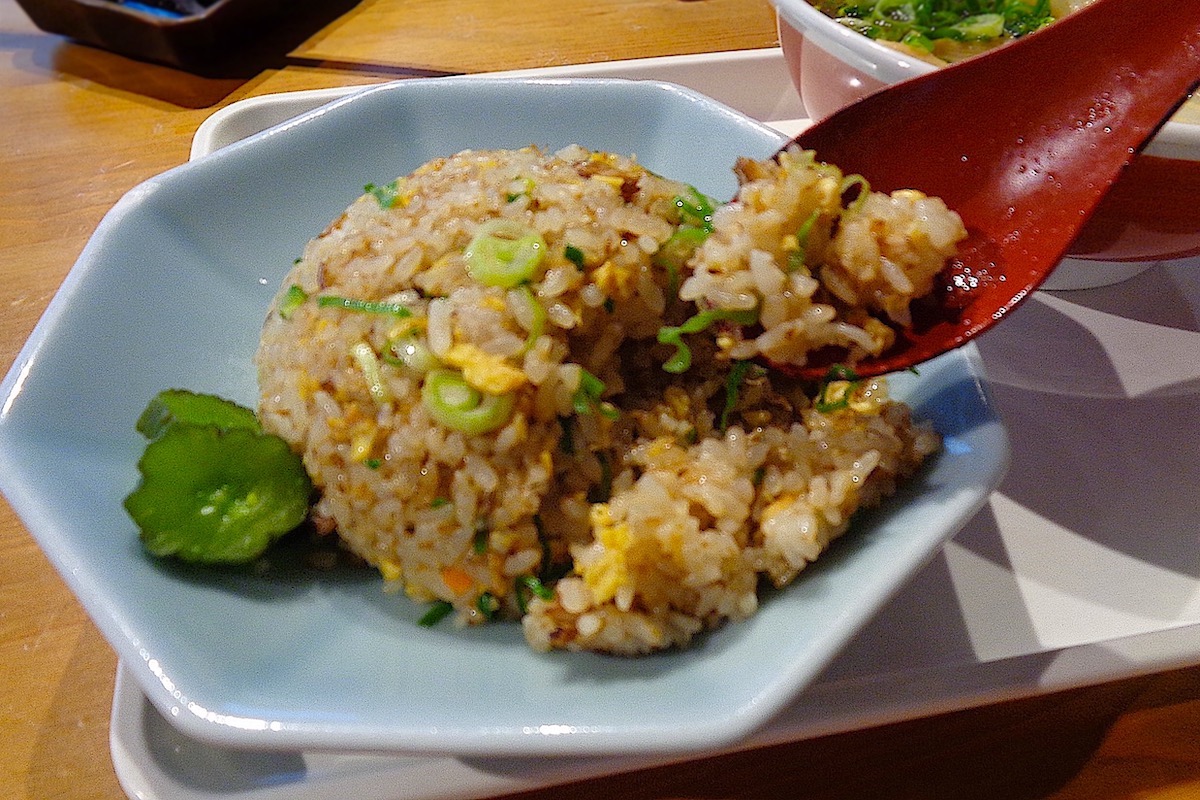 With a great blend of vegetables inside and a fresh flavor, if you aren't in the mood for a copious bowl of ramen then just having a plate of their chaa-han would probably be rather fulfilling on its own. It'd also be a good option for kids as well.
In Part 3 I expand my waistline even more with another one of Nishiri's original side dishes, and explain some more about the restaurant and its location.
【Next post】
>>Tokushima Ramen "Nishiri" – Part 3 | Gorging Yourself in More Ways than One
Nishiri Ramen
Open daily 11am – 5pm (weekdays in winter 11am – 3pm)
http://west-west.com/en/nishiri/
"River Station" West-West Service Area
(Text & Photos by: Shaun Lamzy)