Tokushima Ramen "Nishiri" – Part 1 | Enjoying Local Flavor in a Scenic Spot
As ramen continues gaining popularity around the world, many visitors to Japan don't initially realize that there are actually dozens of regional varieties of this ubiquitous Japanese dish. "Tokushima ramen" is one such version, and a great place to sample this local creation when visiting the Miyoshi City area is at Nishiri, which is located at the West-West Service Area along the Yoshino River.
A gorgeous location between Oboke and Koboke
Situated in the western part of Tokushima Prefecture in the center of Shikoku, Miyoshi City is bisected by the mighty Yoshino River. As it cuts its way through Miyoshi, the river forms the spectacular gorges of Oboke and Koboke, which together are about 8km in length.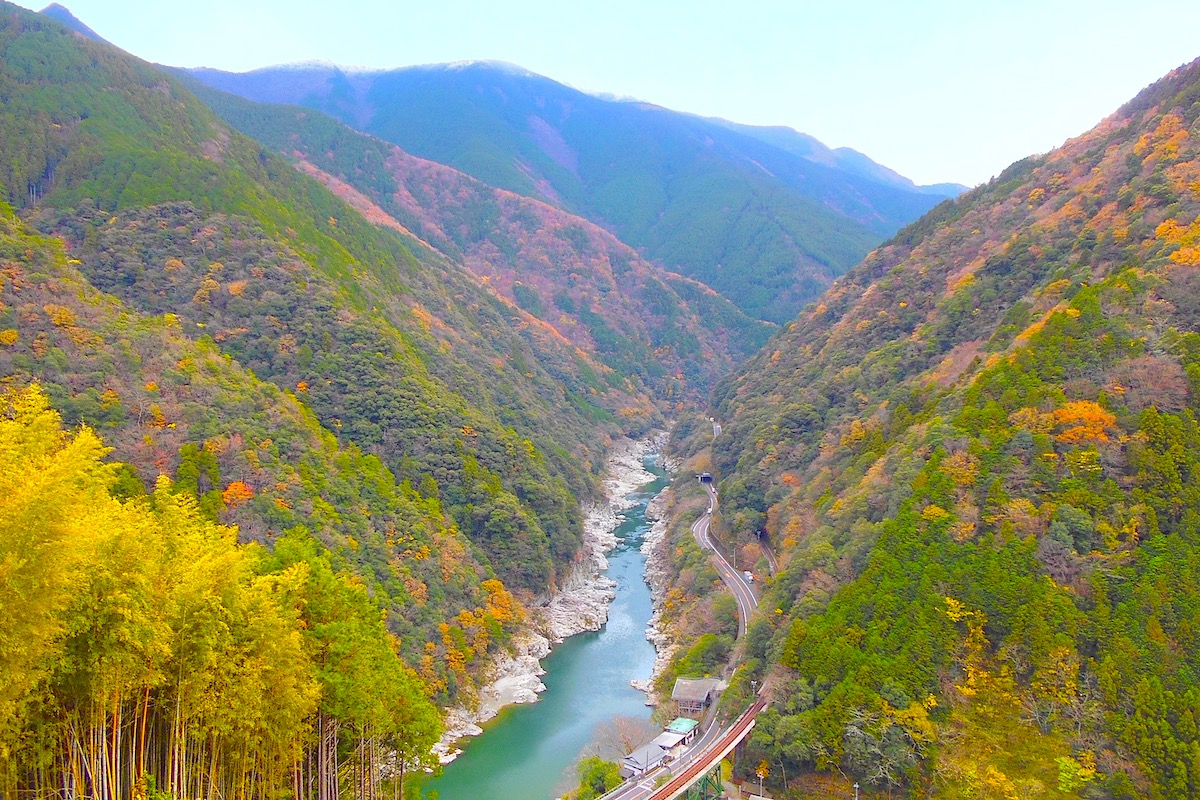 National Routs 32 weaves its way above the Yoshino through the gorges, and despite its many curves, it is one of the main transportation arteries between northern and southern Shikoku. Accordingly, it also provides access to experience the spectacular scenery and engage in activities like boating and white water rafting.
In just about the center of the gorge area, where Oboke turns into Koboke, sits the West-West "River Station" Service Area, and its easy roadside access along Rt 32 makes it a popular spot for anyone passing through the area to take a break.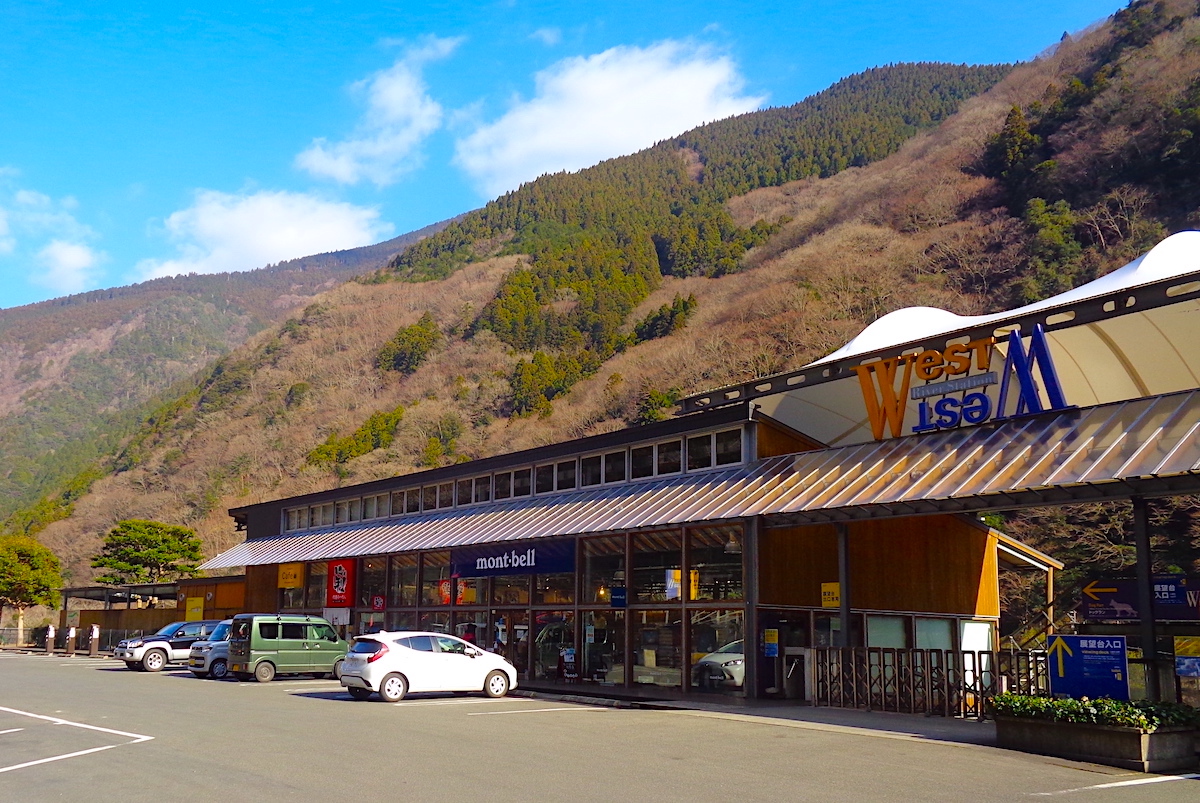 Within the West-West facility there is a convenience store, a traditional "Iya Soba" restaurant, an outdoor gear store, souvenir shop, and a river sports outfitter. Also here is the "Nishiri" ramen restaurant.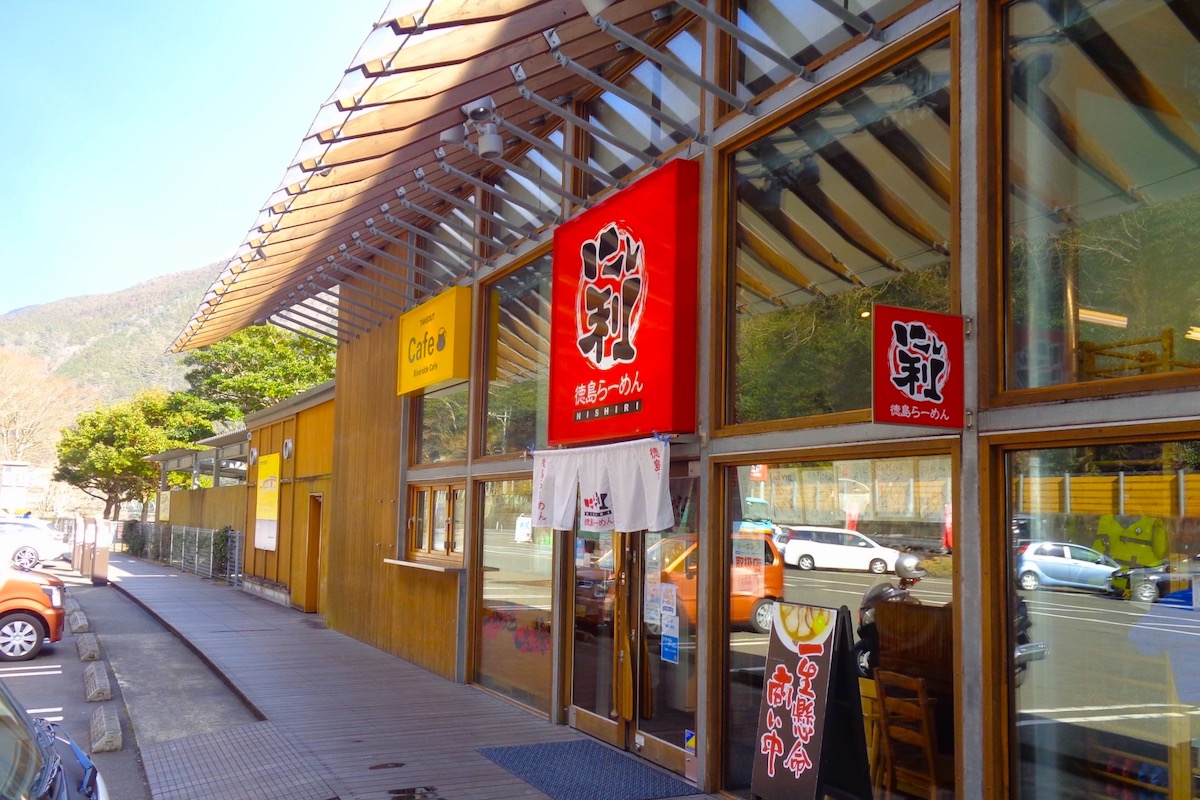 Spreading ramen culture to the westernmost tip of Tokushima
The name "Nishiri" comes from the shop's location in western Tokushima Prefecture, with the term "nishi" meaning "west" in Japansese.   
Established in the early 2000s soon after West-West was built, Nishiri was founded by a chef who mastered his ramen craft skills under the tutelage of the renowned "Fukuri" ramen shop in Tokushima City. 
Usually when branching out on their own, such chefs would seek a location in a more urban setting where there could be a larger customer base. But the chef was captivated by the beauty of the area and felt that having authentic Tokushima-style ramen out in such a secluded yet stunning place would be particularly unique.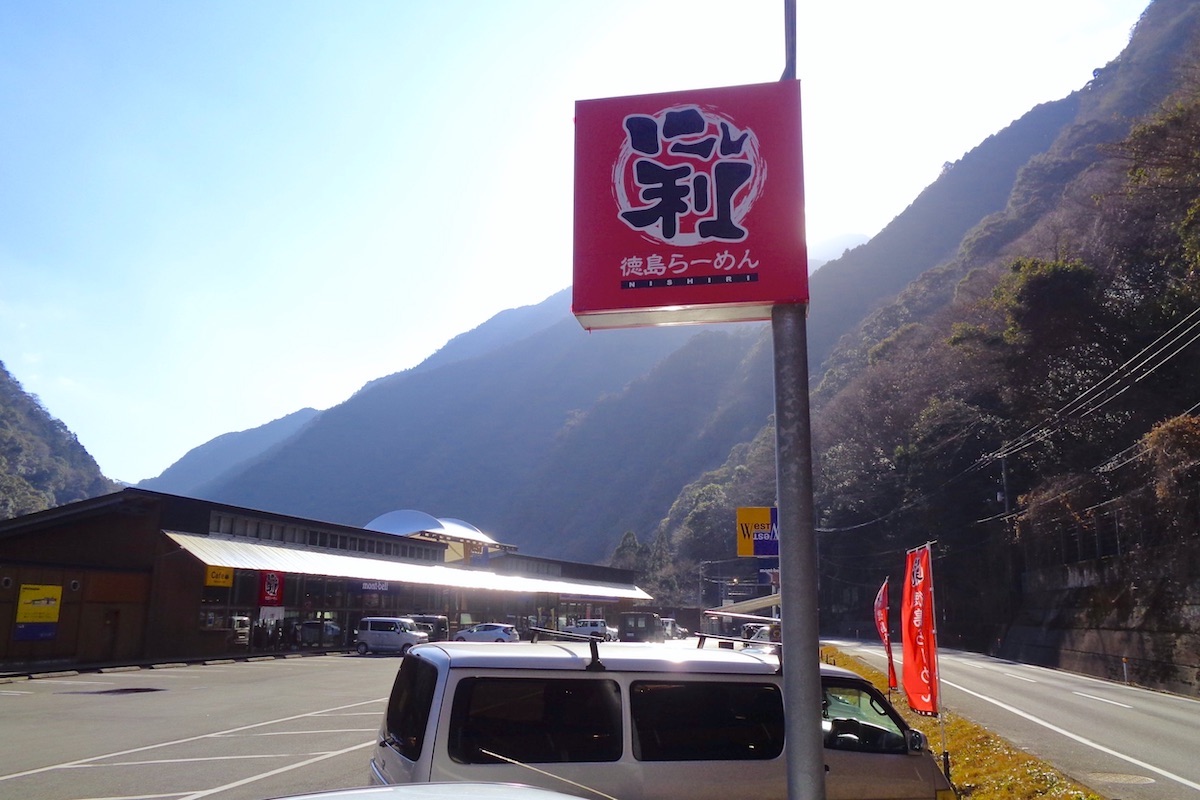 And in doing so, Nishiri developed itself as not just a place for visitors, but it is now a mainstay for the local population as well.
So what is "Tokushima Ramen?"
Known to be the "soul food" of the prefecture's resident's, Tokushima ramen  is considered a bit more heavy than other regional ramens. It comes in three types, and usually a Tokushima ramen shop will only specialize in one of them.
And in understanding the differences in three styles, its all about the broth: there is "cha-kei" ("brown-style") which has a pork bone base made with dark soy sauce and has a slight sweetness; "shiro-kei" ("white style") which is also pork bone based but uses a lighter style of soy sauce; and "ki-kei" ("yellow style") which has a chicken bone and vegetable base.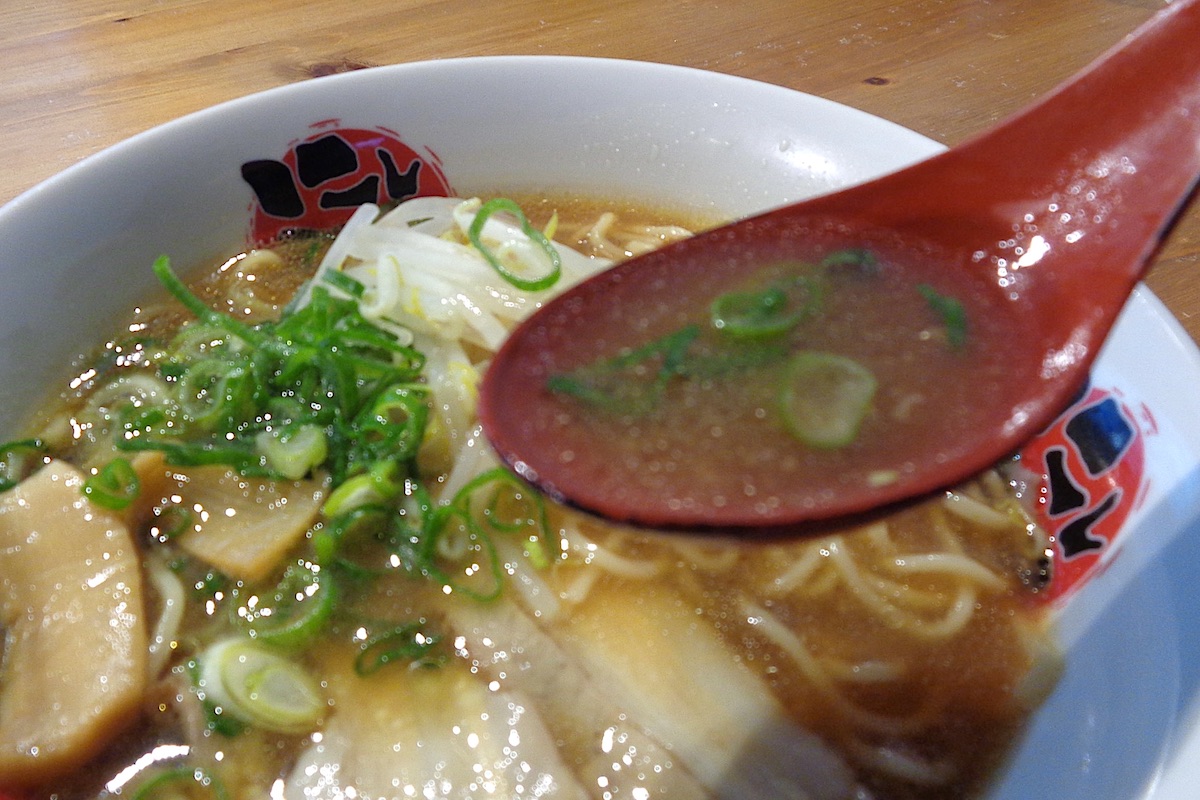 Among the toppings that Tokushima Ramen often includes would be green onions, bean sprouts, bamboo shoots, sliced pork belly, and eggs, however every ramen shop will usually be a little different with how they serve it.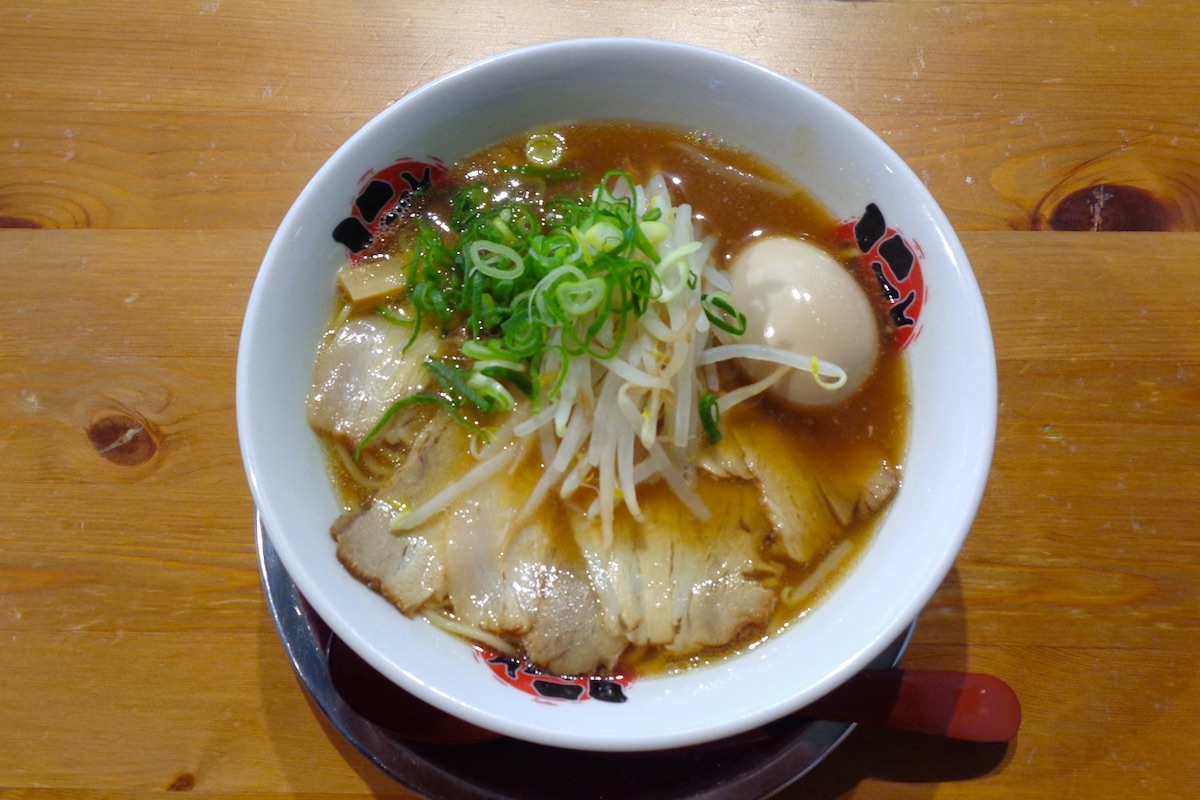 At Nishiri, their specialty is "cha-kei", which means the broth is pretty robust, and true ramen connoisseurs would agree that the hearty flavor on offer would satisfy any voracious appetite.  
In Part 2 we discover the menu of Nishi and sample their signature ramen dish.
【Next post】
>>Tokushima Ramen "Nishiri" – Part 2 | Sampling Some Regional Soul Food
Nishiri Ramen
Open daily 11am – 5pm (weekdays in winter 11am – 3pm)
http://west-west.com/en/nishiri/
"River Station" West-West Service Area
(Text & Photos by: Shaun Lamzy)