Kouya, A Traditional Iya Guesthouse -Part 3 | Enjoying Local Experiences
Known for being a historically remote area, Miyoshi City's hidden Iya Valley is located deep within the mountains of central Shikoku and is dotted with lots of thatched-roof farmhouses that are perched its hillsides. Staying in one of these traditional homes is a one-of-a-kind opportunity, with the Kouya Guesthouse providing one of Iya's most rewarding experiences.
previous post>>
Kouya, A Traditional Iya Guesthouse -Part 2 | Local Cuisine Cooked the Old Fashioned Way
Kouya, A Traditional Iya Guesthouse – Part 1 | A Family-Run Retreat in a Hidden Land
Unique times at a countryside home
One of the best parts of Kouya is that it offers a hands-on aspect that is unlike what is available at large hotels and other accommodations.
Aside from marveling at the main building's architecture or relishing in the tastes of their fabulous meals, the back-country charm of everything involved allows visitors to experience a way of life that has almost wholly vanished from modern Japan.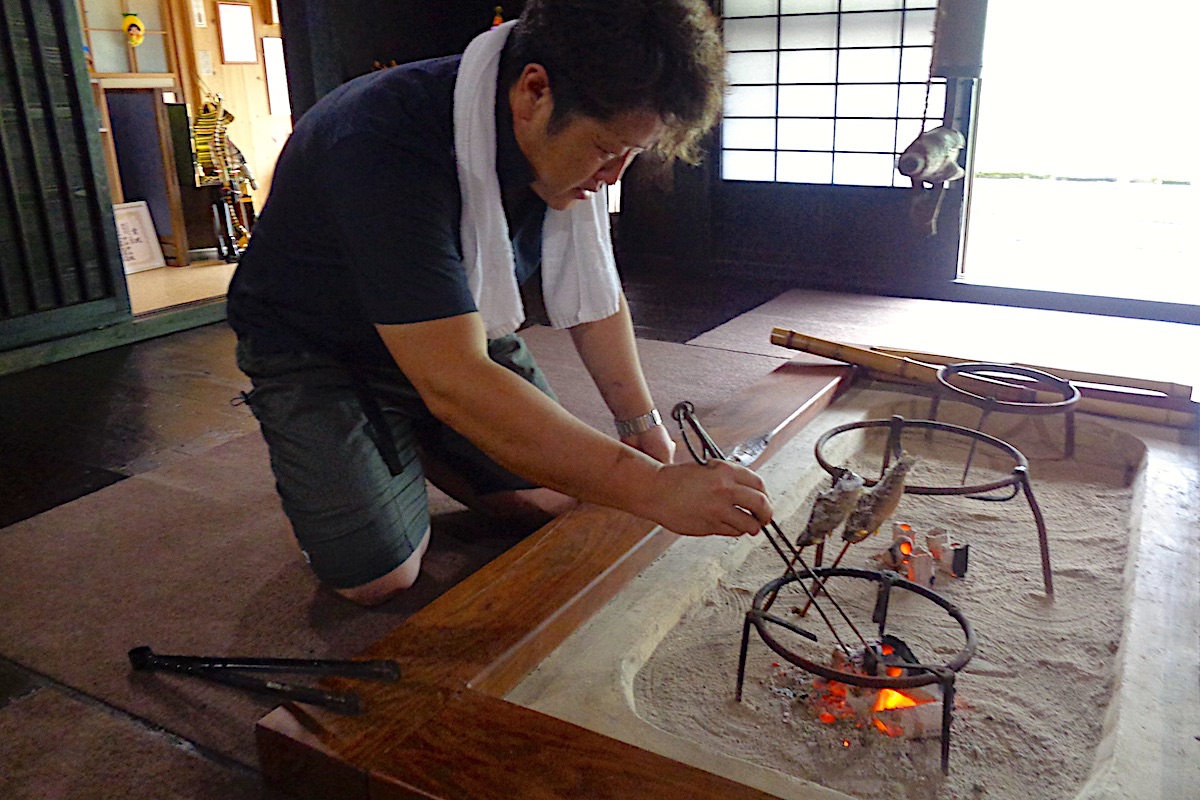 And while at many other traditional guesthouses the main activity is to just sit and relax, at Kouya people are encouraged to participate in the daily farm life.
Understanding local agriculture
Like the other homes in Iya, Kouya is situated on a hillside. Due to the slopes, the Iya Valley region developed its own farming methods over the course of centuries, and it's possible to get out into their field to help pick the day's vegetables.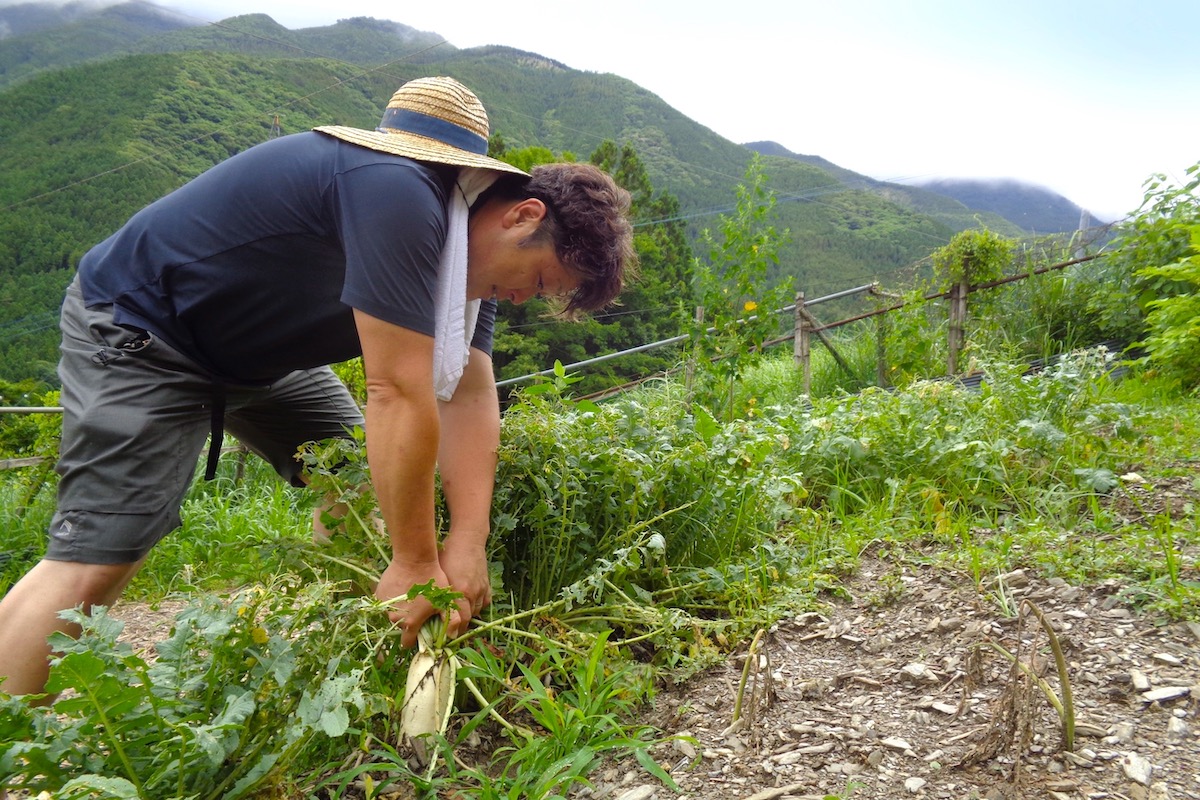 Depending on the season, the family at Kouya will harvest any one of several crops, including potatoes, radishes, beans, and tomatoes. 
They also exchange their produce with the neighbors, including for the prized "matsutake" wild mushrooms that people collect from the mountains in the autumn.  
Interacting through traditional cooking methods
Though much of what is consumed at Kouya is done over the "irori" floor hearth, they also have a small separate building where they make soba noodles in the time-honored way.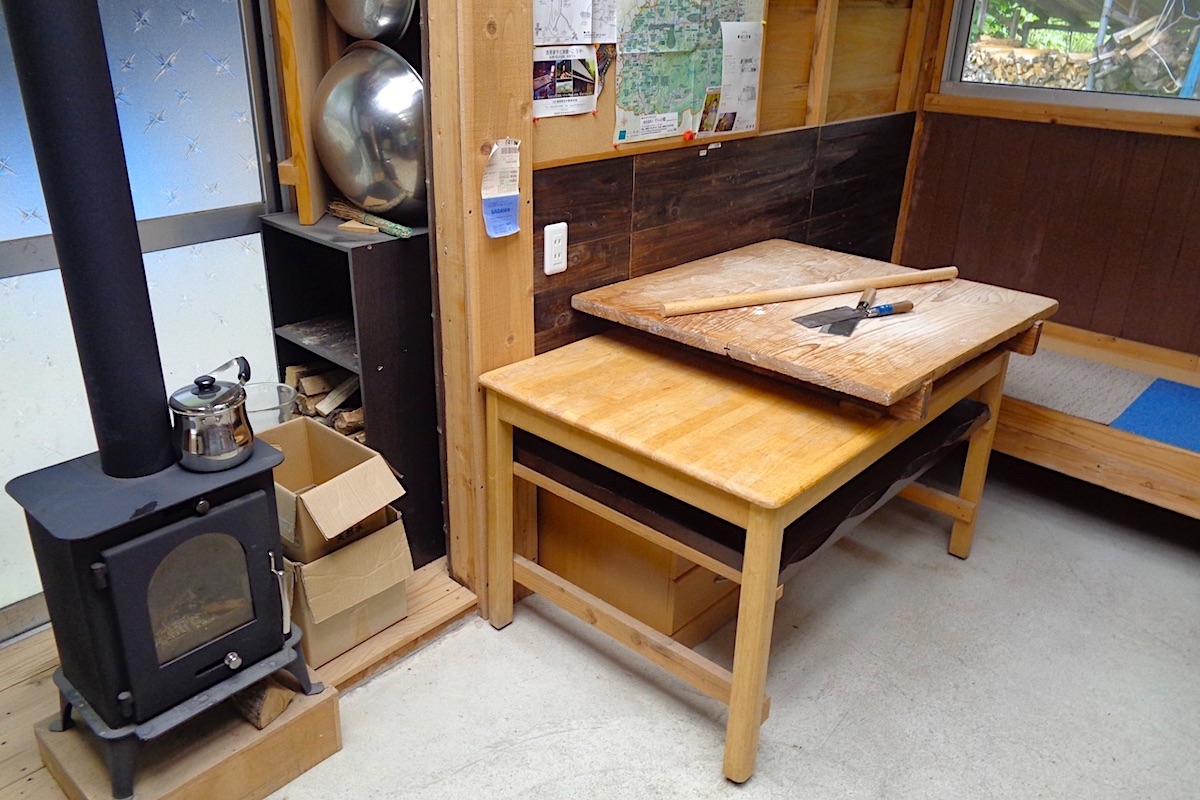 Here you can learn how to kneed the buckwheat flour by hand, then roll it out and chop each individual noodle with a long knife.
Their rice is also cooked in a "hagama" pot on a wood stove, and Shinsuke can show how they prepare it. Though it is now uncommon to still do, most Japanese people agree that rice cooked over a fire like this is the tastiest way to do it.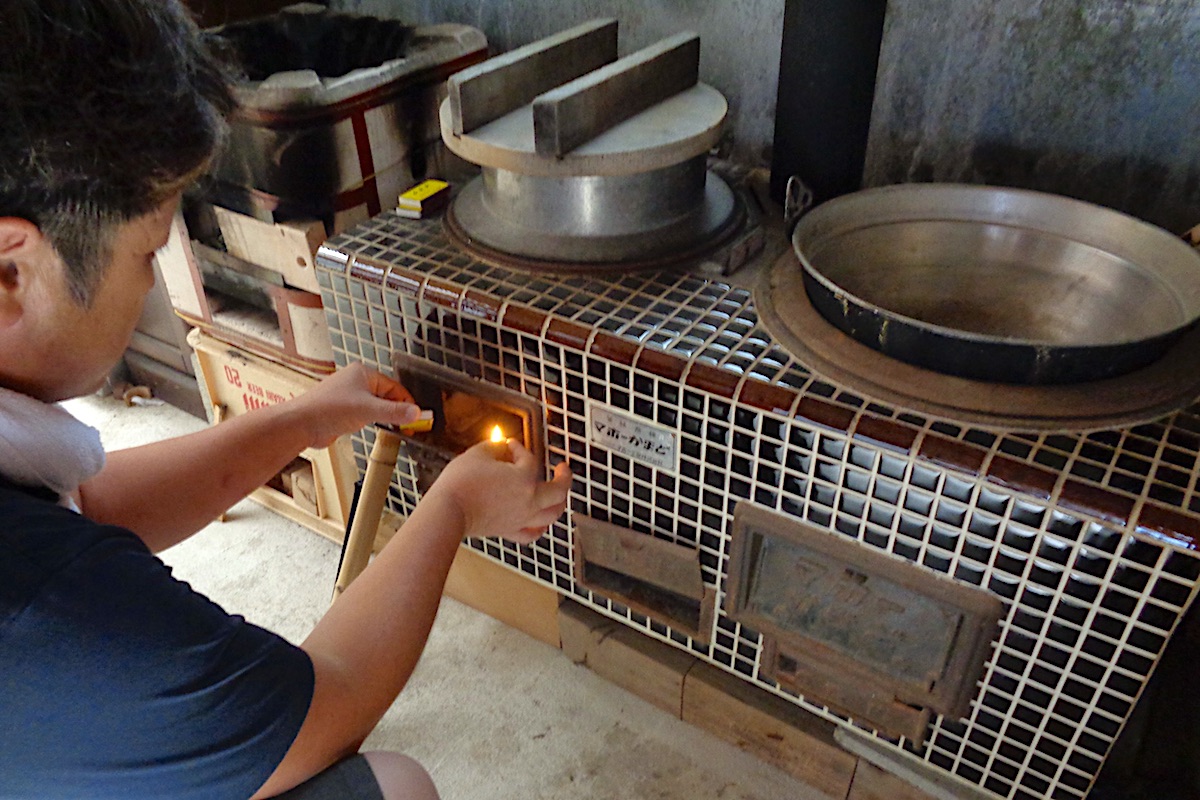 Experiencing hand-made crafts
All throughout the house you can find the handiwork of Mari, Shinsuke, and many of their artistic friends. Among the decor, they also have lamps made from dried gourds which are certainly not your typical paper lamps seen elsewhere.
Mari also likes to make origami art, and her handiwork can be seen with the chopstick covers.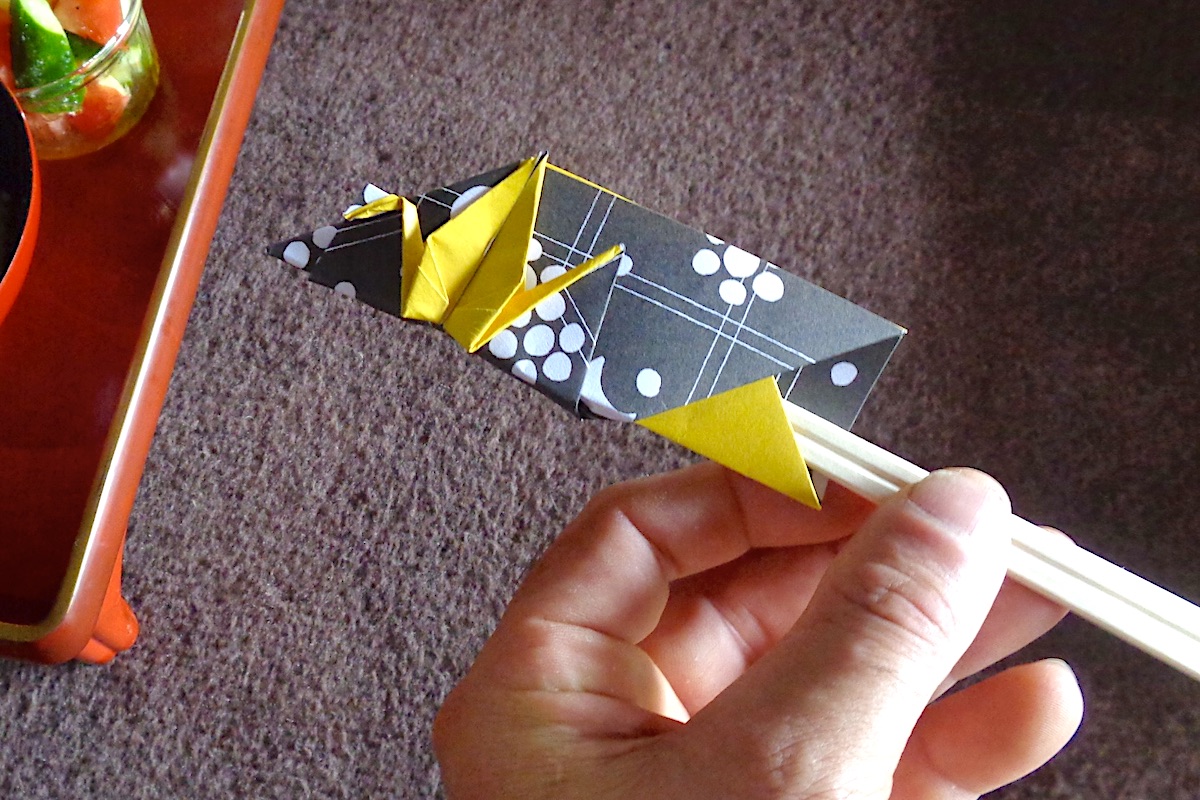 She explained that many visitors are curious to learn how she does it, so she often gives impromptu lessons to whomever asks for making such interesting paper creations.
Set within a special place
As mentioned in the beginning of this article, Kouya is located at the deeper end of the pristine Iya Valley and its far off location makes it a great base for exploring some of Iya's more special sights which few people ever get to see.
About 15 minutes beyond Kouya is the fames Scarecrow Village of Nagoro which is home to over 300 life-sized dolls and perhaps one of the most intriguing spots in Iya. 
And a few minutes past Nagoro are the hidden Double Vine Bridges (Oku-Iya Niju Kazurabashi) which are much more picturesque and peaceful than the more popular main vine bridge located lower down in the valley.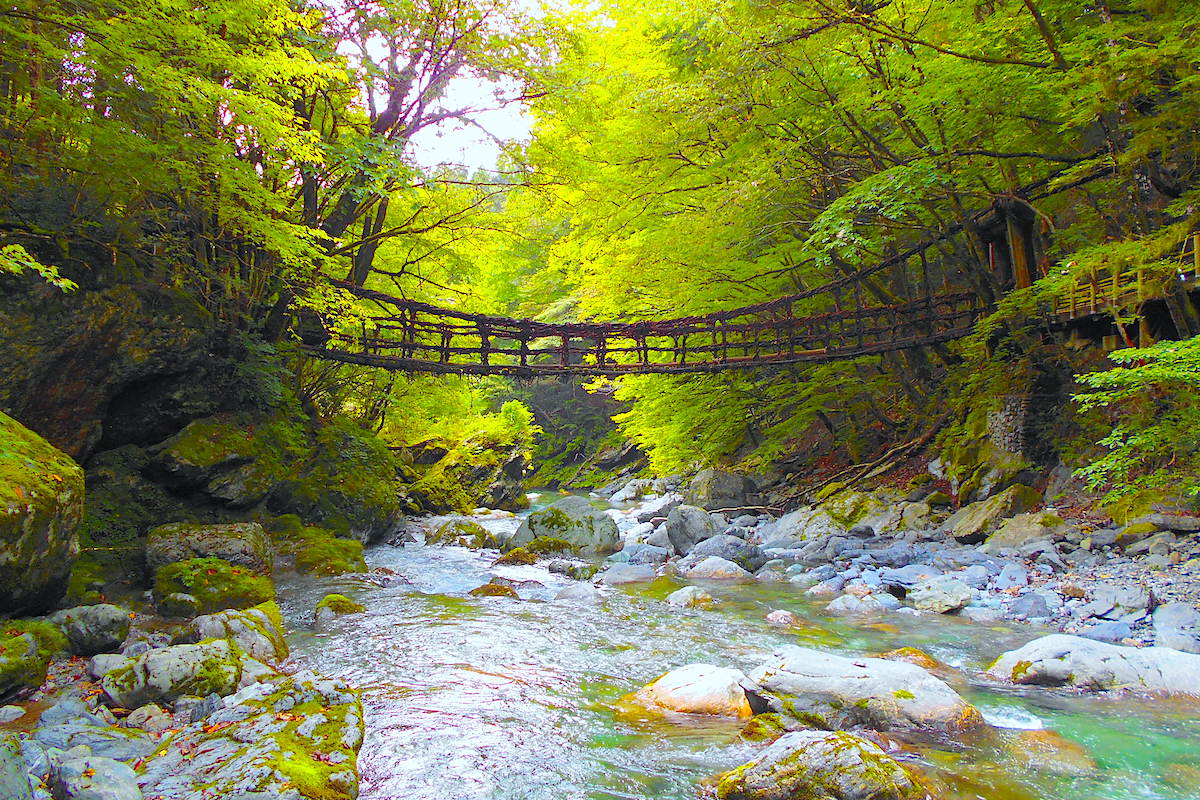 And of course, being that mountains shoot up in every direction, it means that there are also lots of trails for hiking easily accessible from Kouya.
Sweet dreams with Iya's millet
Aside from making wonderful traditional food, Mari has also incorporated her own skills at baking to make some unique products using local ingredients. 
As part of the local Millet Growers Association, she has developed her own recipes using the millet for making cookies and biscotti and often sells these sweet snacks at the area's festivals.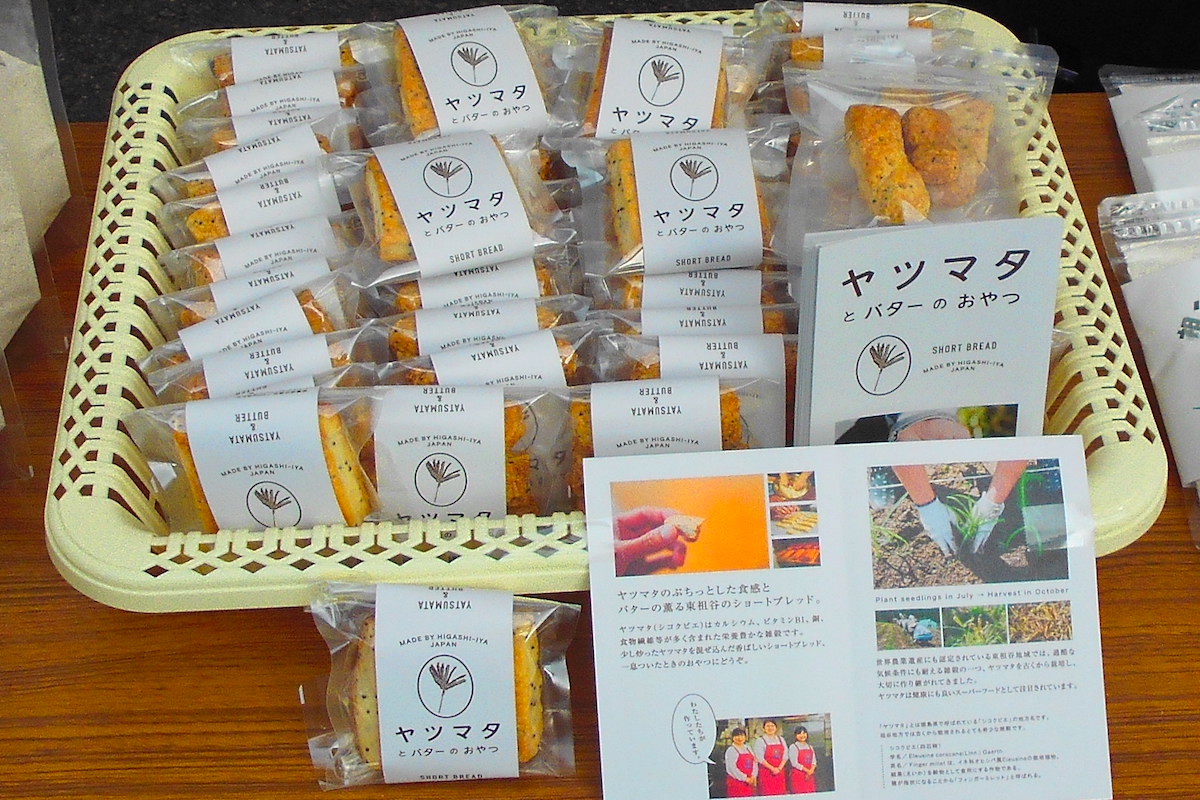 Of course, it's likely that you will sample some of her confectionary creations when staying at Kouya, but her kitchen skills have also inspires her husband, Shinsuke. 
"I wish someday we can also have a cafe that sold her creations," mused Shinsuke. "Being that there are few such places in Iya, it could be a place where both local people and visitors could gather. Maybe we could even make bento lunch boxes that people can take to the Double Vine Bridges and enjoy by the riverside."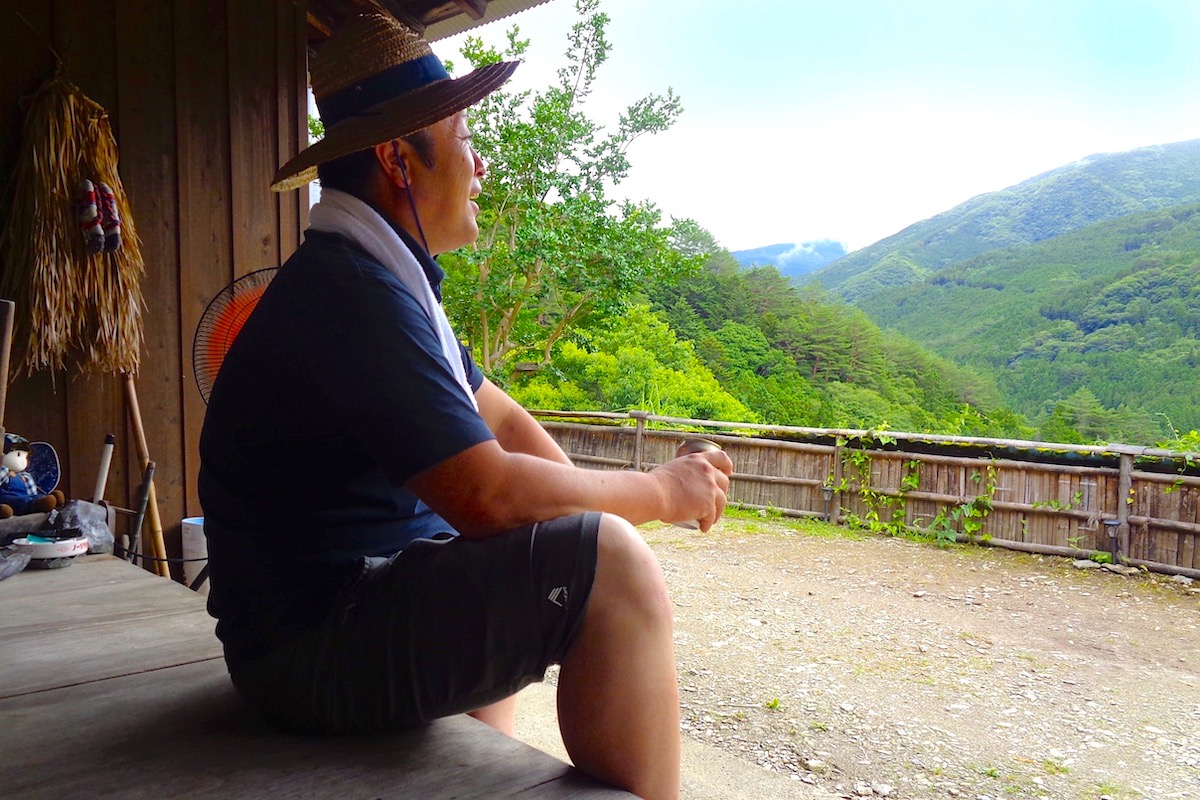 As the couple gently smiled together while they thought of their endless possibilities, I too felt the inspiration that dreams can indeed come true.
Kouya
For more information and reservations, check their website here (in Japanese):
https://kouya18508.wixsite.com/kominkayado
Or for English, you can get more details on the IyaTime website:
(Text & Photos by: Shaun Lamzy)