Kouya, A Traditional Iya Guesthouse – Part 1 | A Family-Run Retreat in a Hidden Land
The Iya Valley is a historically secluded part of Miyoshi City in the middle of Shikoku. Within the valley's many small hillside hamlets can be found Kouya, a historic Iya home that offers classic architecture, traditional local-style meals, and hands-on activities. No doubt, staying here is a one-of-a-kind experience.
A century-old home within the deep Iya Valley
The web of one-lane roads that branched up the mountainside were almost like a labyrinth. Though I had driven out to here several times before, I was still a bit confused with where to turn next.
I was heading to Kouya, which is a guesthouse located within the deep Iya Valley village of Kubo. Fortunately there were hand-painted signs at (most) forks in the road telling me which way to go as I crept ever higher up into the heavily forested hamlet.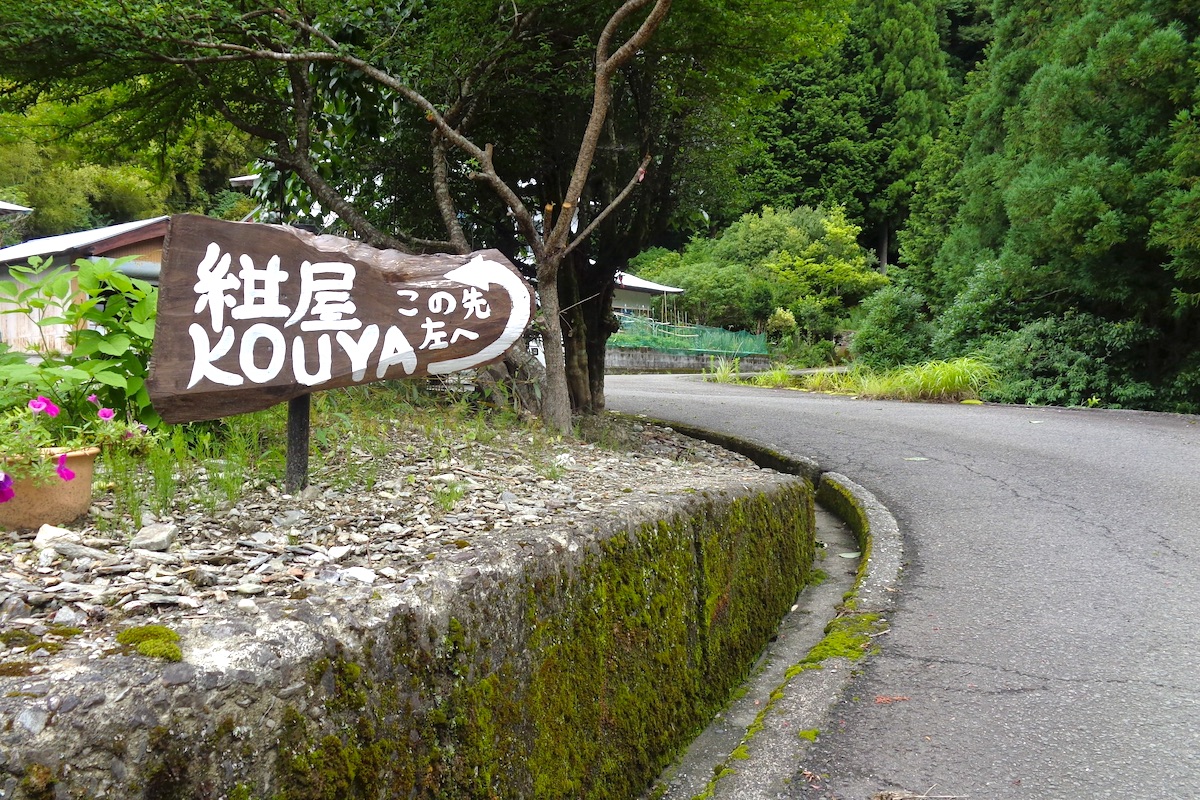 Though many of Iya's main sights and accommodations are relatively easy to access since they are located in the valley's lower reaches, deeper out in the Iya's vast eastern half things are a little different. Not only does the main road often reduce down into only one lane, but up in the ancient hillside hamlets, where most people tend to still live, the roads are often a steep, twisting jumble of narrow passages enclosed by dense trees.
Such remote hamlets is where the "real" Iya can be found, and out here is where I finally came to my destination.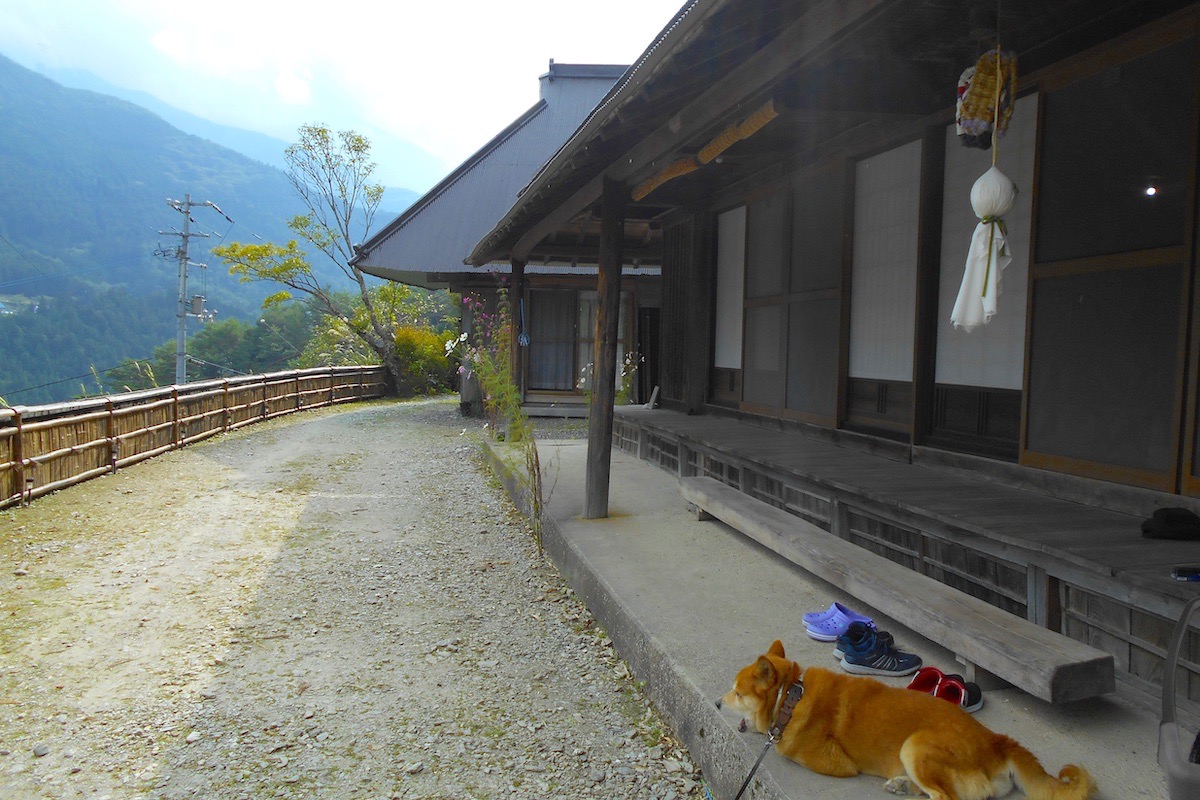 Built over a hundred years ago, the wonderfully restored Kouya farmhouse is a delight for any architecture enthusiast and anyone looking to get away from it all. The ancient home is perched high up on the hillside, and its long veranda offers expansive views that look out into the verdant Iya Valley.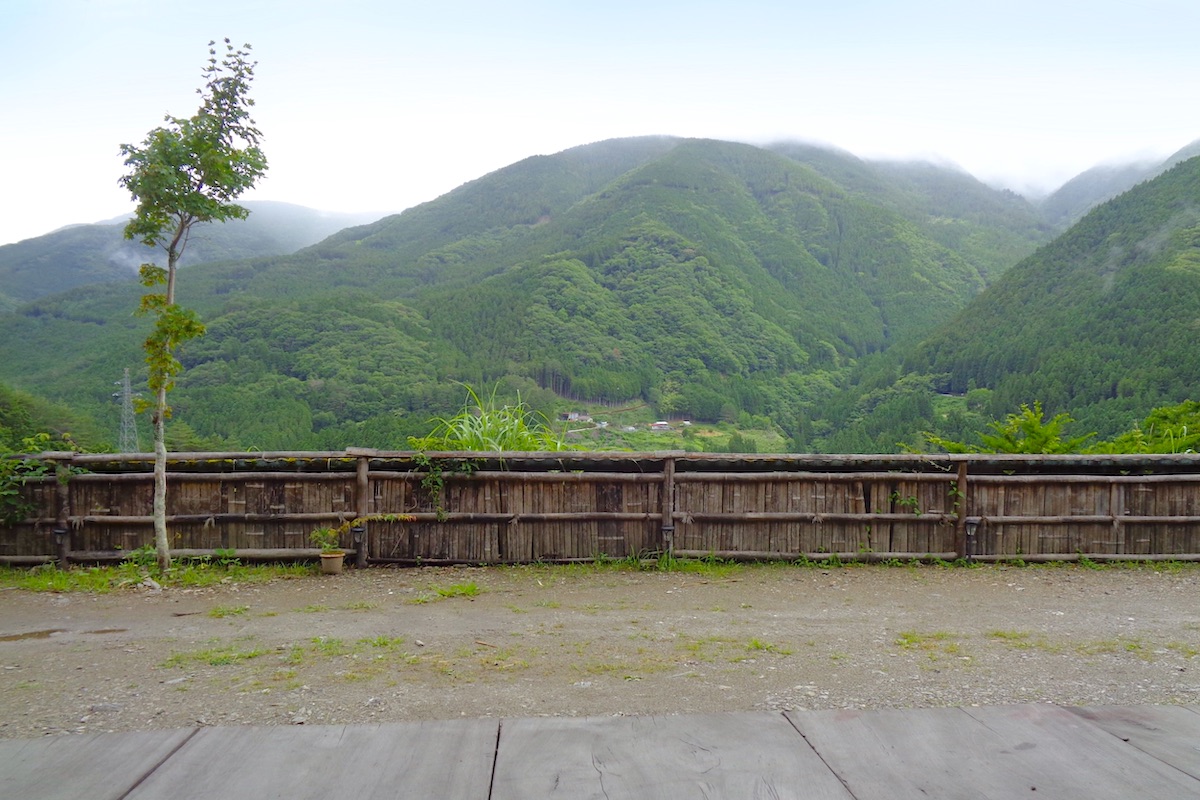 Around me birds chirped and insects buzzed, and it felt like I was not just far removed from urban Japan, but it was as if I was stepping back in time.
A local couple in search of their roots
Kouya is owned and operated Mari and Shinsuke Nakayama. Though Mari's family is originally from Iya, she lived for much of her life elsewhere in Tokushima Prefecture along with her husband Shinsuke, who is from a nearby town. However, several years ago they moved back to Iya in order to convert her family's old house into its current form.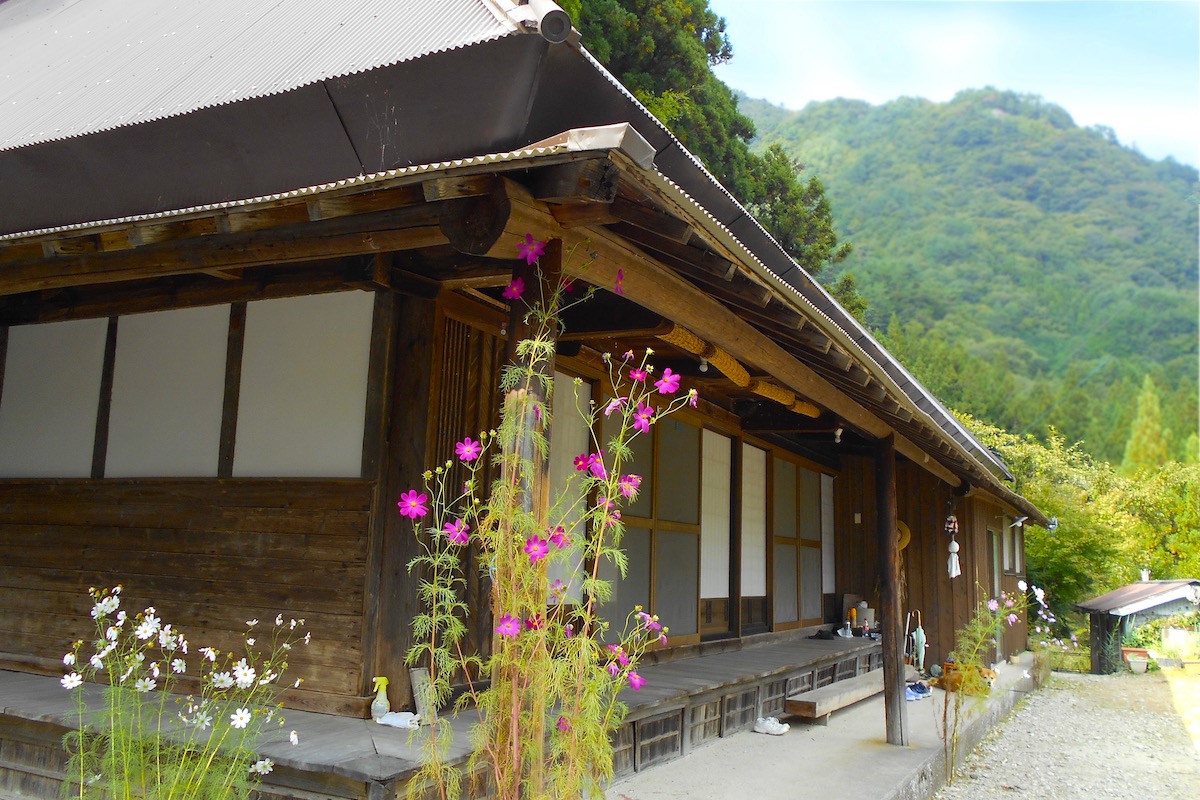 The house had been in Mari's family for generations and was where Mari's father had been born and raised, but for many years before they returned to Iya the old home sat empty and unused. Yet even though the building was vacant, her family would sometimes visit to maintain it. 
A family heirloom sleeping in the mountains
It was during one such visit several years ago when Mari's mother, Kumiko, first realized their slowly deteriorating home actually had some potential.
Though carpets were covering the whole interior, she pulled one back to find that the floorboards weren't just in good condition, but they were particularly wide and unlike anything found in a modern house.  
Now intrigued, she used a broom handle to move back a section of the ceiling. This drop ceiling wasn't original and had been added many years ago before Kumiko had married Mari's father, so she had never seen what was up there.
Within the upper space Kumiko was amazed by the cross hatched of massive wooden beams which held up the woven thatched roof. Everything up here was covered with a thick patina of soot which had been created over the course of several decades by burning the house's traditional floor hearth (called an "irori").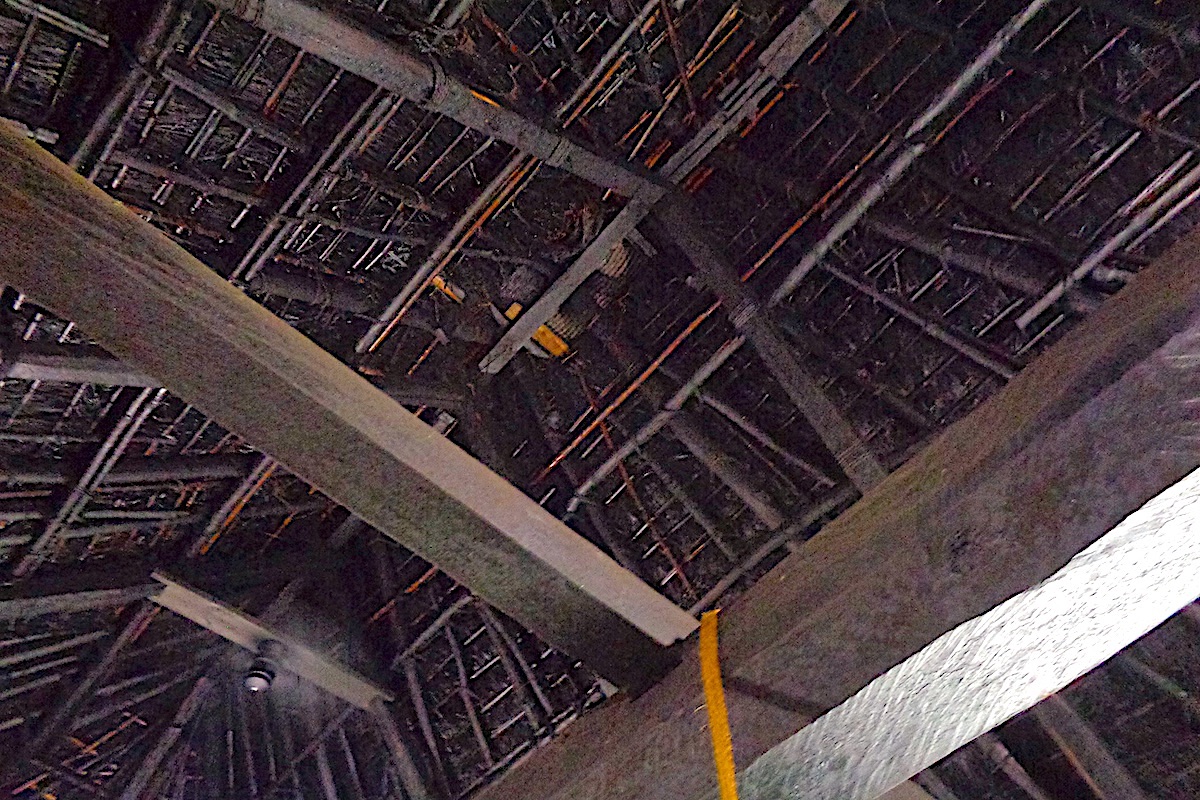 Homes like this had no chimney, so the smoke from the fire would drift upwards and filter through the thatch, which helped keep it dry and free from insects, and in the process made everything a deep black.
Feeling she had found a hidden treasure, Kumiko immediately called her daughter Mari to tell her this discovery. As it happened, the young couple had always thought that they would one day retire somewhere in the countryside, but in realizing that such a house was already waiting for them, they decided to take advantage of it as soon as possible.
Creating nationally recognized value
Being that Shinsuke is a former lumberjack, he is a pretty handy guy, and set about doing much of the house renovation himself. But the whole family contributed to bringing the house back to life, with the goal of uncovering its original elements in order to showcase its time-honored construction methods that are rare to find nowadays.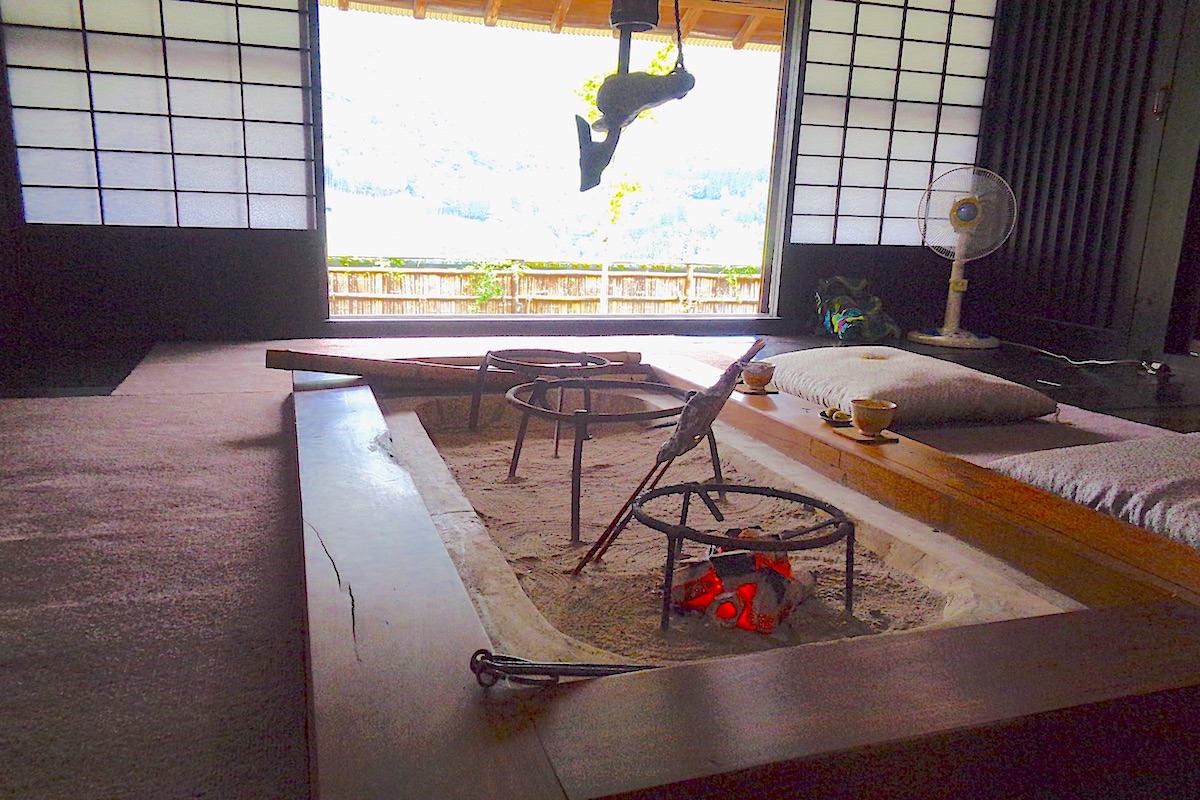 Every part of the building was cleaned, repaired, and restored, along with adding new electric, plumbing, and a modern bathroom. They also covered the huge roof with metal sheets in order to protect the beautifully blackened thatch from the elements.
It was a long process to rejuvenate the building, but their efforts were worth it. After opening it as a guesthouse in 2017 many people from around the world have come to stay in this lovely traditional farmhouse, and in 2019 the building was designated a nationally registered cultural property.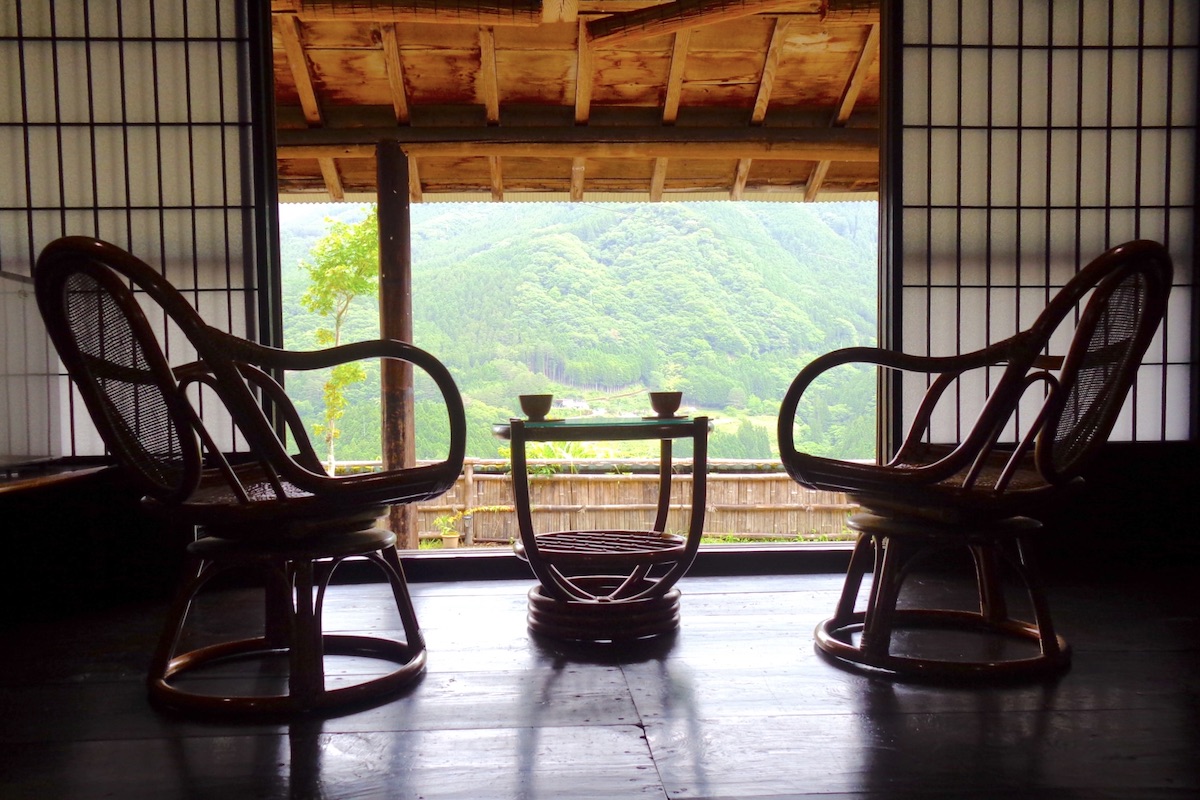 But most of all, the family is proud that a new generation not only rescued their once forsaken heritage, but they now continue to live and prosper in the home of their ancestors.
In Part 2 we experience the warm hospitality and delicious food offered at this welcoming guesthouse.
next post>>
Kouya, A Traditional Iya Guesthouse -Part 2 | Local Cuisine Cooked the Old Fashioned Way
Kouya
For more information and reservations, check their website here (in Japanese):
https://kouya18508.wixsite.com/kominkayado
Or for English, you can get more details on the IyaTime website:
(Text & Photos by: Shaun Lamzy)