The Tsurugi – Miune Traverse | Hiking the Mountains of Miyoshi's Iya Valley – Part 5
With continuous breathtaking views as it weaves along the ridge-line trail, the Tsurugi – Miune Traverse is one of the most majestic hiking routes in not just Miyoshi City, but in all of Shikoku. This 3 day (2 night) hike covers a total of about 25km and utilizes the mountaintop huts, with access to/from the trailheads by local bus.
previous posts>>
The Tsurugi –Miune Traverse | Hiking the Mountains of Miyoshi's Iya Valley –Part 1
The Tsurugi – Miune Traverse | Hiking the Mountains of Miyoshi's Iya Valley – Part 2
The Tsurugi – Miune Traverse | Hiking the Mountains of Miyoshi's Iya Valley – Part 3
The Tsurugi – Miune Traverse | Hiking the Mountains of Miyoshi's Iya Valley – Part 4
The 1893m summit of Mt Miune offers expansive views in every direction, but it was partially obscured by fog the moment I reached the top. 
After a short break, I headed down the rocky trail off the peak and within a minute or two the Miune Hut came into view just beside a small lake that looks like it fills a crater. It takes about 10 minutes to reach the hut from the summit.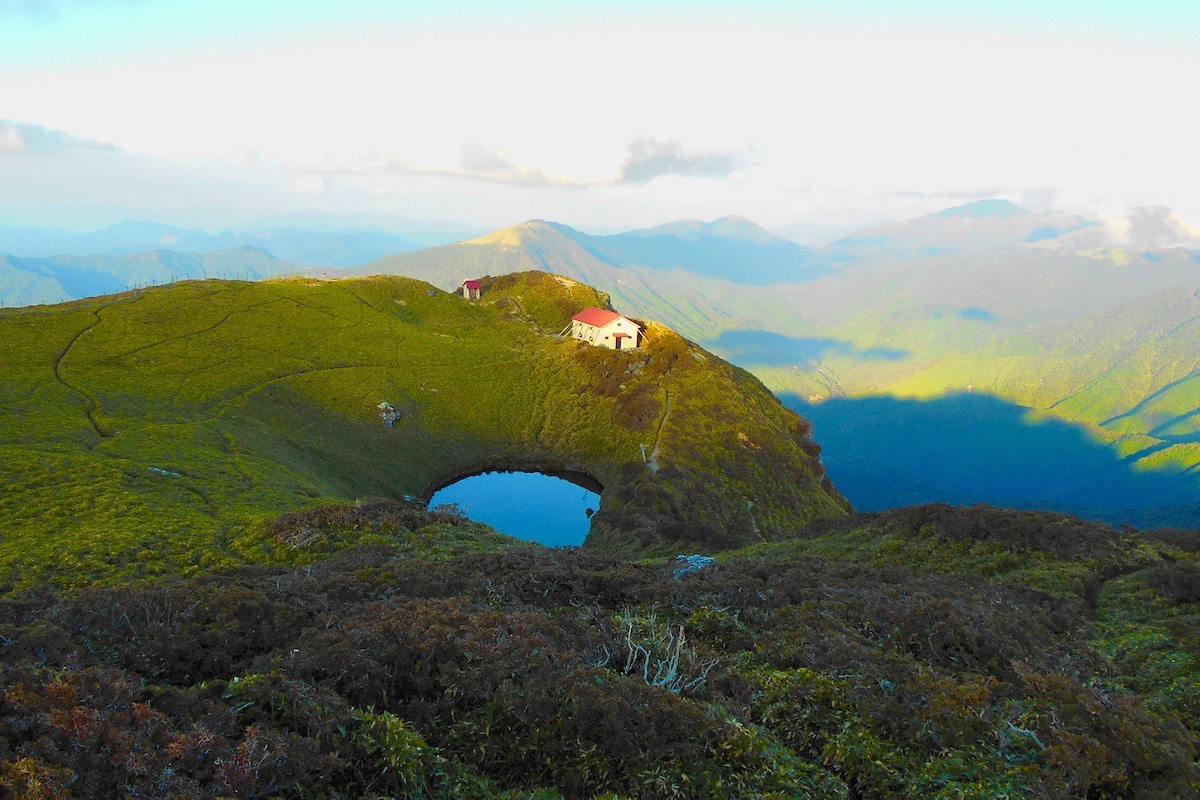 A Night of Tranquility at Miune Hutte
The Miune Hut is much bigger than the shelter huts at Shiraga and Maruishi, and there is an outhouse toilet located about 50 meters behind the hut. However, there is no staff or electric here, so you need to bring all of your own gear to stay.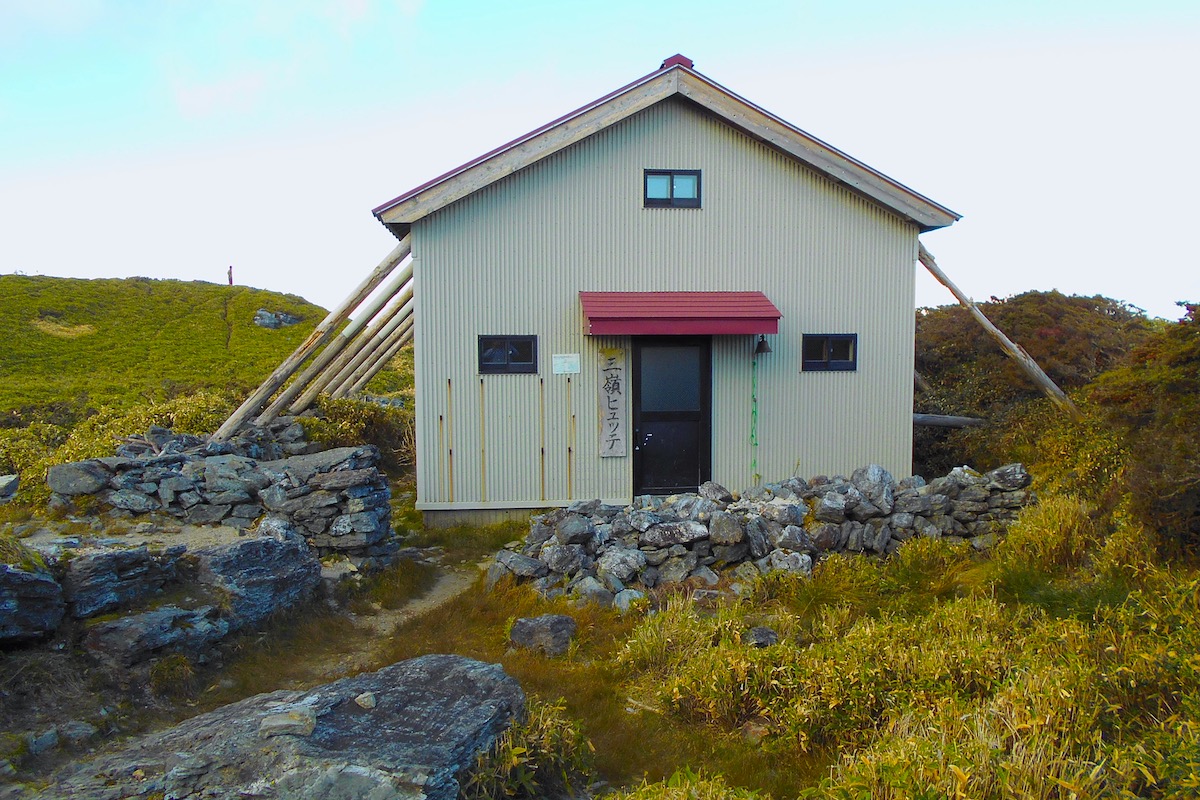 Inside there are two levels of open wood floors with probably enough space for about 45 – 50 people to squeeze in to sleep. However, on this Monday there were only 4 other people staying (do note that on weekends and holidays it can indeed get pretty full and reservations do not exist).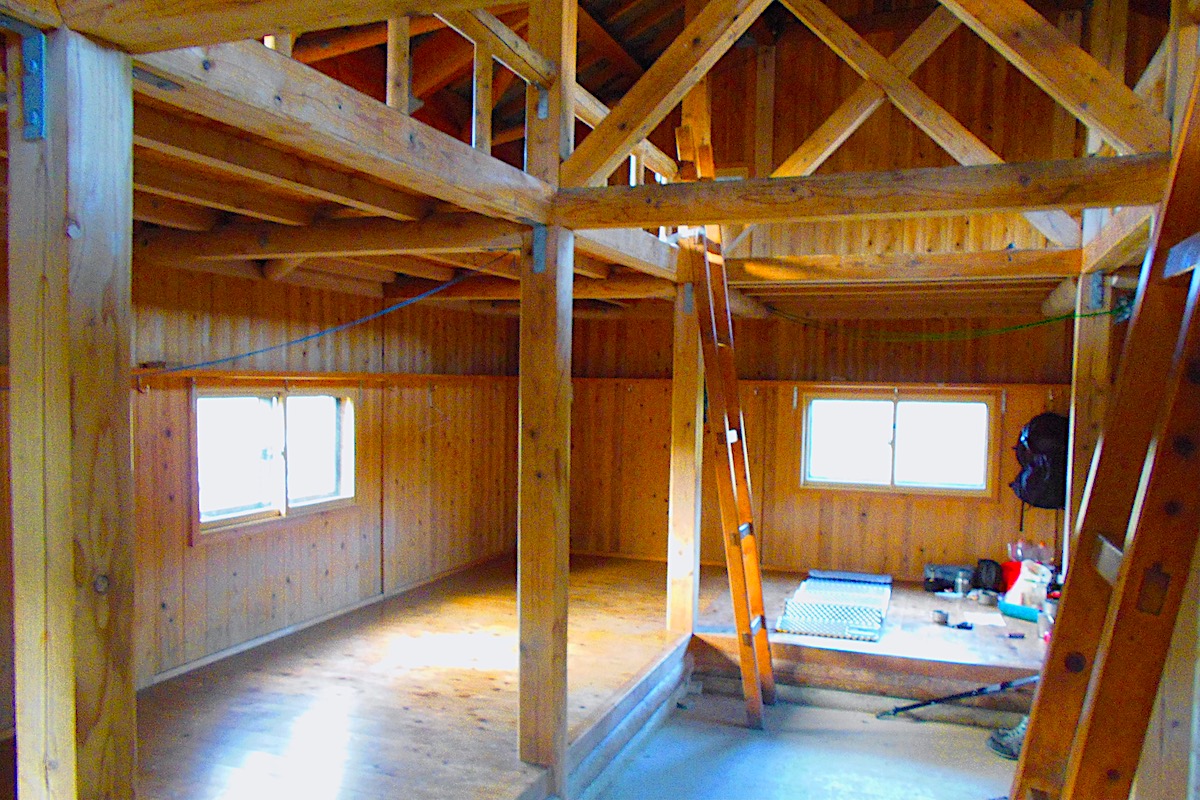 Outside there are a couple spots to set up a tent if you have one instead, but unless arriving very early, you should not rely on these tent spots being available.
After setting down my bag inside, my first priority was getting water. The spring is located along the trail that goes down the mountain from the side of the small lake (this is actually the exit trail that will be taken tomorrow to go down to Nagoro Village).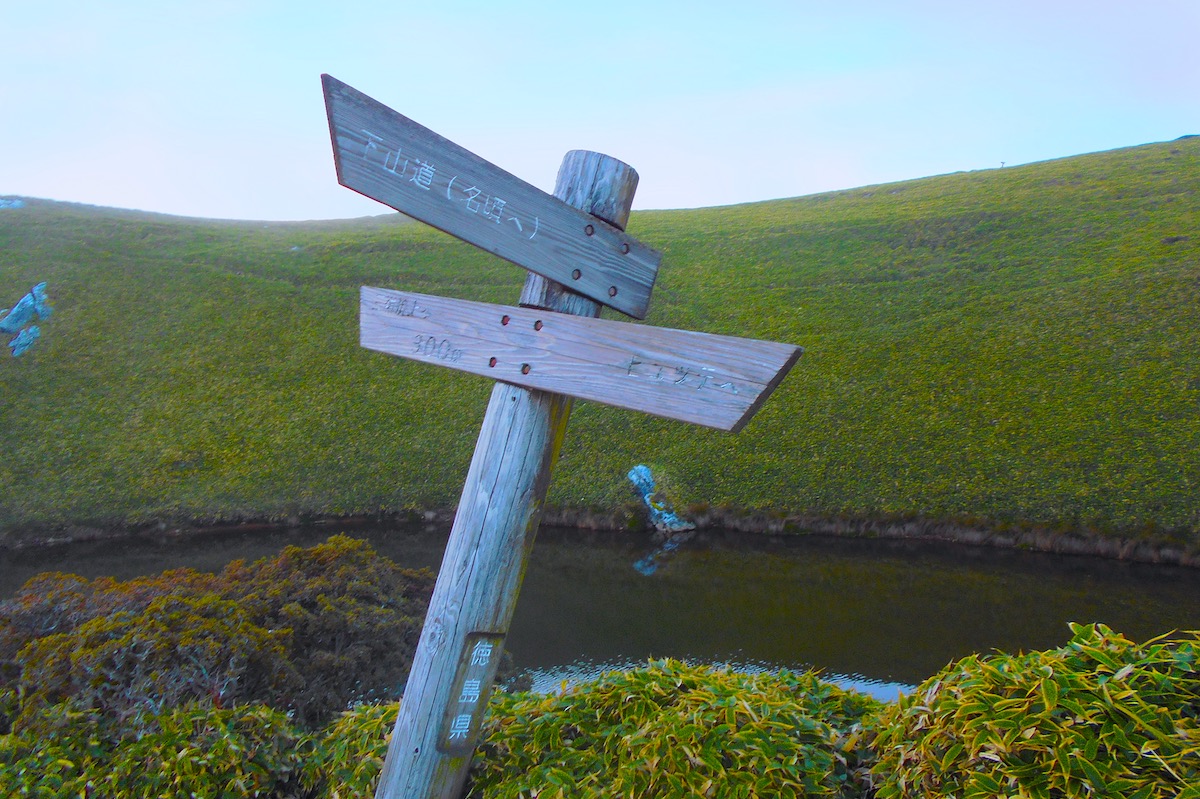 It takes about 10 minutes of climbing steeply down the rocky steps of the trail to find the spring. A small sign will eventually be seen (in Japanese) pointing out a side trail to access the spring. Again, it is very steep and not a quick or convenient process, so be sure to get all the water you will need for the night and the next morning.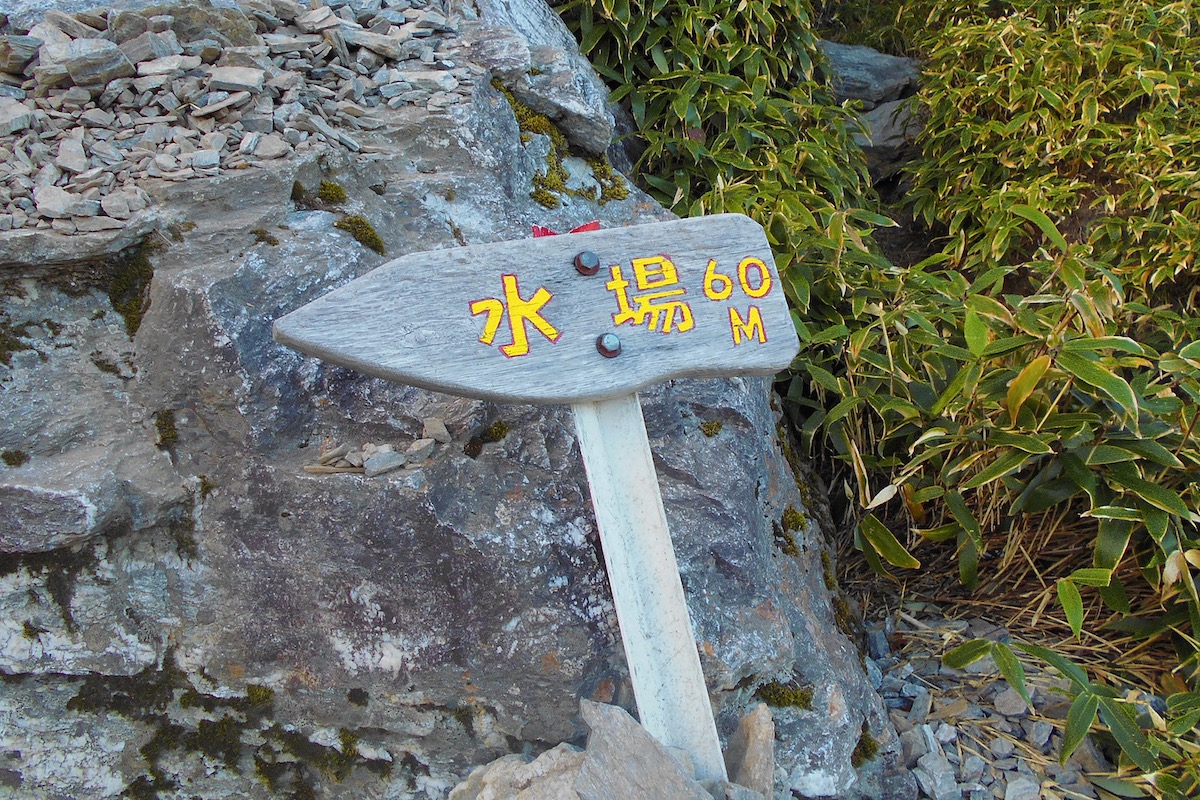 Back up at the hut, I set up my sleeping bag and decided to make an early dinner since I was quite hungry and because I still had enough daylight to easily prepare things.
Tonight I was having some instant rice which I got from an outdoors store (just add boiling water and wait 20 minutes) along with some instant Thai curry which I actually got from a convenience store (just boil the whole bag for about 3 or 4 minutes). 
The rice was surprisingly fluffy and the curry was equally satisfying. And I was happy to not have too much of a complicated meal to prepare or clean up since I was now quite tired from hiking all day.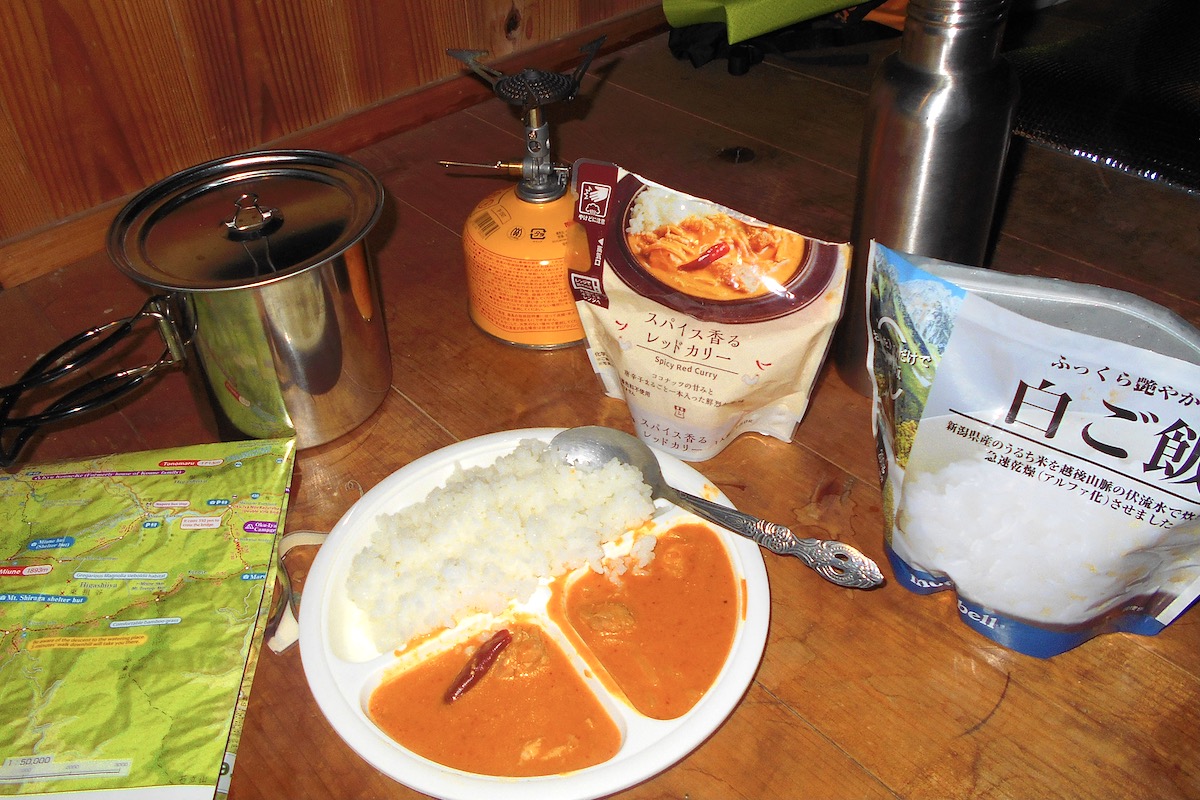 After eating the sun began to set, so I walked out to the other side of the crater-shaped rim of the mountain. The views were indeed lovely, and once it began to get dark the number of stars above was as spectacular as on Mt Tsurugi, if not even more so.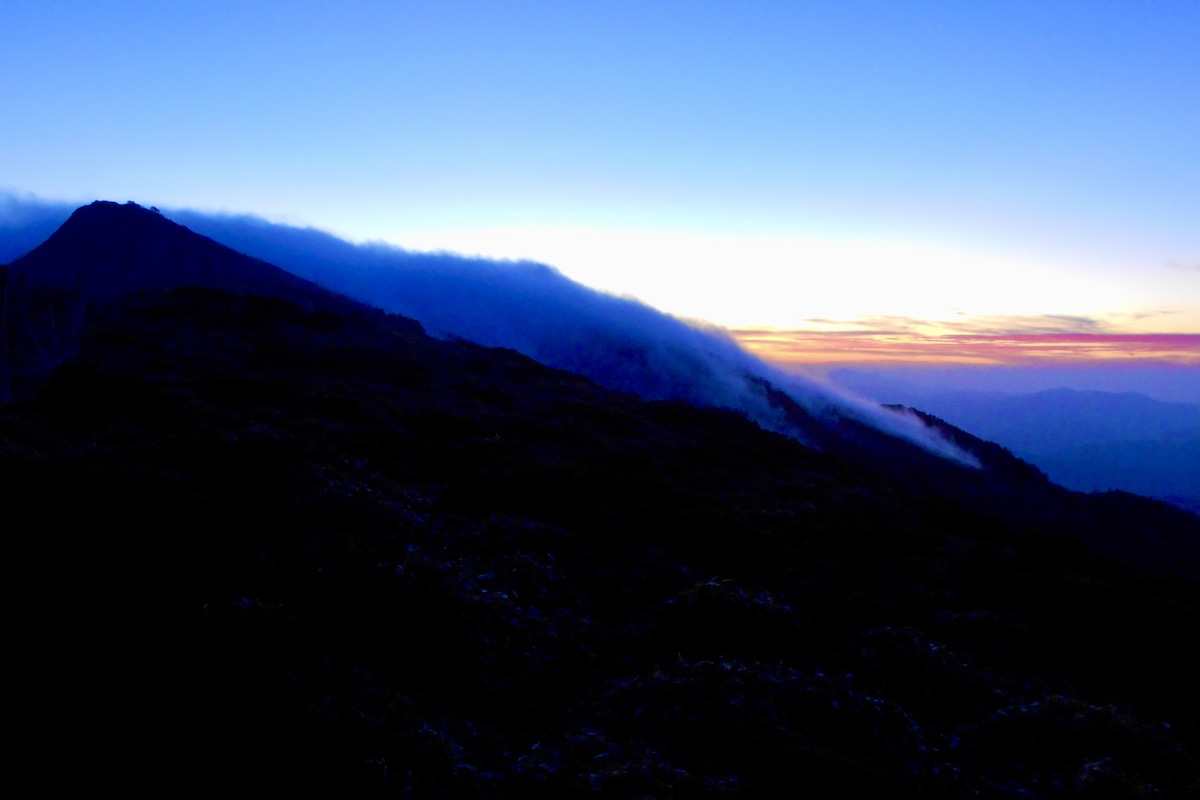 I retreated back to the hut and fell asleep early, as did the other few people who were staying here that night.
Do note, if staying at a shared hut like this it is important to be respectful of others, and you should fully understand that people like to go to sleep very early (everyone on this night was out by about 7:30pm). Also, people will start waking up and moving around about a half hour or so before sunrise (which in the summer months can be as early as 4:30am).
In the final part of this 6 part article I will explain the exit route off Mt Miune.
For more information about access and hiking in the Iya Valley in English, including detailed trail maps, check the Hiking Portal page on the IyaTime website.
https://www.iyatime.com/hiking-portal
(Text & Photos by: Shaun Lamzy)