Putting Iya on the Map – Part 2 | Enjoying All That the Iya Valley Has to Offer 
Travel journalist and event organizer Mason Florence has spent over 25 years promoting and introducing the Iya Valley of Tokushima Prefecture's Miyoshi City to the world. Find out why he enjoys this secluded valley so much that he has made it his second home.
【Previous post】
>>Putting Iya on the Map – Part 1 | The Return of Iya's Biggest Foreign Fan
Connecting with the local Iya people
"My favorite part about coming back to Iya is seeing my old friends here," explained Mason. "Iya is not an easy place to live, so all the people I know are pretty self-reliant, and they are all interesting in their own unique ways."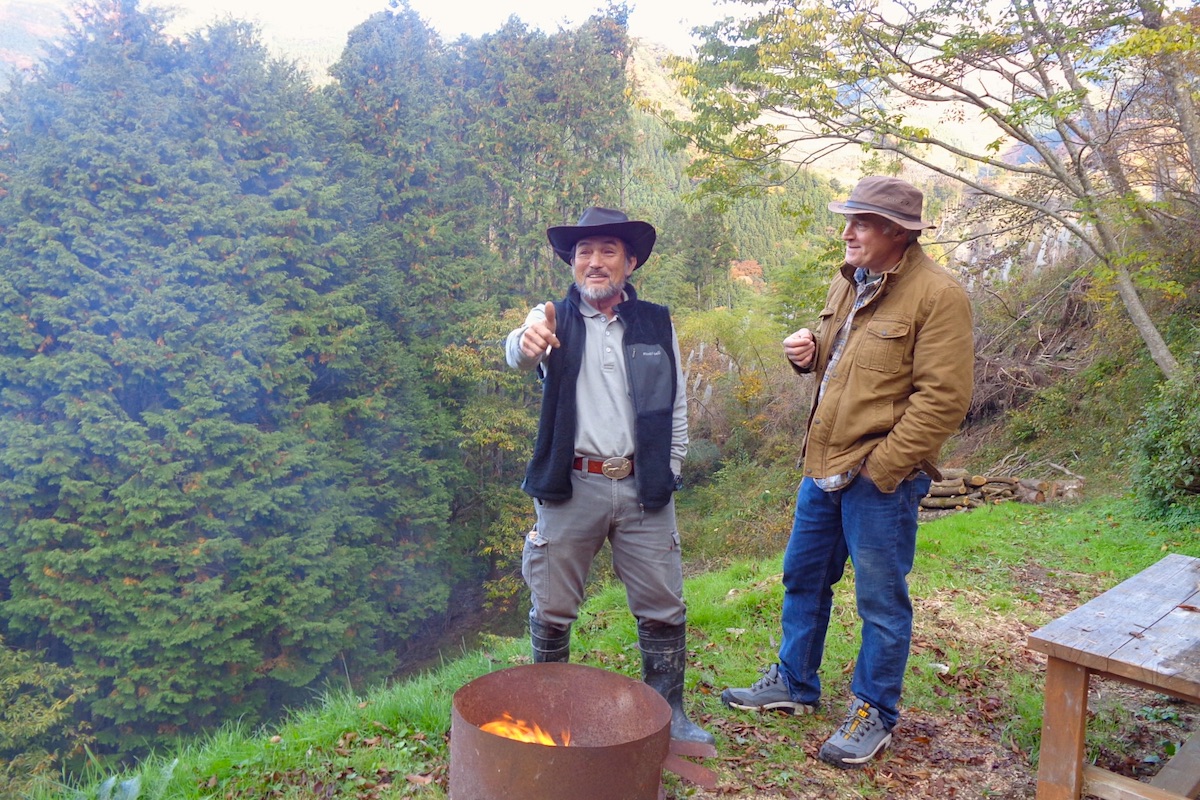 "And even though I've been coming here for twenty-five years, I always learn something new from them whenever we meet."
Moments later, as if on cue, his eighty-two year old neighbor wandered over with a few drinks and proceeded to teach Mason the proper way to prune a plum tree.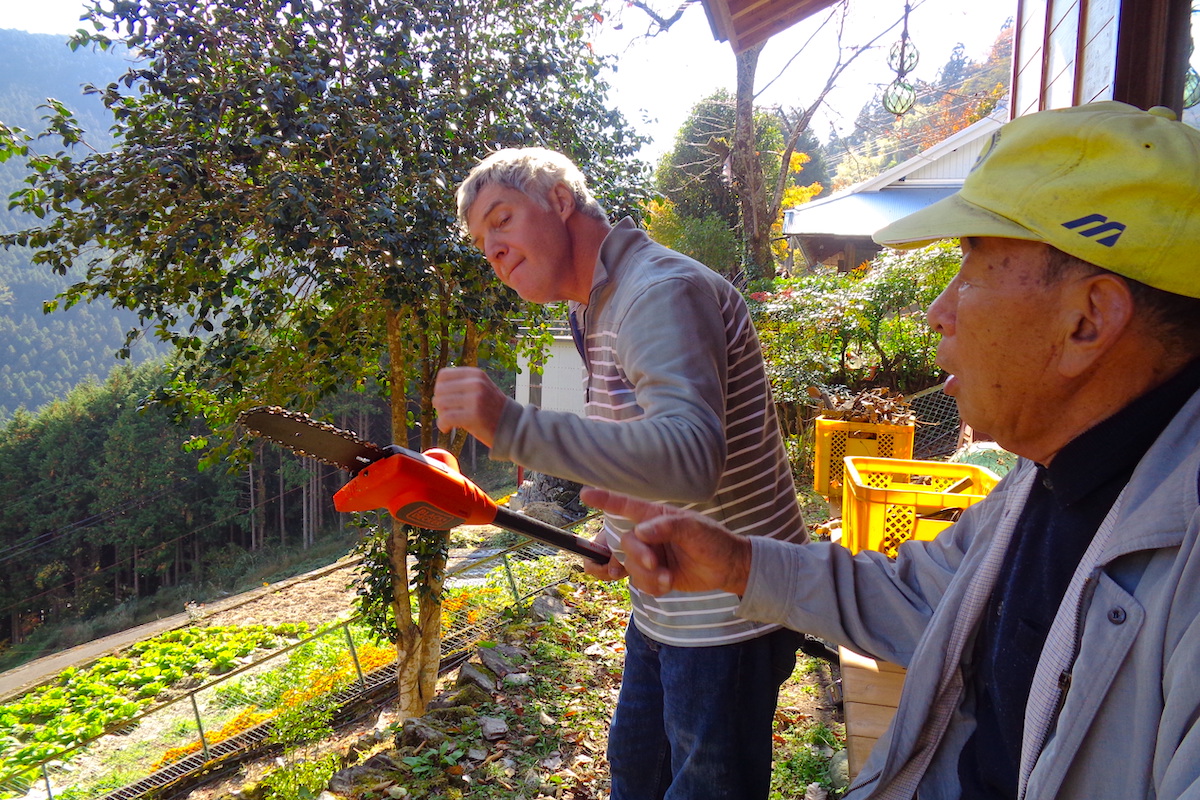 "I love how these people are still connected to the old ways. And to hear their old stories of what life was like when they were younger is utterly amazing."
"It would be great to save these stories as an oral history. You know what the town should do…"
For anyone who knows Mason, perhaps his most defining characteristic is that he is constantly coming up with new ideas, often multiple times in a single conversation. He has countless ideas for developing tourism in Iya and for how to promote the area, as well as ideas for how to help re-populate the valley and preserve the fading heritage of this isolated yet stunning place.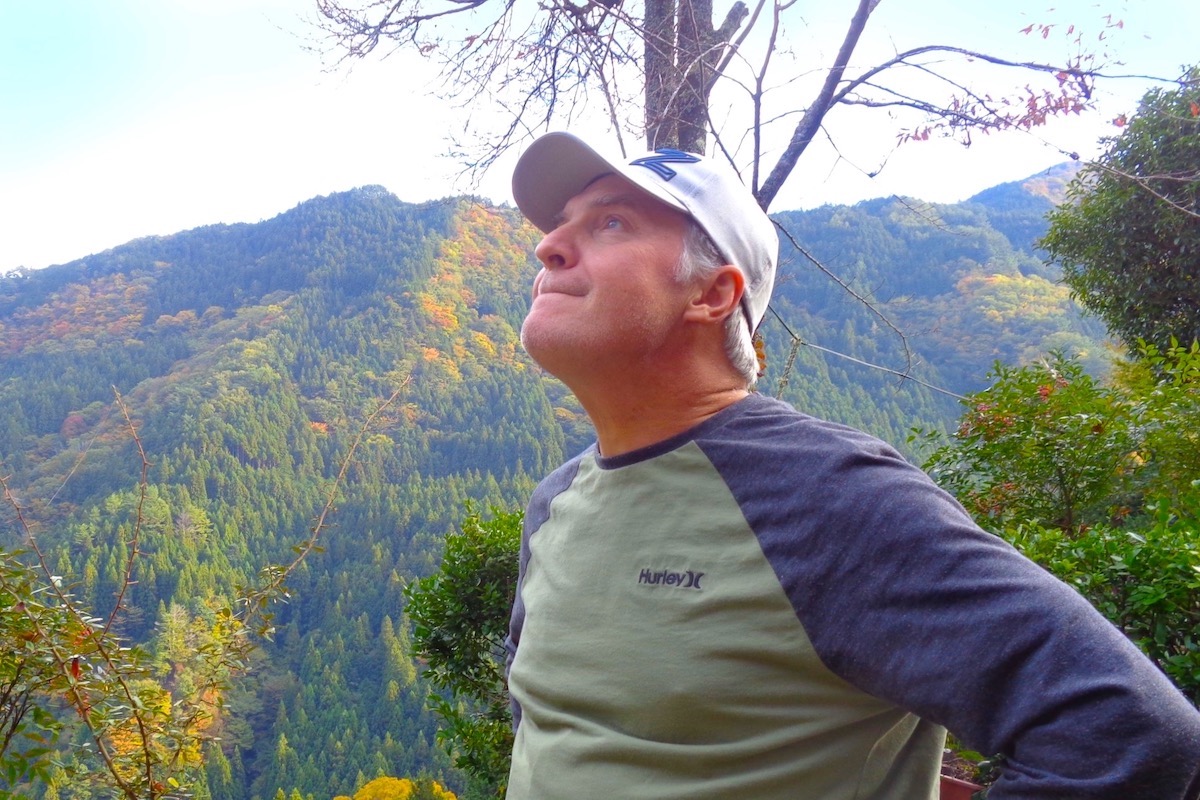 A love affair with yuzu citrus
Aside from coming up with new plans, Mason is also a big fan of yuzu, which is a bright yellow citrus fruit similar to a lemon but with a less tart and more mellow flavor.
"I'm so glad to be back in time for yuzu season," explained Mason. "I missed out on the past two seasons due to Covid, and was really worried I'd miss this year as well."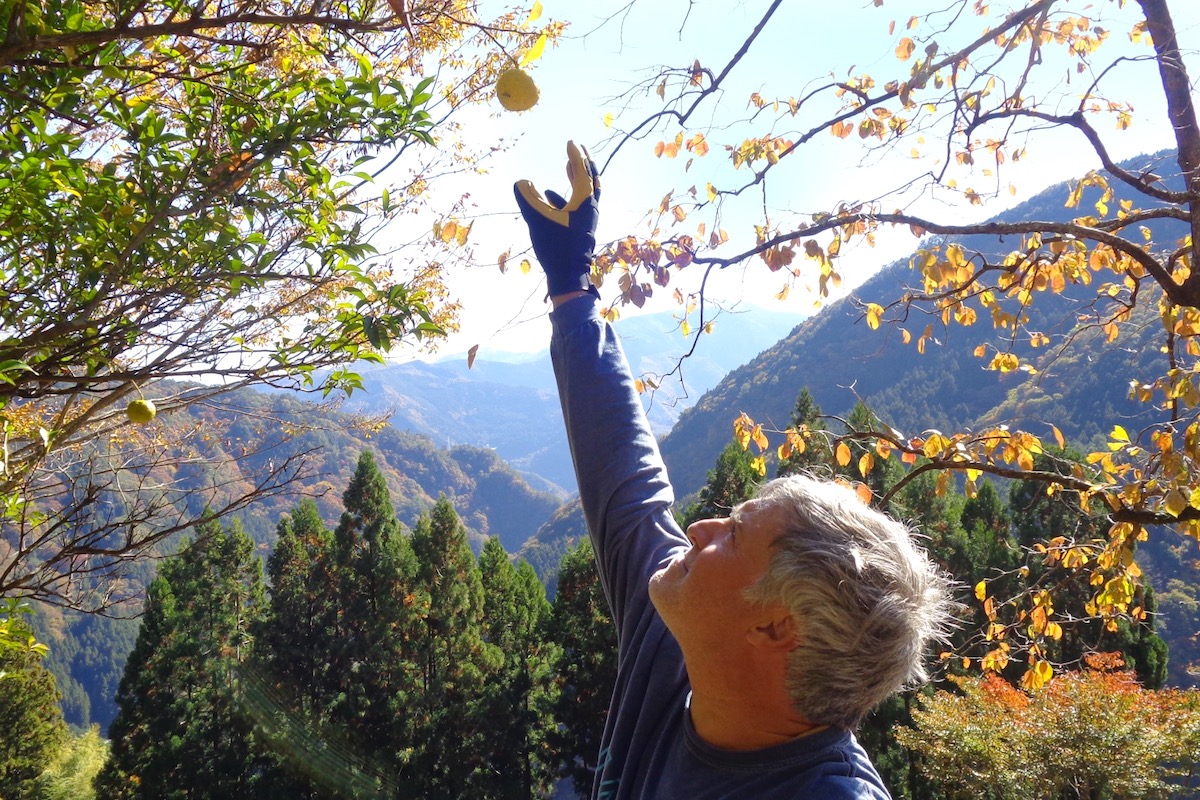 Harvested in November, yuzu is revered by chefs worldwide for both its juice and outer peel. People grow yuzu throughout Shikoku, and it is fairly common for the people of Iya to have a tree or two on their property.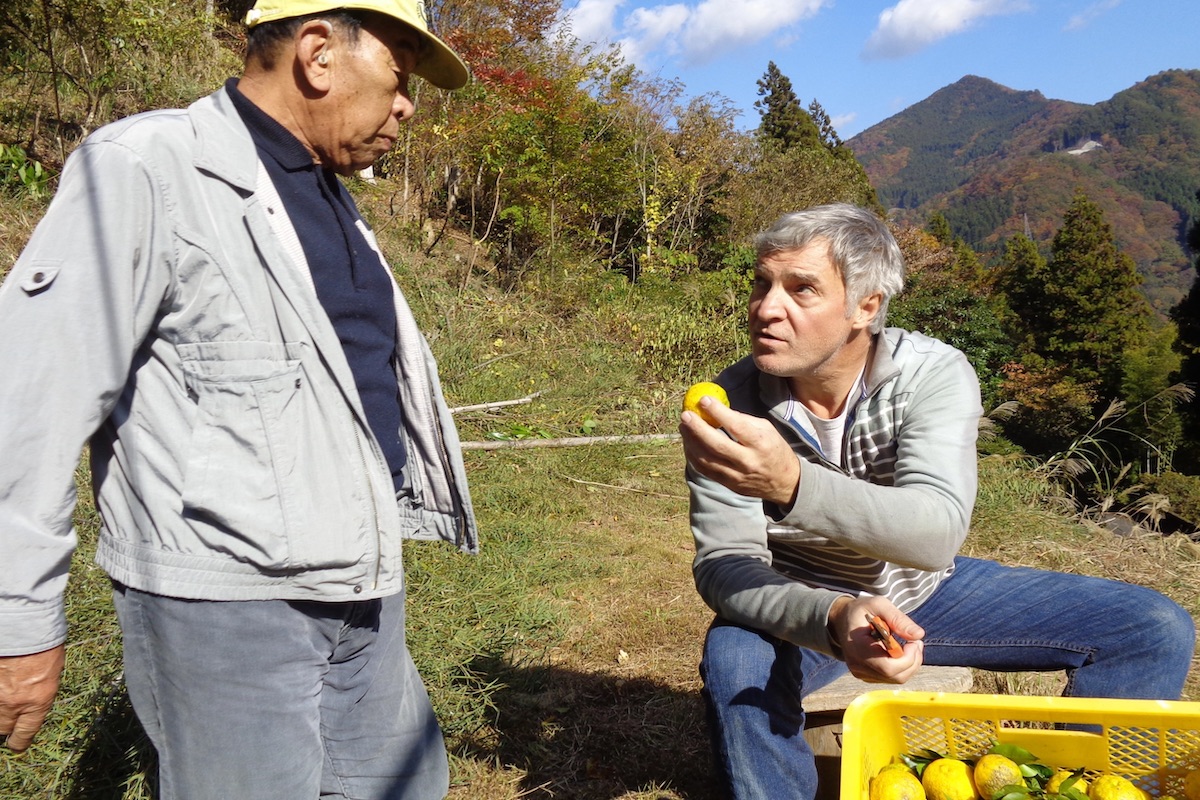 Mason's favorite way to preserve the fruit is by making yuzu-kosho. This is done by scraping off the yellow zest of the peel, and then mixing it with minced chili peppers and sea salt.
The resulting condiment can store or be frozen for months, and goes great with fish, chicken, soups, and stews.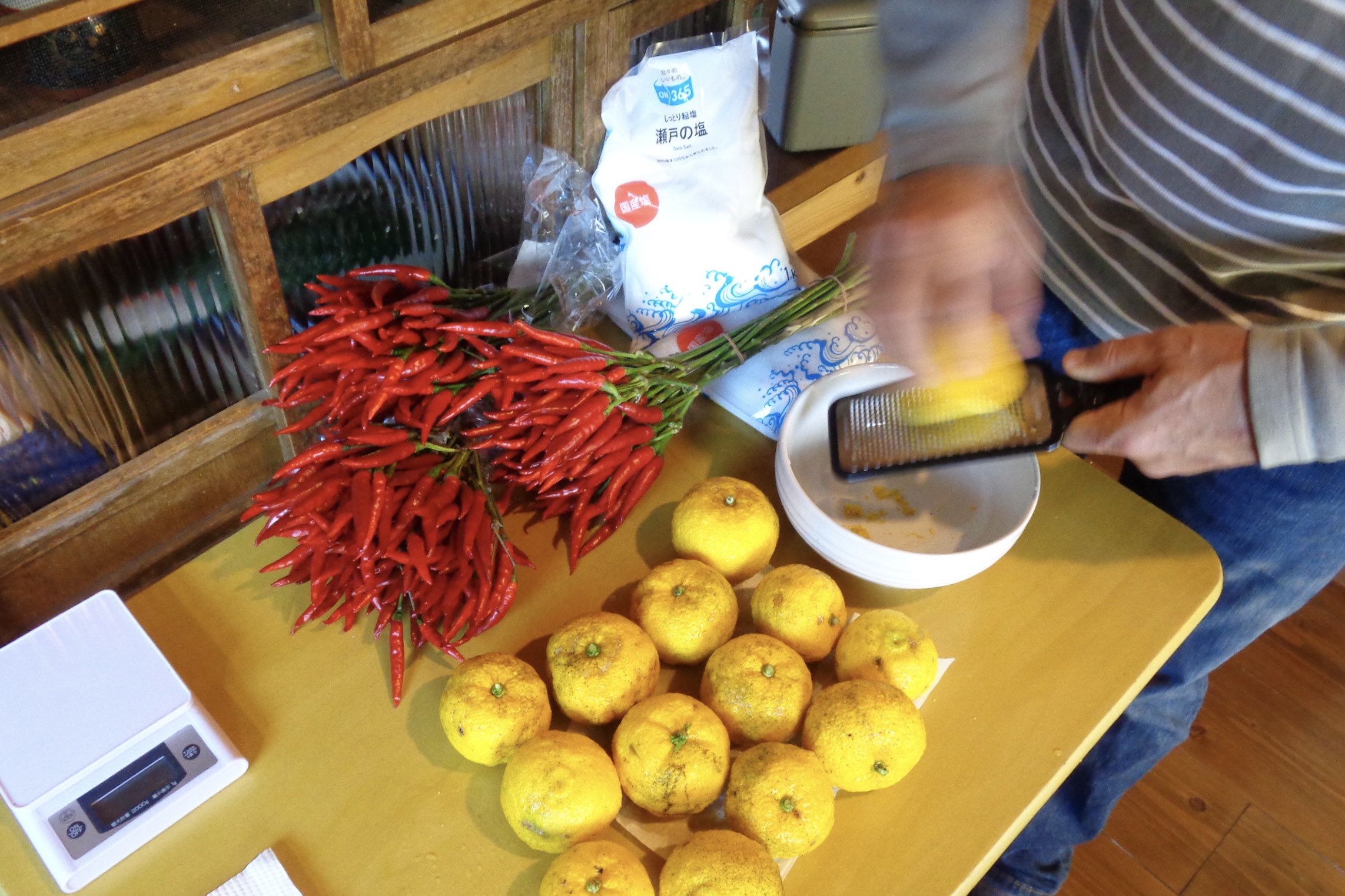 Sharing his yuzu passion with others
He was unloading a pile of bags and boxes at his house when he announced, "Hey, check this out."
Earlier that day Mason had done some shopping down in Ikeda, which is the central down-town section of Miyoshi City, and out of one of his bags he gleefully displayed several huge bottles of fresh yuzu juice that was produced locally.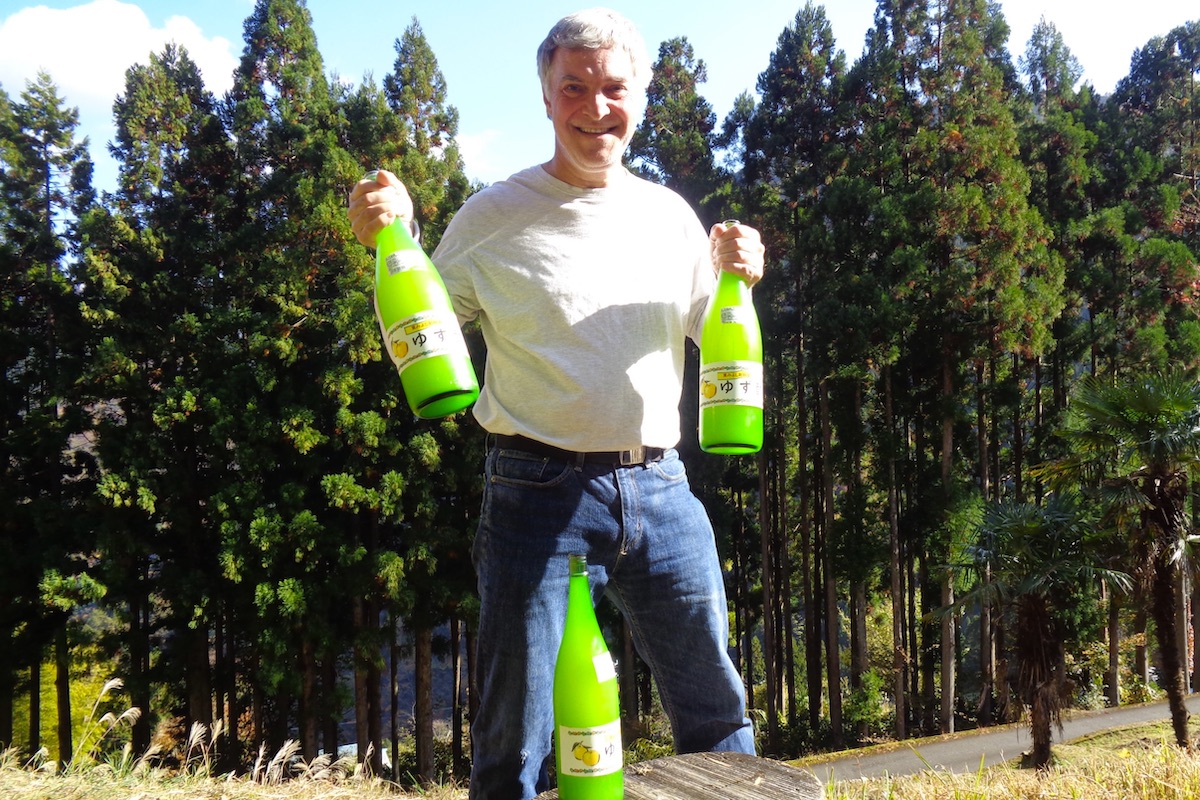 "I'm going to give these to my friends. They're gonna love it!"
The friends he was speaking about were actually Michelin-star chefs that operate mainly in South East Asia and who at one time or another in the past had all come with Mason to visit Iya. Some had even come with him multiple times since they were so intrigued by this remote valley, and in the process Mason had gotten them all hooked on not just using yuzu in their creations, but also interested in other Iya foods such as iwa-dofu ("stone tofu") and sansai ("wild mountain sprouts").
"Actually, I need to make some calls to some of them later, because I've got an idea."
Once again, another new idea. This one was to create a fine dining event in Thailand featuring Shikoku's yuzu. He intended to do it in hardly a month's time while this year's harvest was still fresh, but even though it meant adding to his typical whirlwind schedule, he planned to utilize his expansive web of friends and connections both in Japan and abroad to make it happen.
When I spoke with him a few days later, his idea was now set to become a reality, and this upscale "Yuzu Safari" dining event was planned for mid-December at the Park Hyatt Hotel in Bangkok.
https://www.facebook.com/ParkHyattBangkok/photos/a.1910565089206425/3252639311665656/
Featuring ten top-end chefs who would each be making their own dish using this prized citrus fruit, he was also shipping 100 kg of fresh yuzu from Shikoku for the chefs to use.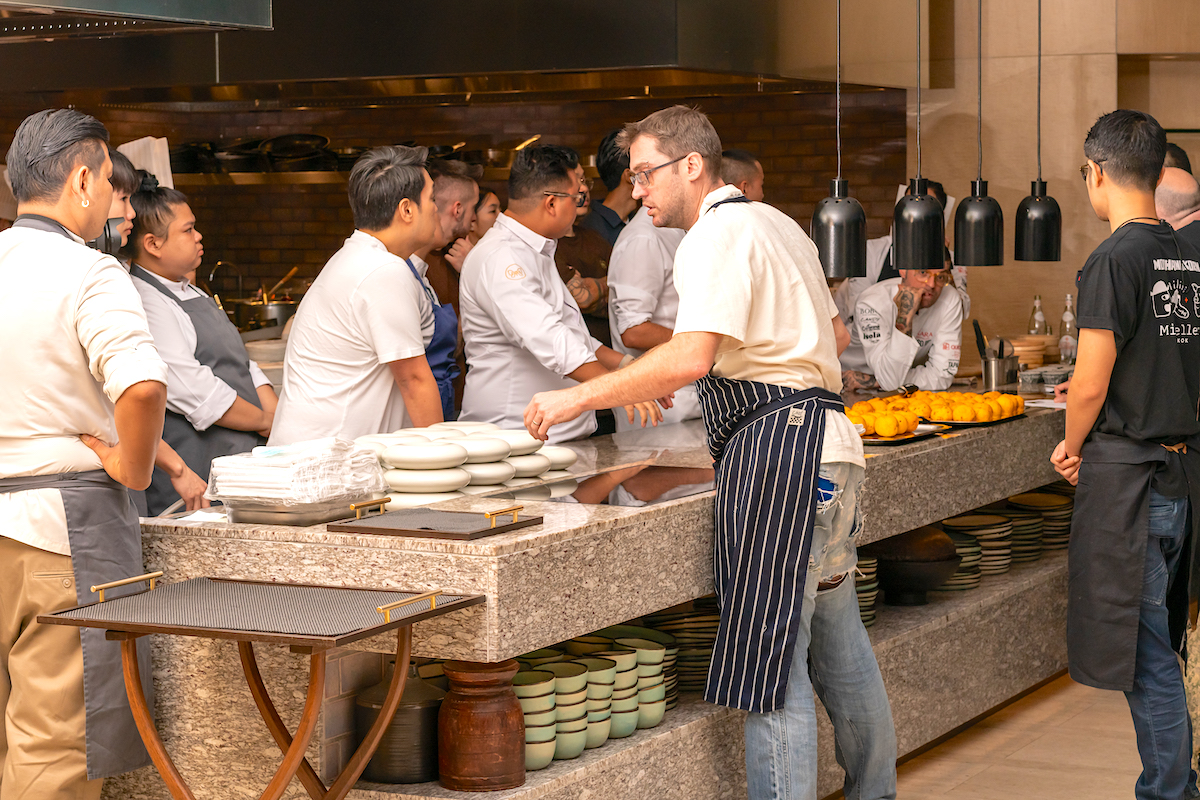 As it happened, the yuzu event went off better than he expected, and there are plans to not just do it again next year, but perhaps make it an annual event.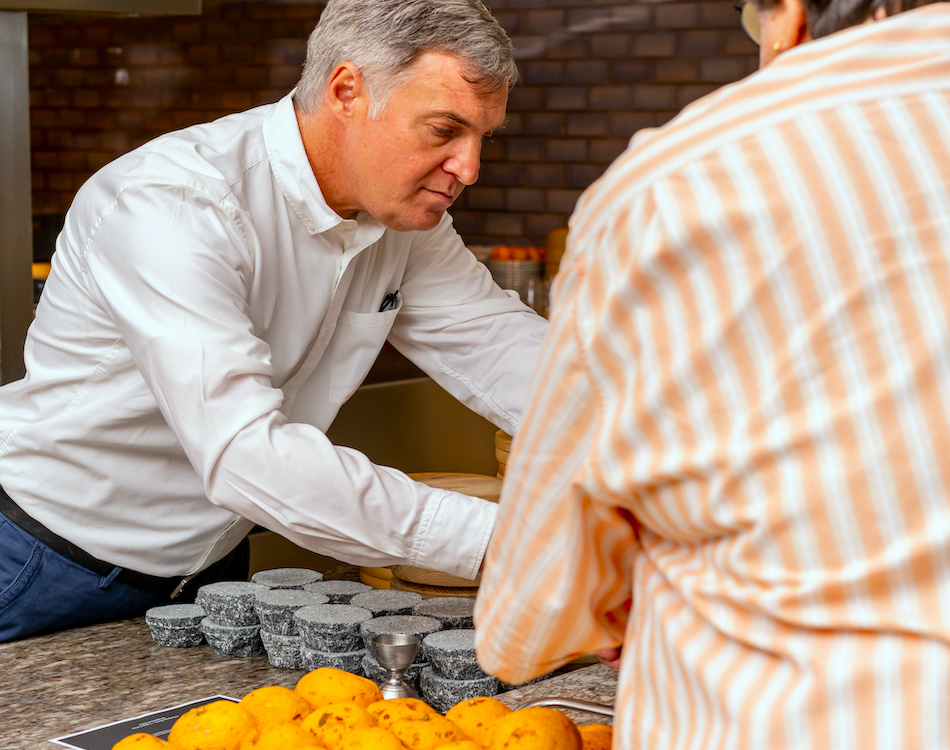 A man with many plans
"But I'd really like to bring some of these chefs out to Iya and arrange some events with them here as well. Maybe collaborate with the Iya people and do a farm-to-table event… no wait, how about a 'table-in-farm' experience."
With stars in his eyes, I could see another new idea being conjured in his mind, but before elaborating on it, he spoke of the roots to his devotion.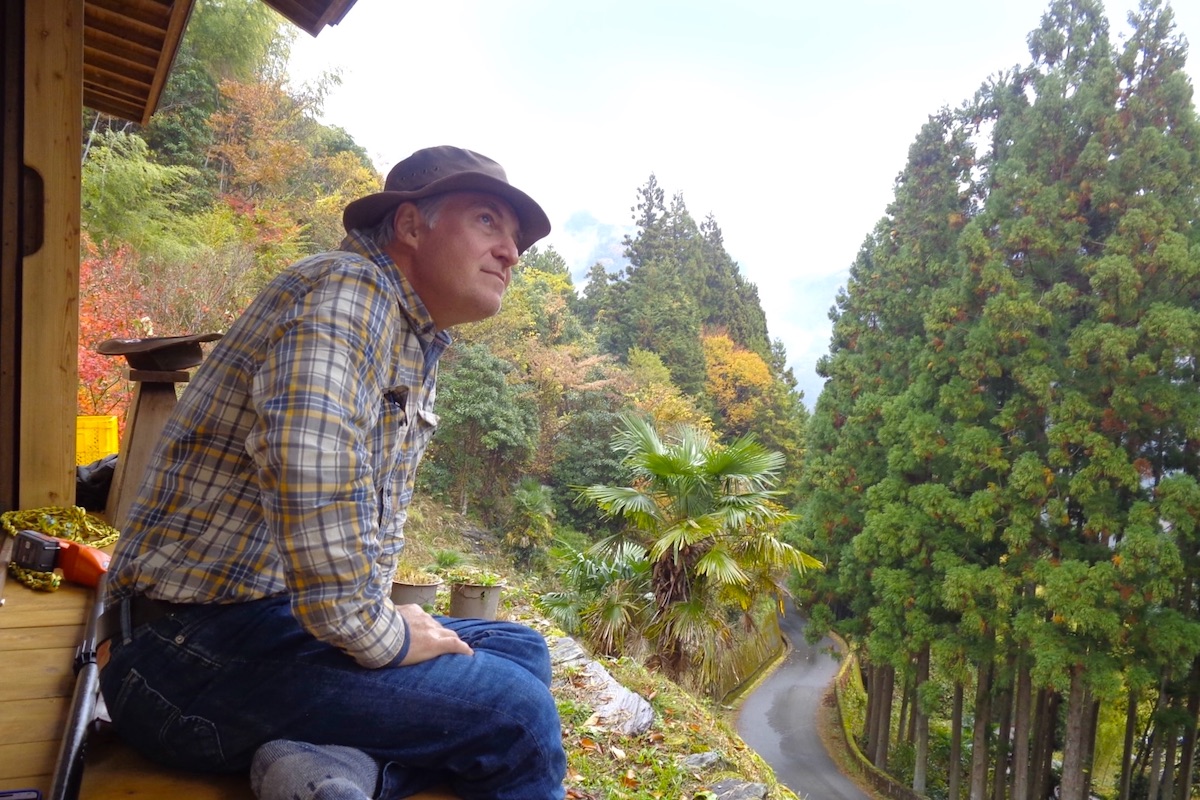 "You know, Iya and its people are so special to me, I don't just want to share it all with my friends, I want to share it with the world.
"And in doing so, the locals can experience something new, while people from outside can connect with something that doesn't exist anywhere else."
For more information in English about visiting the Iya Valley, see here:
(Text by: Shaun Lamzy, Photos by: Shaun Lamzy & Diego Arenas)