Putting Iya on the Map – Part 1 | The Return of Iya's Biggest Foreign Fan
Despite its remote location, the Iya Valley in Tokushima Prefecture's Miyoshi City is becoming increasingly popular with foreign tourists who are seeking something different, and one reason why Iya is now on many people's radar is due to the efforts of travel writer and event promoter Mason Florence, who first came to Iya 25 years ago.
A long awaited return to Iya
As he stepped off the train at Oboke Station, I could see his huge smile from across the platform.
"I'm finally back! I can't believe it's been nearly 3 years." It was a bright sunny day in late October and he was beaming with his perpetual enthusiasm. "You can't imagine how happy I am right now!"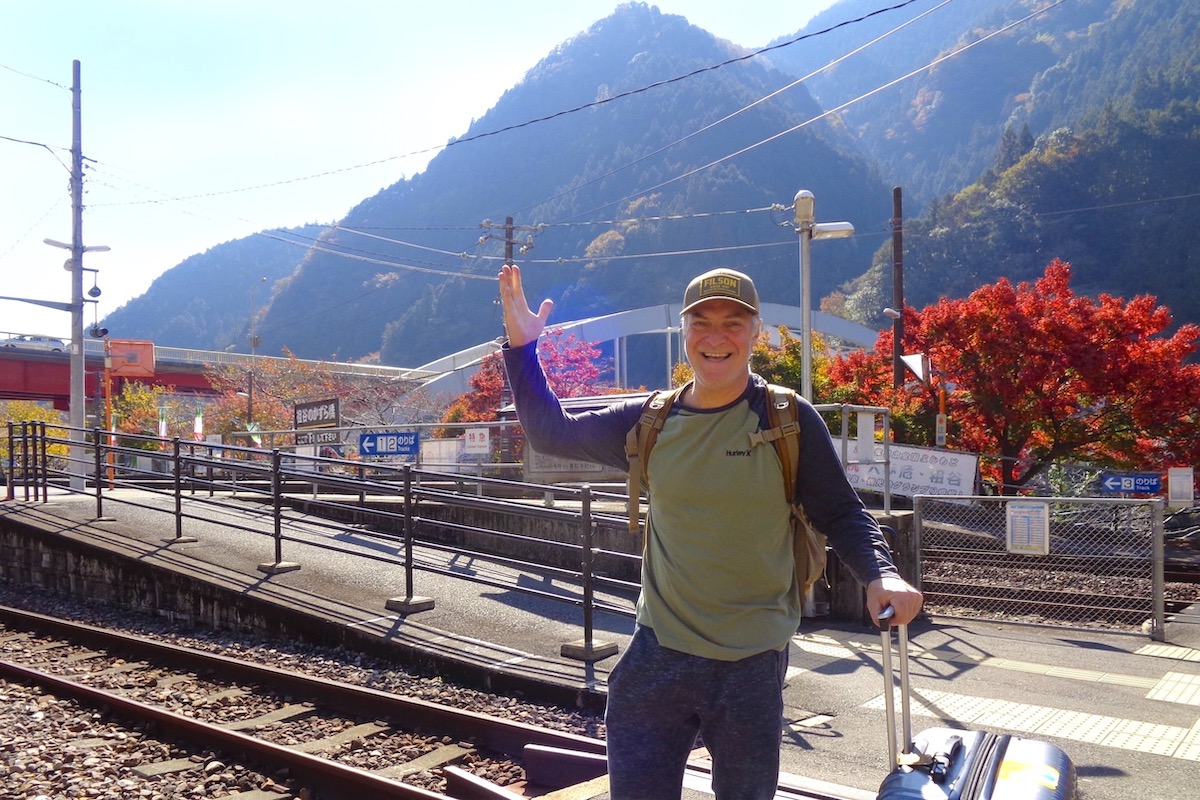 Originally from the United States, Mason Florence has had a deep connection to Tokushima's Iya Valley for over a quarter of a century. Usually he would come to stay in Iya several times a year, but due to Coronavirus entry restrictions, his "two year, nine month, and four day" absence was by far the longest time he had not been in the Iya Valley, or Japan as whole, in nearly three decades.
So less than three weeks after Japan fully reopened to the world in October 2022, Mason was on a flight back to his "second home".
"Let's stop at Senkichi for lunch," he said as we drove into Iya from Oboke with a hunger that seemingly went beyond his stomach, "I desperately need to have some udon."
Warmly welcomed by the owner of Senkichi, who has been Mason's friend well before he opened the restaurant twenty years ago, he slurped down a bowl of noodles that was long overdue.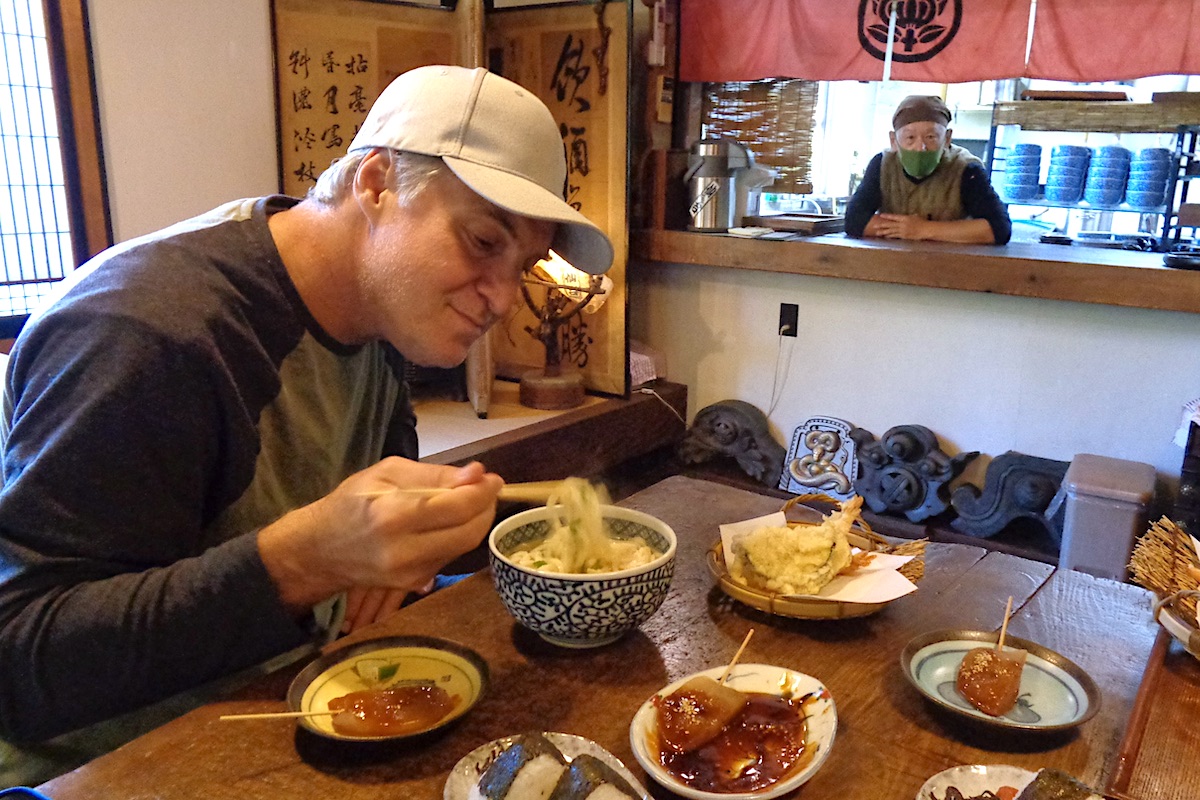 "I love the touch of yuzu he puts in the dashi", he noted, in reference to how the noodle soup base has yuzu zest in it… but more on Mason's love affair with the yuzu citrus-fruit later.
Discovering the Iya Valley
Mason first moved to Japan in the early 1990s and was based in Kyoto. After working as a reporter for the Japan Times newspaper for a couple years, he began to expand his work in media by becoming a writer for Lonely Planet's Japan Guidebook, which back in the days before the internet, was indispensable to anyone looking to explore the country.
Aside from contributing to the Kyoto section of the guidebook, Mason was also in charge of the entire Shikoku region, and this was when he first became interested in the remote yet amazing Iya Valley, which sits roughly in the center of Shikoku.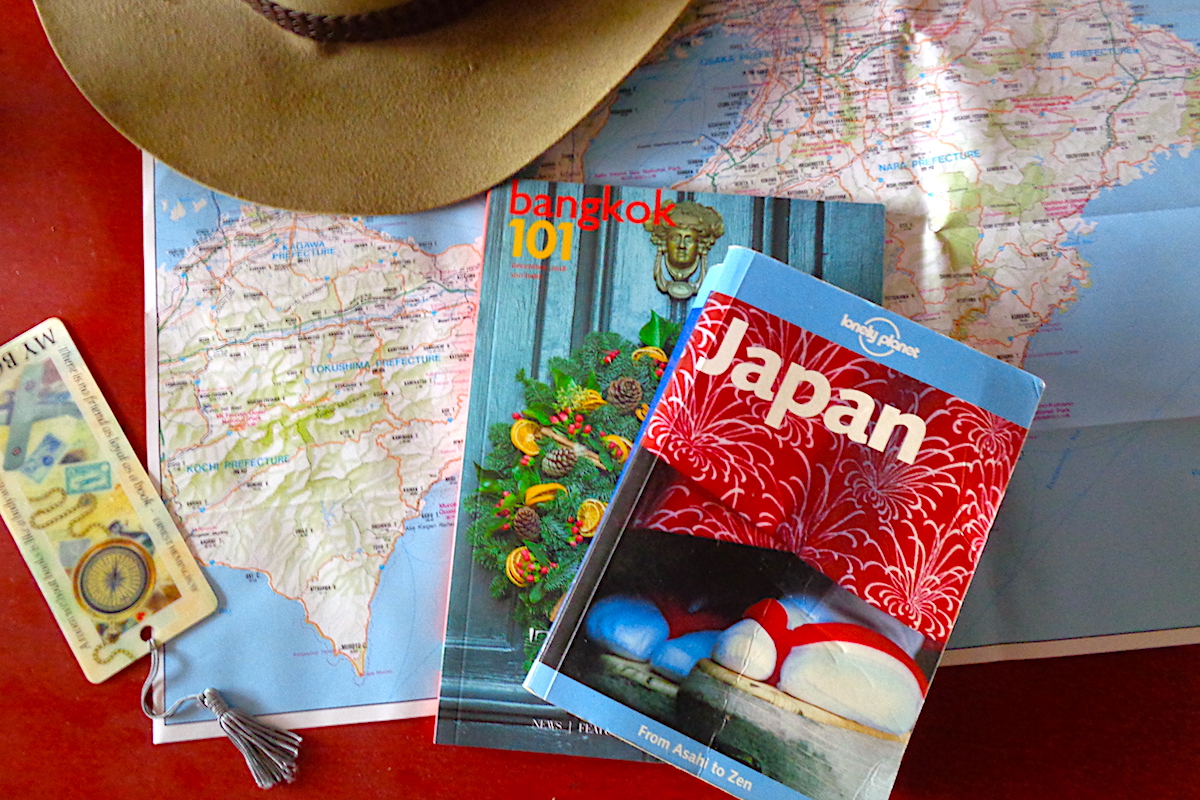 On his first sojourn to Iya he was captivated by what he found. In seeking to showcase this previously obscure valley for others to enjoy, he expanded the previously brief section about Iya in the guidebook to instead be several pages long, including one of the first maps of the area to ever be in any guidebook.
"I've been all over Japan as well as to more countries than I can remember, but there really is no place quite like Iya", says Mason. "Even now, all these years since first coming, there are parts I'm still discovering and amazing people here I continue to meet."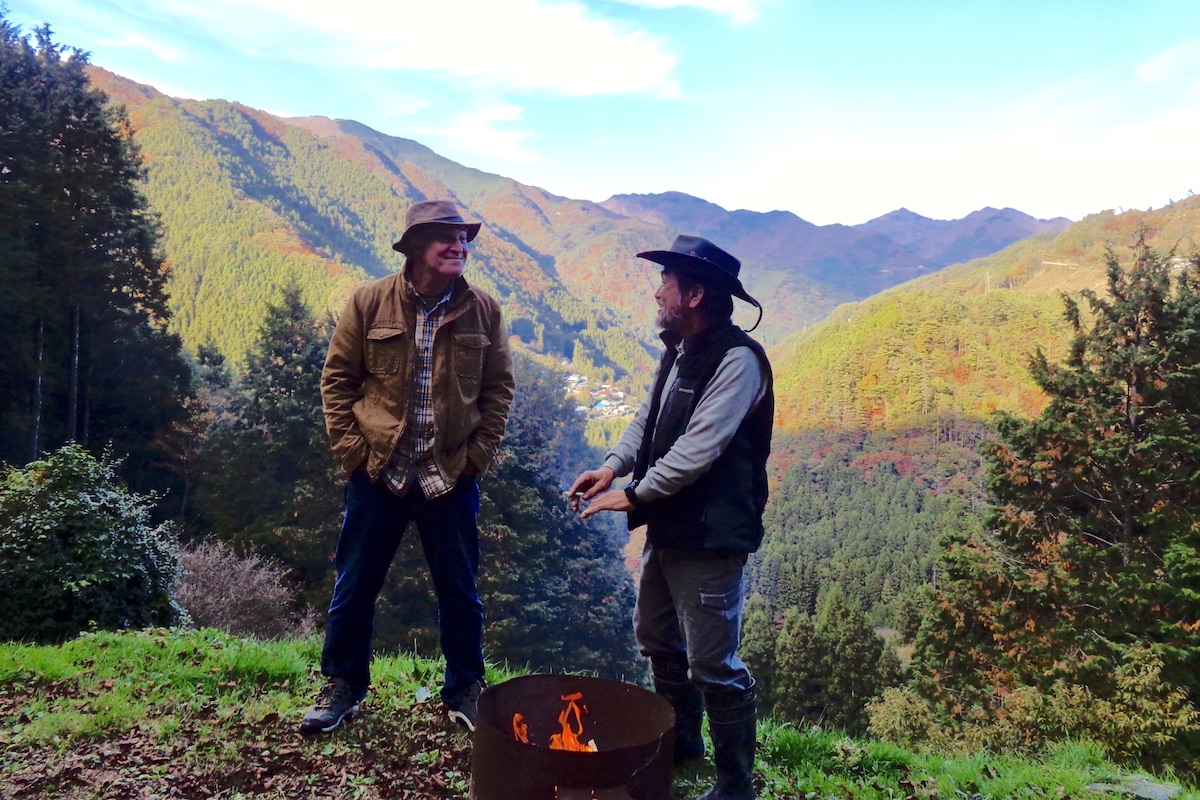 "And the experiences I have in Iya are always unreal since unlike most of Japan, Iya still has this feeling of undiscovered wilderness."
Creating a deeper connection to Iya
But merely visiting this hidden place as a writer wasn't enough for Mason. Through his connections in Kyoto he met author Alex Kerr, who has notably owned an old farmhouse in the Iya Valley since the 1970s called Chiiori, and the house was also a main subject in Alex's book "Lost Japan".
Since Alex lived elsewhere and wasn't really using Chiiori, his ancient thatched-roof house had fallen into a bit of disrepair. Seeing a "diamond in the rough" with both the house and Iya, Mason made an agreement with Alex to co-operate the house, with a goal of not just bringing the building back to life, but also use it as a base for stimulating redevelopment and tourism into this overlooked yet beautiful valley.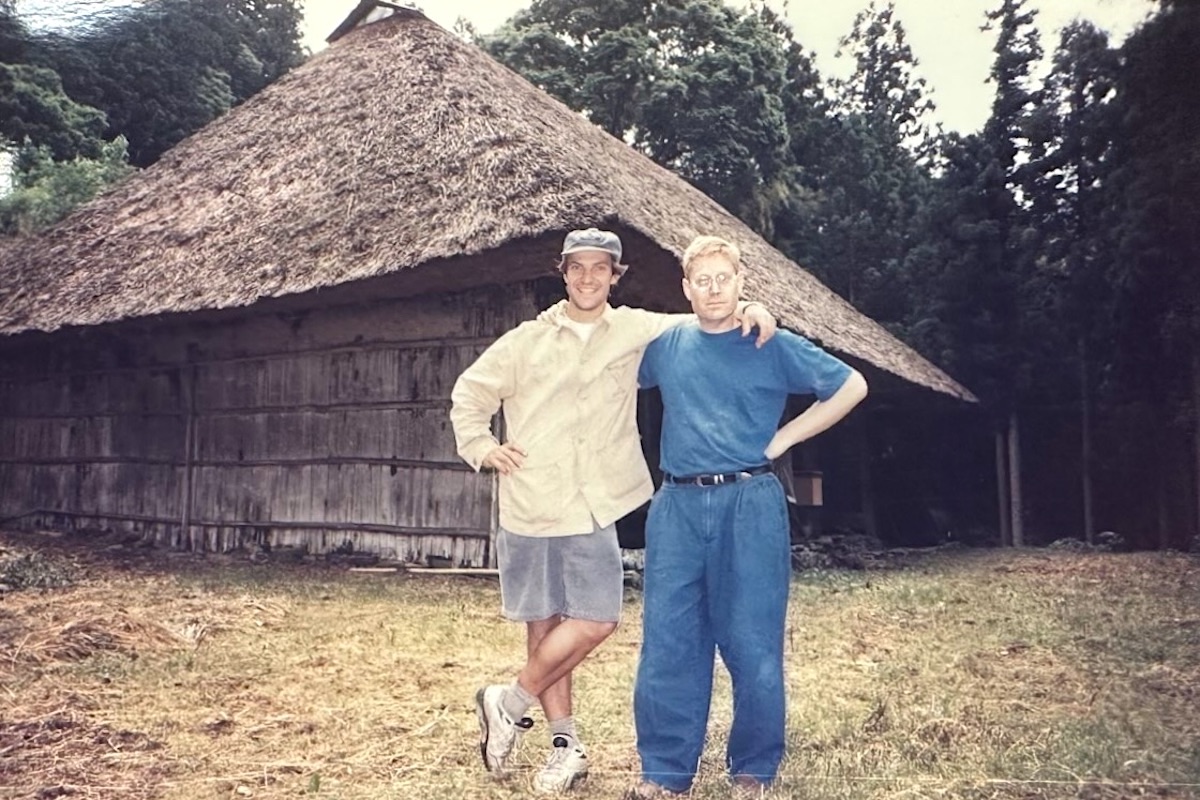 Led by Mason's unbridled zeal and imagination, the "Chiiori Project" was established, which over next several years brought in hundreds of short-term and long-term volunteers to help fix up the house, connect with the local residents, preserve the vanishing Iya traditions, and bring some much-needed energy back in to this fading place.
And with his growing international media connections, Mason greatly expanded interest in this otherwise forgotten corner of Japan and helped to literally put it on the map for countless visitors.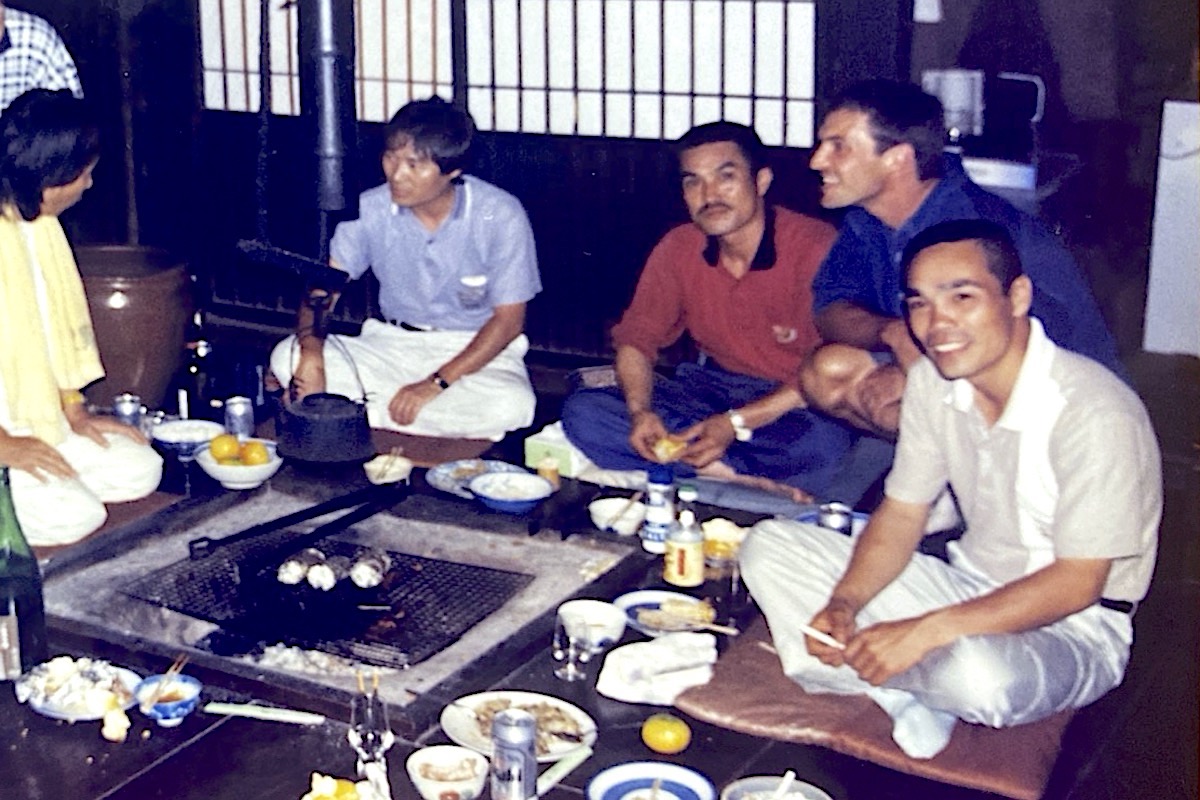 Though skeptical at first, Alex also became inspired by Mason's enthusiasm towards this seemingly "lost" place, and it led him to become re-connected to his old Iya farmhouse.
Upon gaining NPO status, the Chiiori Project evolved into its current embodiment which is called the Chiiori Trust, and the ancient house is now fully restored and operates as a very well-appointed guest house.
Establishing a home-base in the Iya Valley
Around the time of becoming an NPO in 2007, Mason parted ways with his role at Chiiori to focus on expanding his media career into other parts of East Asia, which included creating a monthly travel and dining magazine in Thailand called Bangkok 101.
But even though his attention was elsewhere, that did not mean he was ending his connection to the Iya Valley.
Aside from the wealth of local friends and neighbors he had created in Iya during his first years here, Mason had also gotten his own old farmhouse in Iya nearby to Chiiori, and he has been regularly and eagerly coming back to his house here for extended visits in between his trips to elsewhere in Asia, with the single exception being during the Coronavirus.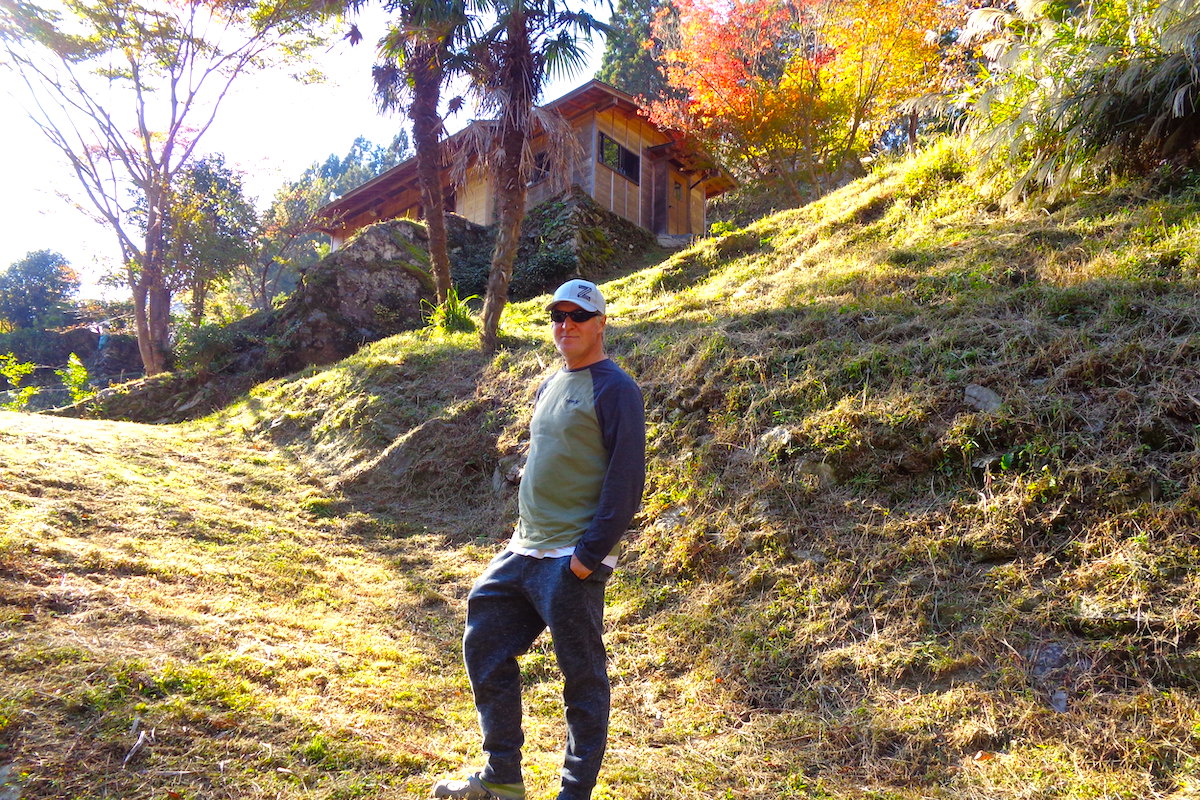 So after lunch at Senkichi, Mason finally arrived at his little mountainside hideaway deep in the Iya Valley which he hadn't seen in nearly three years.
"Every time I return I get this excited feeling, and this time after being away so long it's even more so."
His grin was now ear to ear. "I feel like I'm home."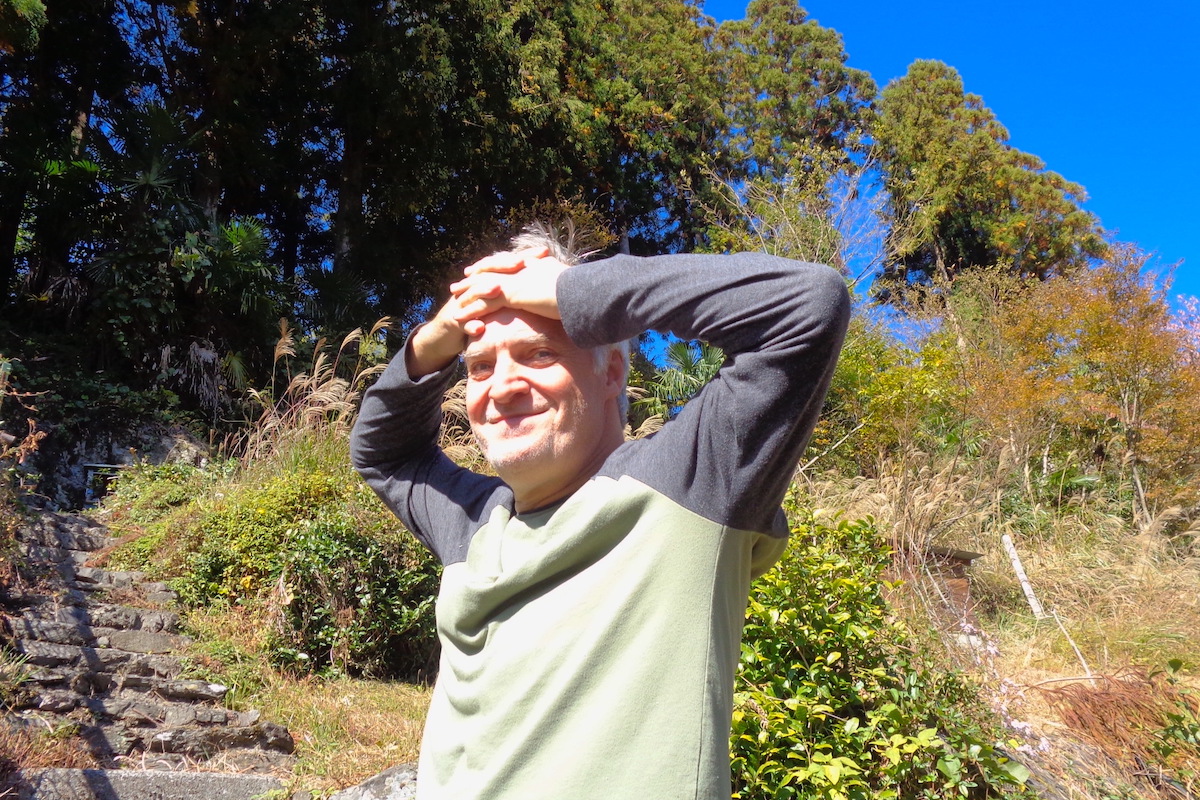 In Part 2 we find out more about what attracts Mason so much to the Iya Valley.
【Next post】
>>Putting Iya on the Map – Part 2 | Enjoying All That the Iya Valley Has to Offer
For more information in English about visiting the Iya Valley, see here
(Text by: Shaun Lamzy, Photos by: Shaun Lamzy & Mason Florence)