Scarecrow Mother Ayano Tsukimi – Part 3 | Life with Scarecrows in the Deep Iya Valley
Known worldwide as the "Scarecrow Village", the tiny hamlet of Nagoro in Miyoshi City's remote Iya Valley is home to over 350 life-sized scarecrows. Produced by resident Ayano Tsukimi, she is also engaged in a variety of other creative endeavors.
previous post>>Scarecrow Mother Ayano Tsukimi  Part 2 | Visiting the "Scarecrow Studio" and Scarecrow School"
Scarecrows watching over Iya's traditional agriculture
Though Ayano has succeeded in repopulating her village with scarecrows, her dolls did originally have the practical purpose keeping birds out of her fields when she first made them, and this intrinsic function still continues to this day.
Like other residents of Iya, she grows the local dense potatoes in the spring, and then in the late summer she sows her fields with buckwheat for making the valley's famed soba noodles.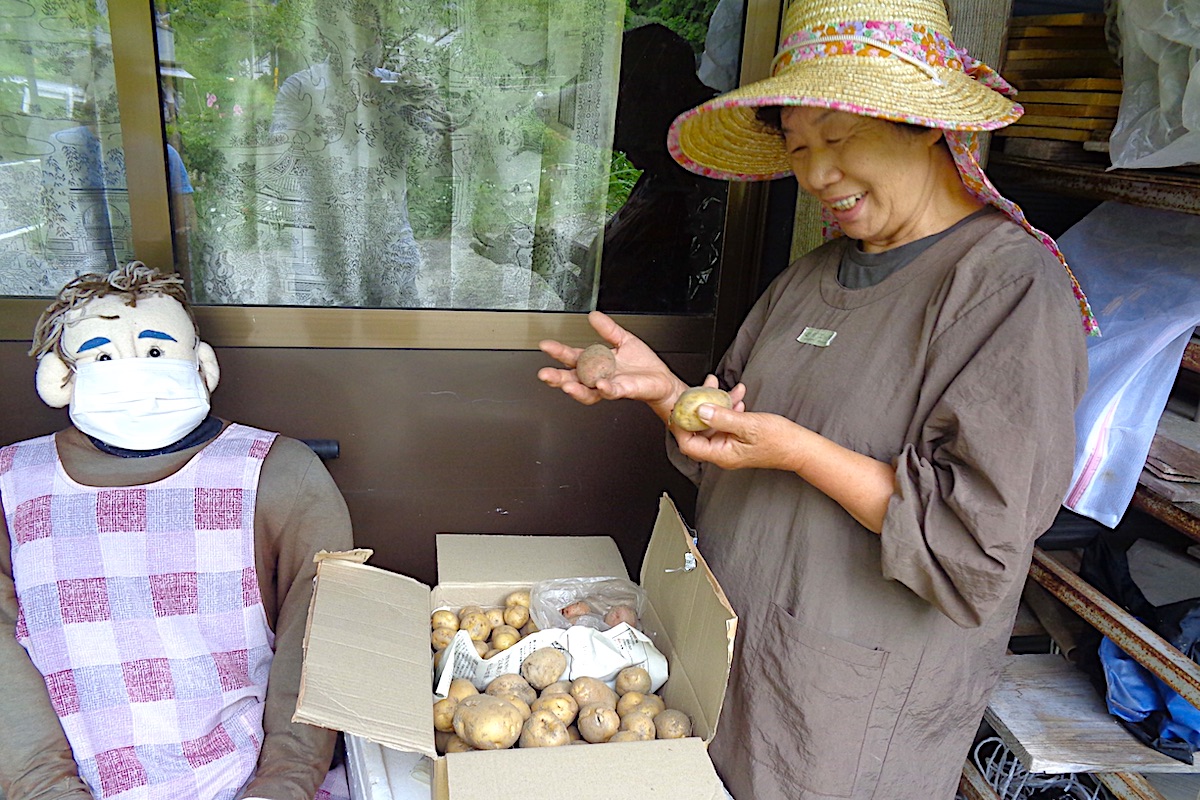 She grows other vegetables as well, and also dries and processes her harvest in a traditional manner, having learned these skills when she grew up here as a child.
And all the while, her new "neighbors" keep her company as she goes about her daily chores.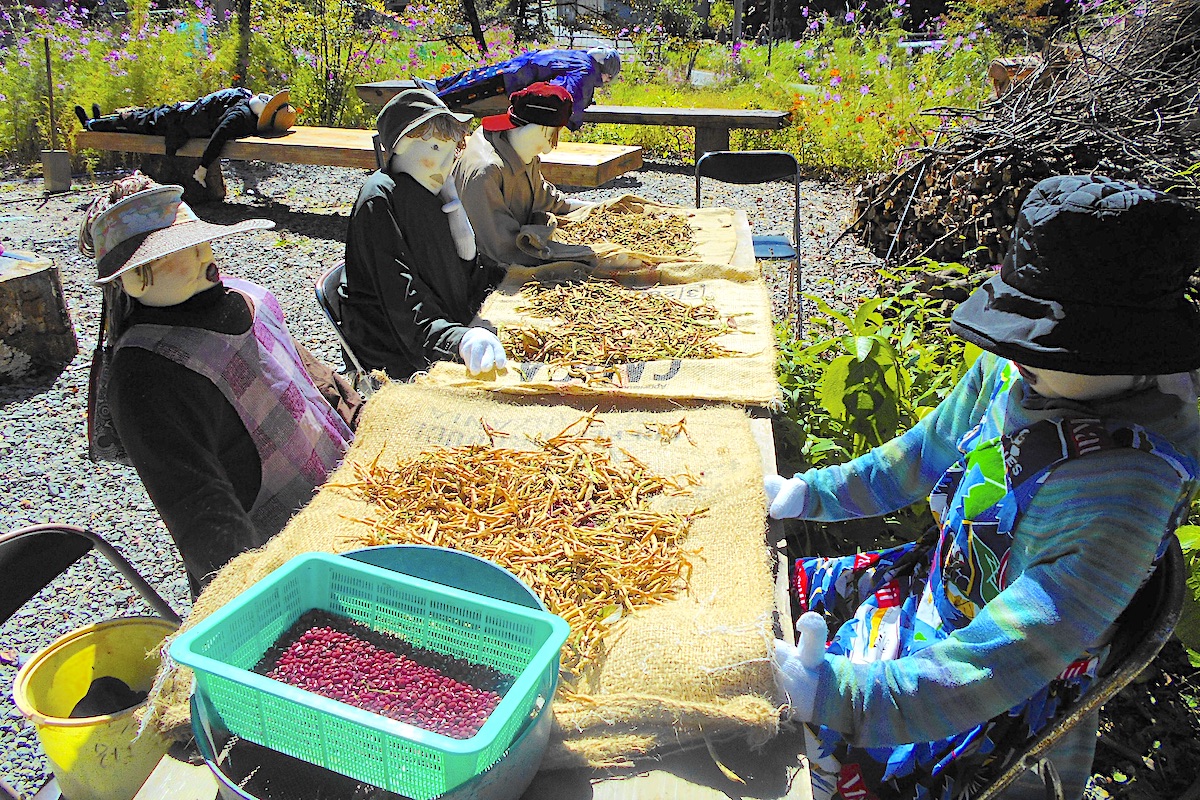 "Scarecrow Lessons" for revitalizing rural Japan
Over the years, as the fame of the Scarecrow Village grew, Ayano has been repeatedly invited to teach children scarecrow-making at schools all around Tokushima Prefecture and beyond. 
She has also received many requests from across the country for her to help other fading small towns make their own scarecrow residents in order to revitalize these equally dwindling places.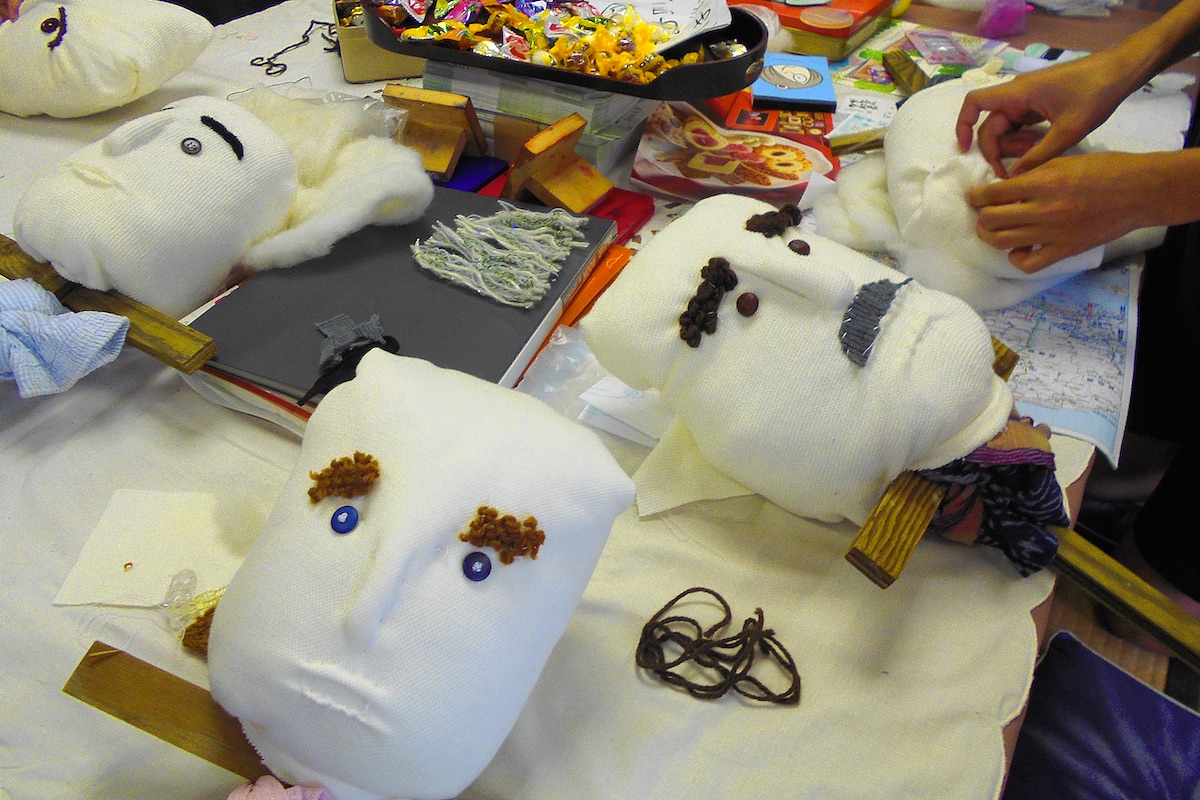 Rural depopulation is indeed a nationwide issue, but now what started as one woman's quirky idea has become a welcomed form of salvation for countryside hamlets everywhere.
Forming ceramics within the mountains of Shikoku
But scarecrow-making is not the only outlet of creativity Ayano holds. For many years while living in Osaka she earnestly studied pottery, and upon moving back to Iya she bought a kiln and has continued with making ceramics ever since.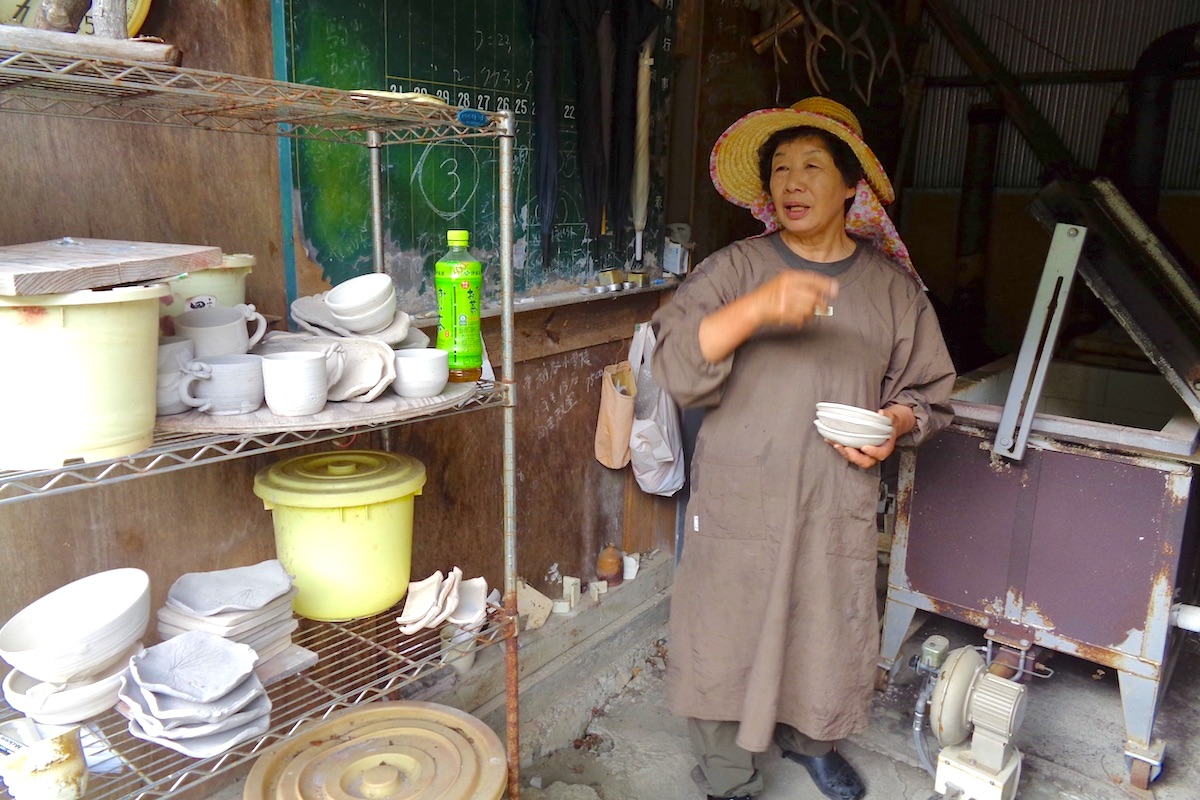 Actually, the day before I went out to meet her, student's from Iya's elementary school came out to Nagoro for a ceramic lesson with Ayano. A range of cute clay works made by the kids were drying outside so they could eventually be baked in her kiln.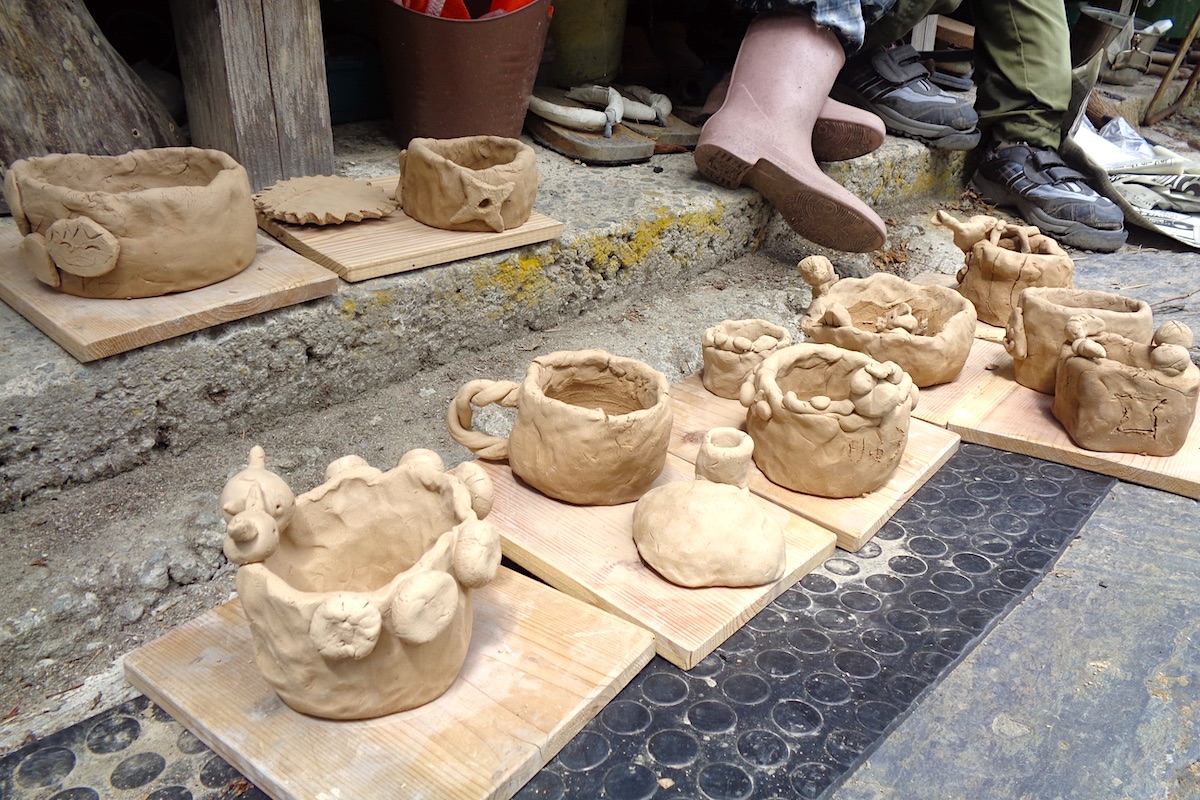 And all throughout her garden, sometimes hidden between plants and flowers, her various ceramic creations could be found, some with years of lovely moss growing on them.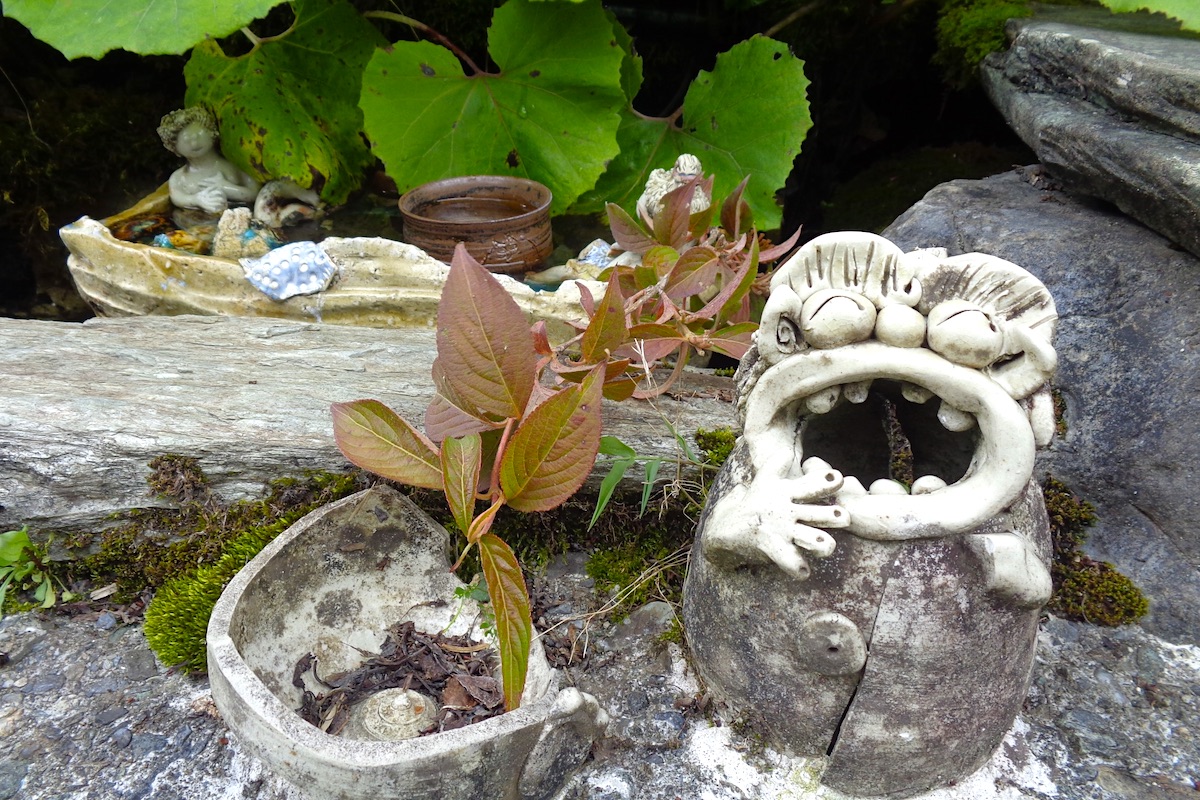 Her clay figures are often humorous and fun, but she also makes dishes, cups, and vases as well. It's possible to purchase her works, but only if you happen to be lucky enough to see her when you visit. She may be a wonderful artist, but she's not much of a saleswoman.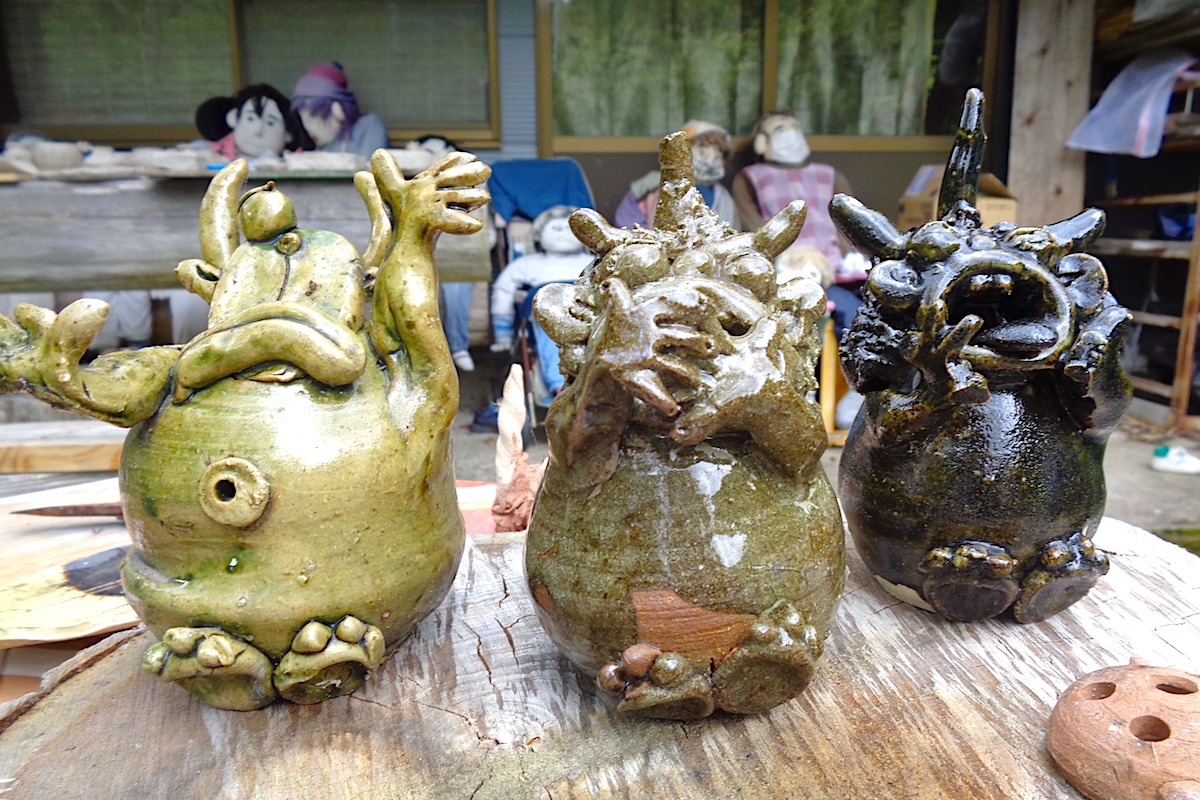 Staying creative in the off season
During the winter, when her fields are asleep and visitors rarely come by, Ayano is still quite creatively active. The main room of her house is almost bursting with imaginativeness and stepping inside her private little world was a unique treat.
With an old wood stove keeping her warm, she spends the wintertime sewing new scarecrow heads, stitching up other types of creations with old kimono fabric, and making long hanging ornaments which she uses to festively decorate her house.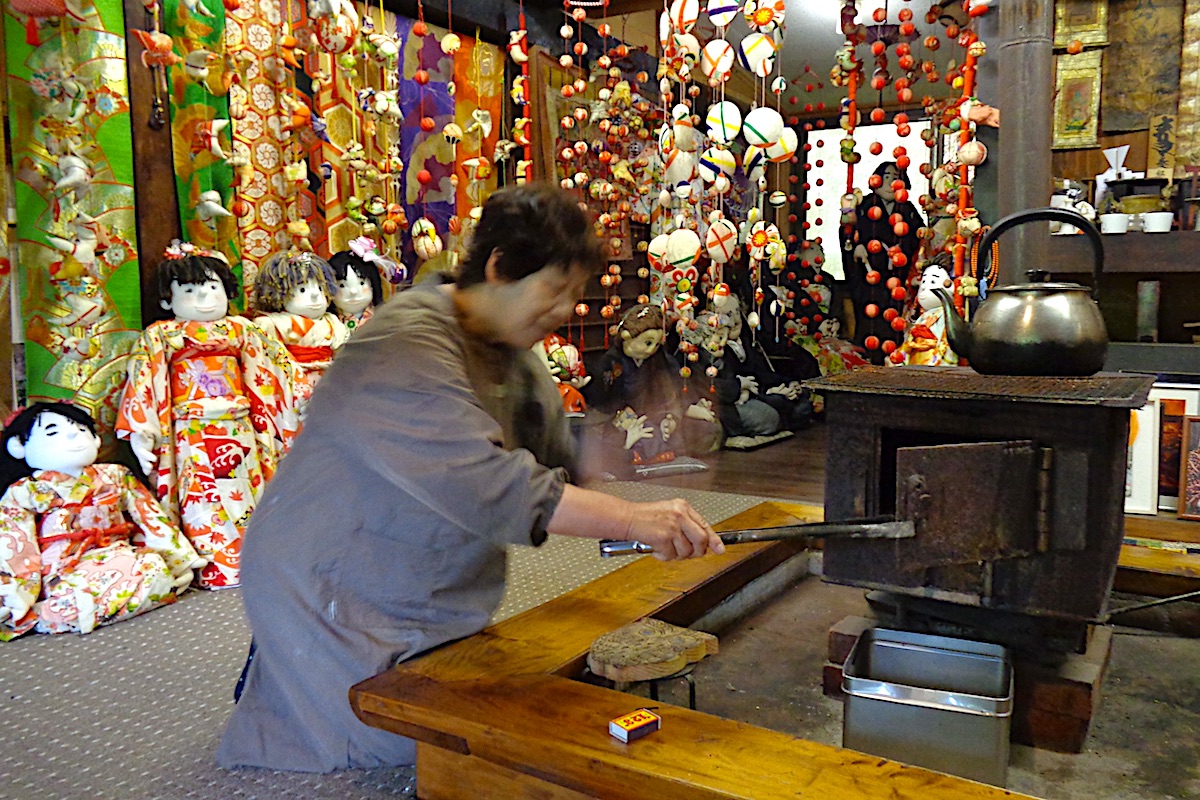 Deeper within her living room are ever more scarecrows decked out in gorgeous wedding kimonos, and up near the entrance was one of her latest endeavors, a yet-to-be-complete samurai scarecrow. She was still working on the armor, and I was already looking forward to seeing it when it was finished.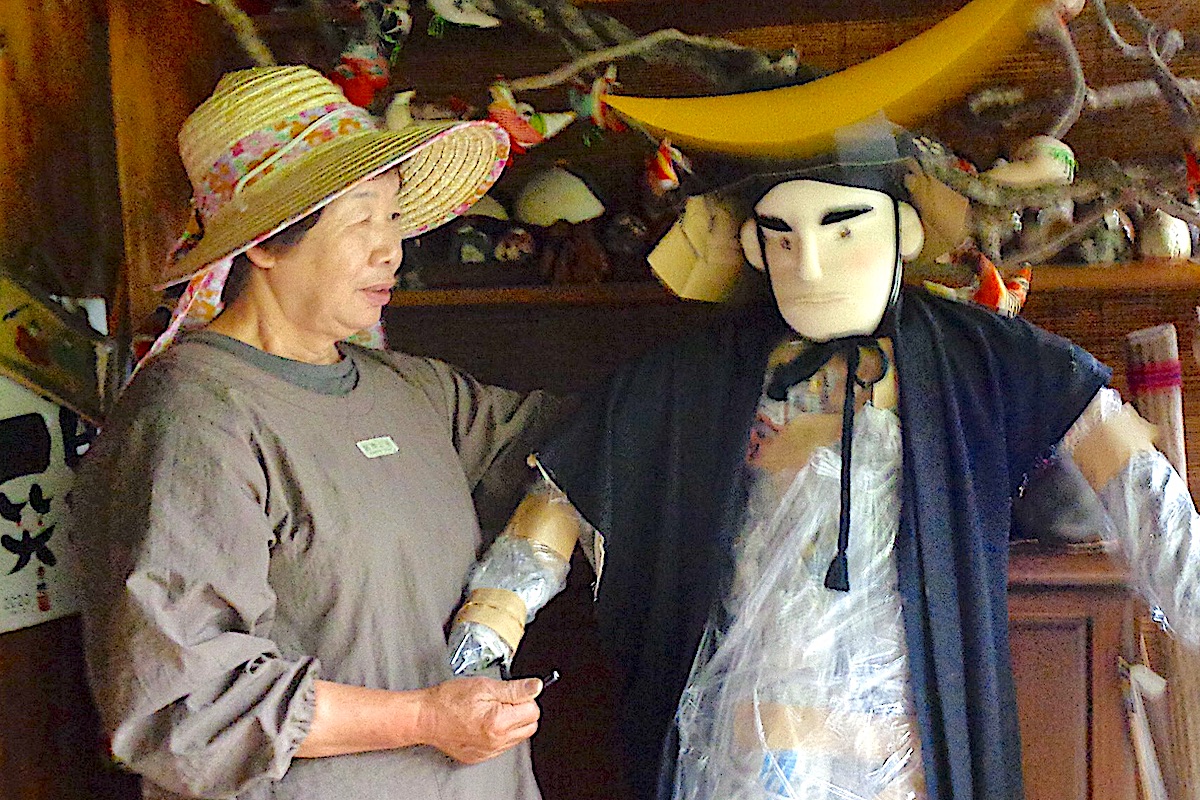 And this ever-changing aspect of the Scarecrow Village is probably the best part. Every time I visit there is always something new.
This place is a work-in-progress yet it has no limit, and while others may see it as a melancholic reaction to rural depopulation, and some might even feel it's a bit spooky, I find it to be not just alive and thriving, but also an inspiration to what a pair of non-idle hands can do.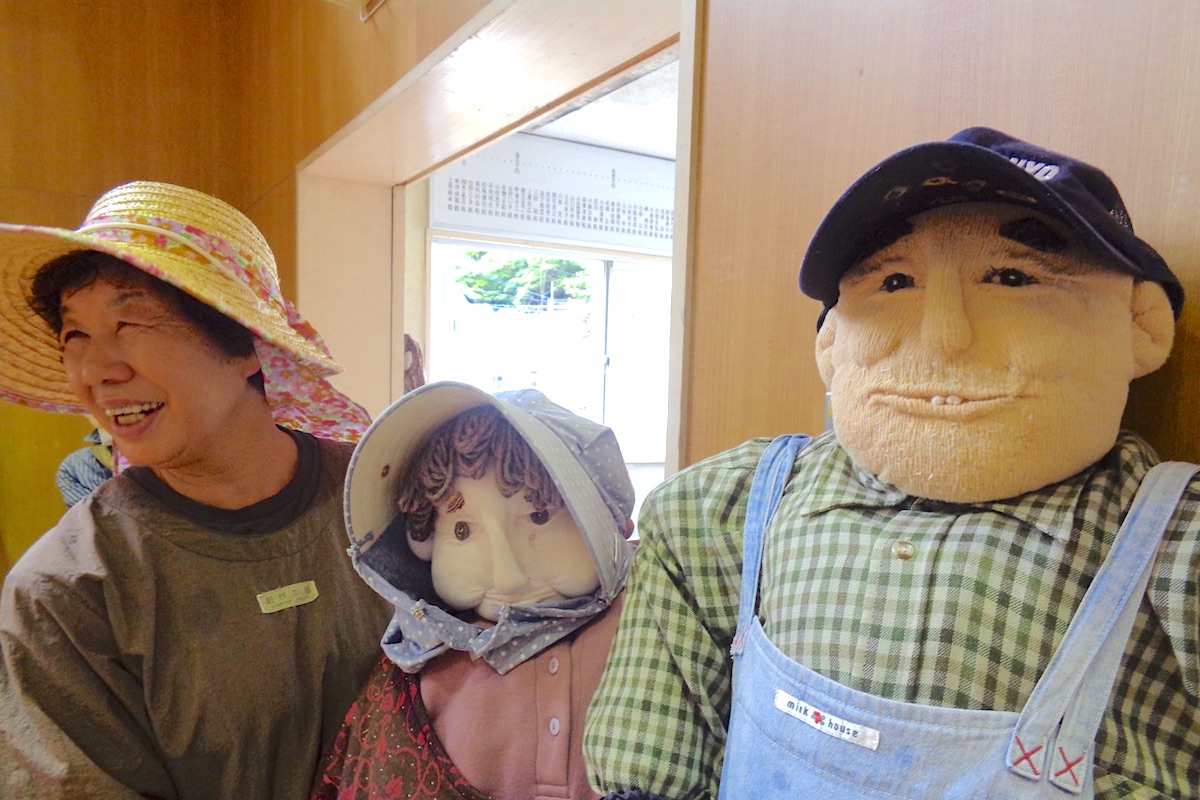 So next time when you visit, if you happen to see one of the figures in the field looking a bit more animated than the rest, don't hesitate to say hello. It's probably Ayano herself, and she would welcome the interaction.
But even if you're not sure it's a real person in the field, say hello anyway, because that friendly, mistaken gesture was what inspired this whole never-ending creation in the first place.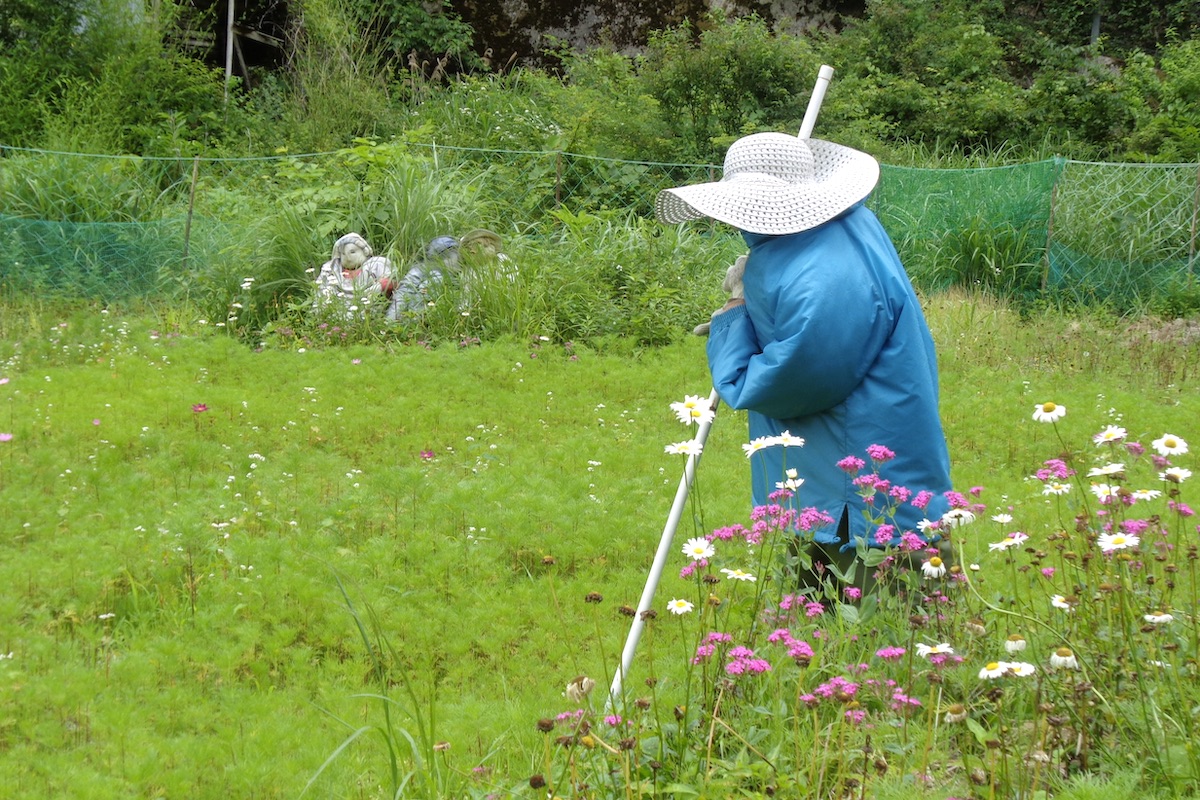 Nagoro Scarecrow Village (Kakashi-no-Sato)
The Scarecrow Village is available to encounter year-round but when visiting, please be respectful that actual people do still live here, and avoid trampling on fields or stepping into private property.
For more information about how to visit the Scarecrow Village, check the IyaTime website:
https://www.iyatime.com/nagoro-scarecrow-village
(Text & Photos by: Shaun Lamzy)