Tastes of Iya at Senkichi – Part 2 | A Vibrant Chef Celebrates 20 Years of Creativity
Miyoshi City's remote Iya Valley is only accessible by twisting mountain roads, and as you descend into the valley along the main route, a hand-made Iya Soba restaurant named "Senkichi" can be found here which offers local tastes, expansive views, and a beautifully arranged interior.
previous post>>Tastes of Iya at Senkichi – Part 1 | A Restaurant in a Hidden Region, where Ninjas also Lurk
Masao Takemoto: owner, chef, and third ninja
Taking a break from his work in the kitchen, I met with Masao Takemoto, who owns and operates Senkichi.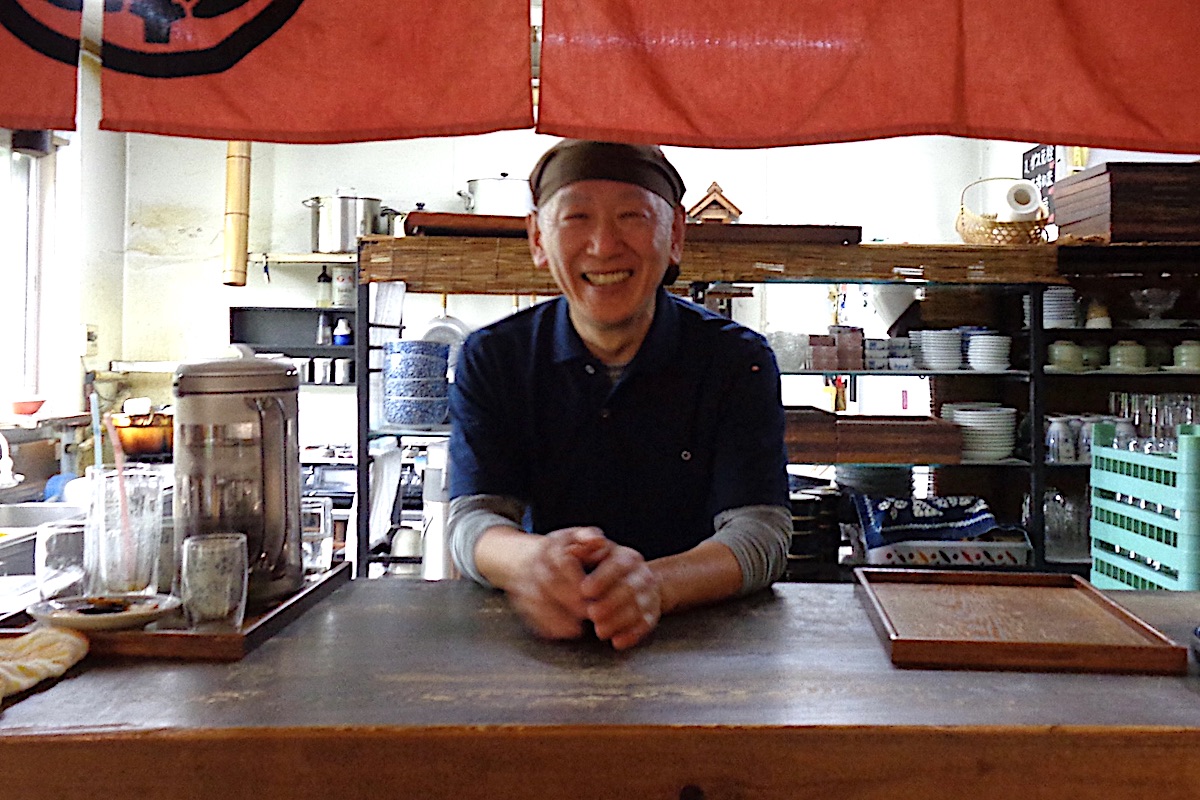 However, my first question wasn't about the food, his career, or the gorgeous interior. "So ahh," I asked, "what's the deal with the Ninjas?"
As described in Part 1, there is a life-sized Ninja figure clinging to the wall outside as well as one hiding within the shadows inside.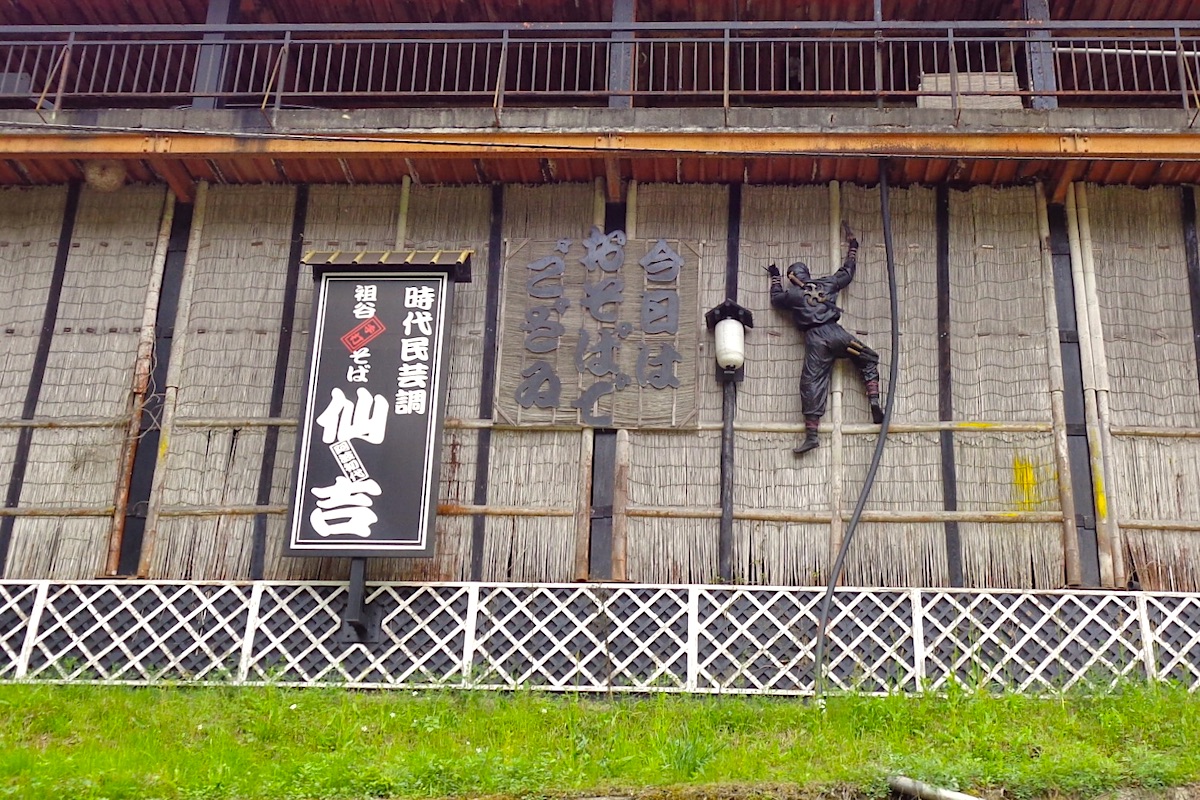 He explained that when people come to visit the Iya Valley they imagine a far off place full of historical Samurai legends and otherworldly sights like the Kazurabashi Vine Bridge, so in wanting to keep with this theme, and in hopes of catching the eye of potential customers, he liked the idea of how Ninja's can help fulfill this fantasy.
But what I also gathered was that Masao is not only a handy and creative person, but also a bit of an "otaku" ("pop culture enthusiast") with a quirky set of interests ranging from Hip-Hop music to science-fiction movies.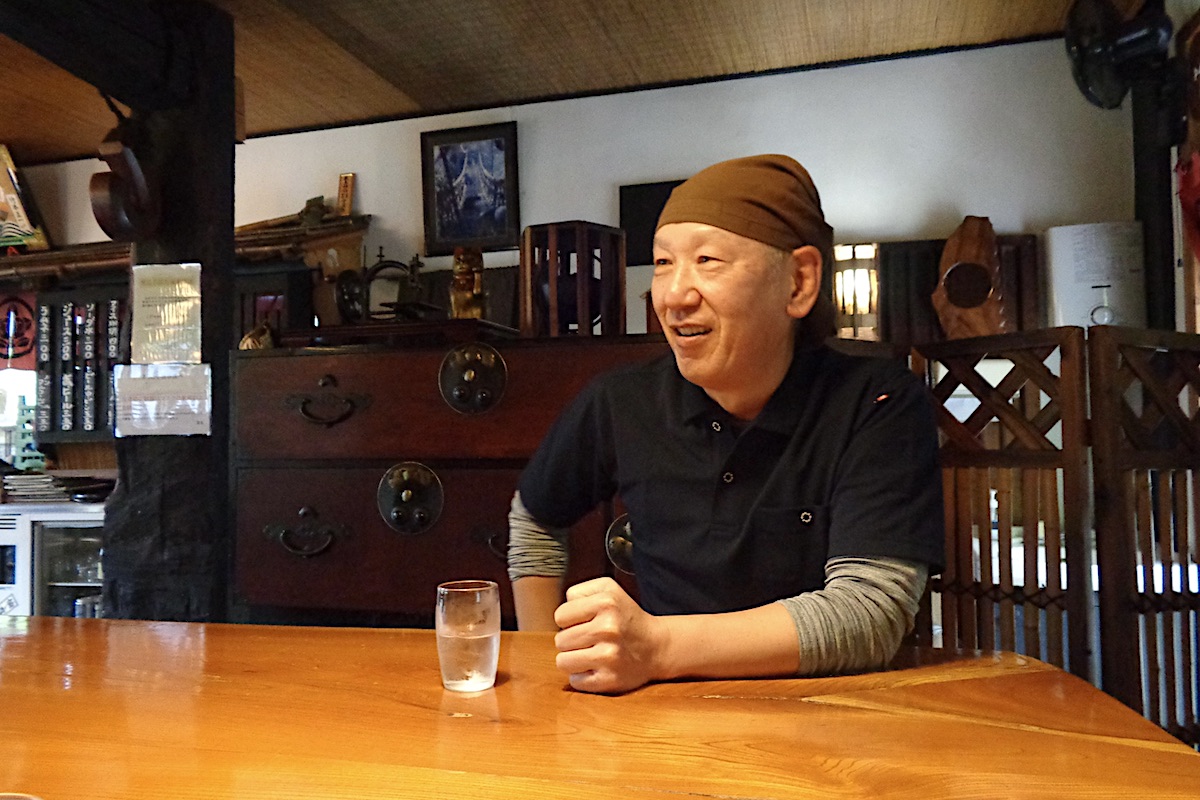 And apparently his idea worked, since not only did many people come because they were attracted by the Ninja outside, but the figure has now become a bit of an Iya landmark for whoever enters the valley.
"Senkichi": From family affections, to life as a chef
Masao explained that the name "Senkichi" was actually the given name of his grandfather, who is originally from the Iya Valley, so the restaurant is dedicated to him.
But most of Masao's younger life was spent in Tokyo where he worked as a cook. However, in the early 2000s he moved to Iya to take care of his ailing father, who lived in the family's ancestral home, and Masao had to considered what he could do here for work.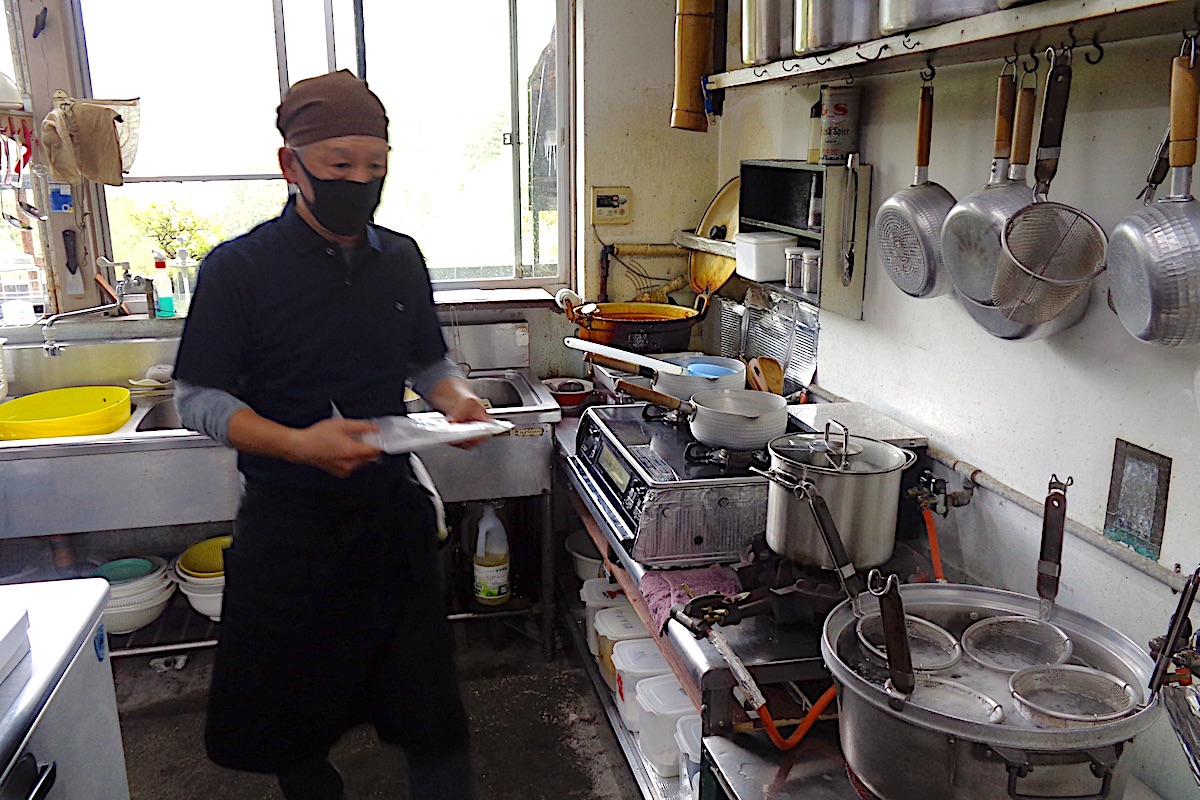 Though he never before owned his own business, he decided to put his kitchen skills to the test by opening Senkichi. As for the menu, he said, "When people think of Iya, they imagine Iya Soba." So he set out to give as authentic of an experience that he could create in both taste and style, and this month he celebrates Senkichi's 20th anniversary.
Hands-on skills influenced by his father
It was surprising to hear that the splendidly reformed interior design of Senkichi was mostly done by Masao himself. And the lovely "irori" room off to the side which features a traditional floor hearth was the idea of his father, so the space has a particularly sentimental attachment for Masao.
And for sure, not only is the interior of Senkichi is pretty spectacular, but the attention to detail is impressive. Chock full of lovely antiques, it is also structurally equip with massive wooden beams taken from old houses, and the thick tables were made with century-old repurposed wooden blocks brought in from Kyoto.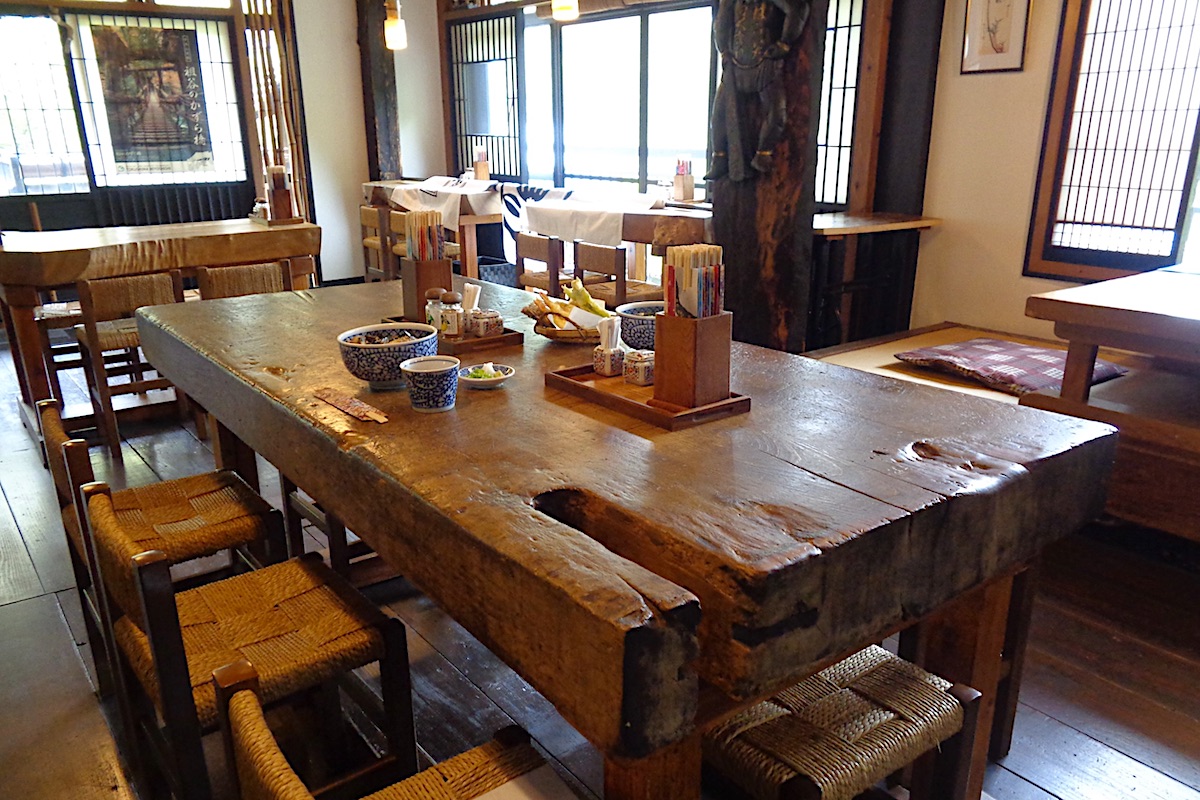 With the help of some friends, Masao explained that he strove to "make a place where people can feel the atmosphere of the deep mountains, while also making the best use of the achievements of our ancestors." 
Experiencing the talents of the owner
Understandably, Senkichi is not only popular with Japanese tourists coming to the Iya Valley, but it has also developed a particularly strong reputation among visitors from overseas. The menu is available in both English and Chinese, and aside from being charmed by the food and photogenic interior, being that Masao traveled abroad quite a bit in his younger years, he can also converse with his foreign patrons in basic English.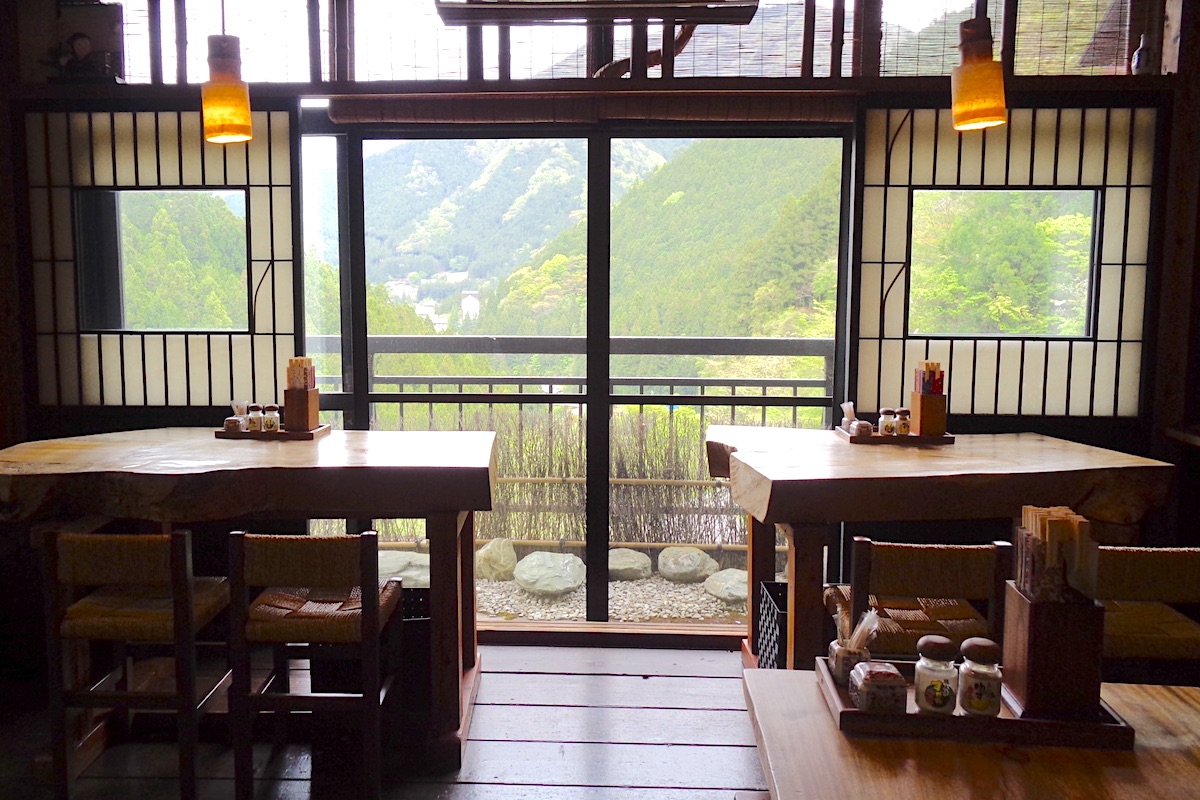 And in one corners of the restaurant was a small sales display, upon which hung a variety of jewelry and accessories, and I was further surprised to learn that Masao made them all himself out of local deer antlers.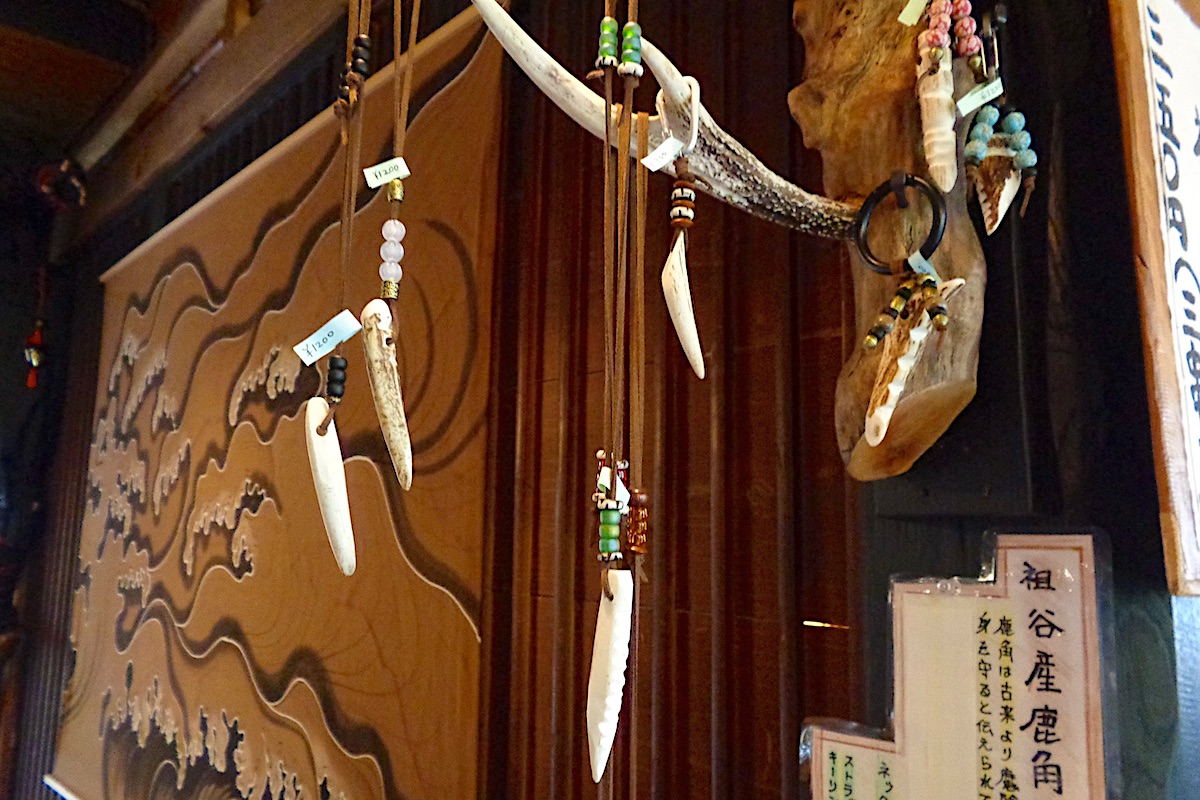 So on top of being an interior designer, handy-man, and artist, this jack-of-all-trades is of course also an accomplished chef, and in Part 3 we sample some of the tastes on offer at this truly engaging restaurant. 
Senkichi
仙吉
Open daily for lunch 11am-4pm
Closed Thursdays*, and closed in winter from early December to end of February
*may be closed occasionally on other days
For more info in English, check the listing for Senkichi on the IyaTime website:
https://www.iyatime.com/Senkichi
323-3 Oinouchi, Nishi-Iya-Yamamura, Miyoshi City, Tokushima Prefecture
Tel: 0883-87-2733
(Text & Photos by: Shaun Lamzy)