Community Builder Hideo Ichioka – Part 3 | The Mountain Tit-bird Library
After spending his younger adult life in the big city, Hideo Ichioka moved back to his rural hometown in Miyoshi City's Iya Valley about 30 years ago, and since then he has continually made efforts to make his community a more enjoyable and appreciated place to live.
A mountain library
Previously, Oku-Iya (the Deep Iya Valley, also called Higashi-Iya) only had a small library of sorts which was essentially just a single room. Also, there are no bookstores in the Iya Valley, and even though this is the age of the internet, there are many elderly people who do not use computers here. 
Furthermore, the tangible quality of a physical book is incomparable to a digital version, and a computer screen is also vastly unlike the atmosphere such a collection of books creates.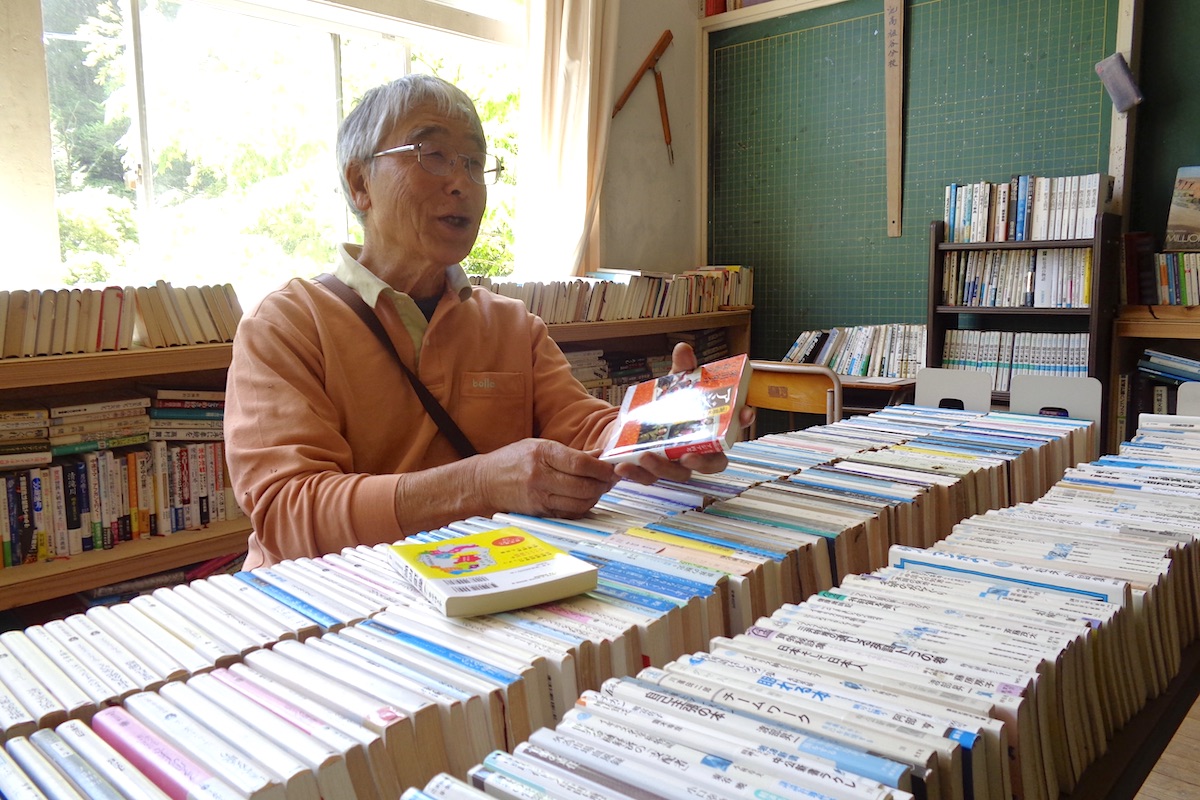 Therefore, having a real library for the people of Iya would be of great significance.
Books gathered from across Japan and around the world
Feeling this need for a library to help enliven the Iya community, about 5 years ago Hideo Ichioka set out to convert the no longer used high school building of Higashi-Iya into a library.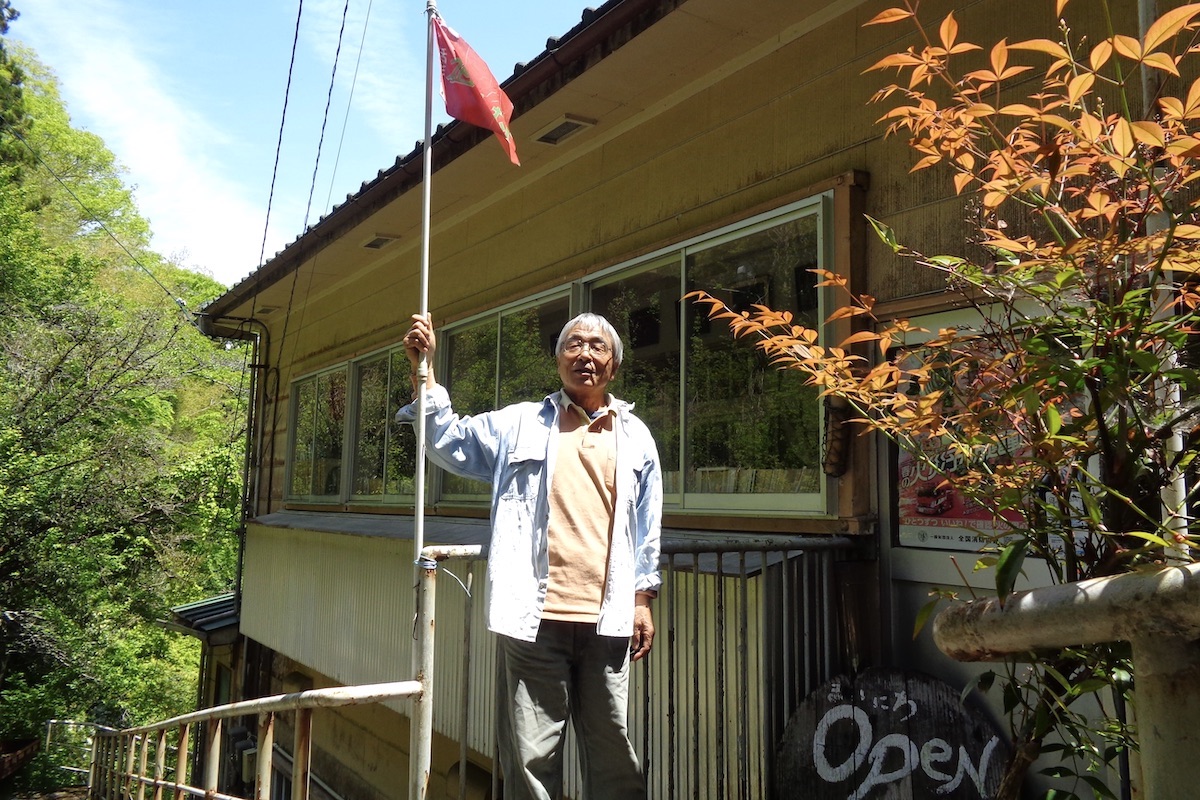 Though the old structure hadn't been in use since the early 2000s, Ichioka was allowed access to the property and he began converting its 10 or so rooms into a functional library open to anyone.
By making an announcement for book donation in his Tengo Shimbun newspaper, which now had a nationwide readership, he was surprised to find overwhelming support for his latest project. As it went, many people from across Japan and even internationally began sending him boxes and boxes of books, despite the often substantial shipping fees.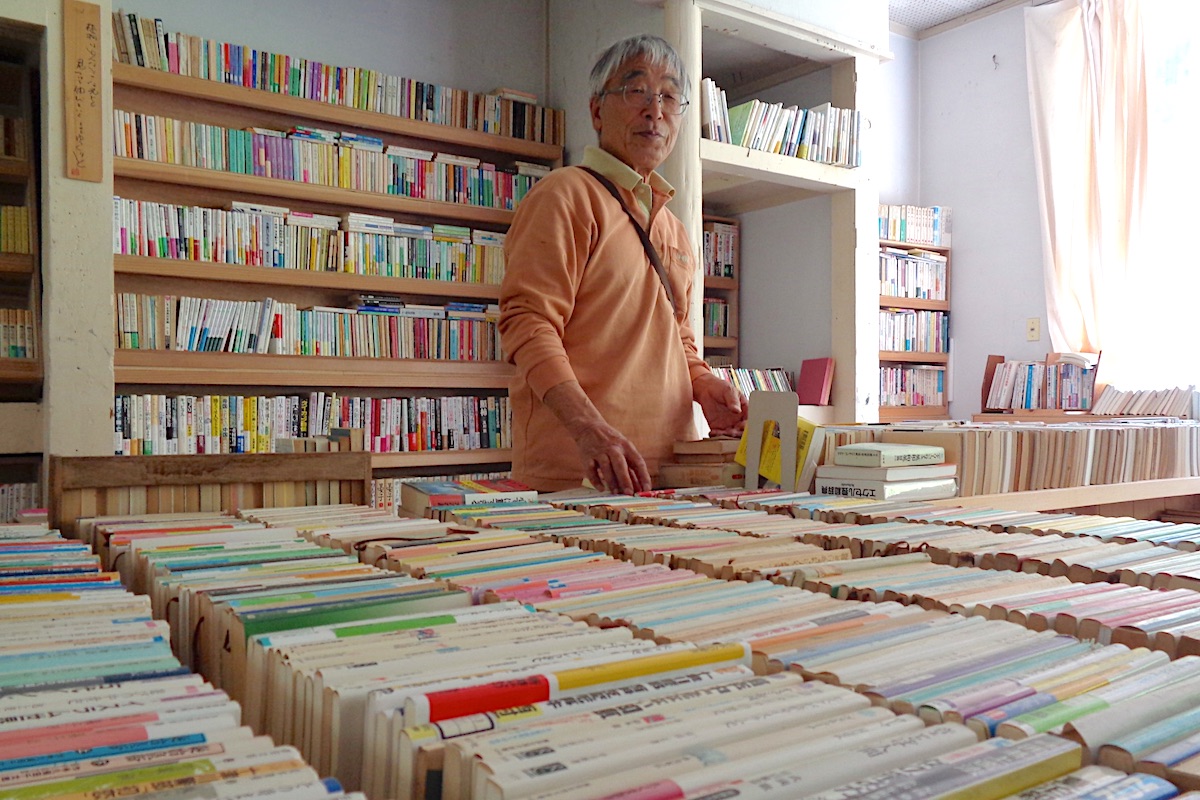 With the help of others, Ichioka spent months cleaning up the old school, arranging spaces with donated furniture, and building shelves for the thousands of books which had been gathered. 
He fittingly called it the "Yamagara Bunko" (Mountain Tit-bird Library), which is for a small type of wild bird that can be found in Iya and is noted for being friendly enough with humans that it will eat directly from your hand.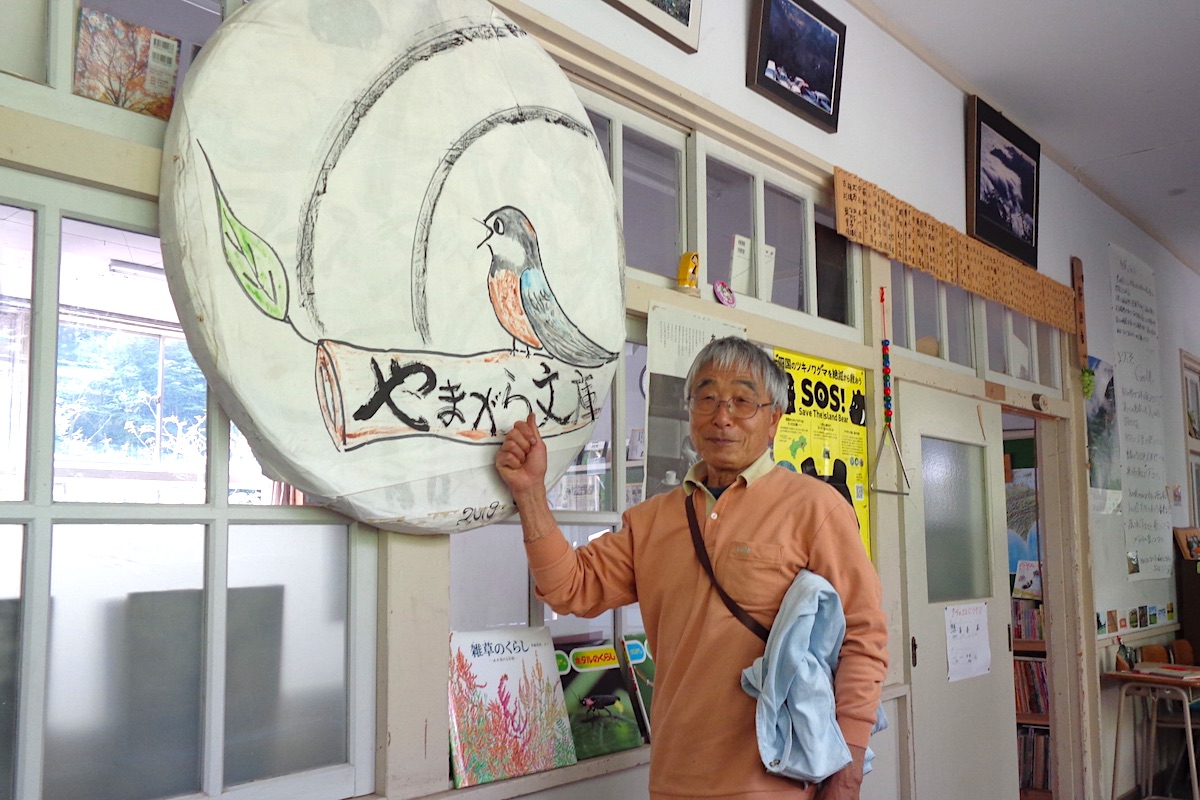 A place for the community
I met with Ichioka for this interview in his "staff room" at the library. He treated me to some coffee and played old jazz records from his vast collection of vinyl LPs on a classic Hi-Fi system.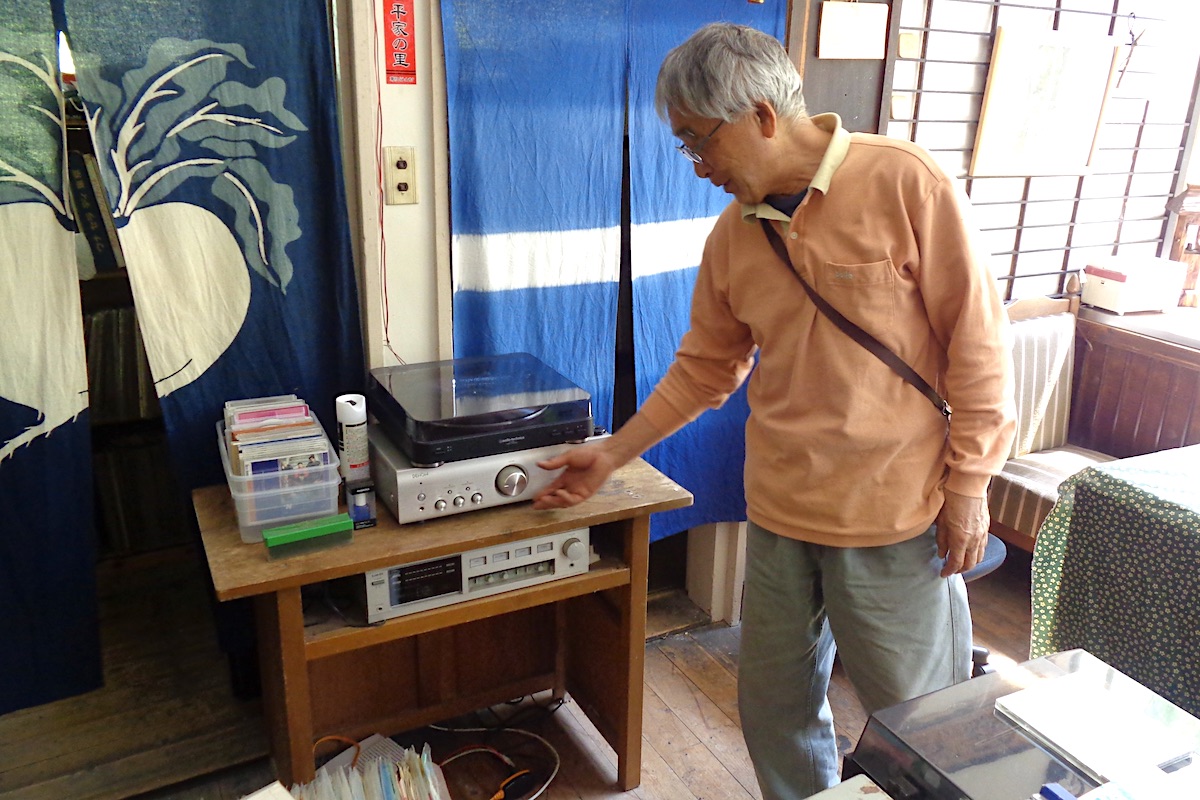 This staff room was actually more like a lounge and hobby room for Ichioka, with not only his favorite books but also a collection of the various crafts that he is known for making.
And being that there aren't many places for people to gather in Iya, his library also operates as a spot for locals to meet, and he hopes to continue expanding it into a place for other cultural activities.
For the children of Iya
Aside from publishing the monthly Tengo Shimbun newspaper and operating the library, Ichioka is also a skilled craftsman and renowned mountain guide in the Iya Valley. 
However, he doesn't only "work" these positions, but he also makes efforts to voluntarily teach the children of Iya about mountain hiking, the surrounding nature, and even woodworking. He said it was his goal to create enjoyment in the local children while also having them feel more connected to all that their environment has to offer. And above all, he wants them to feel proud of their hometown.
One of the other annual activities he is noted for doing (now in its 26th year) is creating a large 7 meter high New Year's "kite" that is displayed in the center of the valley at the end of each December.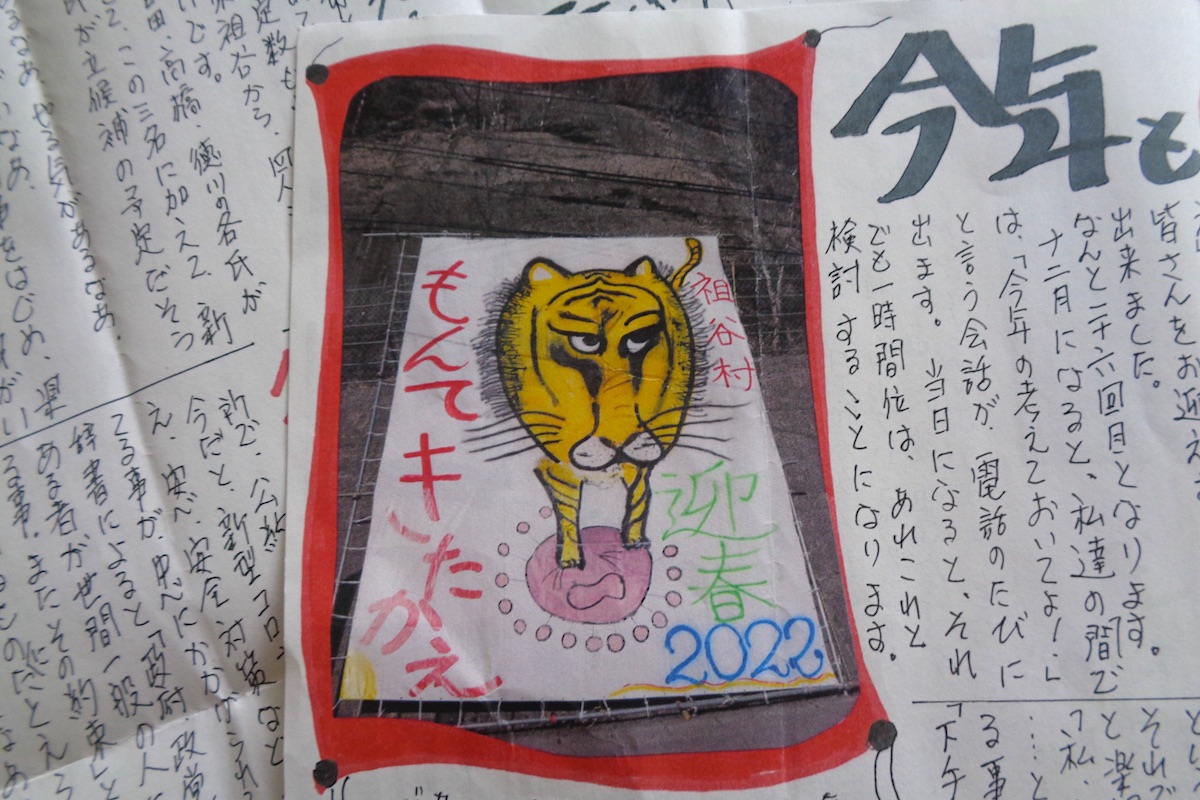 This giant banner announces the upcoming year's Japanese zodiac animal as well as a welcome home message to people who return to Iya to visit their families for the holiday. For Ichioka, these former children of the valley are still part of the Iya family. 
Connecting hearts with nature
As we spoke, the topic of Iya's depopulation continually came up. The decline in rural populations is something that affects nearly all of Japan's countryside towns, but the affects in Iya are particularly stark.
Even though Miyoshi City (where the Iya Valley is located) has made efforts to attract new residents or have old residents who moved away to come back to live in their hometowns, the geographic remoteness and harsh conditions of the Iya Valley has made it rare for newcomers to really take root.
So despite the bountiful landscape, tranquil lifestyle, and the welcoming character of the local people, many if not all of the ancient mountainside hamlets of Iya are in danger of vanishing.
However, in speaking of this inevitability, Ichioka maintained his perpetual optimism. "I would still like to continue offering to not just the local residents but also to anyone who visits ways to experience the beautiful nature of Iya."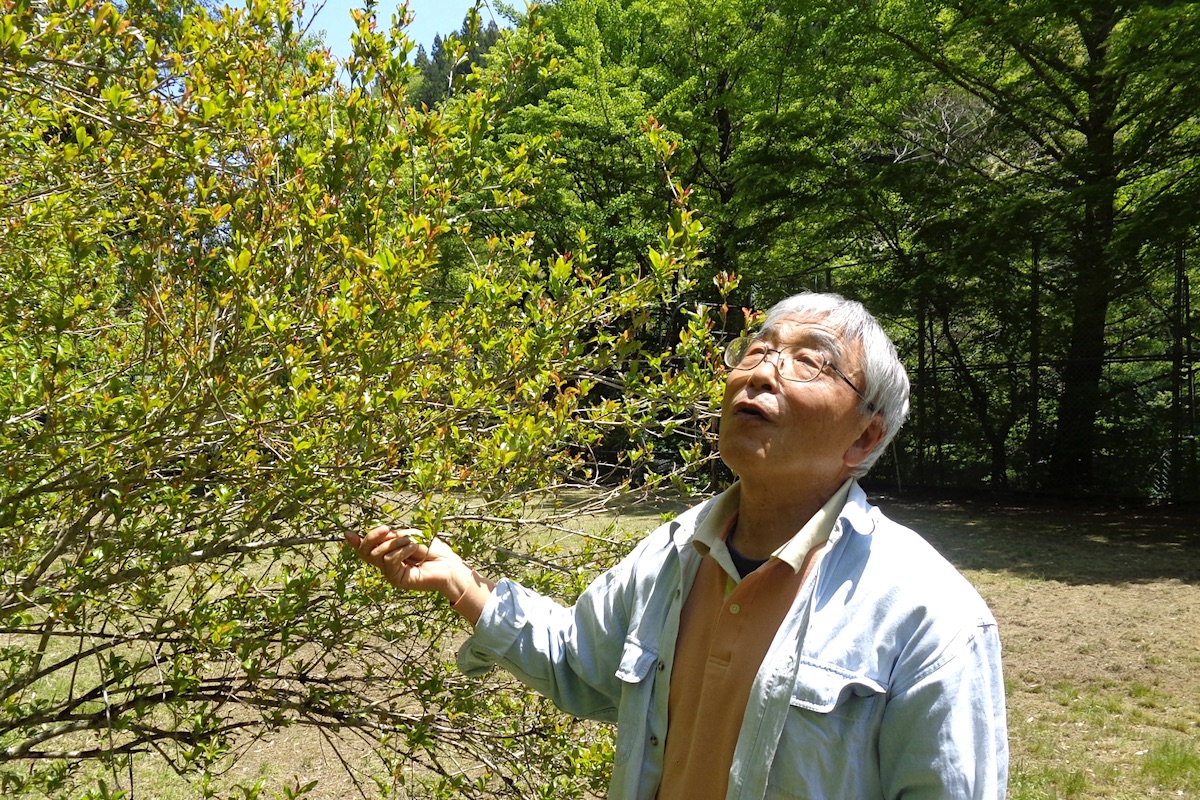 "There are other places where children have social difficulties and can't properly attend school," he explained, "but I would welcome them to come to Iya so that they can hopefully develop inner strength by interacting with the area's natural environment. There are many things that Iya can do." 
For certain, the eyes of Hideo Ichioka, now a senior member in building the Iya community, were still looking in the direction of creating happiness for not only the local people, but for anyone who wishes to allow it.
(Text & Photos by: Shaun Lamzy)