Seeing the "Sea of Clouds" from Mt Kunimi Viewpoints in Miyoshi City- Part 2
Both rare and spectacular, the natural phenomenon called the "Sea of Clouds" ("unkai" in Japanese) occurs when early morning fog settles into a valley and the surrounding mountains peak out like islands. Best viewed around sunrise, two viewpoints upon Miyoshi City's Mt Kunimi offer a bird's eye view into the Yoshino River valley where this wondrous sight often occurs.
From the viewpoint at Kunimi Upper Trailhead (as explained in Part 1), I continued driving out along the narrow logging road to access a different viewpoint.
As it went, at the time I was here I could see that some of the forest was currently being logged, so probably in the future the view will be more expansive with many of the trees cleared away.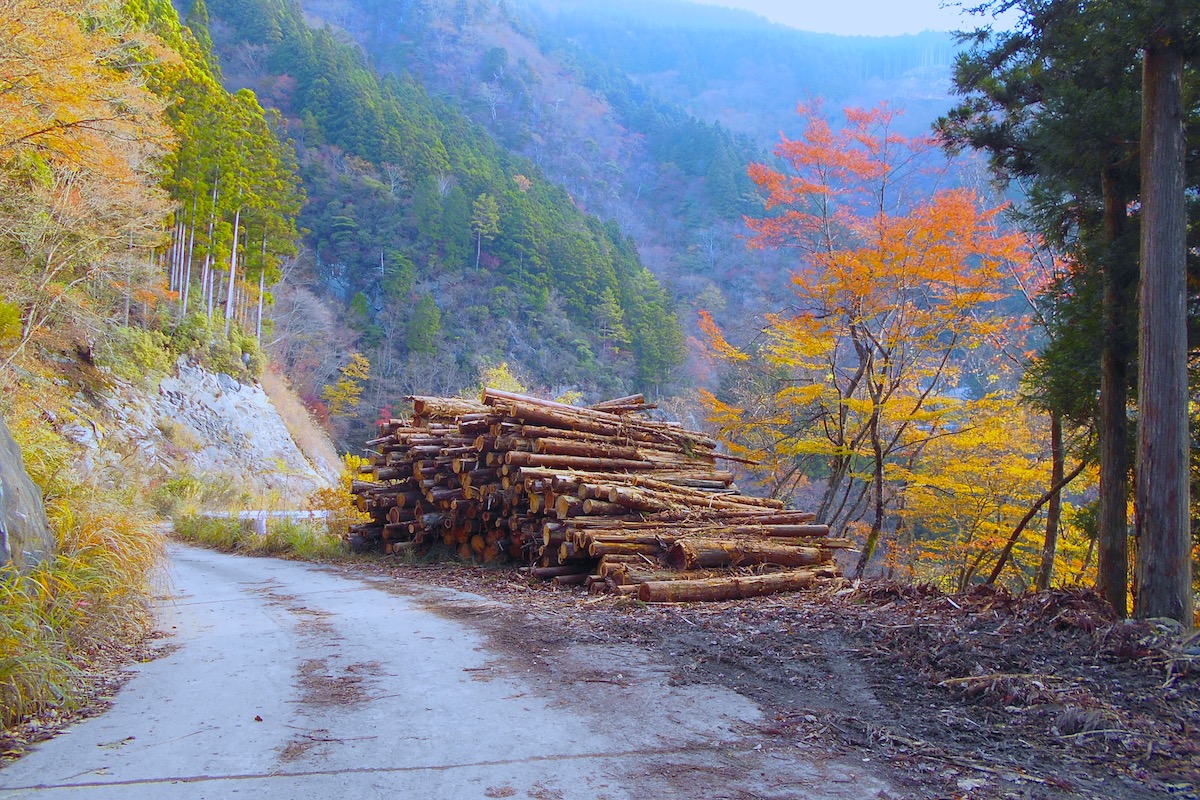 The Old Kunimi Trail Viewpoint
The road along here is a bit rough, but it is paved the whole way, and about 10 minutes from the Kunimi Upper Trailhead viewpoint I reached this other viewing spot which is where the Old Kunimi Hiking Trail crosses the logging road (detailed access directions for here will be given in Part 3).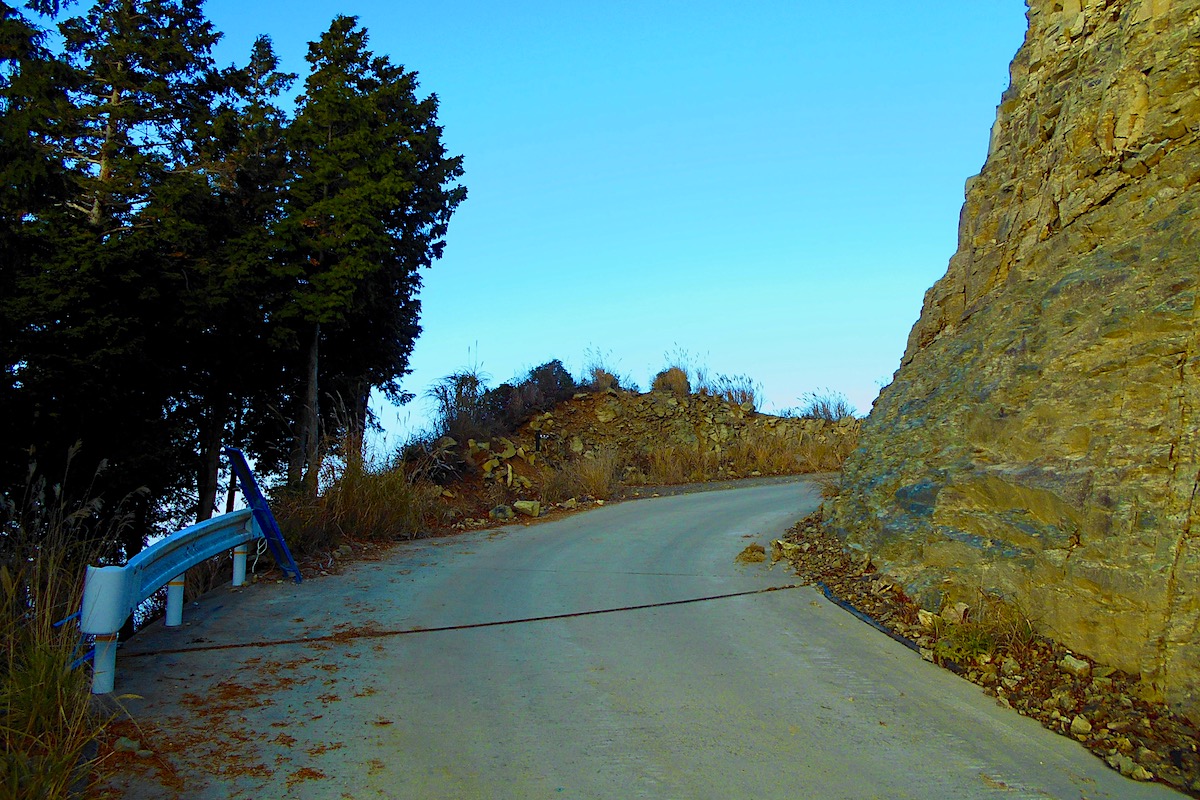 A small brown sign on the left here denotes where the trail comes up from Oboke, but the view of the valley isn't readily seen from the road.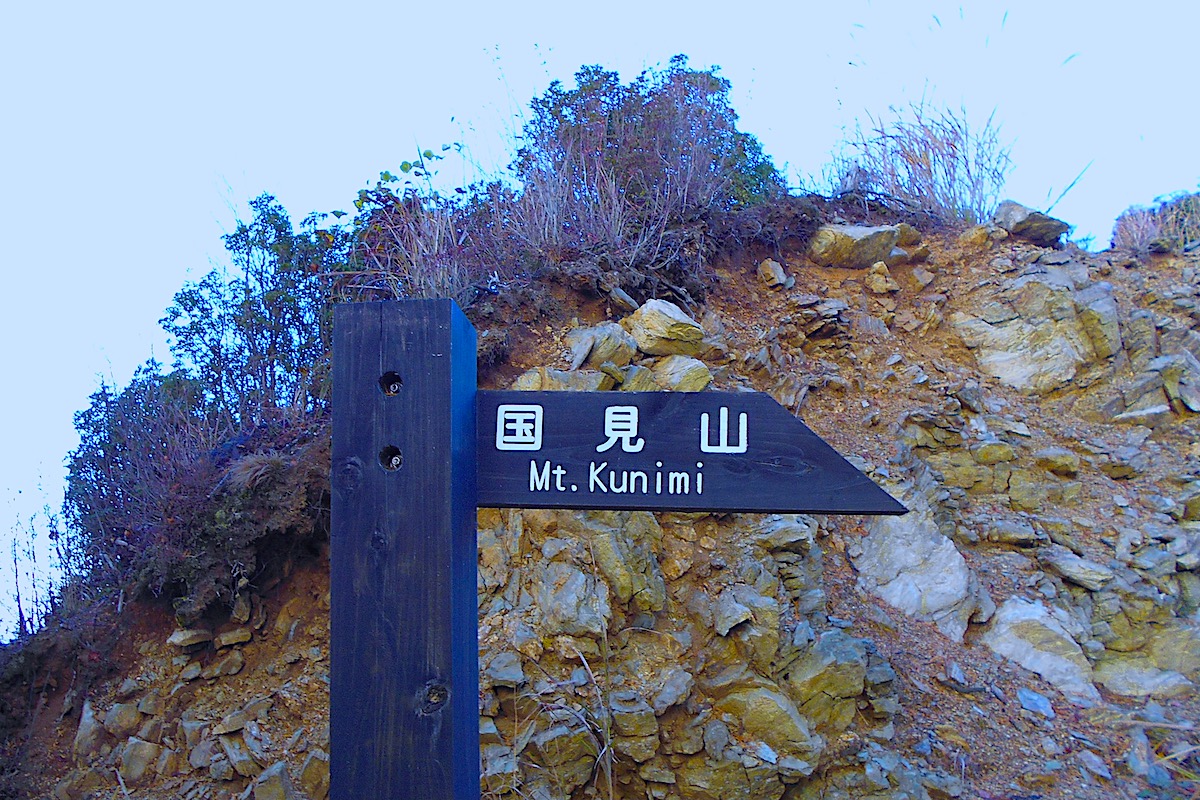 But by climbing up a small mound of rocks just next to the trail sign, the whole valley looking westward and northward comes into view. It was fantastic!
A Panoramic View of the Unkai
On the other side of the valley some mountainside villages could be seen, and the people living there must feel fortunate that they can see the amazing Sea of Clouds whenever it forms right from their front porch!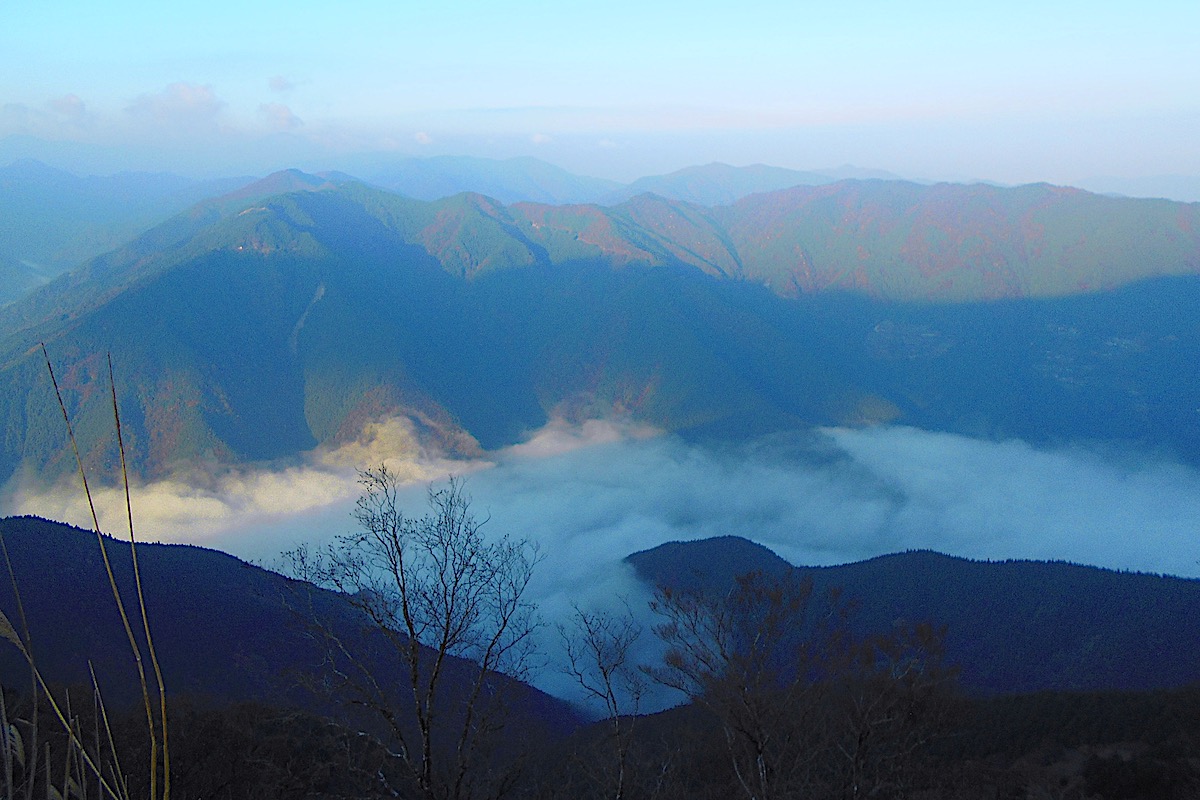 Looking northward, the Sea of Clouds on this day continued to stretch all the way to the Ikeda Town section of Miyoshi City, which is about 12km away.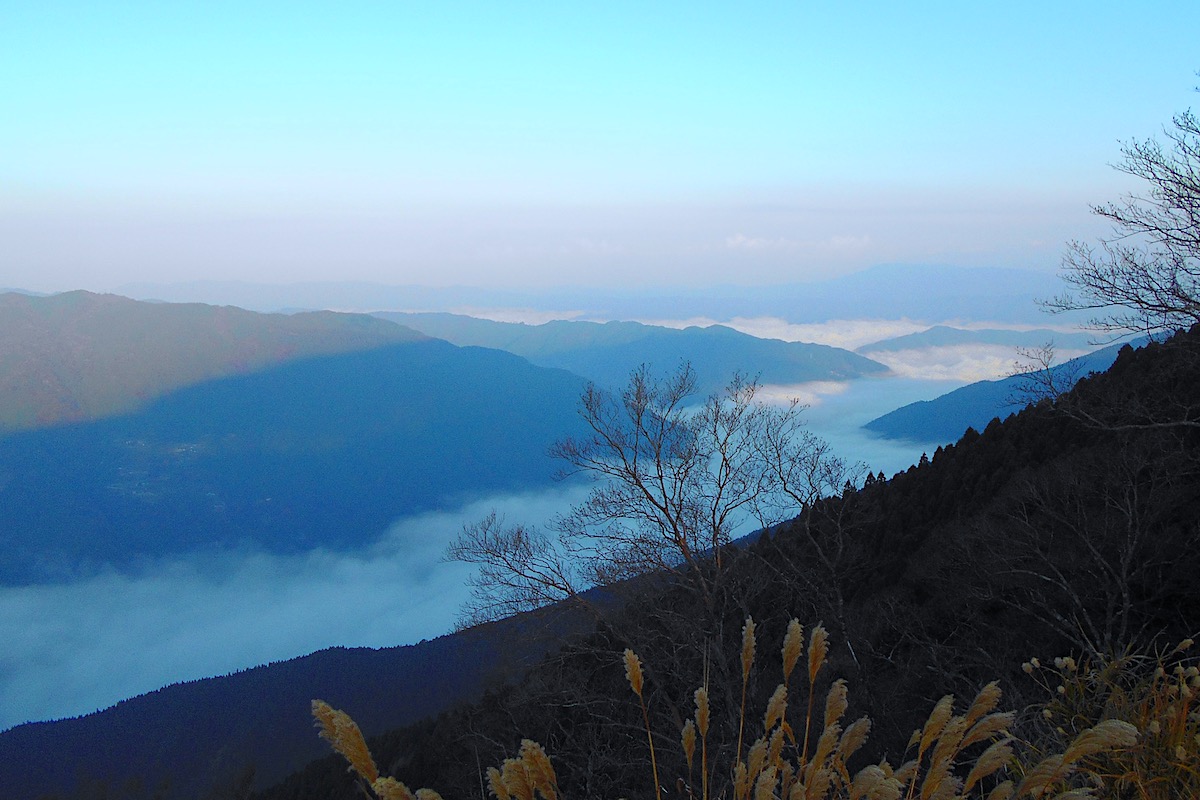 And since this viewpoint on the Old Kunimi Trail is at at elevation of about 1150 meters, it means that it is a full 1000 meters above the Yoshino River below!
For sure, today's Sea of Clouds was pretty thick, but from the viewpoint on the rocks here it is not really possible to see the same southward view as from the Kunimi Upper Trailhead viewpoint.
However, by walking a couple dozen meters back down the road the trees open up a bit and it is indeed possible to see the southward view, and it was equally spectacular!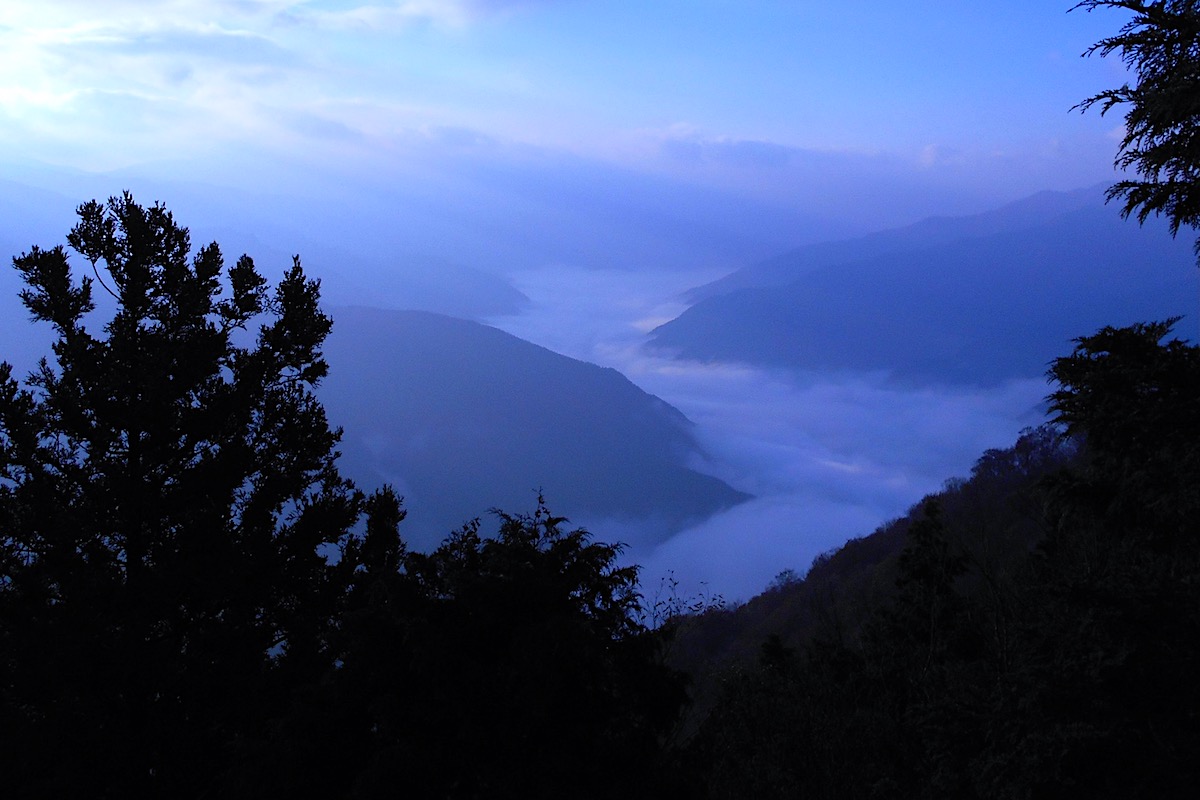 In Part 3 I will explain how to access these viewpoints that are on Mt Kunimi.
For more information in English about Mt Kunimi (including maps which show the road up to Mt Kunimi and hiking trail information), check the Hiking Portal page on IyaTime website, and go to the bottom of the page for info about Mt Kunimi:
https://www.iyatime.com/hiking-portal
(Text & Photos by: Shaun Lamzy)