Enjoying the variety of local tastes at the Oku-Iya Autumn Harvest Festival – Part 2
On November 6th, the 3rd annual Oku-Iya Autumn Harvest Festival was held in the Higashi-Iya (East Iya) section of Miyoshi City's secluded Iya Valley. Featuring a vast range of foods made with natural ingredients produced by the local residents, it was a wonderful way to experience all the down-home tastes of Iya.
The Oku-Iya Autumn Harvest Festival had a wide variety of foods available from several different tents, and I made a belt-bursting effort to try them all.
Traditional Foods Full of Flavor
Firstly, there was all the offerings based on millet. Up on display were some of the millet varieties that were recently picked in the past few weeks, and it was interesting to see them in their natural state before processing.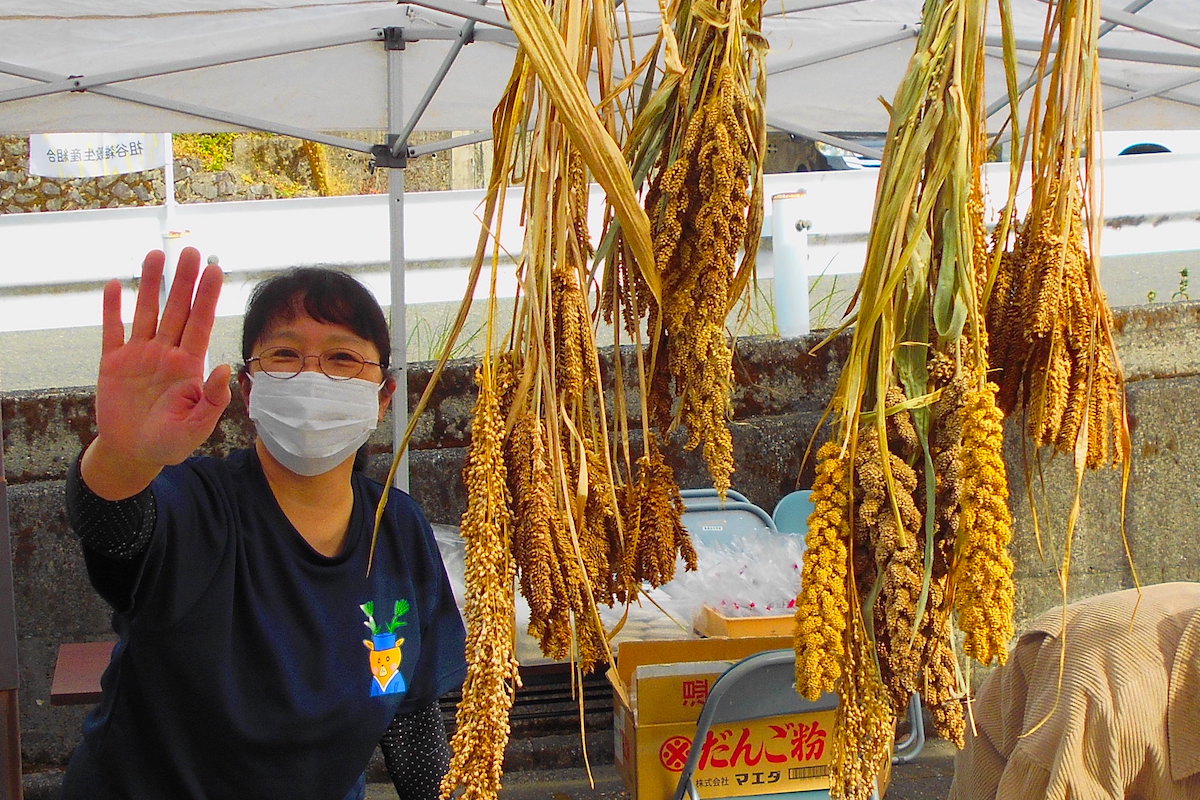 Along with various packages of millet grains for sale (which can be used for your own creations or just simply mixed with rice), there were also breads and cookies made with the millet flour, and I'll explain more about these more modern millet creations later.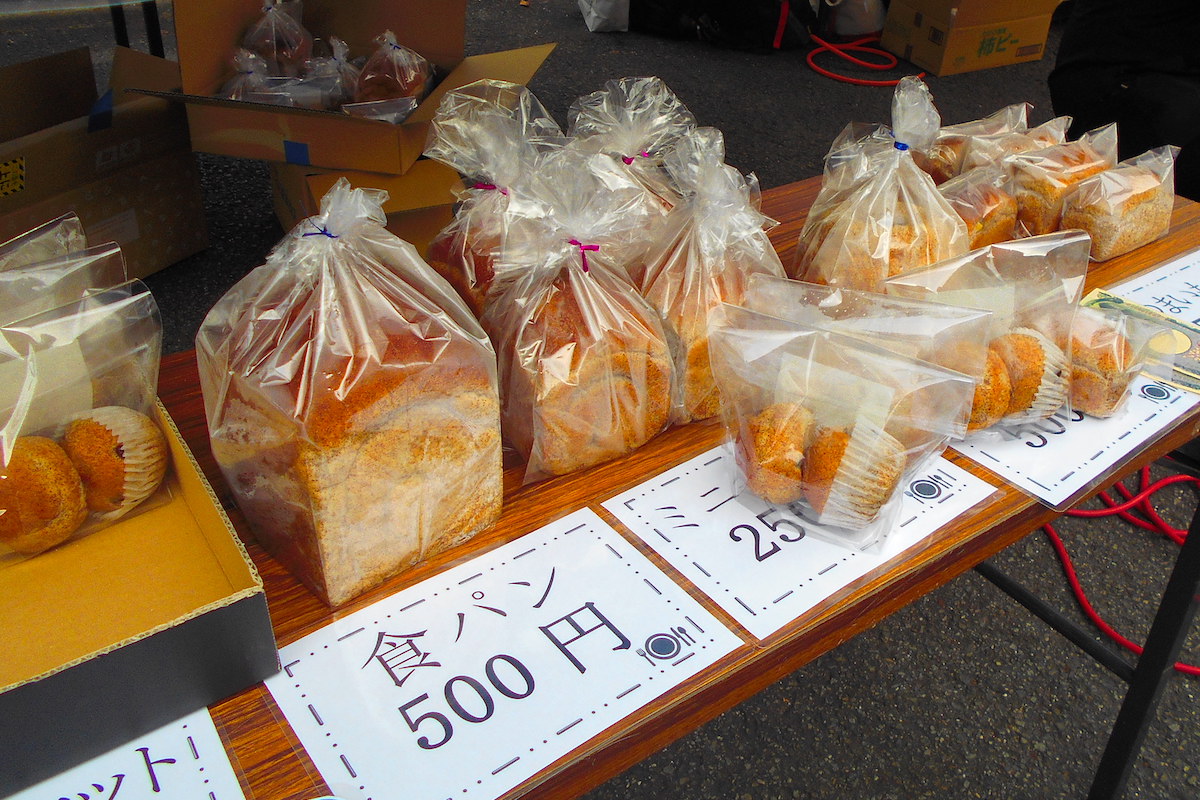 And while the dry millet didn't have much of an aroma, what did instead was the "Hirara-yaki" being cooked up nearby. This traditional dish is only found in the Iya Valley and features many of the local foods, including "amego" river trout, "iwa-dofu" stone tofu, and the small, dense local potatoes.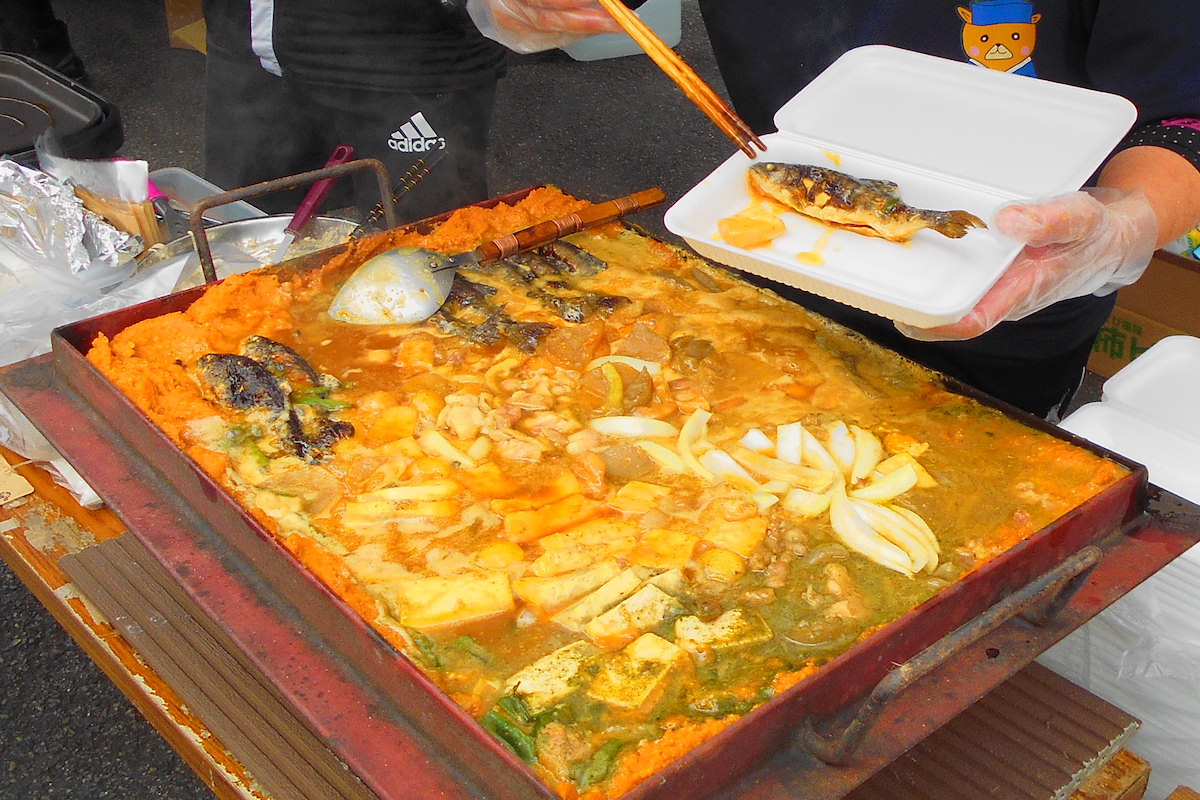 Historically cooked on a large flat stone along the riverbank (but today cooked on a large iron griddle), to prepare "Hirara-yaki" a thick wall of miso paste is built around the edges, then all the ingredients are put inside along with some sake which then seeps into the miso paste and forms a thick stew. Nowadays its rare to find this classic dish, so it was a treat to enjoy.
Sizzling up in the next tent was some of Iya's wild game meat. The local butcher was on hand cooking up some plump sausages made with both venison and wild boar, as well as some croquettes also made with the locally caught game meat.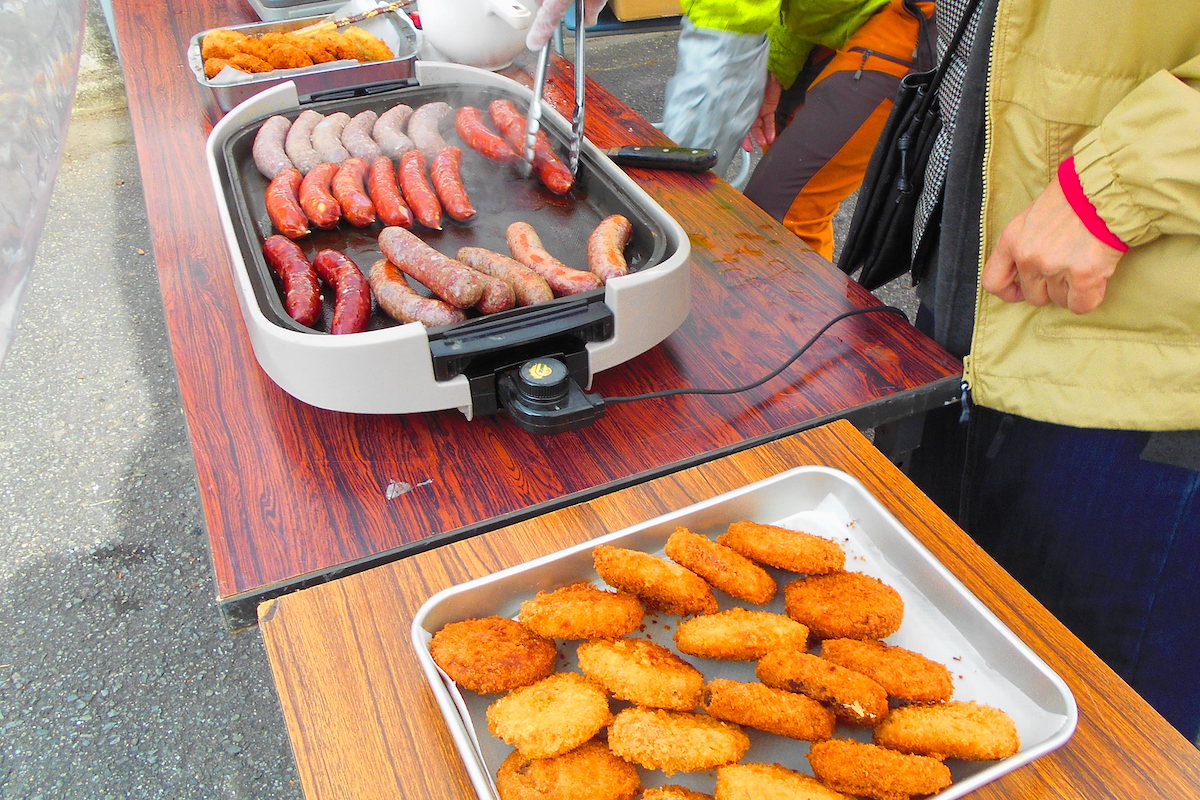 Another game meat creation by Iya's butcher was some flavorful roast ham, which attracted a lot of attention with people trying wild game for the first time. "I had no idea that it would be so delicious", commented one newly created enthusiast.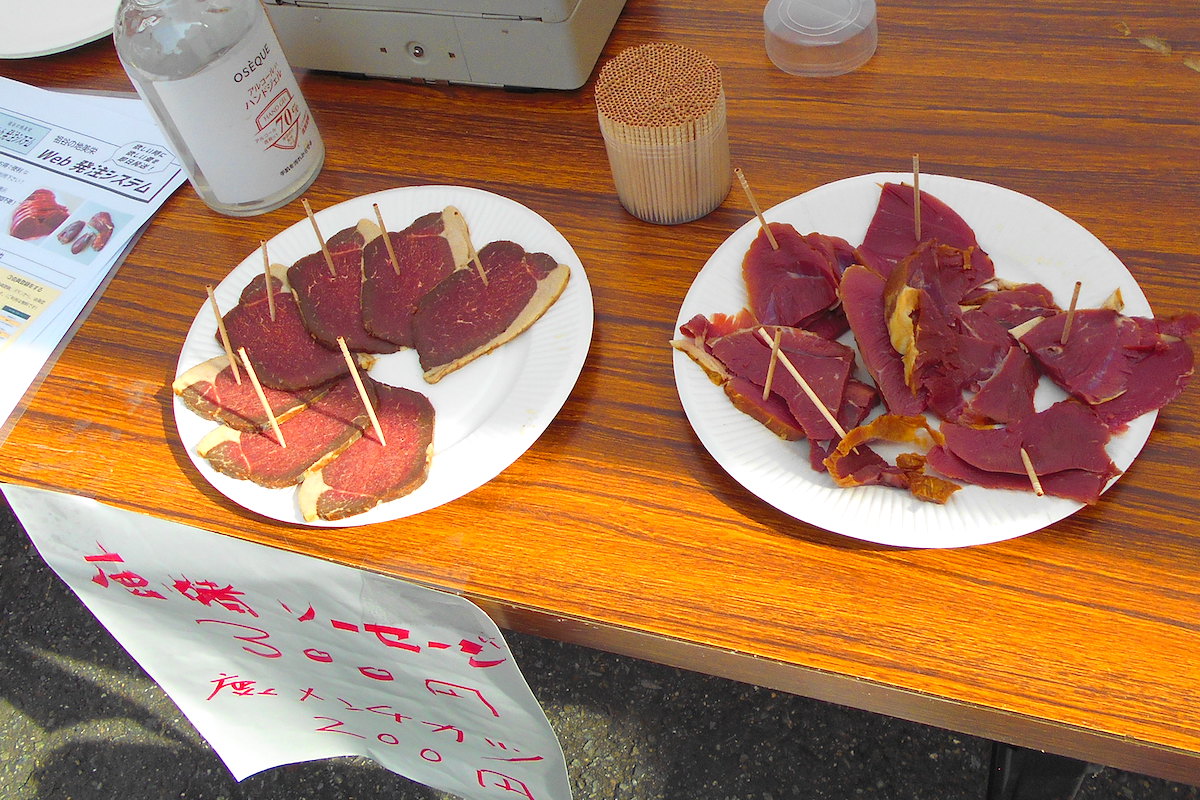 Familiar tastes beloved by locals
A different wild game offering on hand was the local deer curry, and it was as popular as usual, especially with the local kids of Iya.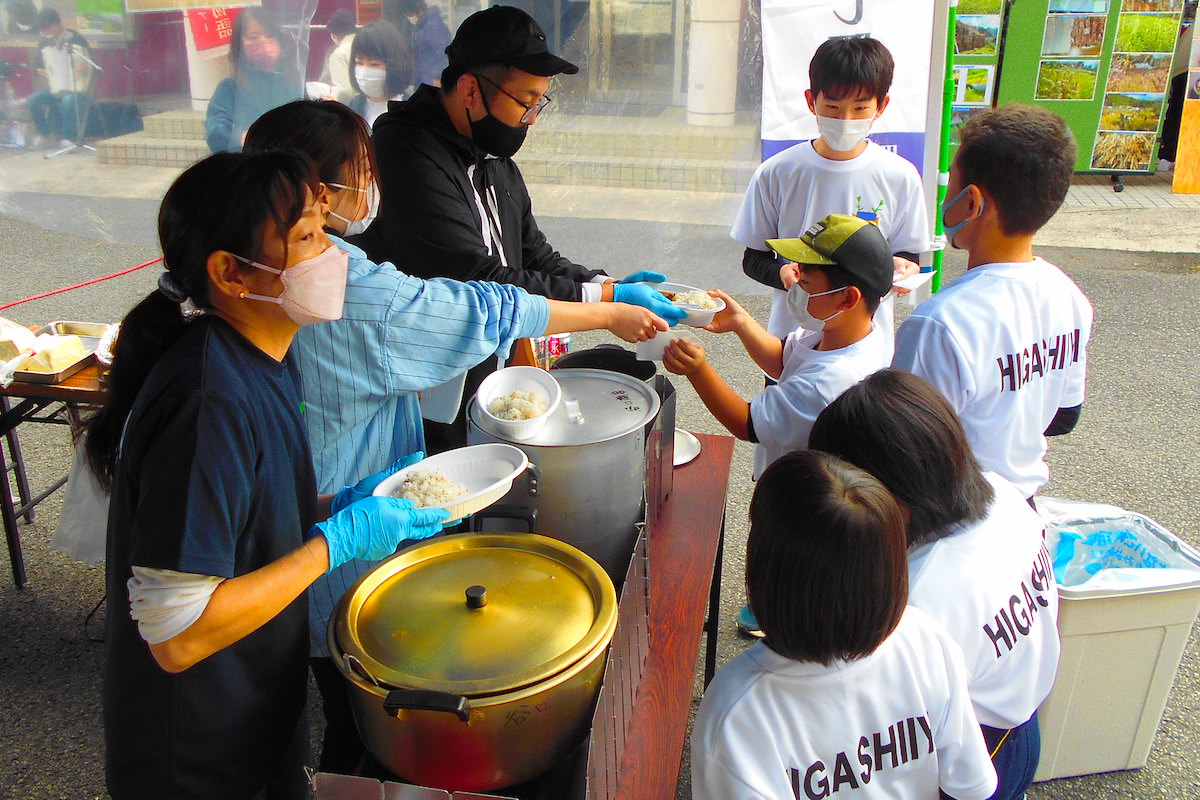 Along with generous cuts of Iya venison, the curry also features heaps of local potatoes and is served with rice that contains some of Iya's millet. The robust taste of this hearty meal is now a staple for Iya people, and is served for lunch daily at the Oku-Iya Hotel Cafe.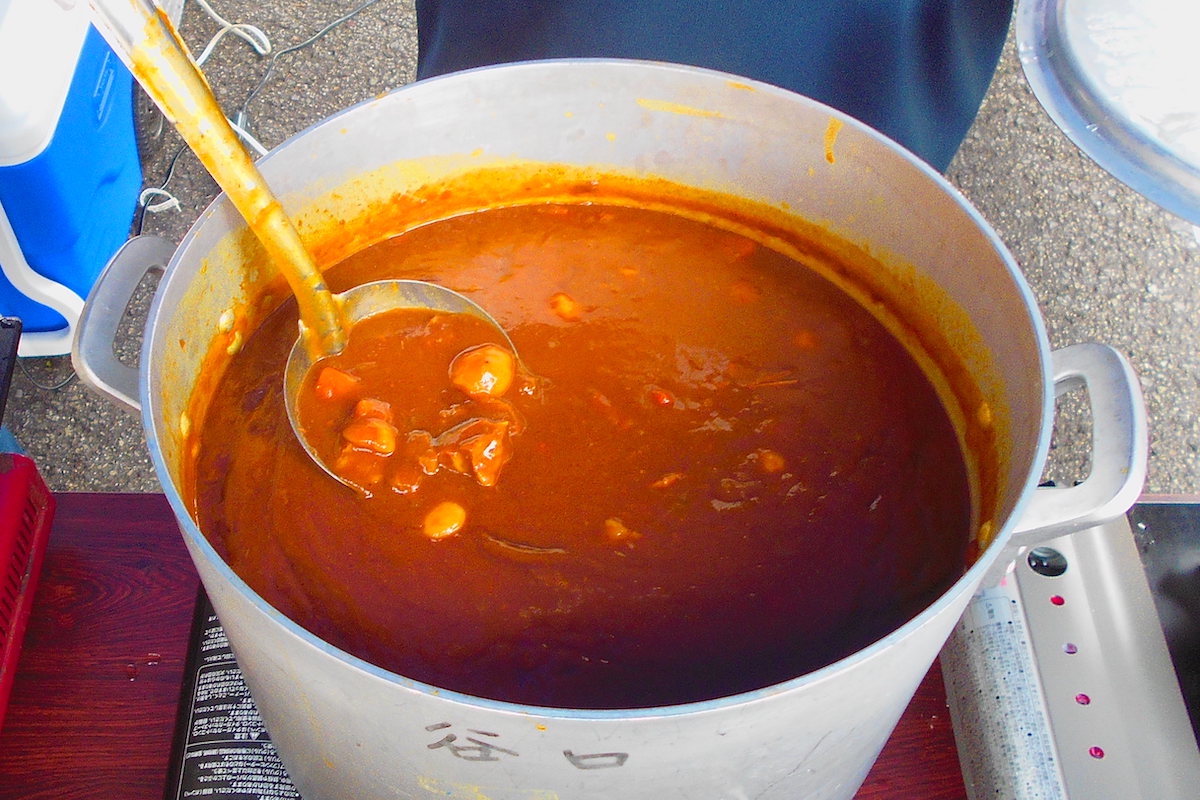 Though I was now getting a bit full, I had to make some more room to enjoy the local soba (buckwheat). Like with millet, buckwheat is one of the few crops that grows well in the traditional mountainside farms of the Iya Valley, and Iya Soba has achieved a famed status among soba connoisseurs nationwide. 
Soba noodles, both in packages and in soup, were being served up by legendary local soba-master Ms. Tsuzuki, and her hand-made soba quickly sold out due to its popularity.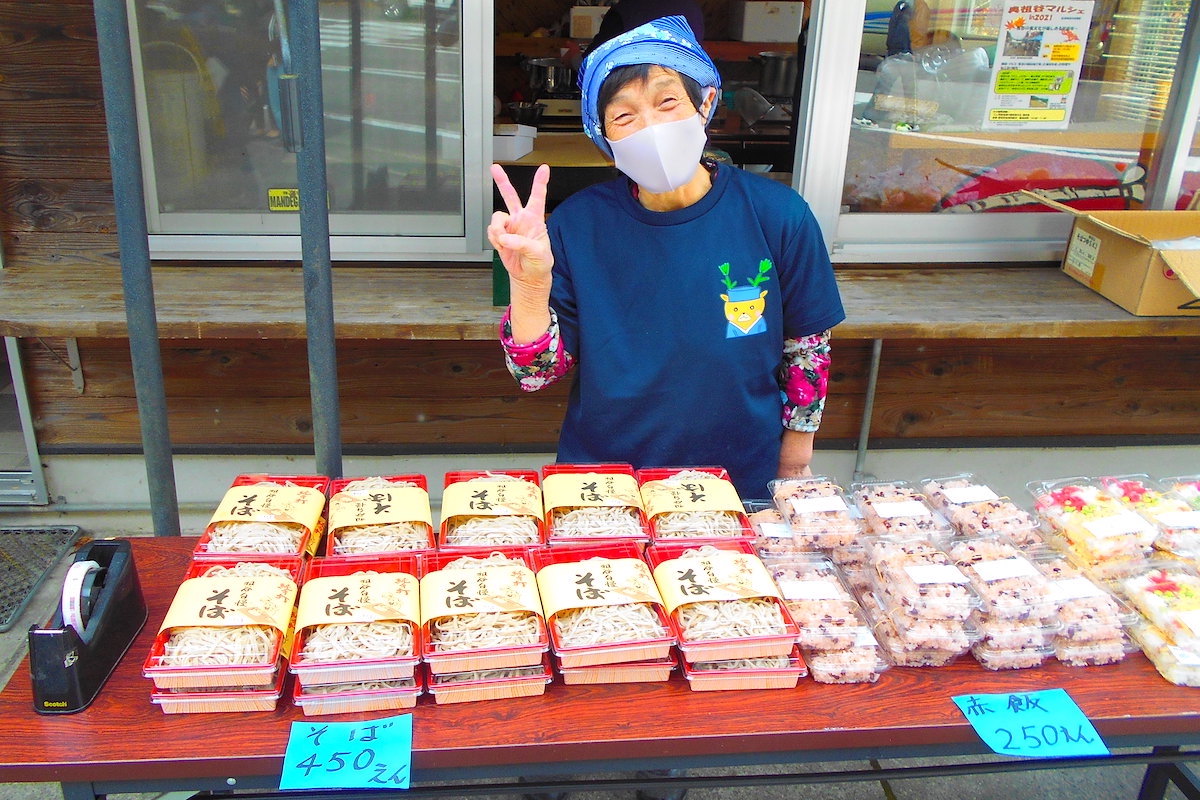 In particular, the elderly visitors we especially pleased with the taste, and commented, "I love eating 100% real soba like this". And of course, the kids of Iya all had their fair share of the soba noodles as well.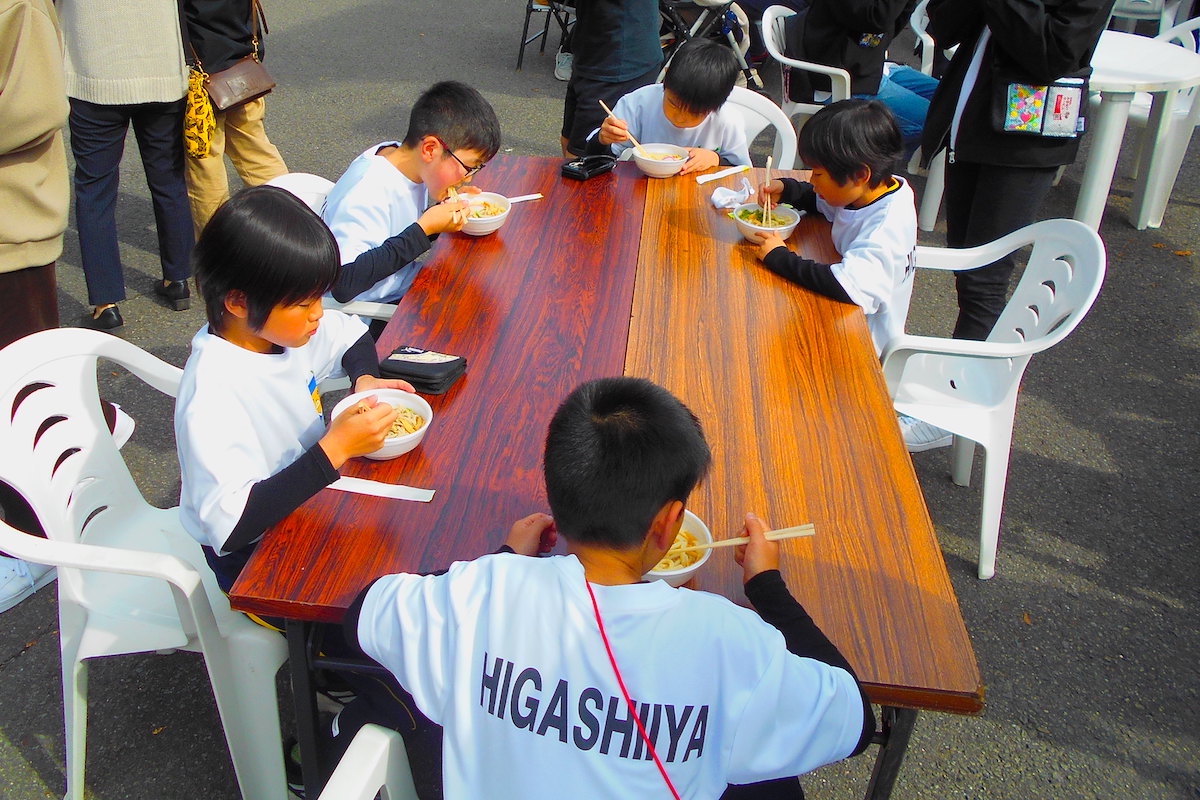 In Part 3 I'll explain some of the more modern offerings on hand at the Oku-Iya Autumn Harvest Festival.
For more information in about visiting the Iya Valley, check the IyaTime website (in English):
(Text & Photos by: Shaun Lamzy)