Enjoying the variety of local tastes at the Oku-Iya Autumn Harvest Festival – Part 1
On November 6th, the 3rd annual Oku-Iya Autumn Harvest Festival was held in the Higashi-Iya (East Iya) section of Miyoshi City's secluded Iya Valley. Featuring a vast range of foods made with natural ingredients produced by the local residents, it was a wonderful way to experience all the down-home tastes of Iya.
Now in its third year, the Oku-Iya Harvest Festival has its foundations with the traditions of millet cultivation.
Due to the harsh growing conditions of the Iya Valley which is unsuitable for rice production, for centuries the people of Iya have grown various types of millet as one of their main staple crops.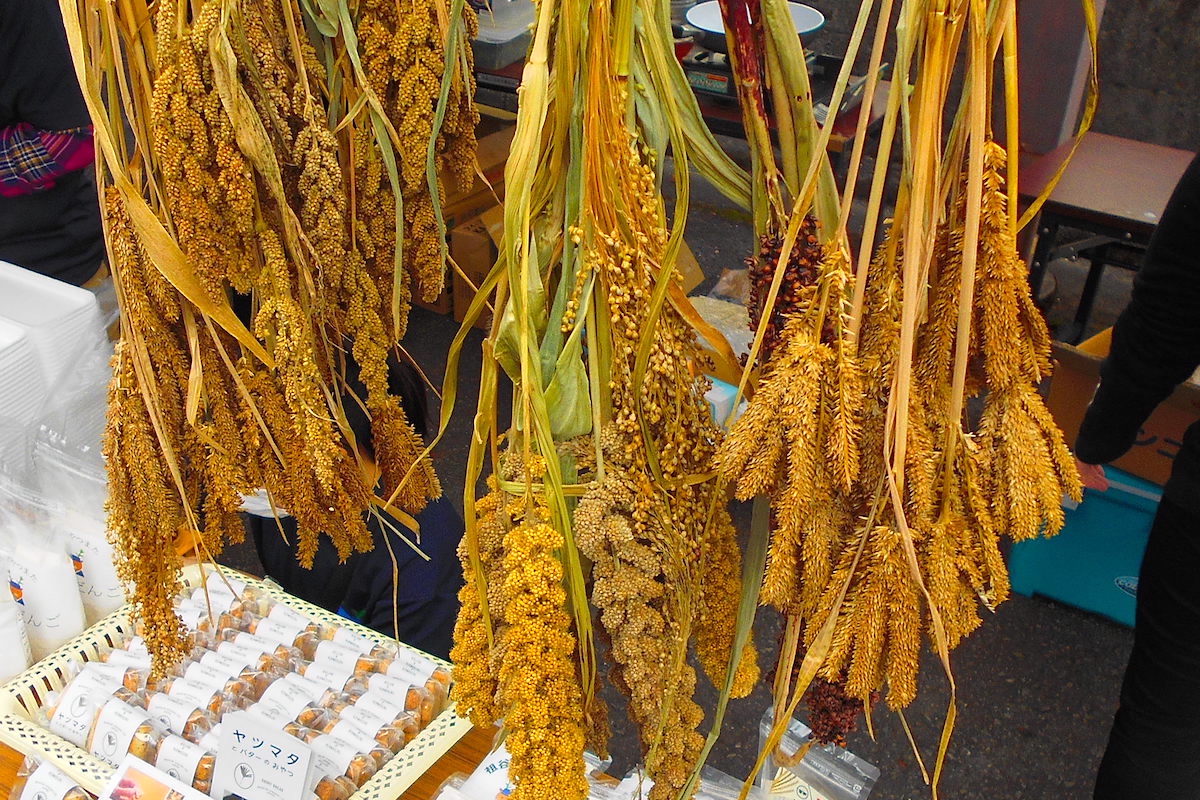 In recent times, however, the cultivation of millet has been gradually decreasing due to changing food cultures and increased availability of food grown elsewhere. But in the past few years a revival of the millet consumption has emerged as people realized how surprisingly healthy and tasty these hearty grains actually are. Accordingly, the Higashi-Iya Millet Production Association was established to preserve this endemic tradition.
Sharing the Harvest
In an effort to promote the tastes of millet, the Millet Association teamed up with various organization including the local Chamber of Commerce, the Women's Association, the local elementary and middle schools, and Iya's Wild Game Butchery to produce this now Annual Harvest Festival with hopes to share the wonderful tastes of Iya.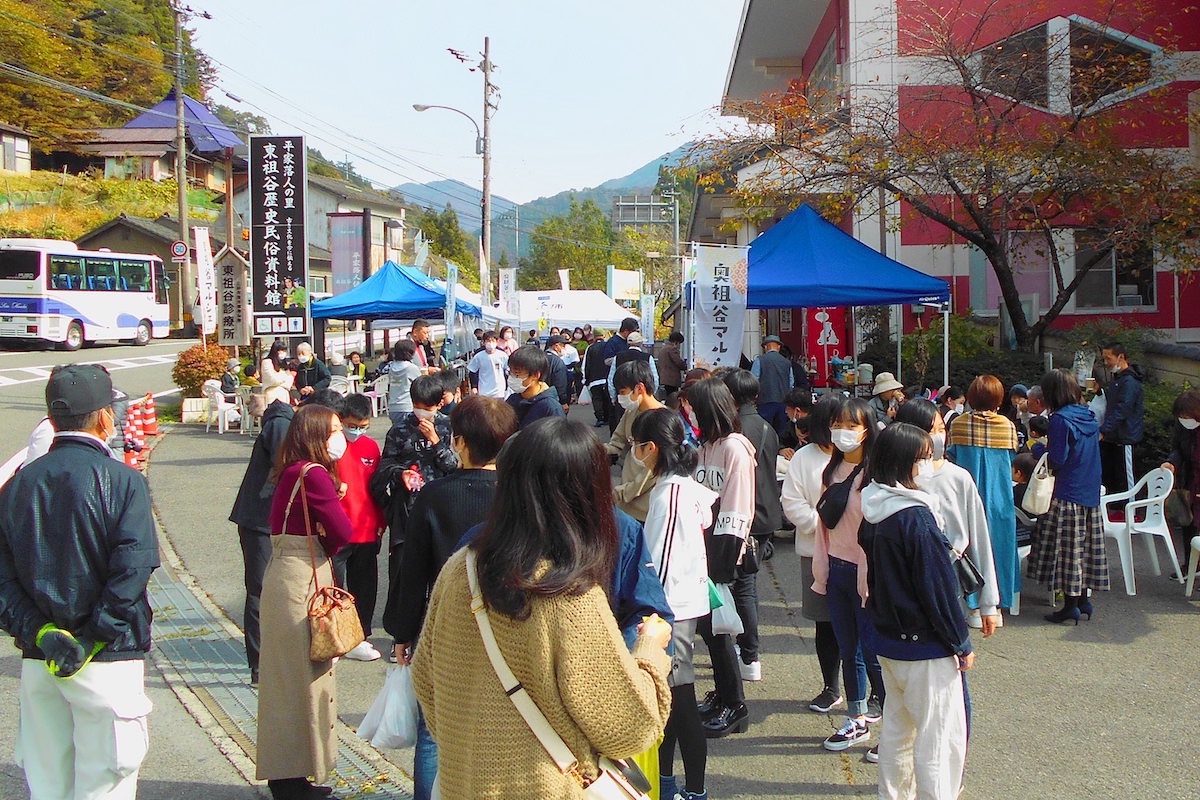 On the day of this year's event, all the local staffed wore t-shirts pictured with the Iya's millet mascot "Shika-maru", which was designed by the elementary school students and is of a local deer which has millet sprouts for antlers.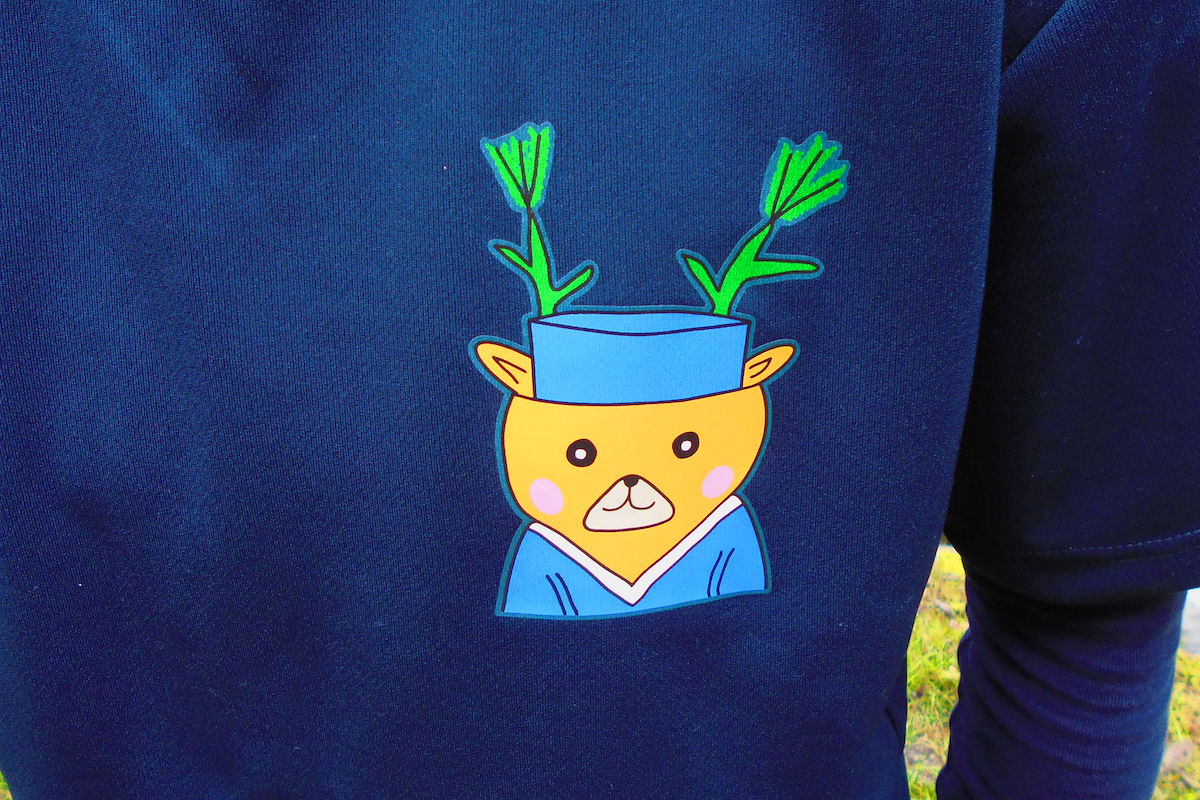 A Bounty of Flavors
Several tents were set up for the event, each of which offered a variety of locally sourced and prepared meals as well as other hand-made wares.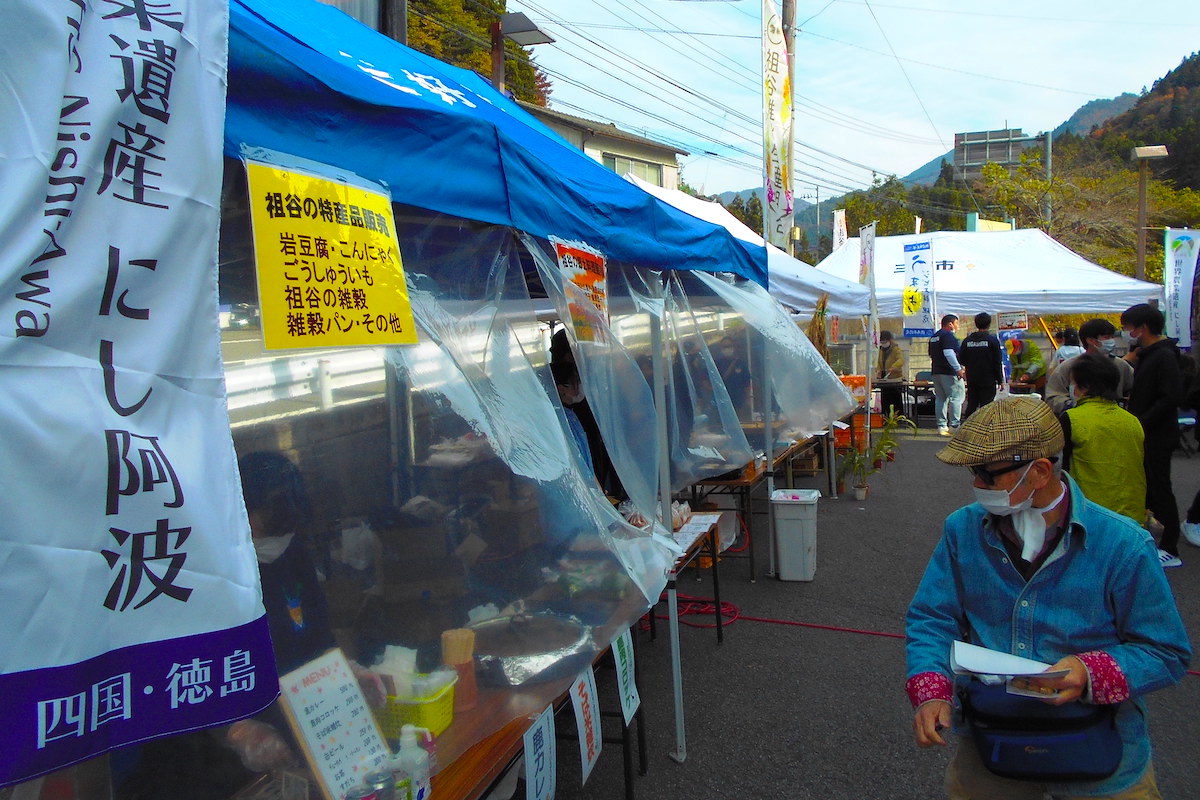 From breads and sweets made with millet, to sausage, curry, and croquettes all made with wild game meat, an ample appetite was indeed needed to sample all that was on offer. Also available were some of the valley renowned dishes including Hirara-yaki (a miso-based mixed stew), Iya Soba (buckwheat noodles and porridge), and Iwa-dofu (Iya's famous "stone" tofu).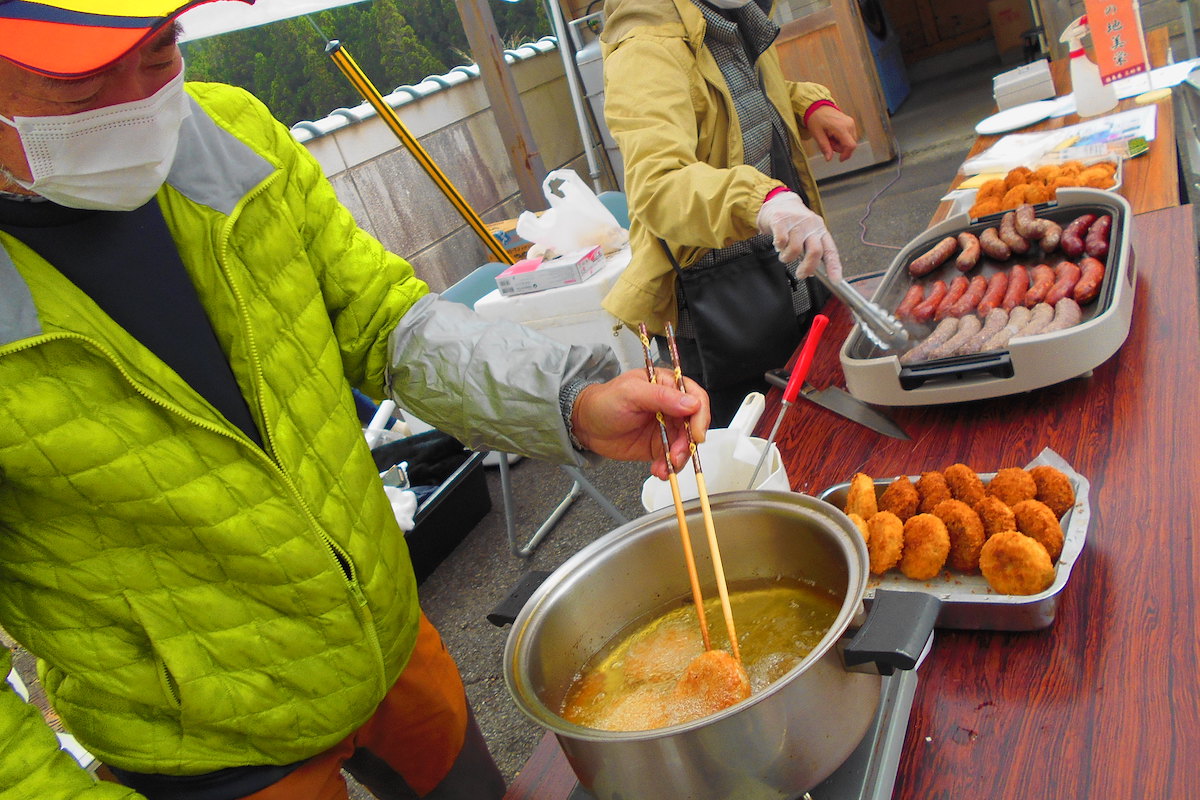 Vendors also had a range of seasonal fruits and vegetables including freshly picked persimmons, yuzu (flavorful citrus), and sudachi (local limes), as well as millet-based mixes, local honey, and woodworking creations made by the local school children.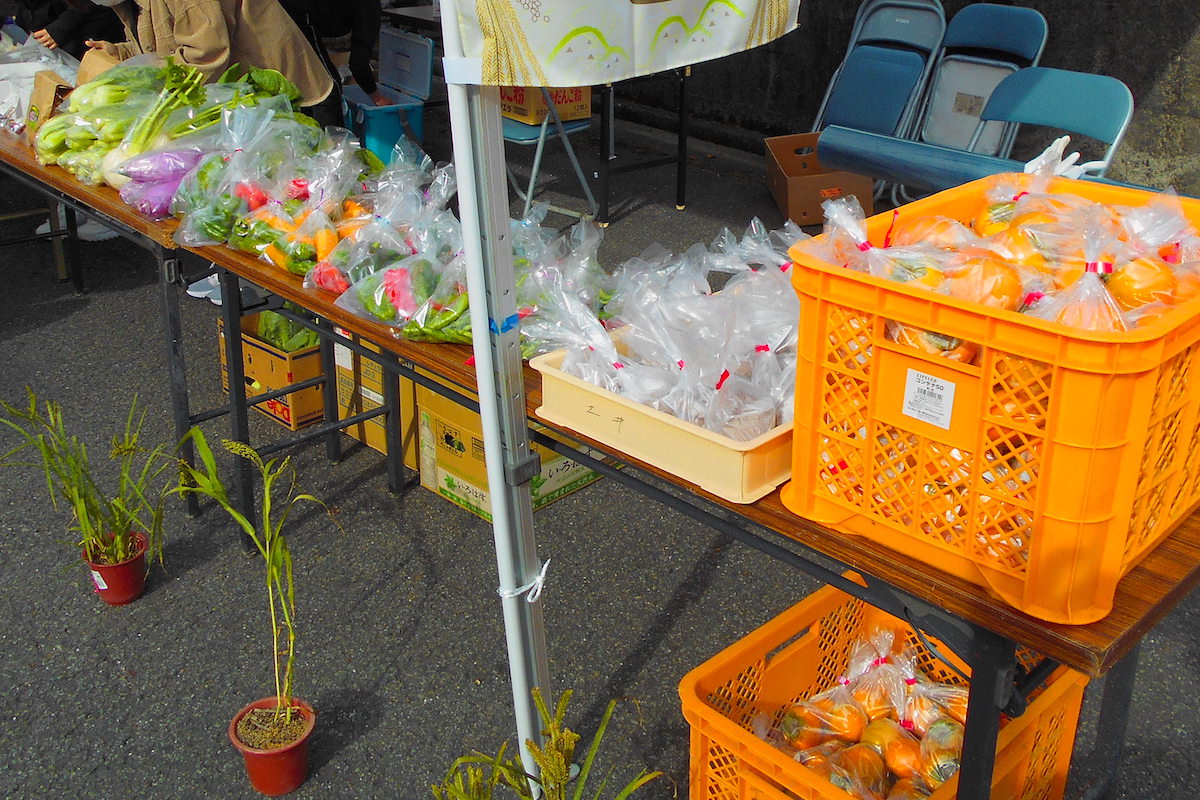 With a backdrop of Iya's autumn-colored mountains, the day's event kicked off with a dance performance by the local elementary school students, after which everyone there had a chance to indulge in the local flavors.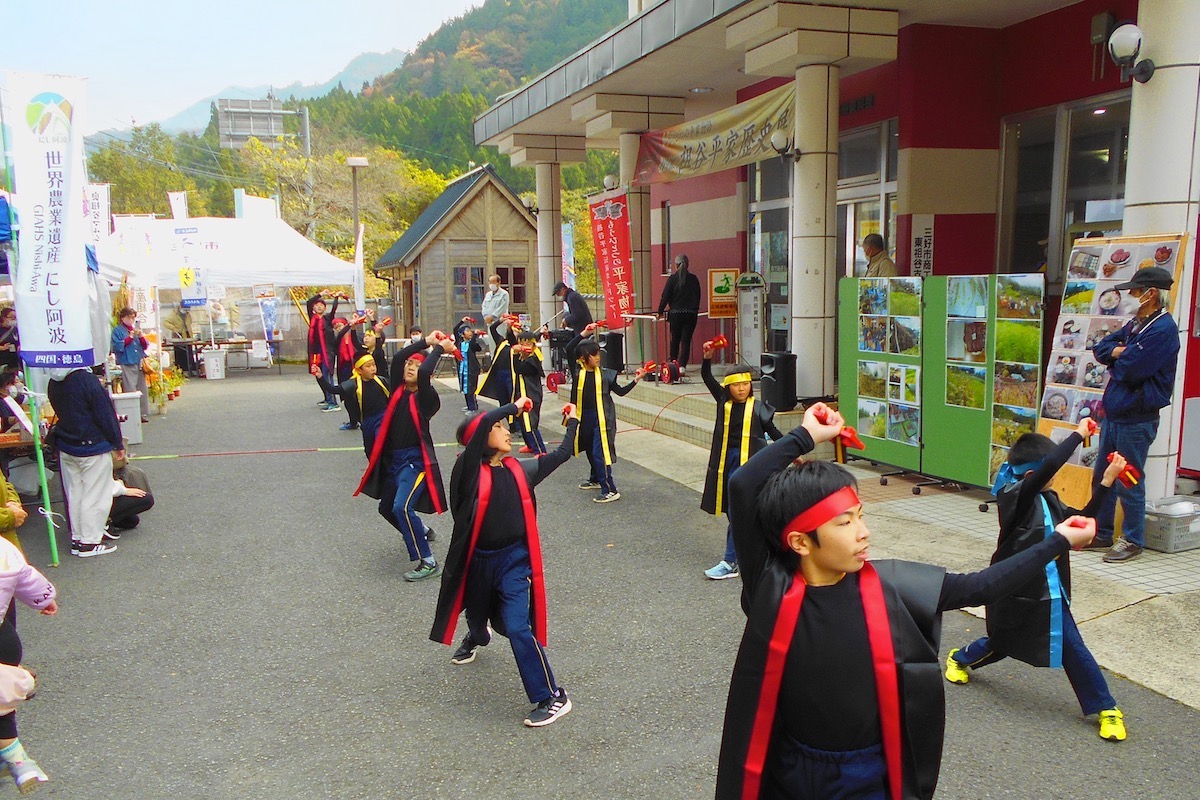 In Part 2 I will detail more about the local foods available at the Oku-Iya Harvest Festival.
For more information in about visiting the Iya Valley, check the IyaTime website (in English):
(Text & Photos by: Shaun Lamzy)