Inheriting the Traditions of Millet Farming in Miyoshi City's Iya Valley – Part 2
Known for as a place for growing millet due to its unique environment, the traditional methods for millet production in Miyoshi City's Iya Valley are being passed on to a new generation. Recently, 6th graders from the Higashi-Iya (East Iya) Elementary School planted this year's crop of yatsumata millet under the guidance of volunteers from the Higashi-Iya Millet Production Association.
Iya Traditions Stay Alive through the Planting of Millet
On the day of the planting event, five 6th grade students from the elementary school came with their teachers out to the Association's yatsumata millet farm.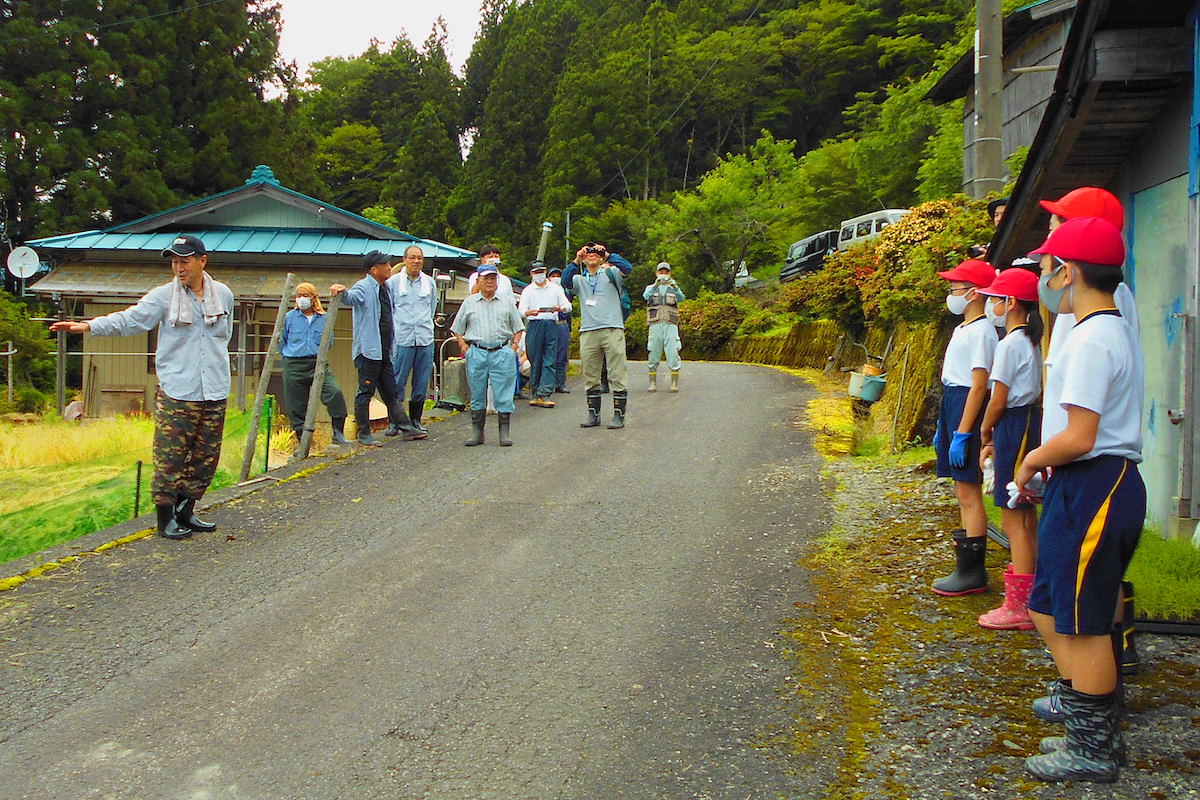 Various people were on hand to sow the yatsumata, including local villagers, several volunteers from the association, representatives from the Tokushima Prefecture Agricultural Department, and students from the Tokushima University. Some villagers present were nearly 90 years old! For sure, it's very symbolic for such agricultural heritage to be inherited by Iya's youth.
Additionally, the farm field being used also has a special importance. Aside from being located 800 meters in elevation and perfect for millet cultivation, the farmer who owned the property grew millet here until his final days, and when the Millet Production Association took it over a few years ago, they also inherited all their initial millet seeds from the farmer.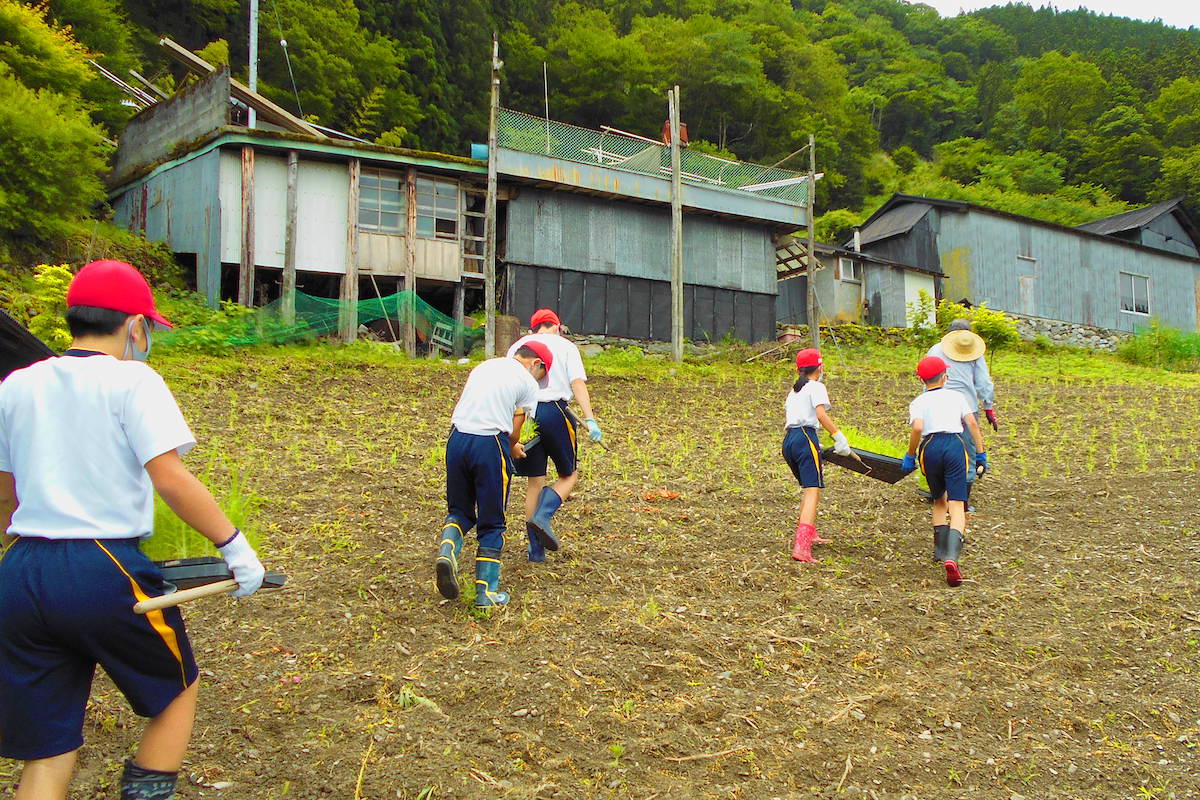 After a brief welcome, the children went right to work, taking trays of seedlings that had sprouted to about 15cm in height. The field was on a slope, so it seemed like crouching down would be a bit tricky, but the short nimble legs of the kids seem to manage particularly well.
Not having much of a green thumb myself, I always imagined farming as being somewhat "difficult", so watching them plant the yatsumata one-by-one in neat rows without any hint of trouble was impressive. Actually, they seemed to do it quite naturally.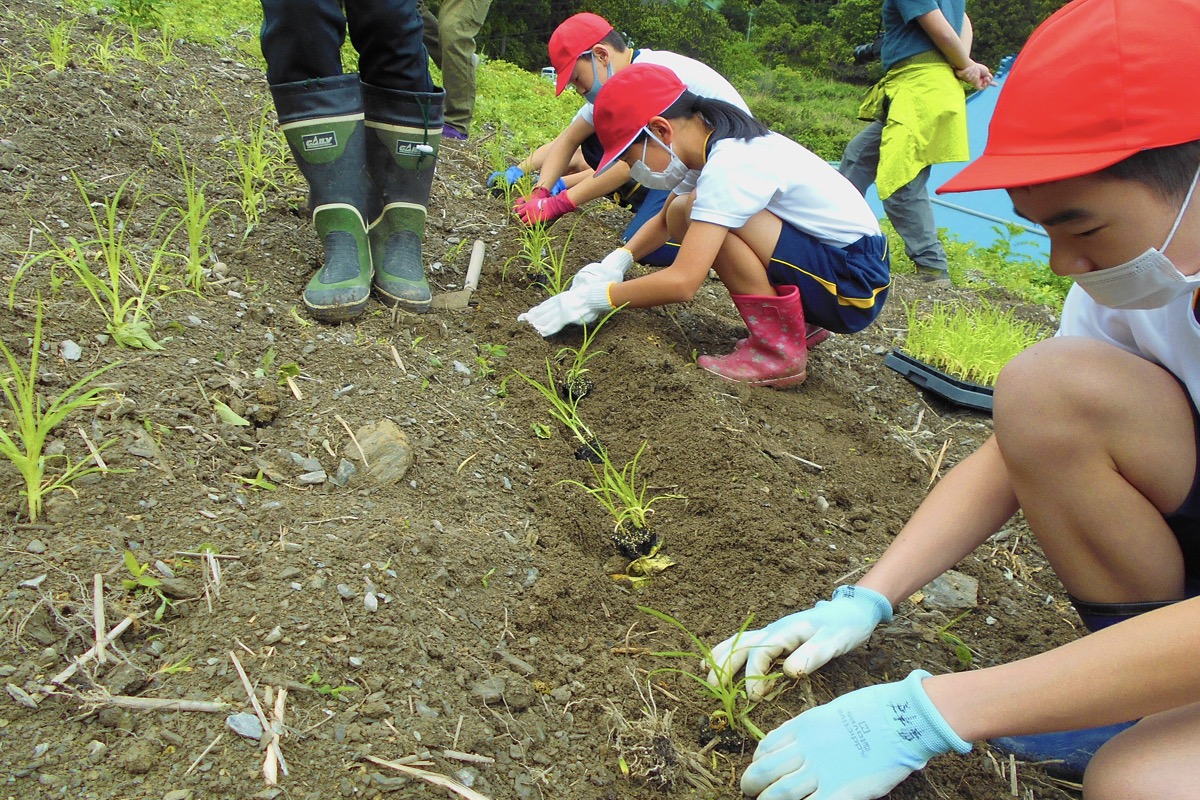 When the upper field was complete, they moved on to the lower field, which was also on a slope. When I asked the kids their impressions, they smiled as they revealed why they could manage so well. "Yeah, it's a bit tricky, but we also did it last year, so we can handle it, no problem."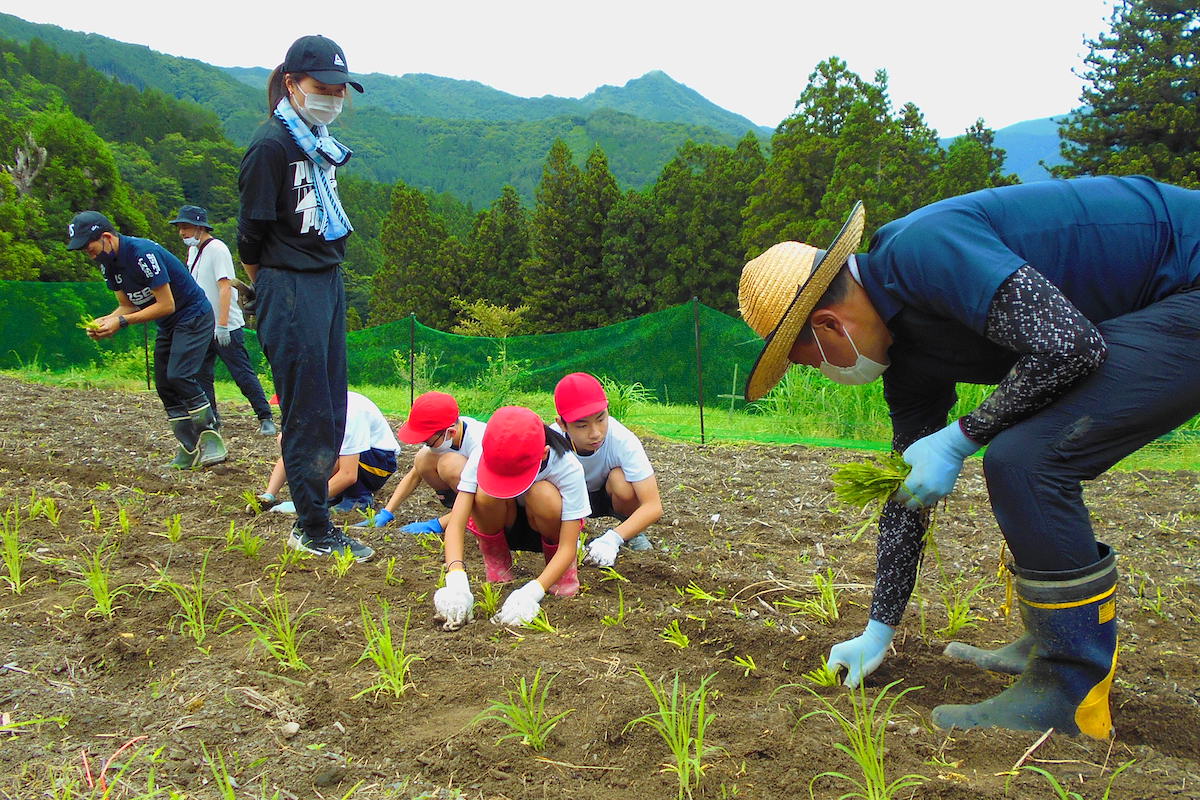 I also spoke with Mr. Unemoto, who not only lives nearby, but at 88 years old he was the oldest person here this day. "Unlike now, when I was younger the people of Iya made whole mountainsides their farm fields, and millet could be seen everywhere. Trees have been planted in much of the plots since then, and even though growing millet has gradually stopped in Iya, this field here has been used for millet continuously."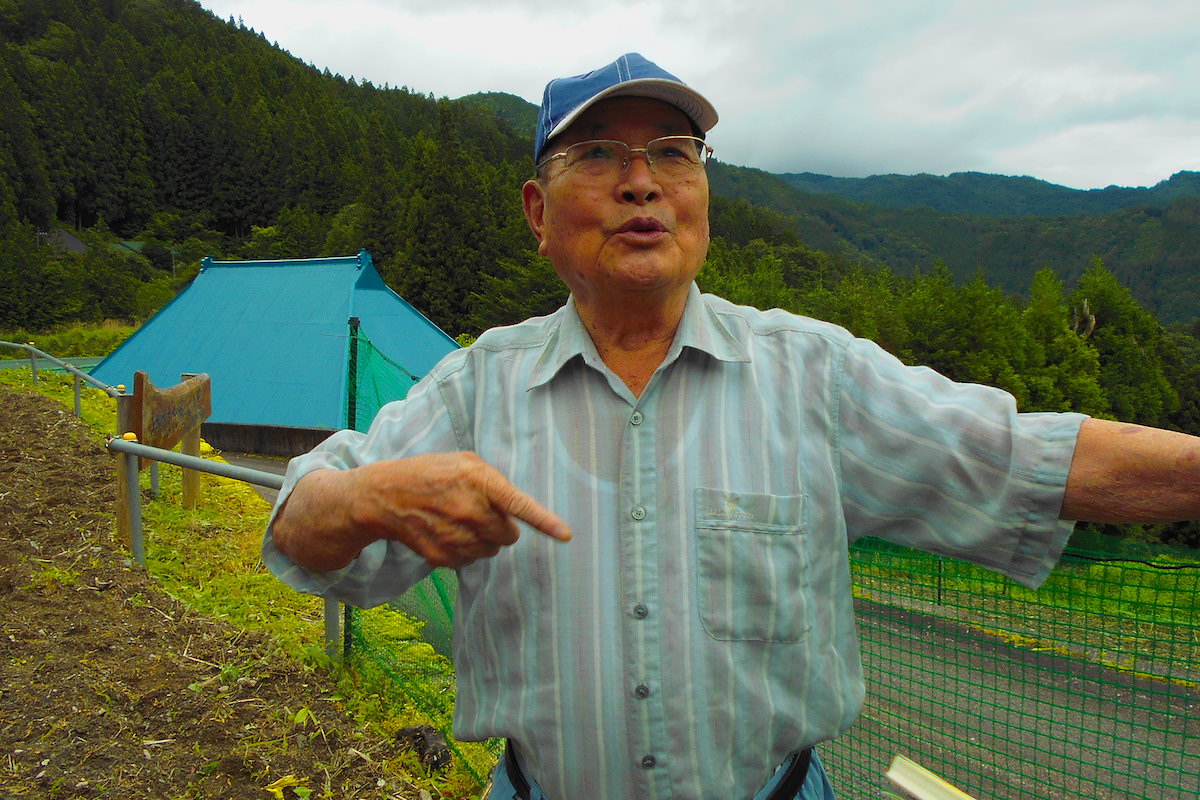 He pointed out across the freshly planted slope, speaking proudly of the significance. "This is the last traditional millet field in Oku-Iya (Deep Iya), and my neighbor grew it until his end. But with it being passed on to the Millet Association, I'm happy that the traditions are being handed down to the youngest generation. I feel satisfied others are taking on what I taught."
In Part 3, we will look at the efforts being made for the future.
(Text & Photos by: Shaun Lamzy)