Magical "Sea of Clouds" Viewpoints in Miyoshi City | Ahashi Viewing Deck – Part 1
The rare natural phenomenon called "Sea of Clouds" ("unkai" in Japanese) occurs when early morning fog settles into a valley and the surrounding mountains peak out like islands. Best viewed at sunrise and usually gone by 7 or 8 AM, the Oboke Gorge and Iya Valley areas of Miyoshi City have several places where this wondrous spectacle can be seen.
Sublime view abound from the Ahashi Viewing Deck of Nishi-Iya, overlooking the Yoshino River and Miyoshi City's Oboke Gorge.
One thing about the Sea of Clouds is that it does not happen every day. Only when the wind and humidity conditions are just right, and when overnight temperatures drop low enough will it appear. Therefore, early spring and mid to late autumn have the best chance for it to happen, but it can even occur in summer or winter.
So not knowing what to expect, a bit before sunrise and with my car headlights still needed, I headed out on the narrow, winding mountain roads of Iya and Oboke.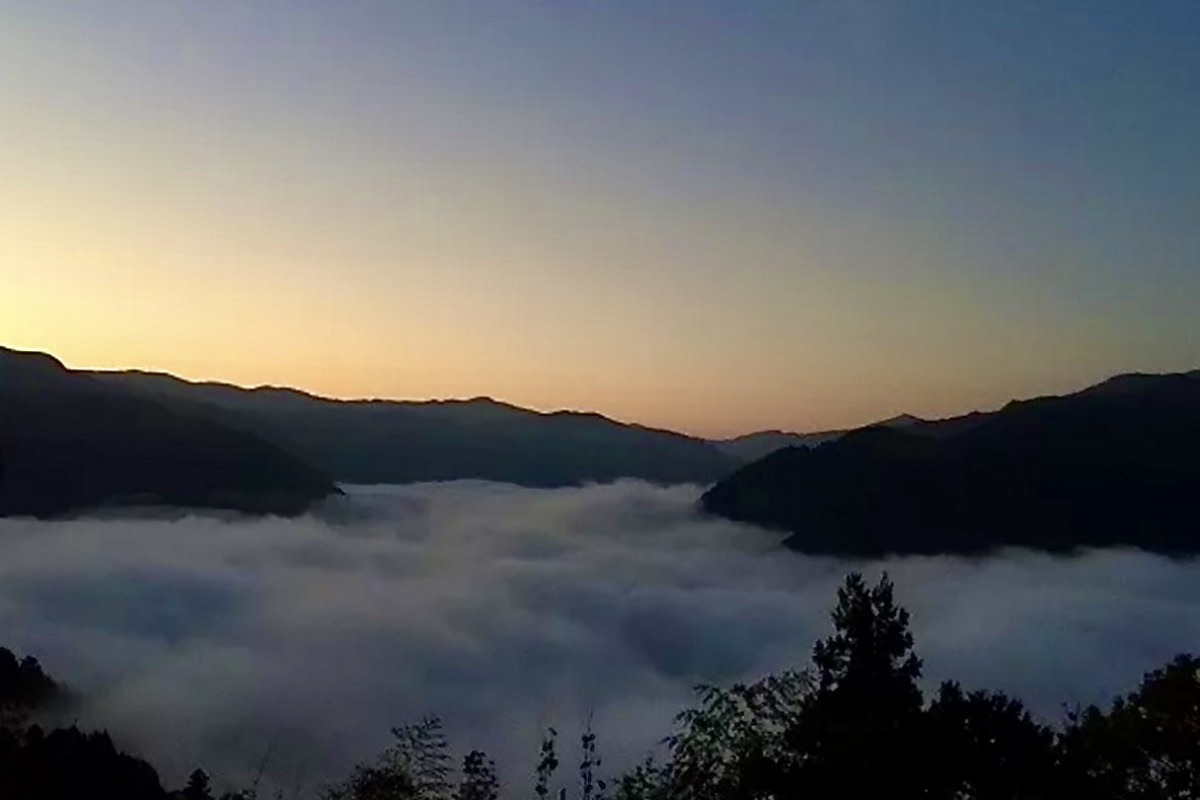 A few minutes off the main road I arrived at the Ahashi Viewing Deck still before the sky had gotten bright, but the vivid white clouds down below were easy to make out in the emerging morning.
The fog had indeed settled nicely into the Yoshino River valley and the Ahashi Viewing Deck offered a fantastic view in either direction. 
With the mountains protruding out like islands from the fluffy clouds below, witnessing this unrealistic sight was like being in a different world.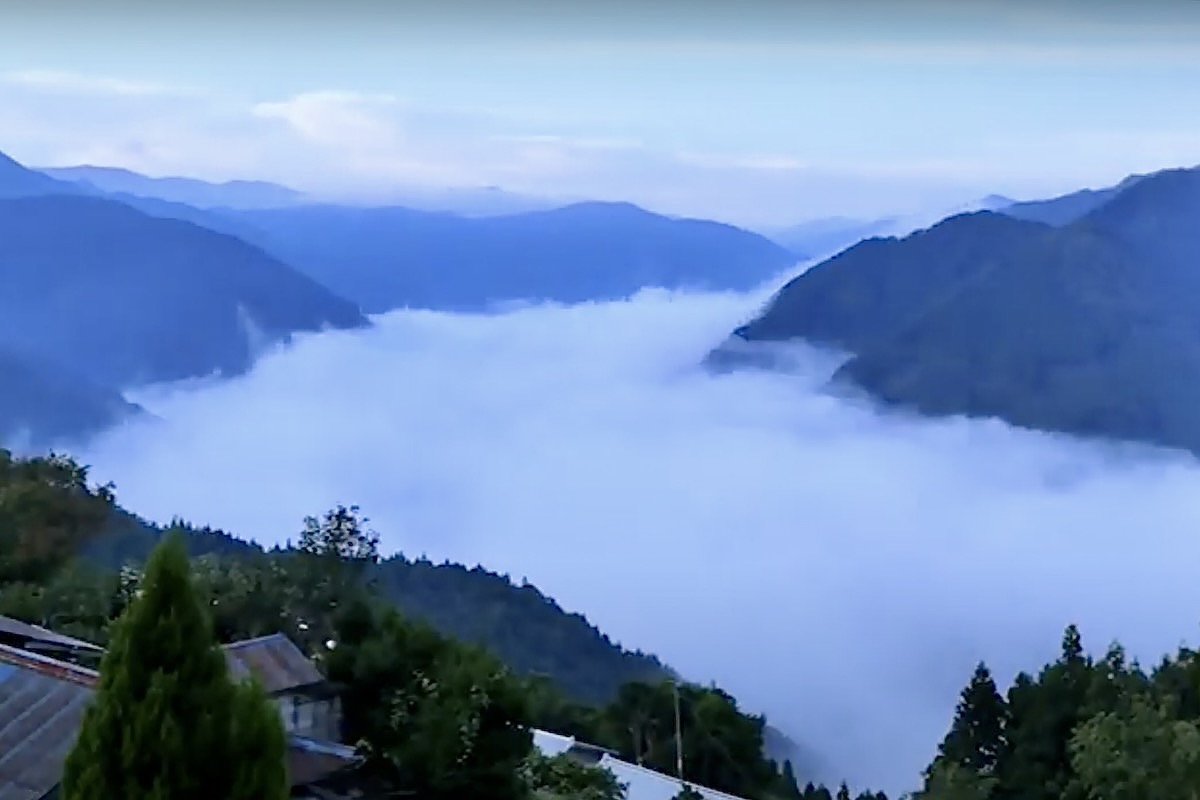 In the Oboke area, the "Sea of Clouds" ("unkai") is also called "Hachi-go-Giri" by local people, which means "8th mountain station" in reference to how it would be at this height that this phenomenon can be seen.
And for the people who live on the mountainsides of the Oboke area, such majestic morning scenery is part of what makes life here so fulfilling.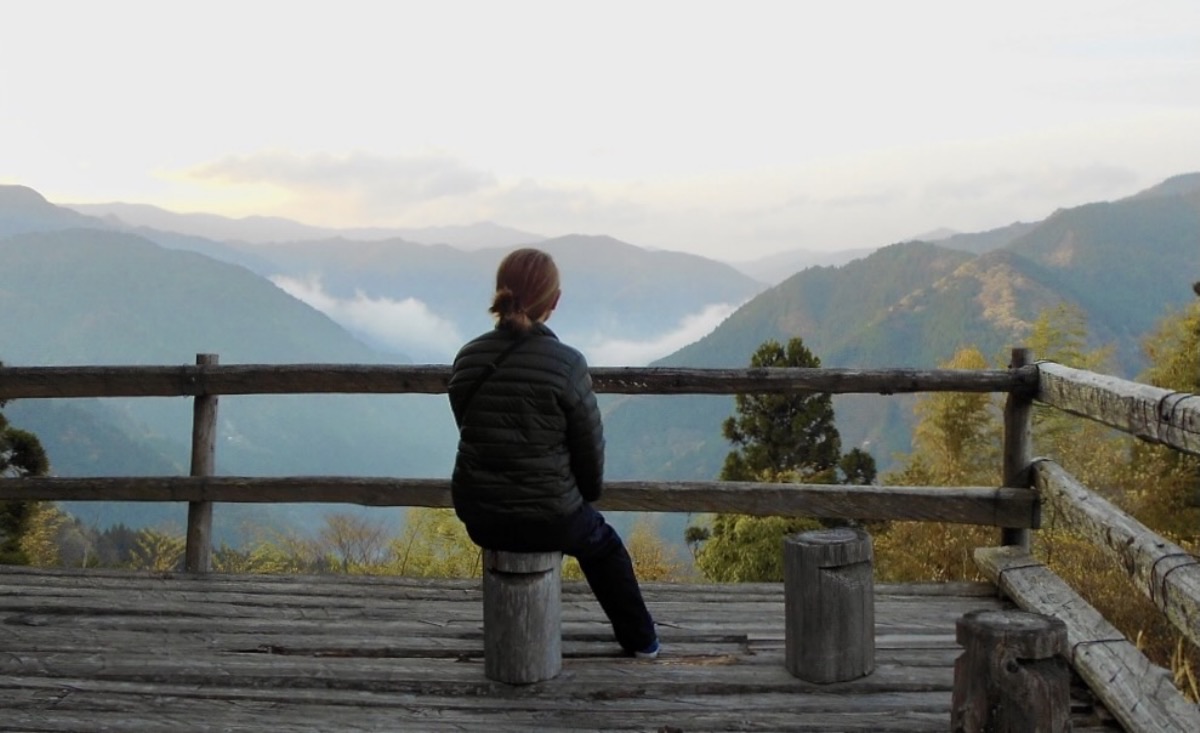 I spent about an hour here, but soon after the sun fully rose above the mountains behind me, the beautiful fog had faded away, leaving only the view of the Yoshino River far below, which happens to be pretty awesome as well.
In Part 2 I'll explain more about the Ahashi Viewing Deck and access, as well as other key points about seeing the "Sea of Clouds".
(Text by: Shaun Lamzy, Photos by: Oboke Iya Tourist Navigation & Shaun Lamzy)
For more information about travel in Miyoshi, check IyaTime.com
Official Travel information:https://miyoshi-tourism.jp/en/