Come Taste This! (Part 2) | Home's Chicken Shio Ramen w/ House-made Green Onion Oil
True sake enthusiasts don't need any snacks. It's said that those on the far end of the spectrum can keep on drinking indefinitely while licking salt. But this is toxic to the body. A fun drink should be accompanied by good food.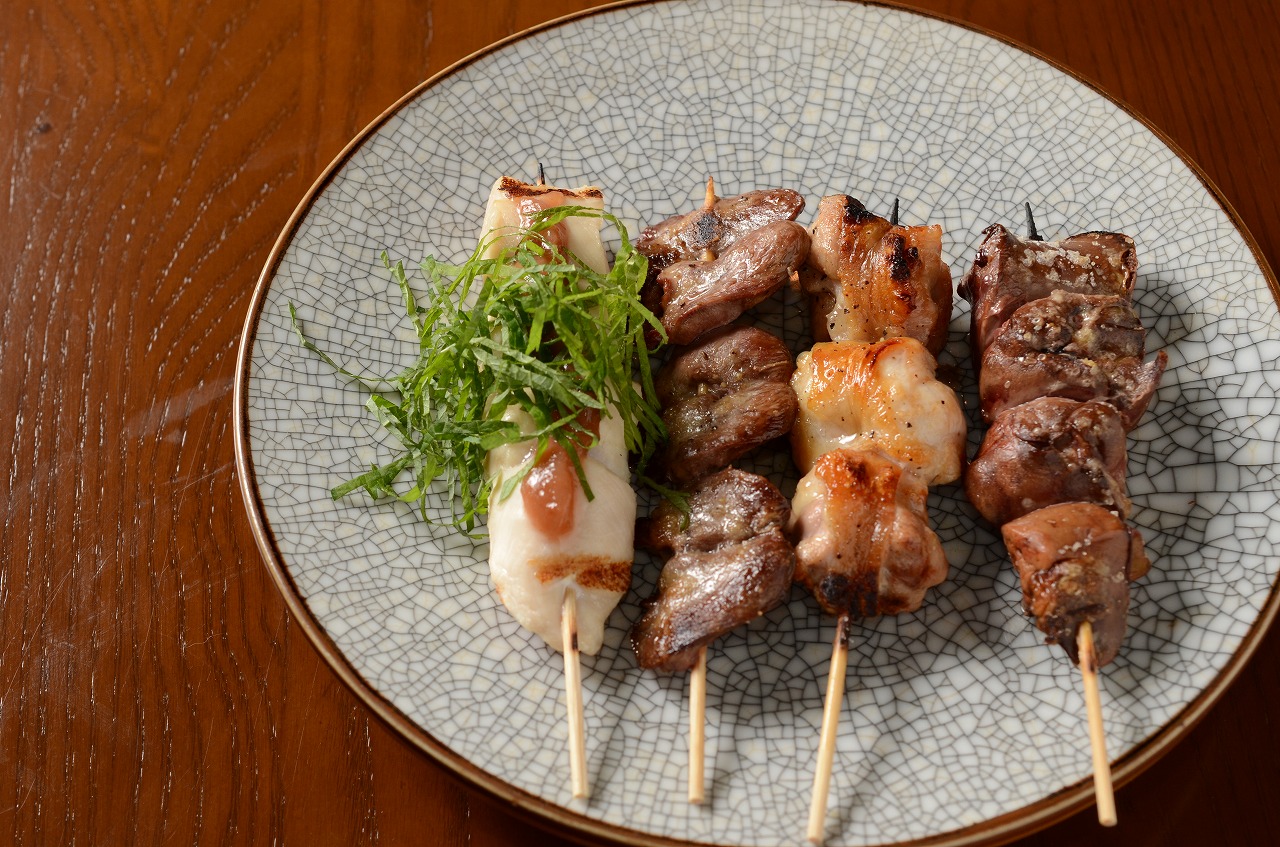 Sake to Kushiyaki home ("Home") is exactly this kind of fun-filled restaurant, where you can savor alcoholic drinks accompanied by kushiyaki (skewered foods). Besides kushiyaki, their speciality, they serve chicken, cold dishes and salads, charcoal-grilled foods, a la carte items, house-made pizza, ramen and other dishes to finish off a night of eating and drinking—you name it, they have it, even dessert. Their menu is varied and extensive. People stop by to enjoy a bite with drinks, but many customers also go there just for the food and order a full meal.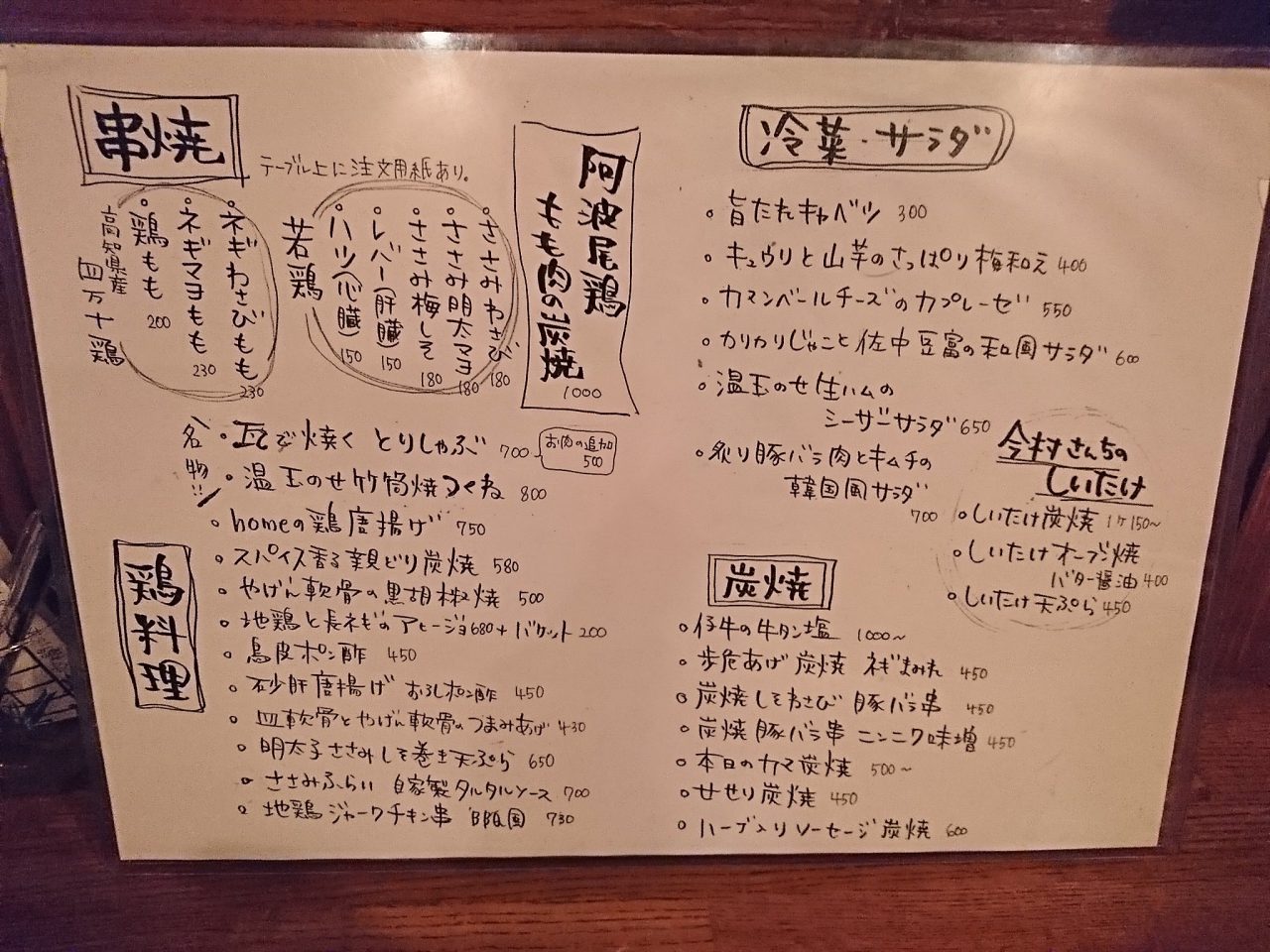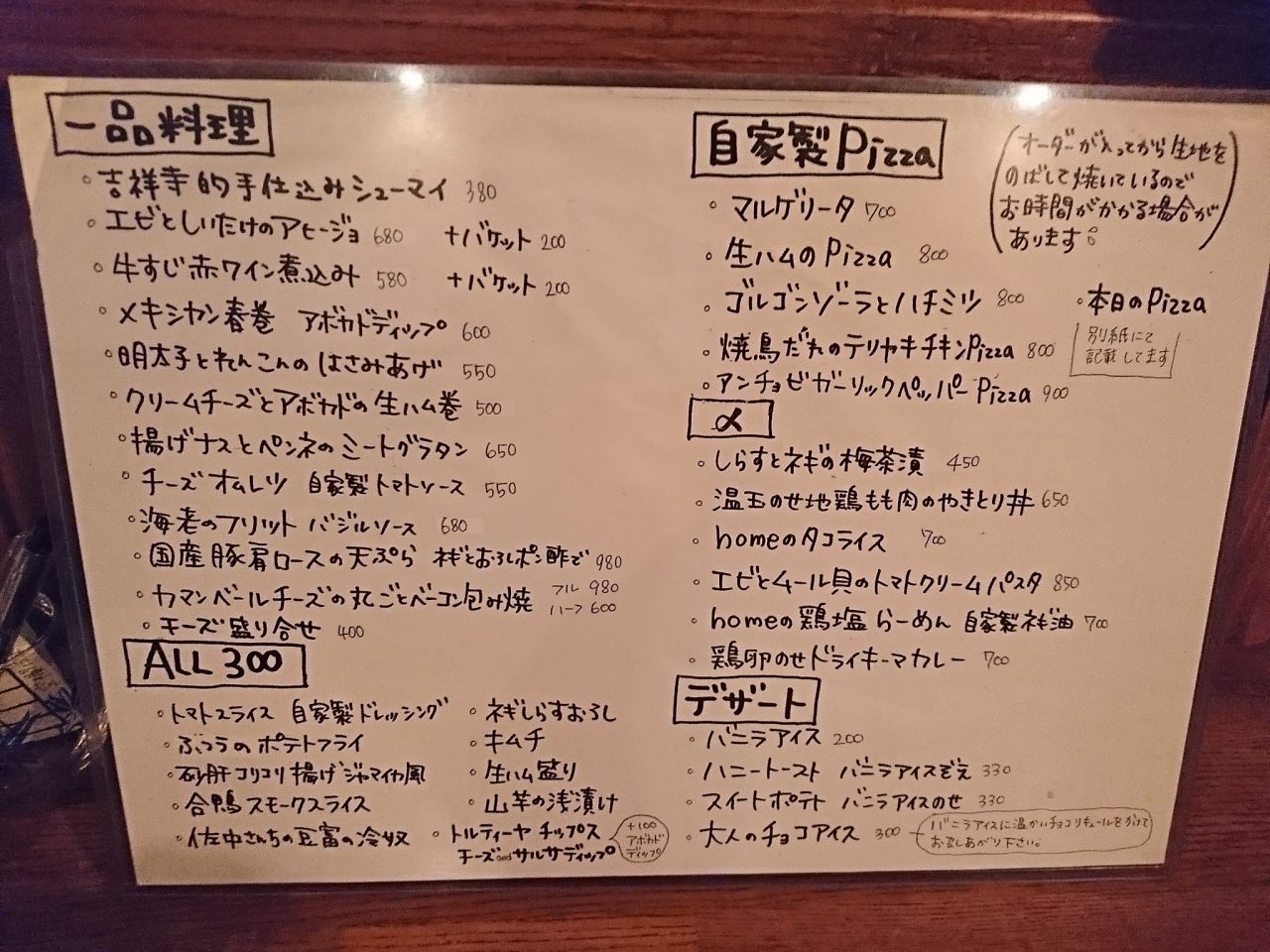 Picking up where we left off in Part 1, after working part-time at Iseya, Nishita's interest in food grew. With a budding desire to one day own a restaurant of his own, he began working at an izakaya to further develop his cooking abilities. Upon getting married, he moved with his wife to Fukushima. There, he experienced work at different food establishments, including a soba restaurant and a Western-style restaurant, and gained knowledge and skills covering a wide range of food genres, from pasta to Spanish cuisine.
He was steadily refining his skills as a chef when, at the age of 26, the Great East Japan Earthquake occurred, leaving unprecedented damage in its wake. Having survived the disaster, Nishita decided to move back to Miyoshi City.
He searched for a place to open his own restaurant while working part-time to get by. At the age of 29, he opened the current restaurant.
"To be honest, I could sense that the town's population was declining, and I had more than a few worries. But I also knew that the demand was there; young people had no other restaurants to go to. More than anything, I really wanted to open a restaurant in my hometown. I love my hometown, after all," says Nishita.
There was a lot of talk about the restaurant immediately after it opened, and business got off to a good start. They remained busy for about one year. However, from around the restaurant's second year, the number of customers began to noticeably decline.
"Back then, I had a lot of time and nothing to do. Anxiety creeped in, but fortunately, Kishigami-san from La Tavola and Nishizaki-san from Heso Salon took me out to drink often and helped me keep it together mentally. I guess it was a good thing that I never gave up and kept on tweaking the food menu and expanding the drink menu even during those times. Gradually, we began to see more customers, and we were able to remain in business without any major crises since then. I'm so grateful for all the help we've received from so many people," says Nishita.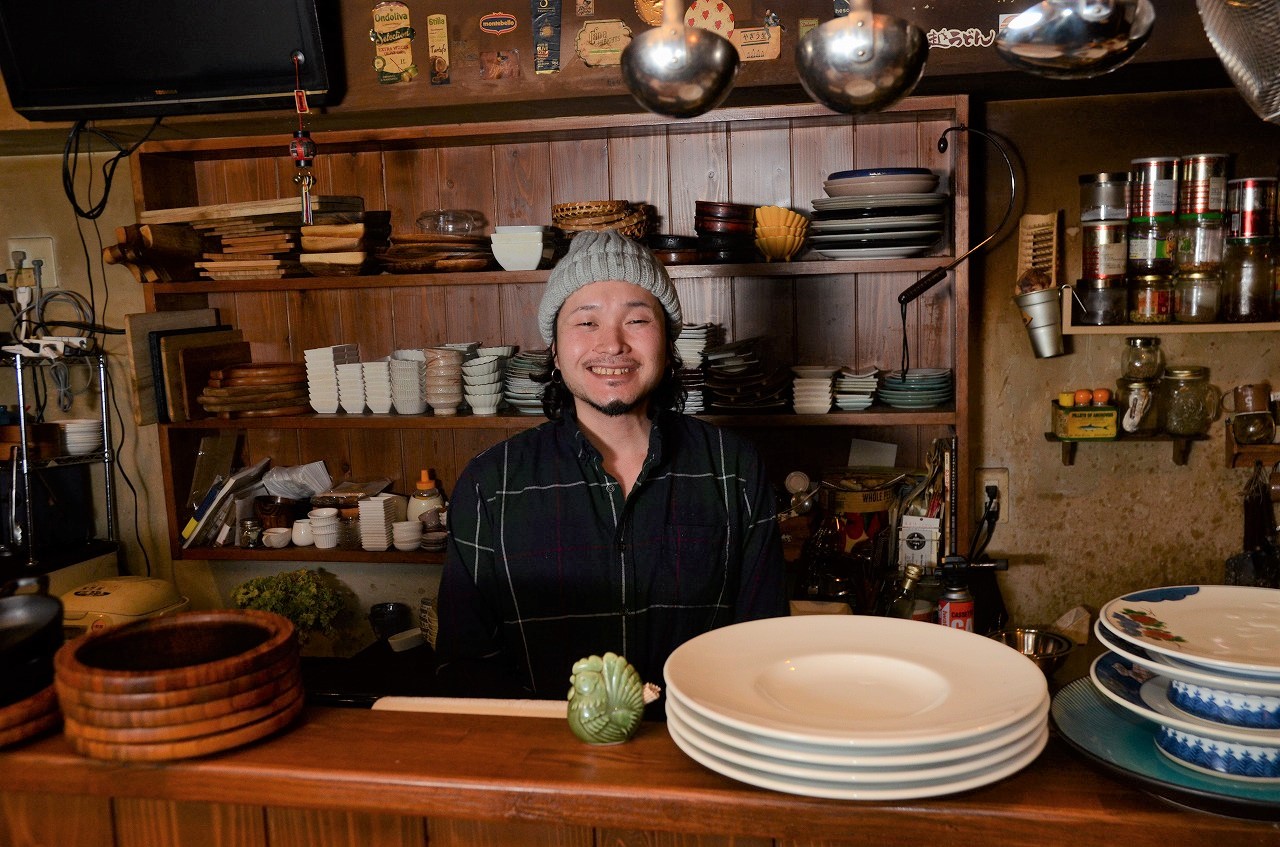 Nishita's "must-try" dish is the chicken shio (salt) ramen with house-made green onion oil (700 yen). The soup is made from the meat itself, not chicken stock, and yet it has a rich umami taste without any off-flavors. The moist and tender chicken char siu goes well with the noodles, and when you add the house-made green onion oil, it brings out the aroma of the dish. Overall, it's just a pleasure to eat. Even better, it's reasonably priced and makes excellent use of the chicken scraps left over from cooking. It would make a perfect closing dish after a round of drinks.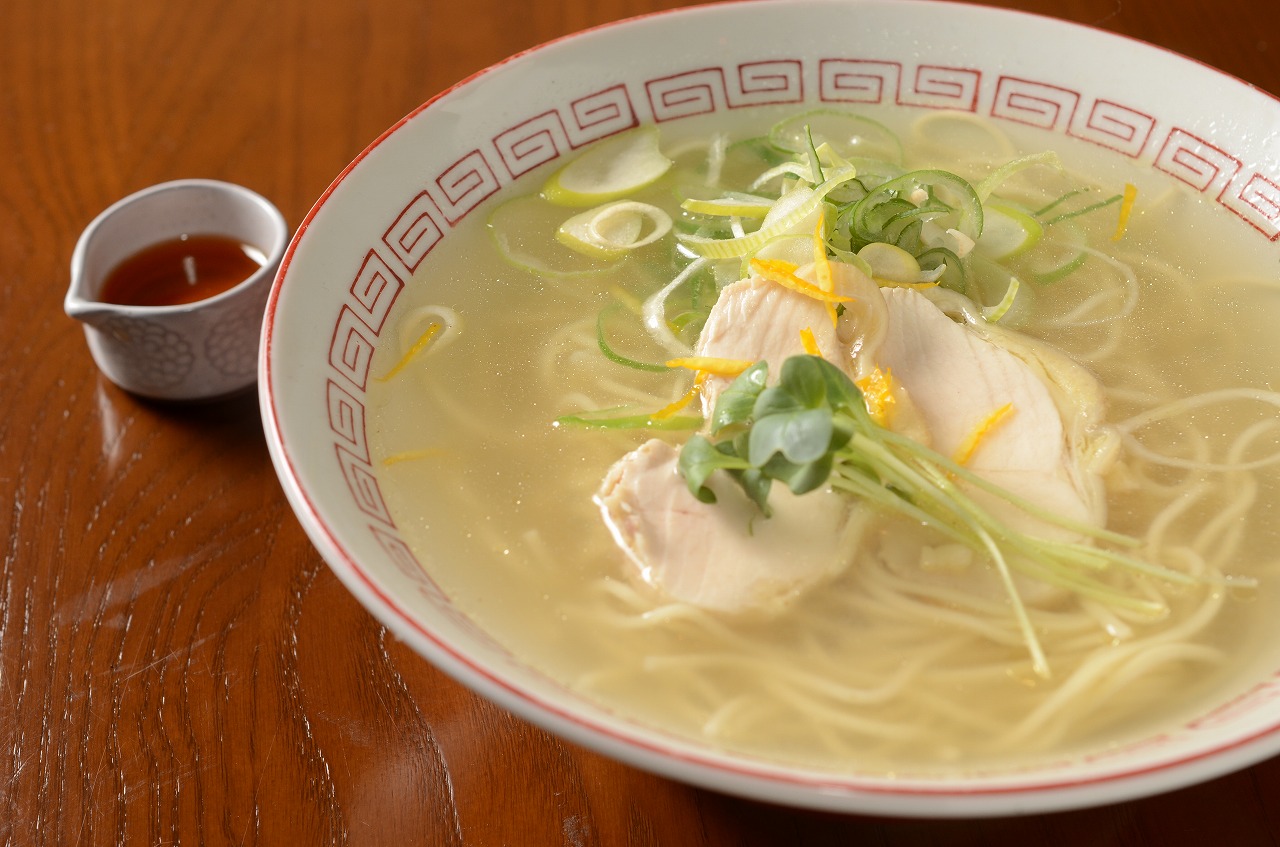 Beer in hand, Nishita says: "It's been eight years since we opened, and our menu has grown considerably. Recently, I've been experimenting with making drinks named after the staff members. Coming up with items that sell isn't easy, but I've become a lot more relaxed than in the past. I hope we can keep continuing on like this."
At Home, you'll always find the same go-to dishes alongside exciting new dishes, and you're always welcome to drink and eat.
The restaurant is full of smiling faces that make you feel comfortable and relaxed. In other words, you'll feel right at home. If you spend time here, you'll soon understand the reason why Nishita named the restaurant "home."
(Interview and article: Tatsuya Ogake)
Sake to Kushiyaki home
1797-7 Ikeda-cho Sarada, Miyoshi City
Tel: 0883-72-5811