[MIYOSHI JIN] "Dried sweet potatoes – farming passed down through the family" Keiichiro Yamashita, 6th generation head of Yamashita Farm
I am slowly driving up a narrow, winding road in the mountains with a photographer, paying attention to the edge of the road. In the distance beyond the Yoshino River, we can see Mt. Kaina. We were making our way to Yamashita Farm, but got so caught up in the beautiful scenery we got lost. So we made an embarrassing phone call to Keiichiro Yamashita.
I heard laughter on the other end of the line, and he said, "I know where you are. I'll be right there!"
Apparently, we were one road lower than the one we should have been on. He had said he would come and get us, but as we were talking, we finally arrived at our destination – Yamashita Farm.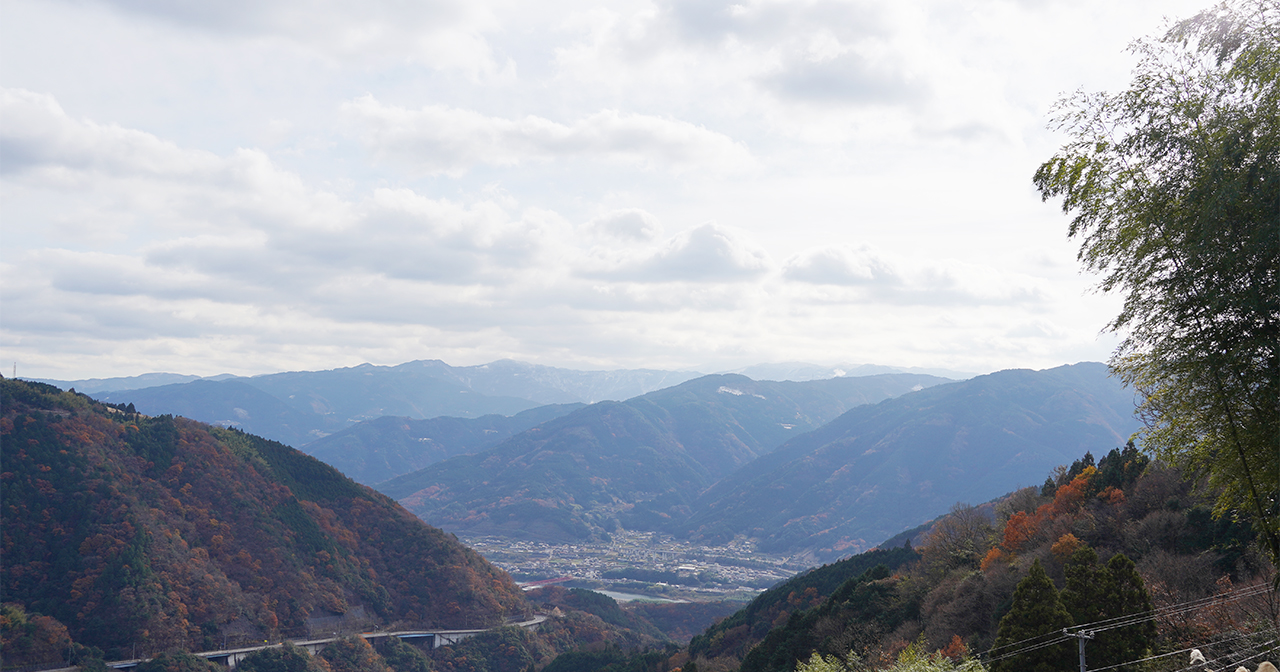 Nishi-Awa Steep Slope Land Agriculture is the first example of globally important agricultural heritage to be recognized on Shikoku.
The farm is located at an altitude of around 500 meters in the mountains of the Ikeda-cho area of Miyoshi City in Tokushima Prefecture. In 2018, a locally-developed type of steep-slope agriculture was the first Globally Important Agricultural Heritage System (GIAHS) to be recognized on Shikoku. People have been producing popular delicious dried sweet potatoes, tomatoes, and other products here for generations.
I hadn't seen Yamashita for about two years, and that was back when he still worked at a company in the city and wasn't even thinking about becoming a farmer. He tells us that it was just a year ago that he decided to take over the family business, and the family now works on the farm together.
"The sweet potatoes are done drying today. You want to go see?" he asks us. We follow him into the greenhouse and find the family working with the dried sweet potatoes.
The sweet potatoes Yamashita uses are a type known as hime-ayaka. The flesh of the sweet potato is slightly sticky and moist, and not at all stringy. The tubers are harvested in mid-October, and are allowed to dry naturally in the storehouse, covered in soil, for a month. Once dry, they are washed with water, then boiled in a large pot and peeled. This is the point when they are cut, and Yamashita Farm employs a special cutting technique. They are cut to reduce size irregularities and loss from leftover pieces, and that just happens to be the perfect size for eating. The cut pieces are dried in sunlight in the next step, and how they are dried maintains consistency as well.
"My dad was very strict when he taught me about planning and efficiency," Yamashita says.
He learned when to plant and when to harvest, how dry the sweet potatoes should be, and learned to cut down sawtooth oak and use that wood to feed the fires that boil the sweet potatoes. Sunlight is used in the drying process, as is the wind from the mountains. Sunlight is important, but so is rain. Nature can be capricious, but farmers must keep a careful watch over the natural cycle and be prepared to reap the benefits. That's the kind of attitude that lies within everything Yamashita learned.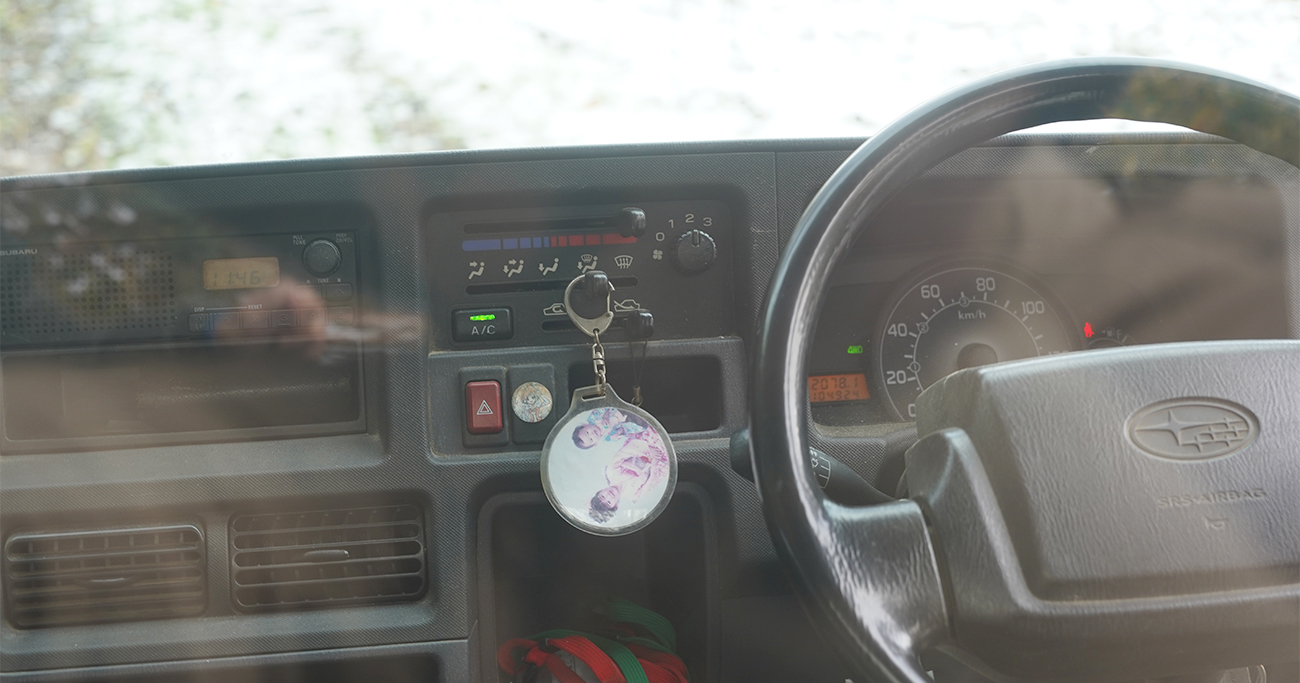 Yamashita took us to the sweet potato fields by car, and told us that he has to dig up the soil once or twice over the winter. When I ask him what he finds rewarding or fun, he answers with a laugh and a smile.
"Every day is hard and there's lots of stuff to remember. I tried other vegetables, but couldn't do it at all. Every day is busy, but I enjoy farming this land with my family just like my ancestors have done for generations."
Yamashita Farm
Facebook: https://www.facebook.com/keiichiro.sun
(Interview, article, photography: Michio Yokoyama)