Encountering Artworks by Ikeda Part-time High School Students at Manabe-ya, Awa-Ikeda
The concept of "art appreciation" may seem intimidating. When something is introduced as a great work of art or a masterpiece, it often starts to look like one. To be honest, it's hard to tell whether a picture is good or bad. At least, that's what I think, and I'm sure many people feel the same way.
But there's nothing wrong with that. The typical person doesn't view art in order to appraise it or determine its value. We look at art to feel things, and I think one of the best things about art appreciation is how looking at a work of art can stir up emotions and make us feel something different.
Having said that, right now during the COVID-19 pandemic, it's a lot more difficult to go to an art museum that's densely packed with people. That's why I'd like to recommend the Ikeda Part-time High School student art exhibition held at Manabe-ya, a community center in Miyoshi City.
The artworks on display in the all-purpose space, coworking room, and meeting room on the second floor of Manabe-ya are diverse, including calligraphic works, oil paintings, watercolors, and sculptures. They feature various motifs, and each one reflects the individual style of the artist. Looking at the artworks, you naturally begin to imagine what kinds of students made them.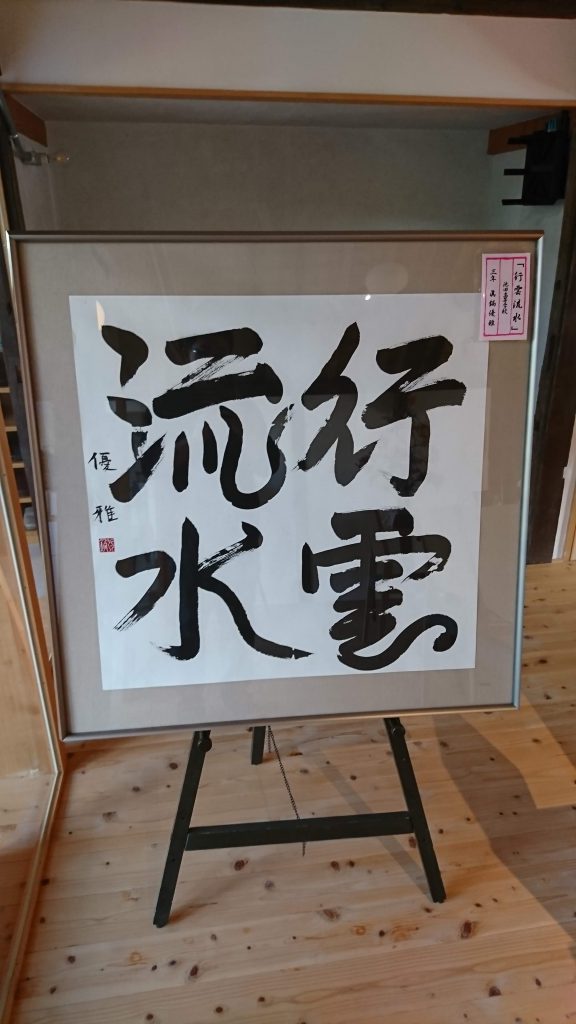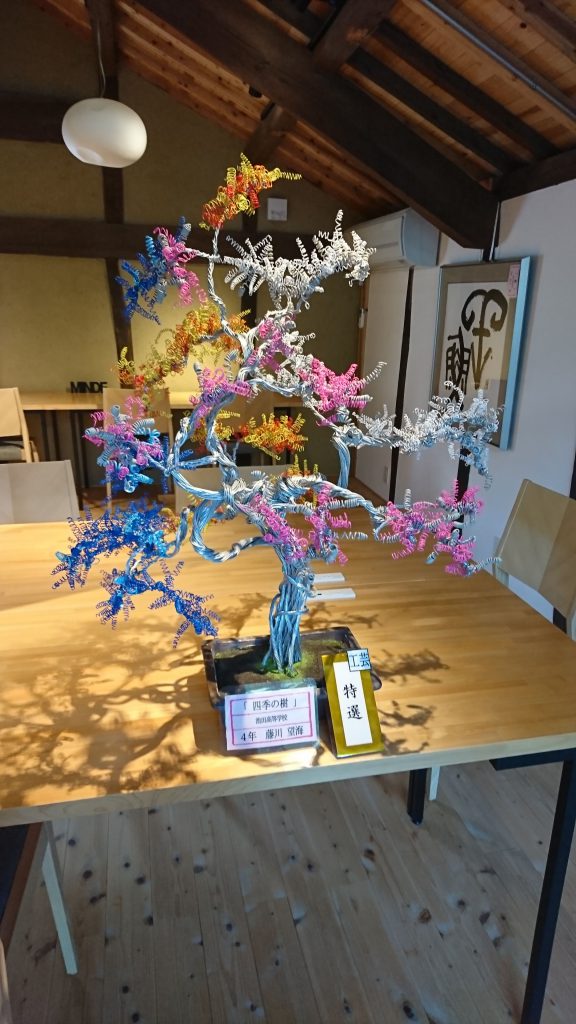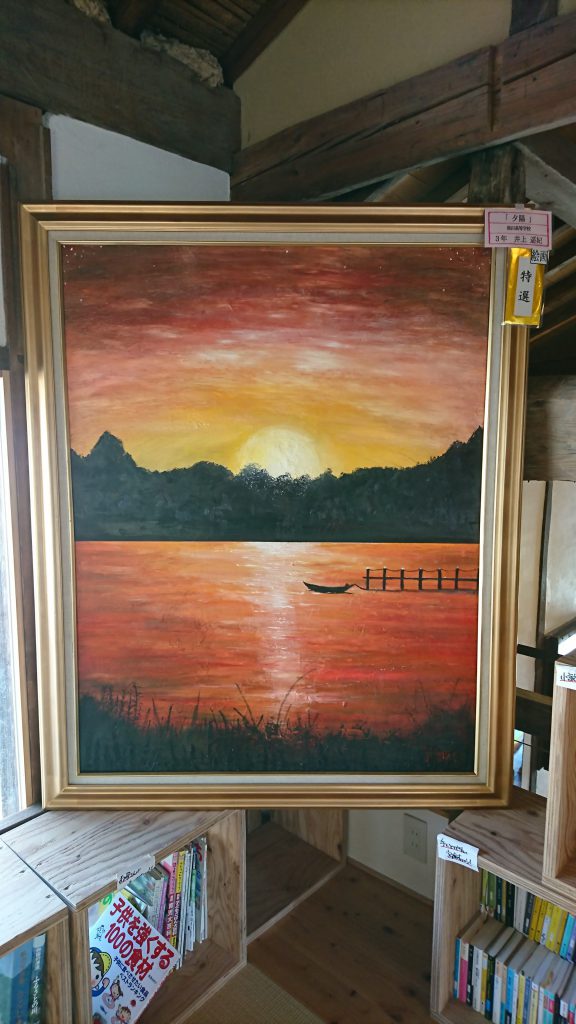 The theme that runs through all of these works is the Japanese saying, "ungai ni souten ari," which literally means, "there are blue skies beyond the clouds." Simply put, it means that if you work hard to overcome your challenges and obstacles, a wonderful world will open up to you.
The clouds represent challenges and obstacles. In terms of the present, this could even apply to the COVID-19 pandemic. Or it could be something else—it's said that everyone has their own problems; for every 100 people there are 100 different obstacles. What did the students at the Ikeda Part-time High School feel about this theme when they created these artworks? When you try thinking about their work from this perspective, you may experience a whole different set of emotions.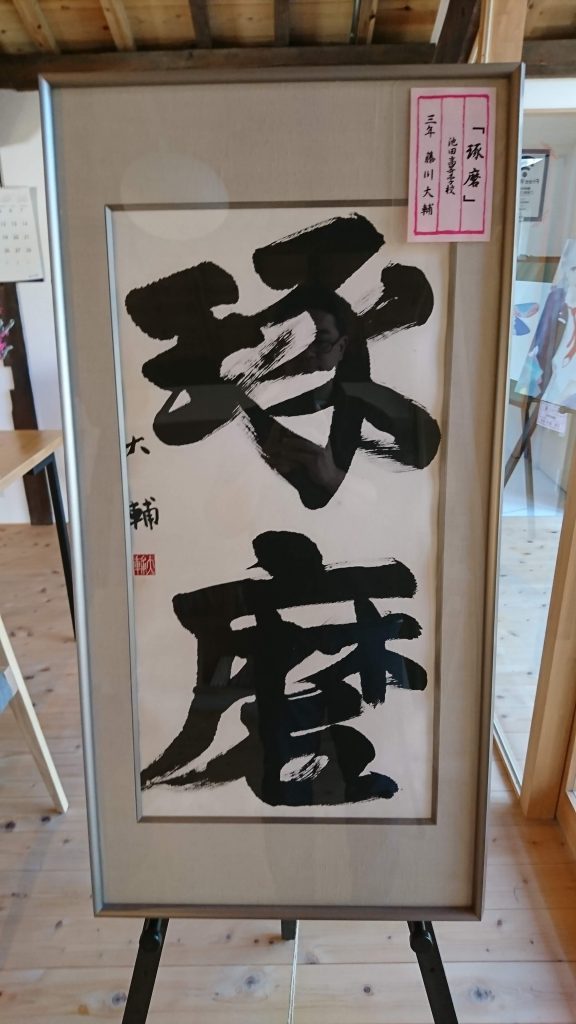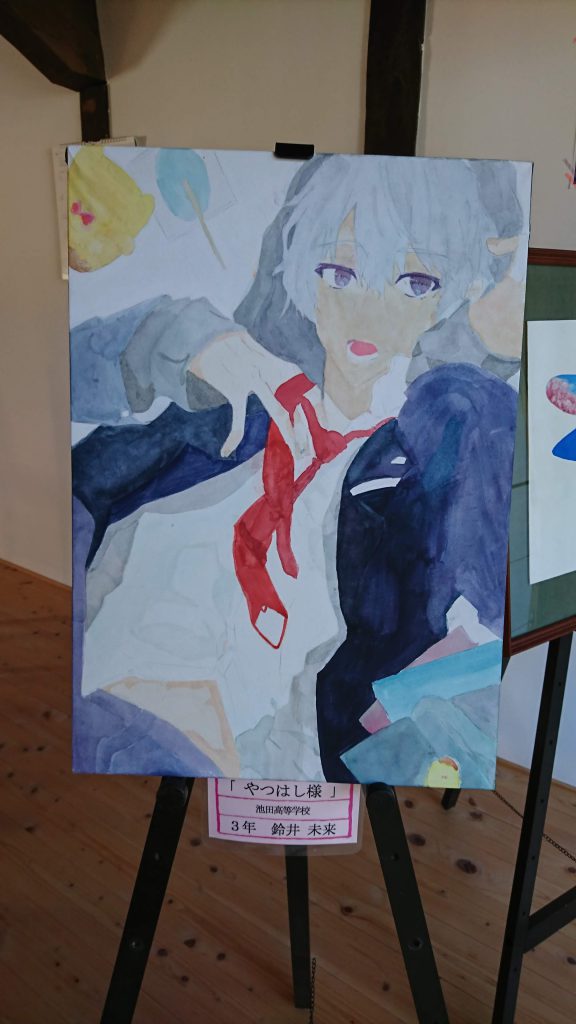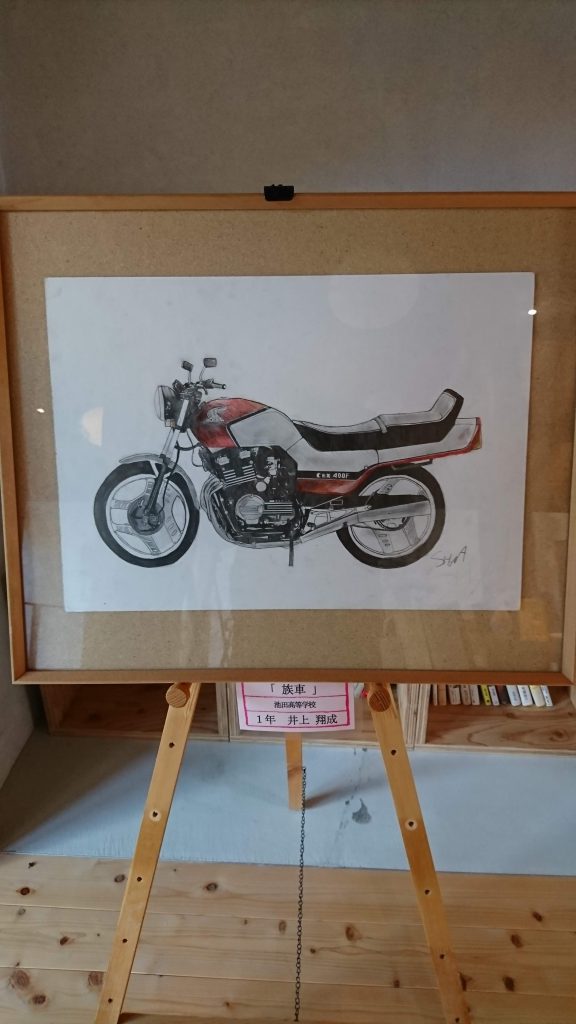 Therefore, I will refrain from giving any further commentary on the individual artworks. I hope you'll go see them in person and have your own feelings about them.
The artworks will be on display at Manabe-ya until Monday, December 7. Please feel free to visit anytime during building hours (11:00 am to 6:00 pm).

Afterwards, the exhibition is scheduled to continue from Monday, December 7 to Friday, January 8, 2021 at Hashikuratocoton, then from Friday, January 8 to Friday, January 29, 2021 at Frespo Awa-Ikeda.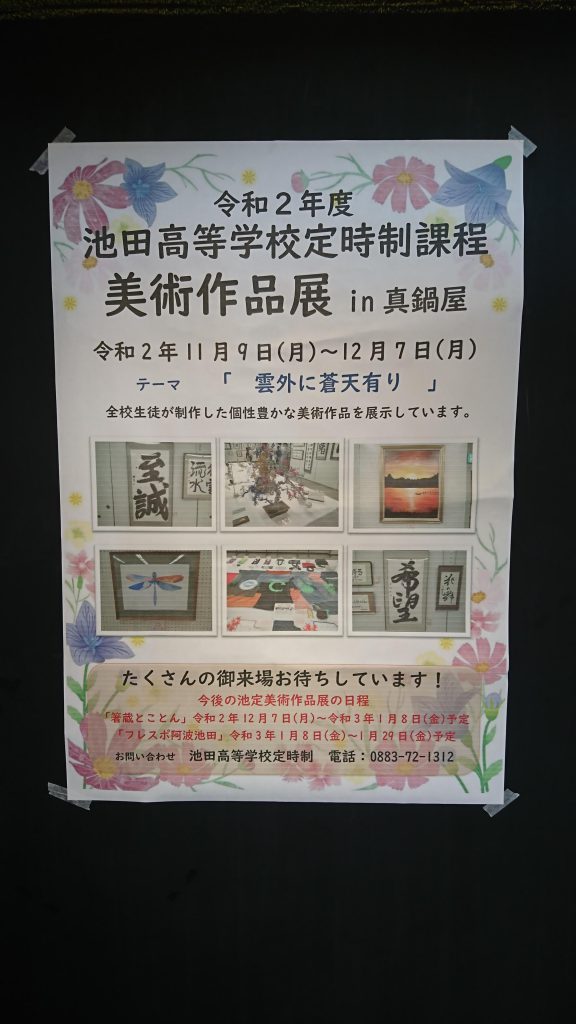 Why not take this opportunity to discover artworks created here in Ikeda and think about the blue sky waiting beyond the clouds?
(article: Tatsuya Ogake)